Sports and cinema keep us alive in today's busy world. What better way to enjoy than watching a well-directed movie or an intense World Cup final? They continue to be the primary source of entertainment for the common man.
India is crazy about cricket and Bollywood. Cricketers and Bollywood actors aren't just stars for them, they are demi-gods who are worshipped by fans all across the country and beyond.

Sushant Singh Rajput's role in the biopic of MS Dhoni made him a fan favourite. It is important to have an actor who can fulfil the role of the cricketer to the best of their abilities. It is often someone who understands where the cricketer comes from and how he made it big. Sushant and MS both came from middle-class households who struggled a lot to make it big in their respective fields. So here are-
10 actors who can be lead actors in the biopic of cricket stars
1. Virat Kohli- Shah Rukh Khan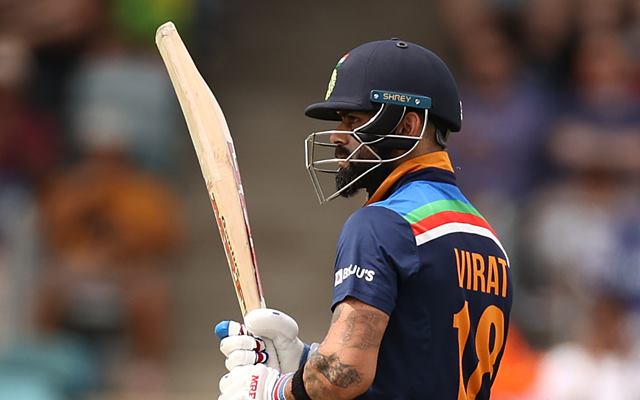 Virat Kohli, the captain of the Indian Cricket Team, is a modern-day superstar in the beautiful sport of cricket. Kohli is a modern-day legend, and is the embodiment of hard-work taking one to the pinnacle of the sport after coming from humble backgrounds.

And who better than King Khan to play the role of King Kohli in his biopic? The most amazing thing is that Shah Rukh Khan has himself said that he would love to play the role of Virat Kohli on screen. Being the owner of two-time champions KKR, Khan surely knows a fair bit about cricket. He played the role of Indian Women's Hockey Team coach Kabir Khan in the movie Chak de India, so he understands sports and the emotions that go with it in general.

If this much-awaited that this dream becomes a reality, which will be a treat to watch for the fans. Both of them are among the most loved stars in their respective professions, and they also share a good rapport between themselves.

2. Kumar Sangakkara- R Madhavan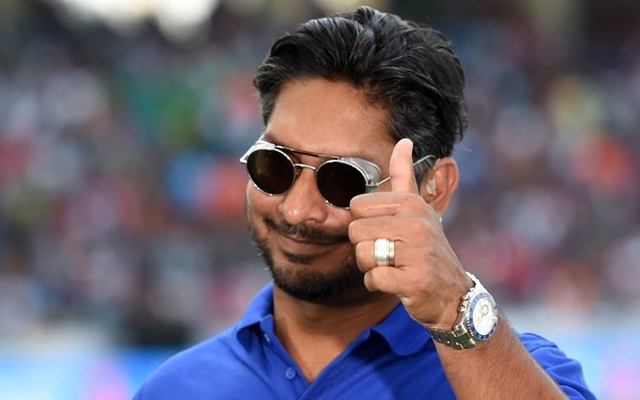 Former Sri Lanka captain Kumar Sangakkara was the nominee for the ICC Player of the Decade award for his exploits across formats, even though he only played in the initial half of the decade. He was a leader in the true sense, someone who could inspire and get the best out of his teammates. His retirement has led to the end of a golden era in the Sri Lankan cricket team.

R Madhavan is an Indian actor who primarily appears in Hindi and Tamil films. He has appeared in movies with seven different languages. He is famous for his key performances in the movies 3 Idiots and Tanu Weds Manu.

Sangakkara has a massive fanbase in India, especially in the southern states. Madhavan will be able to generate the emotional connect that the fans have with the cricketer, who has maintained a lot of consistency throughout his international career.

3. Adam Gilchrist- Adam Sandler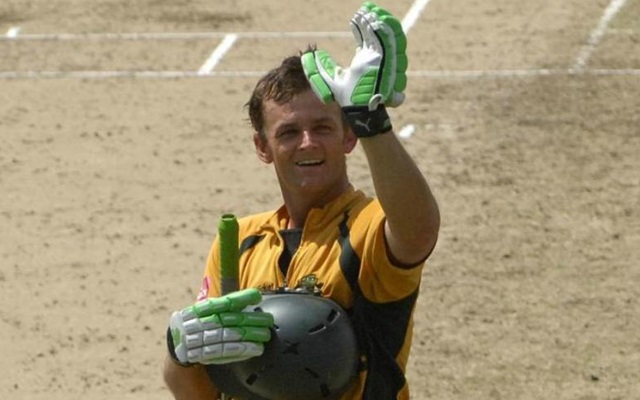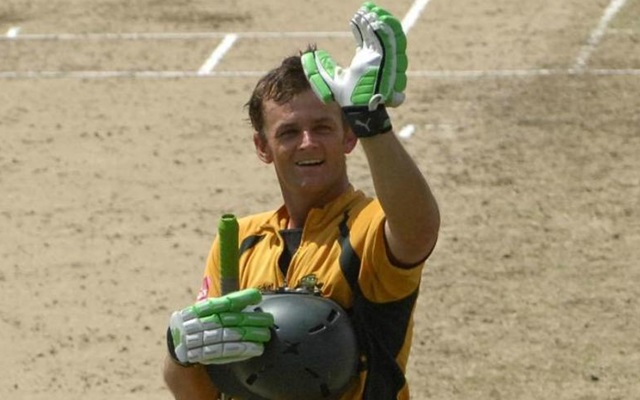 Adam Gilchrist redefined the role of a wicket-keeper batsman in all formats of the game. Part of 3 World Cup-winning squad and one of the most successful Australian Test Teams, he was the man for the big stage, the big occasion. He has always stepped up when the team needed him the most with his aggressive batting and impressive wicket keeping.

Adam Sandler is an American actor who has starred in over 30 Hollywood movies. His most prominent work includes Hotel Transylvania, Anger Management, and Going Overboard. He primarily works in comedic roles.

Adam Gilchrist's cricketing journey was full of achievements, yet he always played it in the spirit of the game. Sandler's role in his biopic would be to present the story behind the man who was a revolutionary in the legendary Australian Cricket team. Since Gilchrist is also one of the nicest cricketers the world has seen, Sandler can add the element of humour while playing his role.

4. Shakib al Hasan- Vicky Kaushal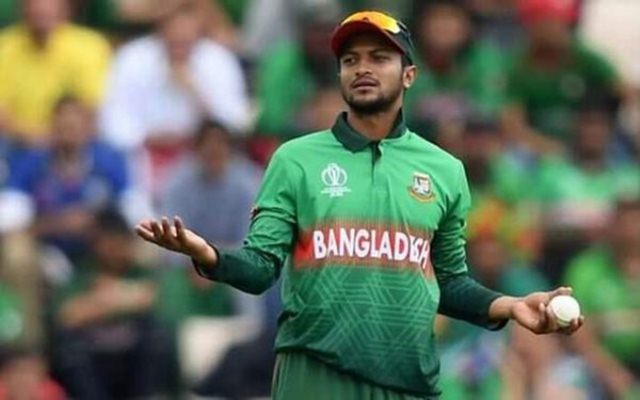 Star Bangladesh all-rounder Shakib al Hasan is most certainly the greatest Bangladesh cricketer of all-time, and also among the top Asian all-rounders in white-ball cricket. He put up an exceptional all-round display in the 2019 WC, scoring 606 runs and taking 11 wickets. He was a strong contender for the Player of the Tournament award which was eventually bagged by NZ captain Kane Williamson.

Vicky Kaushal is an Indian actor who works in Hindi films. He is well-known for his acting performances in movies like Uri, Sanju, Masaan, and Raazi among the most prominent ones. He has won and been nominated for his roles by the coveted Filmfare Awards as well.

Shakib's story is one of grit and determination. Making his presence feel on the international arena even after not representing a top cricketing nation is not an easy task at all. If Kaushal happens to act in his biopic, it could be an interesting movie to watch for cricket fans especially in Asian countries.

5. Ben Stokes- Daniel Radcliffe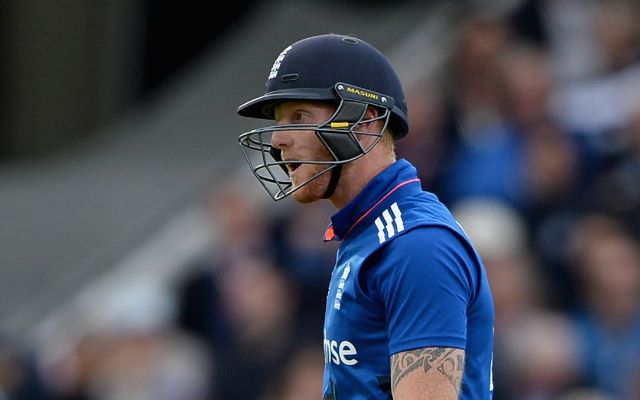 Ben Stokes is one of the best cricketers in the world on current form. He is a superstar in English Cricket, as he led them to their maiden World Cup win last year with a freak innings in the Finals. He followed it up with an incredible knock in the 3rd Ashes Test to keep England alive in the race for the Ashes.

Daniel Radcliffe is best known for playing Harry Potter in the Harry Potter movie series. He is a critically-acclaimed actor across the globe, some of his other prominent works being Now You See Me, Imperium, and Swiss Army Man.

Stokes' popularity in English Cricket is at an all-time high, and he is touted to even overtake the legacy of the likes of other all-rounders like Sir Ian Botham and Freddie Flintoff. Radcliffe's popularity is a secret to none, and fans would love to watch him enact the story behind what made Ben Stokes the player he is on the biggest occasions.

6. Chris Gayle- Will Smith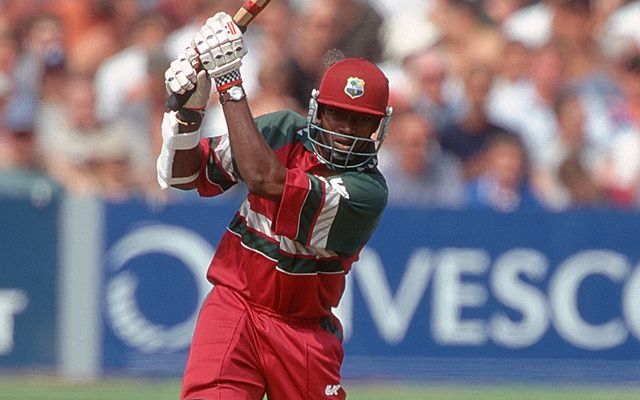 Popularly known as 'Universe Boss', Chris Gayle has been one of the most loved cricketers in the modern-day. He has taken the world by the storm because of his six-hitting abilities and the overall entertainment package that he brings to the table because of his jolly nature. He is also a proven star in all 3 forms of the game. Not to forget, he has remained a fan-favourite in the Indian Premier League across seasons and franchises.

Will Smith was termed as 'the most powerful actor in Hollywood' by Newsweek in 2007. One of the most bankable actors in the industry, he is famous for his work as stockbroker Chris Gardener in The Pursuit of Happiness and as boxer Muhammad Ali in his biopic, Ali.

While Gayle comes across as a free-spirited person, he has worked very hard to achieve what he has in his cricketing career. He has revolutionized the sport in a way such that the generations to follow look upto him as the best cricketer in the shortest format of the game. Since Will Smith has worked in Ali's biopic, he understands the basic dynamics of a sports biopic.

7. AB de Villiers – Robert Downey Jr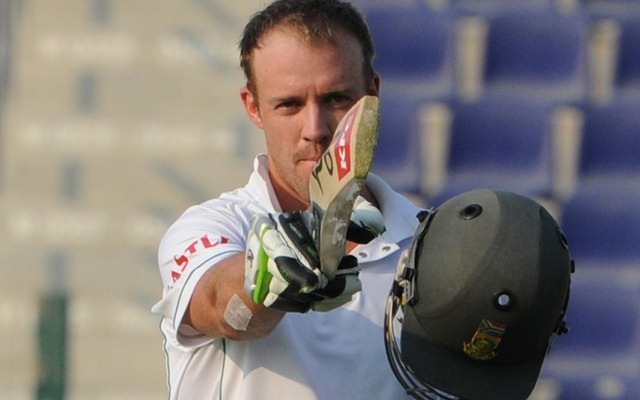 Abraham Benjamin de Villiers is without a shadow of a doubt, is the most versatile and one of the best all-format batsmen the world has ever seen. He has performed in high-pressure situations across all formats and against the best of bowling attacks, and is by far one of the most loved cricketers for his attitude and persona. He is popularly known as Mr 360 and Superman among cricket fans for his ability to win matches from near-impossible scenarios.

Robert Downey Jr is famous for playing the role of Tony Stark (Iron Man) in the Marvel Cinematic Universe movie series. He is also one of the most popular movie stars across the globe. He has also played the title character role in Guy Ritchie's Sherlock Holmes and it's sequel.

De Villiers is by far one of the most popular foreign cricketers in India currently due to his accolades in the IPL for the Royal Challengers Bangalore. He is considered one of India's own, and was cheered for on his 100th Test at the Chinnaswamy, Bengaluru. Downey Jr. understands how to appeal to passionate fans, and he could prove to play ABD's role to perfection.

8. Shahid Afridi- Salman Khan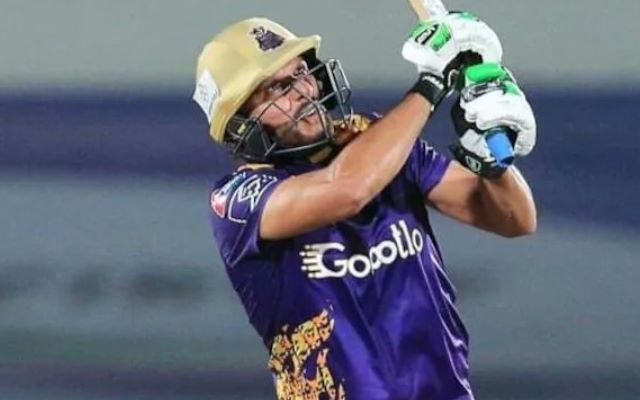 Shahid Afridi is definitely one of the most popular Asian cricketers in world cricket. Popularly known as 'Lala', Afridi was known for his six-hitting abilities and leg-spin bowling primarily in white-ball cricket.

Salman Khan is one of the 3 Khans in the Bollywood industry. He has been around for more than 30 years in the industry, and has been a favourite of the masses. His movies have been a source of entertainment for the common man all these years.

Salman also has a huge fanbase in Asia just like Afridi. They are loved by the common Asian because of their entertainment factor, which is second to none in their respective fielders. Attracting the crowds for prolonged periods in their career has been their x-factor when compared with their contemporaries.

9. Rohit Sharma- Ranbir Kapoor
Popularly known as Hitman, Rohit Sharma is one of India's all-time greats in white-ball cricket. He has transformed himself into a different dimension since MS Dhoni promoted him to bat at the top of the order. Besides, he is also the most successful IPL captain, with 5 titles to his name as captain of the Mumbai Indians.

Ranbir Kapoor is the son of Rishi Kapoor, who is also a popular actor in Bollywood back in today's realm. Ranbir has acted in some of the most critically well-acclaimed movies in his career such as Rockstar, Barfi, and Yeh Jawaani Hai Deewani.

Rohit Sharma has struggled a lot in his international career. Whenever he was written off, he rose from the ashes and proved his skill-level under pressure. Ranbir Kapoor has also had a similar trajectory in his career. He understands how it is to perform when your back is against the wall.

10. Yuvraj Singh- Ranveer Singh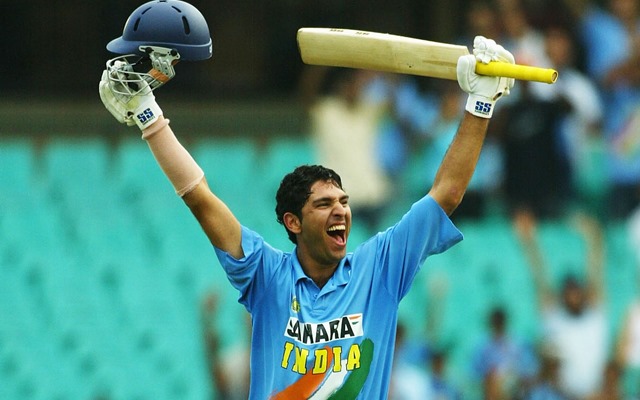 Yuvraj Singh was a fighter throughout his cricketing journey, and he never gave up even when the odds were against him. He is one of the best all-rounders the country has ever seen in white-ball cricket, and his performance in the 2011 WC made him the star that he is today.

Ranveer Singh has made his presence felt in the industry with movies like Bajirao Mastani, Gully Boy, and Padmavat. He is among the highest-paid actors in Bollywood currently and is married to Deepika Padukone.

One thing that strikes as a common factor between the two is the energy and intensity they bring with their presence. Yuvraj Singh is one of India's most loved white-ball cricketers, while Ranveer has been a fan-favourite for being one of the top mainstream actors in the country.
Source: The source of this content is our cricket news platform Crictracker.
SportsInfo offers cricket, soccer, kabaddi, tennis, badminton, racing, basketball and other sports news, articles, videos, live coverage & live scores, player rankings & team rankings. Also, offers minute details of any match along with live commentary.