It gets utterly disgraceful when our favourite star players who are often the pioneers when it comes to sustaining or restoring the gentlemen's spirit in the game do make headlines for going behind bars because of their wrenched off-field behaviours which not only put their career into shambles but also hobble out its parent cricket board.
In the decade of 2010s, we had two biggest match-fixing scandals- the first being performed by the Pakistani trio of Salman Butt, Mohammad Amir and Mohammad Asif and the other infamous trio of Sreesanth, Ajit Chandila and Ankit Chavan which turned out to be whacking events for World Cricket.
Apart from match-fixing scandals, there have been various other controversial events like allegations for sexual assault or because of their off-field rumbles (Ben Stokes Bristol Incident) or drugs possession which have made players fetch imprisonment.

Here are 10 cricketers who got arrested for weird reasons
1. Suresh Raina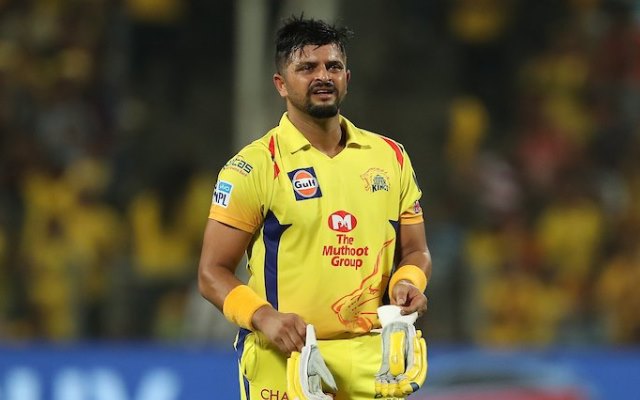 Suresh Raina's name might flabbergast you when it comes to associating him in this list but unfortunately, that is an elusive reality at the moment. Right after retiring and subsequently withdrawing himself from the IPL 2020, the star Indian batsman made headlines when he was arrested and later released on bail for attending a party at a Mumbai club for violating Covid-19 norms.
Raina's arrest was booked under Section 188 (Disobedience to order duly promulgated by public servant), 269 (whoever unlawfully or negligently does any act which is, and which he knows or has reason to believe to be, likely to spread the infection of any disease dangerous to life), 34 (Acts done by several persons in furtherance of common intention) of IPC and provisions of NMDA.
Along with Suresh Raina, there were other prominent celebrities like Guru Randhawa who were all taken at Mumbai's Sahar Police station. One of the main reasons apart from not following Covid-19 norms the arrest was made because of the club being open beyond the permissible time limit.
2. Alex Hepburn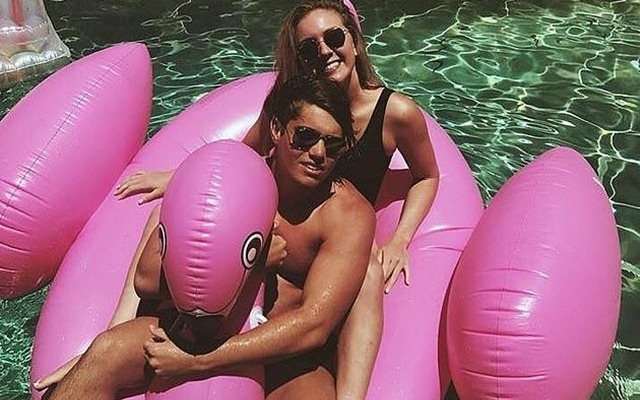 This young cricketer, Alex Hepburn, who is perhaps one of the young budding prospects in the domestic circuit had made headlines when he got himself associated in a rape trial.
The shocking incident had taken place in 2017 when, during a night out, cricketer Joe Clarke along with his former Worcestershire teammate Alex Hepburn, who is now serving the imprisonment, had to undergo a trial regarding the rape of a woman. Clarke, being sick, had gone to the bathroom and left during the time when Alex Hepburn allegedly raped the woman. However, Clarke had already had consensual sex with the same woman before.
The entire incident took shape because of a sexual conquest game between Clarke and Hepburn where initially both of them were arrested. Later on, Clarke eventually moved from Worcestershire to Nottinghamshire after the alleged incident.
3. Rubel Hossain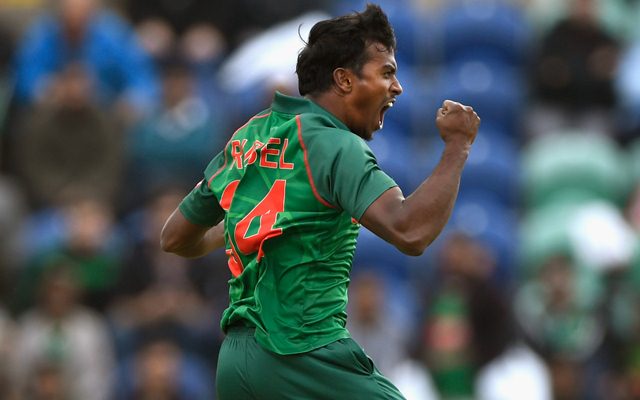 This was a high profile case which took its occurrence back in 2015 when Bangladeshi actress named Naznin Akter Happy had made rape allegations on the Bangladeshi speedster Rubel Hossain. The suit grabbed a lot of media attention as it took its course at a time when Rubel was all set to feature in Bangladesh's 2015 World Cup campaign.
Along with rape allegations, the actress also claimed that the 25-year old Rubel Hossain had retracted himself from a marriage promise at a time when the couple were having an intimate affair. Based on the allegations Rubel was remanded into custody which almost made him miss his World Cup trip.
Later on, Rubel was granted bail in the view of national interest as being the integral member of the Bangladeshi side. Subsequently, the case was also then withdrawn by the Bangladeshi actress as well.
4. Vinod Kambli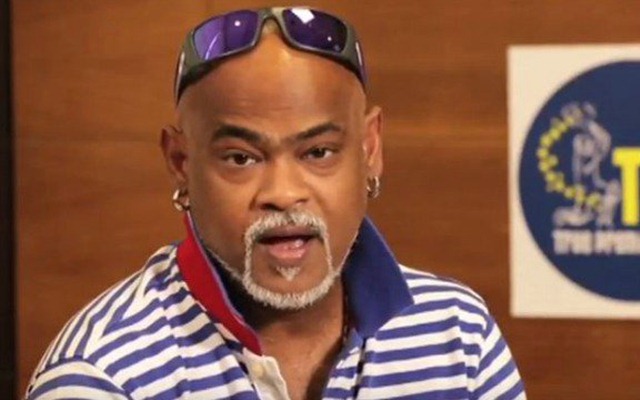 Here's another former India cricketer who along with his wife were alleged regarding their misbehaviour with their domestic help. The incident dates back in 2015 when first an FIR was filed at the Bandra Police station.
As per the FIR, the woman named Soni Nafesinh Sarsal who was working as house help said that Vinod Kambli and his wife didn't allow her to return home and unreasonably confined her for three days when she asked the couple for wages. The woman further alleged that she was also imprisoned and beaten up while asking for her wages.
Later on Vinod Kambli's wife, Andrea Hewitt said that "Our maid was taking drugs and often remained absent. So she was sacked. Hence she filed a false case against us." Over the years Kambli has been in the news for wrong reasons consistently and when it comes to this case, it was registered under IPC 342,506,504 and 34.
5. Praveen Kumar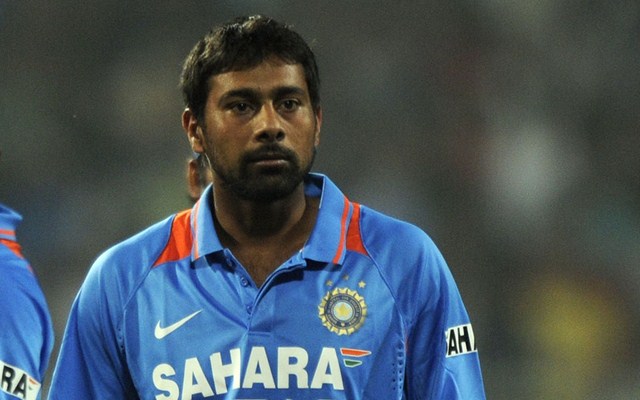 Praveen Kumar who was India's prolific swing bowler at his time had once again made headlines when his neighbour accused Praveen of thrashing him and his son. Before this incident, twice back in 2008 and 2011, Praveen had made headlines for wrongful reasons where he was allegedly involved in a street-fight with a doctor.
As per the complaint Praveen was in the inebriating condition who arrived with his car and started abusing the bus driver and then his neighbour. He also thrashed both his neighbour and his son hence making them badly injured.
Later on, when asked about the entire incident Praveen said in response that "It is all a lie. In fact, he tried to snatch my chain. It is a case of local politics and nothing else. I don't even live in that area. I have two-three houses there and I had gone to see the status of paintwork there." It was also noted that due to Praveen's cricketing status the complaint was initially neglected by the Police.
6. Makhaya Ntini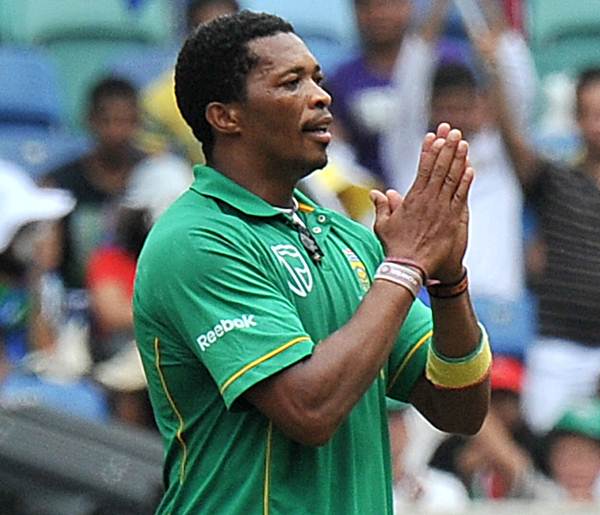 Probably the only South African cricketer in this list Makhaya Ntini had made headlines back in January 1999 when he was found guilty of rape by attacking a 22-year student. The incident also made him miss his spot in the 1999 World Cup team.
As per the reports Ntini claimed that he had given the 22-year old student a lift in his car during a storm and had to take a detour to the city's Buffalo park ground to repay some money that he was owing to another player. The victim, however, stated to the court that Nitini had raped her in one of the toilets at the stadium.
However, in November 1999 Nitini filed a successive appeal against his conviction which helped him terminate his imprisonment. Later on, Nitini went onto play 101 Tests for South Africa and bagged 390 wickets.
7. Wasim Akram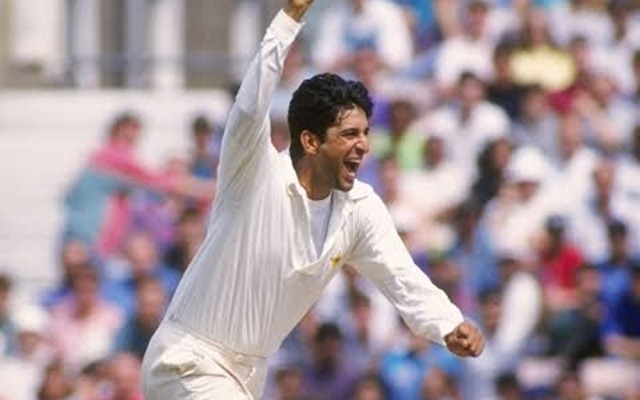 In this incident, it was not only the legendary Wasim Akram who got arrested but in fact, it was a collective arrest which included Waqar Younis and Aaqib Javed as well. The incident took shape in the Caribbean when the trio was arrested on the charges of possessing marijuana.
The incident occurred when the Pakistan team reached Grenada from Georgetown and the trio of Wasim, Waqar and Aaqib Javed along with other players went straight to the beach from their hotel. The visiting players were then met by two unknown men who claimed to be their fans but moments later they came forward with cigarette butts which were picked from the sand near the cricketers and called for an arrested by presenting themselves as the policemen.
However, the players were not held guilty unless there was a scientific test which could prove them positive.
8. Amit Mishra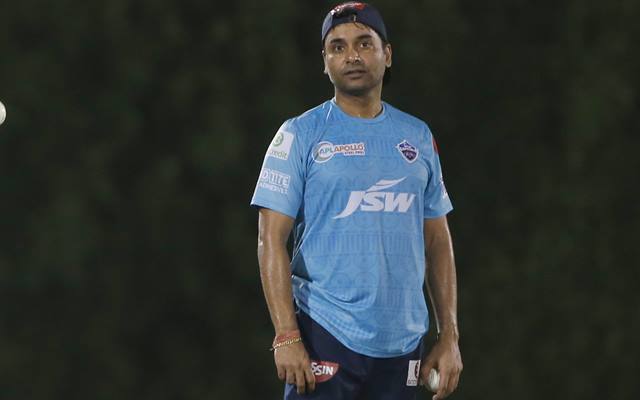 The talented Indian leg-spinner Amit Mishra had made huge headlines back in 2015 when a woman filed a case of assault against him. The incident had taken shaped when the leggier was part of the Indian Test squad which was all set to play the four-match Test series against the South Africans.
The charges against Mishra included sexual harassment, criminal intimidation and causing injury under the sections of IPC. The complainant said that the cricketer had verbally abused her, twisted her right arm and threw a kettle at her.
However, Mishra during the time of his arrest and interrogation called all the allegations against him as irrelevant which eventually made grant bail but it was the High Court's judgement which granted an interim stay.
9. Shahadat Hossain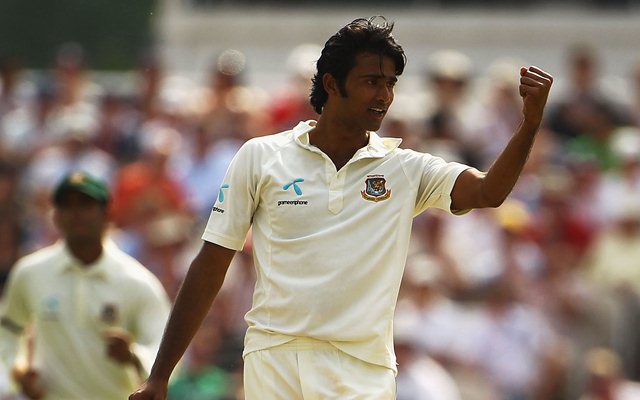 Here we have another Bangladeshi cricketer who made headlines for all the wrong reasons which caused the BCB to suspend him. The fast bowler was arrested in an assault case where there were allegations that he and his wife had beaten their 11-year old domestic household help.
The incident became high profile when the officers found the injured domestic help worker on the streets of the Dhaka City which eventually made the police to conduct a raid at the cricketer's house. The domestic help worker appeared to have a swollen black eye and alleged that the couple had beaten her.
On regards to this incident, the BCB called the case as an utter embarrassment and banned Shahdat Hossian from all forms of cricket until the charges get settled.
10. Mohammad Asif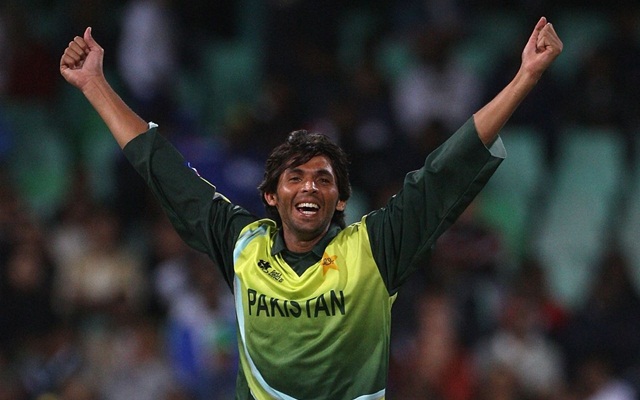 Mohammad Asif is one kind of a cricketer who made constant headlines for all the wrongful reasons a cricketer might associate himself ever with. Despite being charged for the infamous match-fixing scandal back in 2010, Asif before this incident had got arrested on drug charges at the Dubai airport back in 2008.
After being detained at the airport it was found out that Asif was carrying a contraband item in his wallet in the smallest of quantities which he himself wasn't aware of. However, later on, the PCB spokesperson said that claimed substance involved was a medicine.
Before this controversy, the seamer was imposed with a one year ban when he got tested positive for the steroid nandrolone in October 2006 along with his team-mate Shoaib Akthar.
Source: The source of this content is our cricket news platform Crictracker.
SportsInfo offers cricket, soccer, kabaddi, tennis, badminton, racing, basketball and other sports news, articles, videos, live coverage & live scores, player rankings & team rankings. Also, offers minute details of any match along with live commentary.