T20 cricket during its infancy was slightly different from how it is played today. Especially, the international teams in the late end of the 2000s decade used to cast their traditional openers or touch players who substantially used to bat deep irrespective of their decent strike rates. More importantly, the sheer role of anchoring at the top used to be an encouragement for the pure longer format players to exclusively indulge themselves in the shortest format.
However, now with T20 cricket's landscape receiving a constant change, the batters with gargantuan strike rates have gained an utter prominence merely because of the pace at which the towering high scores are attained. Even the enhanced flat decks worldwide have encouraged a thundering form of batting which in many ways has brought in the emergence of T20 specialists.
Also, with many teams now casting their best batters at the top to face as many deliveries as possible, the traditional form of batting, in general, has almost got eradicated. Hence, with all respect to a certain player's skillset and gameplay, let's see
Current cricketers who might not find the T20 cricket suitable
1. Cheteshwar Pujara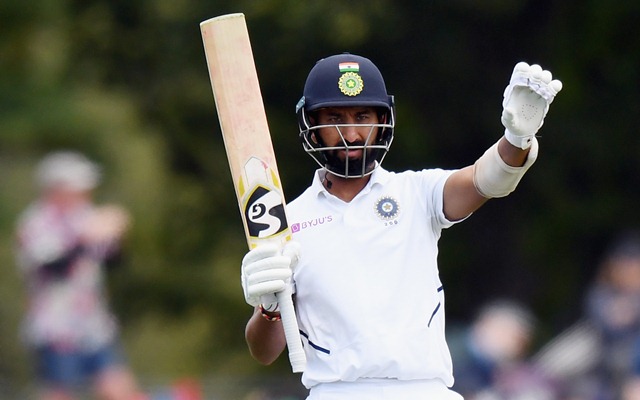 Cheteshwar Pujara's wall-like presence has so far predominantly made him a rare successful defensive batsman who barely likes to counterattack. While often you might see him take a charge against the spinners for strike rotation, very elusively you may view him dancing down and giving a hard whack at the long-on or long-off region. Also, with utterly getting ingrained with the waiting game, Pujara's mainstream shots against pace have been the punches, the drives, the flicks, and the odd pull or hook.
Now while the above gameplay might have yielded Pujara a massive success in Test cricket, such a rigid base has also never allowed the cricketer to freely open himself up and play some attacking T20 cricket. With his obtuse one-dimensional batting being evident in his overall T20 numbers, the cricketer from his 64 T20 games has a reasonable average of 29.47 along with a strike rate which is just a tad over 100 (109.35).
Even in the IPL, where Pujara has played five consecutive seasons since 2010, the cricketer from his 30 matches has an unpleasing record, as his overall average stands at 20.52 along with a strike rate that is almost just touching 100 (99.74). In fact, when it comes to hitting sixes, Pujara has merely hit four of them in the IPL and in totality has 16 more in his overall T20 career. Hence, with being someone whose barely muscular and neither innovative with his T20 batting, the shortest format might not be an ideal place for Cheteshwar Pujara to play some quality white-ball cricket.
2. Dom Sibley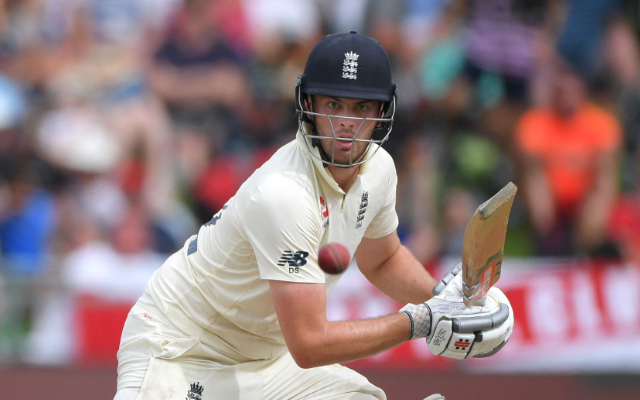 Just like Cheteshwar Pujara, even Dom Sibley has a classical batting base that indulges him to have a big appetite for batting long and patiently. Especially, with his unorthodox tight technique, Sibley is highly dependent on his leg-side scoring and overall possibly has a very refrained stroke play when it comes to freely expressing himself in the shortest format.
At present when it comes to his T20 numbers, Sibley has played a total of 35 T20 games and has a reasonable strike rate of 121.29 along with an average of 29.62. Now the above numbers are definitely reasonable, but when analyzed in England cricket's high scoring T20 environment, the figures do then certainly become dull. Also, with Sibley barely been seen as someone who likes muscling the ball, the cricketer is more of a boundary fetcher rather than known to hit sixes.
Overall, while Dom Sibley might be just off 25 years of age at present, the cricketer's T20 batting in many ways is also miles away in which the current English players play their explosive brand of T20 cricket. Hence, in general, it might not be a surprise if Sibley tries to only become a longer format specialist in the near future.
3. Azhar Ali
While Azhar Ali might be Pakistan's prominent match-winner in Test cricket, the 36-year old has definitely faced a scuffle when it comes to his smooth batting in the shortest format. Because of his compact technique where often the bat comes in behind the line of the ball, Azhar isn't known to get indulged in some flashy stroke play. In a true sense, he becomes more of a touch player who can fetch gaps but cannot comfortably hit some muscular sixes.
So far, the cricketer from his 49 T20 games has scored some 985 runs which also includes a pale average of just 21.88. Also when it comes to the strike rate, the veteran has just managed to keep it afloat above 100 (104.67). Even when it comes to clearing the fence, Azhar Ali has merely hit 16 sixes along with also posting only three low-key fifty-plus scores.
Perhaps, even his highest score of 72 has also certainly highlighted his insubstantiality and in many ways has made him flabby to play the shortest format. Overall, it's now been more than 2 years when the former Pakistani skipper played his last white-ball game and even up to five years when it comes to featuring himself in T20 cricket.
4. Dean Elgar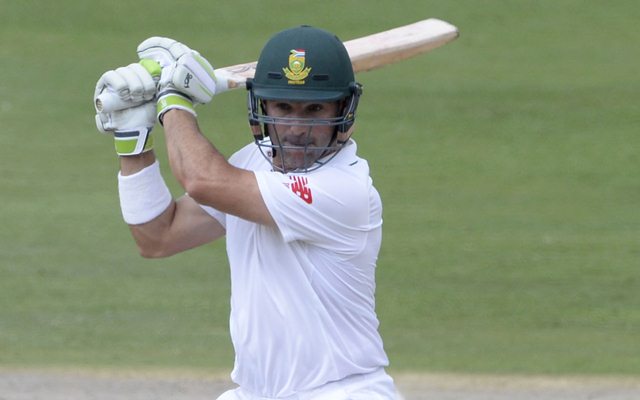 Although Dean Elgar has played a fair bit of T20 cricket, the cricketer has highly struggled to cope up with the demands of quick scoring. With especially being a natural top-order red-ball batsman, Elgar's gameplay has always been about his classical punches and timing shots rather than smacking some quick runs.
So far, the 34-year old has played 79 T20 games in which the left-handed batter has dwelled a fine average of 34.52. However, when it comes to the strike rate, the South African just manages to keep it afloat over 110 (111.37). Further in his stack of 1968 runs, Elgar has hit a plethora of 141 boundaries but when it comes to tonking big sixes, only 53 of them have come from his blade.
Even in terms of consistently crossing the fifty-plus landmarks, Elgar has reasonably scored 11 of them along with amassing the highest score of 88*. Overall, while Dean Elgar's above T20 numbers do certainly come up as satisfactory but in order to sustain himself in the long run, the southpaw has to massively scale up his scanty strike rate.
5. Dimuth Karunaratne
Being a vital cog in Sri Lanka's red-ball setup, Dimuth Karunaratne has at present made himself emerge as one of the finest opening batters in Test cricket. With over 5000 runs being scored in the longest format, the cricketer has impressively maintained his average of over 38 since his last few years. However, when it comes to exhibiting a similar performance in the shortest format, the 33-year old has extremely found it difficult to exert himself in the T20s.
While playing his first T20 game way back in 2010, the left-handed opener has so far only played 34 T20 matches wherein there's hardly anything impressive. In terms of total runs, Karunaratne has merely scored 543 of them that collectively has made him average about 16.96. Even in terms of strike rate, the Sri Lankan has grappled as it currently stands at 108.81.
Further, there's also merely a total of three fifty-plus scores along with only smashing three sixes in his entire T20 career. Overall, by playing his last T20 game way back in 2018, the former Sri Lankan skipper seems to have gotten well aware of his inferiority when comes to the shortest format.
6. Tim Paine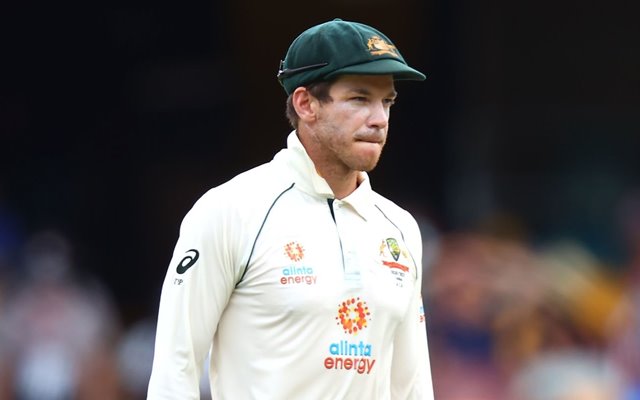 While Tim Paine might now be helming Australia's red-ball duties, the wicket-keeper, in general, has played a fine amount of T20 cricket. Way back in 2009, Paine had made his T20I debut and has in total played 12 T20Is for Australia till the year 2017. However, a significant chunk of his T20 games has come by representing Hobart Hurricanes where the cricketer was also the captain of the team from 2013-2017.
Now overall in his T20 career, the wicket-keeper batsman has in total played 80 T20 games and has reasonably scored 1637 at a deficient average of 23.05. Also, in terms of the strike rate, Paine just manages to maintain it around a mark of 122. Even in terms of scoring fifties, the 36-year old has a mere 10 of them along with any kind of three-figure scores not being attained.
Overall, while Paine might have once been a vital cog in Hobart Hurricanes's BBL set-up, the cricketer hasn't done something really extraordinary especially when also being considered as a top-order batsman. Hence, with the Australian Test skipper also now barely indulging himself much in the BBL, maybe it's time Paine has played his last T20 game.
7. Umesh Yadav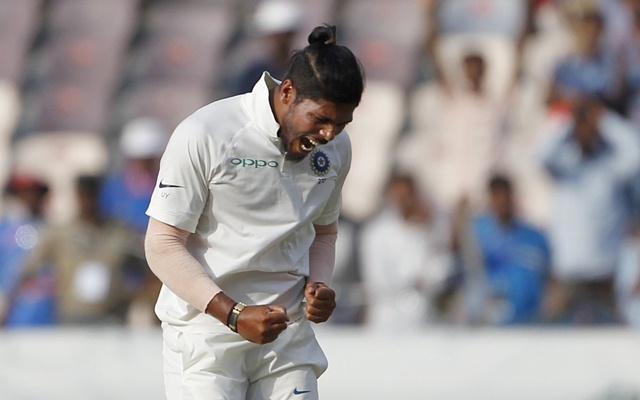 Ever since Umesh Yadav has got omitted from team India's white-ball set-up, the speedster has found it vastly difficult to bowl in white-ball cricket. Especially in the IPL, Yadav used to be one of the frontline pacers of the RCB team but because of his off late malfunction, he was finally released before the IPL 2021. Even in the DC camp, younger players like Avesh Khan were seen to be ahead of Umesh Yadav when it came to playing some IPL games.
Now especially in the last two seasons of the IPL, Yadav has looked very awful as from his collective 13 matches, the speedster has leaked runs at an economy of close to 11. Even in terms of wickets, merely 8 of them were scalped especially with none being fetched in the 2020 IPL. Further, when also considering his overall T20 numbers, Yadav from his total 148 games has picked 148 wickets at an economy of 8.36.
Although now his overall T20 numbers might still seem to be reasonable, the cricketing experts, in general, have often castigated the pacer for not having proper control when it comes to his bowling in the T20s. Very often, Yadav has not only failed to bowl economically in the power plays but also has been taken to the cleaners in the death overs. Hence, with the pacer barely seems to be having a pleasant run in the shortest format, maybe the cricketer needs to exponentially reinvigorate himself, or else he might get dumped just like some other Indian pacers.
8. Dinesh Chandimal
Sri Lankan cricket in many ways has been enduring some of its worst struggling days and the senior pros like Dinesh Chandimal have left no stone turned to bring its old glory back. At present, the cricketer is a multi-format format who perhaps has a strong Test and ODI record but in the T20s Chandimal hasn't be able to raise the ante.
Now with especially being someone who has played a total of 57 T20Is, the 31-year old has only managed to amass some 868 runs that too at a low-lying average of just 19.28. Even in terms of strike rate, Chandimal has merely nudged the ball at 104.70. Further, neither there's been a huge pile of fifty-plus scores (5) nor there's been plenty of sixes (17) that have been muscled from his blade.
Perhaps even when considering his overall T20 record, Chandimal with a certain amount of ascendancy has scored 3132 runs from his 136 T20 games at an adequate average of 29.54. However, the strike rate of 118.77 still comes up as flabby. Hence, with oodles of cricket still left in him to play as long as possible for Sri Lanka, Chandimal must now endeavor only in the longer formats.
9. Hanuma Vihari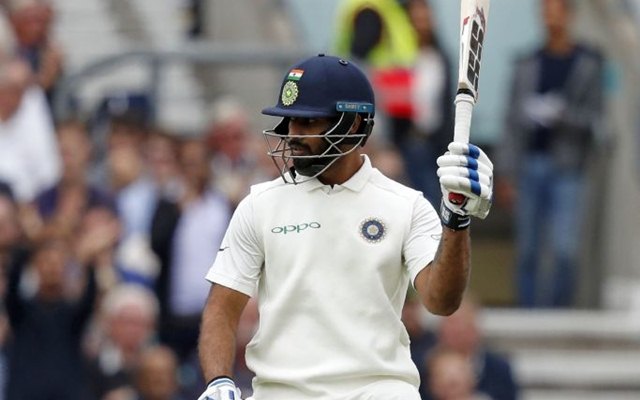 With being someone whose a classical Test match middle-order batsman, Hanuma Vihari has so far found the shortest format as an obnoxious affair. That's why even in the IPL, the cricketer has barely fetched some contracts and till today has only played a total of 24 matches since 2013.
Now collectively in those 24 IPL games, Vihari has drastically malfunctioned as both his overall average of 14.20 and the strike rate of 88.47 is nothing short of a disaster. Further, even when it comes to his overall T20 record, the 27-year old from his 74 matches has only averaged around 20 along with a strike rate that just nudges the ball at 112.35.
Hence, the above appalling T20 numbers do certainly signify Vihari's abhorrent ride in the shortest format thus eventually making him now centralize his attention only on the longest format.
10. Asad Shafiq
In Test cricket, Asad Shafiq has emerged out as an outstanding entity for Pakistan. The cricketer in his decade-long career has played a total of 77 Test matches and has scored runs at a fine average of 38.19. However, when it comes to indulging in the shortest format, the veteran has encountered a fair share of toil.
While playing more than 100 T20 games, Shafiq has scored a total of 2228 runs at a reasonable of 25.03 but his strike rate of 117.38 definitely makes him look grim. Also especially when considered his huge chunk of appearances, the 35-year old has merely managed to pile up only 11 scores of the fifties. Further, even when it comes to clearing the fence and hitting sixes, Shafiq has just managed to hit 33 of them.
Perhaps even while playing for Pakistan in 10 T20Is, Shafiq had barely scored runs at an average of 19.20. Hence, with all due respect to his longer format numbers and his solid technique, maybe the T20 cricket might now definitely not be his current cup of tea.
Source: The source of this content is our cricket news platform Crictracker.
SportsInfo offers cricket, soccer, kabaddi, tennis, badminton, racing, basketball and other sports news, articles, videos, live coverage & live scores, player rankings & team rankings. Also, offers minute details of any match along with live commentary.