With cricket now exponentially being played in all three formats, both the shortest and the longest format do demand an exclusive set of players who vigorously can cope and take on the format's demands and challenges. While T20 cricket in today's time has seen an evolution in terms of the profusion of T20 freelancers or specialists, similarly even Test cricket now demands those players who earnestly have the pedigree to ascend.
Also, with the format being the hardest form of the game, often when players age or become the eminent white-ball specialist might not then find Test cricket as their cup of tea. Perhaps with international teams also sometimes trying to cast some pro-white-ball specialists in Test matches, there's a large number of players who have just made some scanty appearances and have disappeared from the longest format.
Hence, in this list here are 10 current cricketers who because of certain factors and reasons must say goodbye to Test cricket.
10 Current cricketers who should retire from Test cricket
1. Murali Vijay
Ever since the cease of the legendary opening duo of Virender Sehwag and Gautam Gambhir, Murali Vijay had immediately established himself as team India's frontline opener in 2013. The cricketer at that time onwards enjoyed a strong prominence of being a reliable opener even in the away challenging conditions as well. However, with a sharp decline in his performances in 2018 away tours, the right-handed opener, unfortunately, received an axing in the 2018-19 tour of Australia.
Now haplessly since then, neither Murali Vijay has come into the contention for a possible Test comeback nor the cricketer has made any significant pile of runs to impress the selectors. Perhaps with the dazzling emergence of other players like Rohit Sharma, Mayank Agarwal and Shubman Gill, Vijay now definitely seems to have lost the race to provide any continuity to his prolific Test career.
Further, even if Vijay now starts to brim with a truckload of runs, his hiking age might then become the biggest factor to ever make him play for team India again. And with the current set of selectors already being very aggressive to discard players of higher age groups, there is a high certainty that Murali Vijay has last played for team India in 2018. Hence, with many factors overall subduing Murali Vijay's chance of making a possible come back, it's best that the cricketer must consider a potential Test retirement.
2. Shikhar Dhawan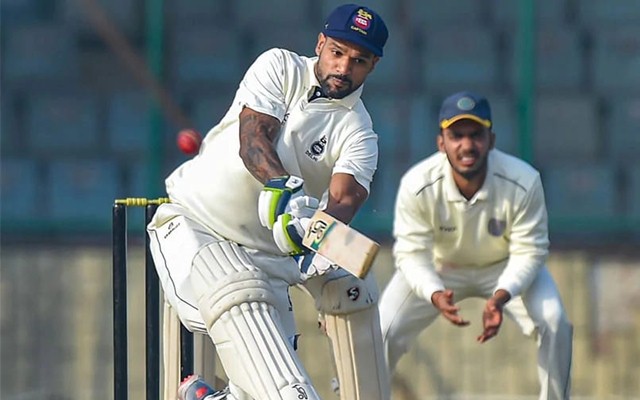 Just like Murali Vijay, even Shikhar Dhawan had dwelled himself as team India's another frontline opener in 2013. The cricketer with being well known for his attacking batting had instantaneously established himself as a gusty opener in the home conditions. However, because of his dreadful away tours, Dhawan was finally discarded from Test cricket in 2018.
Now ever since his omission, neither Dhawan has shown any interest in making a Test comeback nor the cricketer is in the selectors' radar to receive a call-up. In fact with his age also being a factor, Dhawan rather than playing Test cricketer would now wholeheartedly prefer prolonging his career in the limited-overs formats.
Perhaps with also facing stiff competition from other openers in white-ball cricket, Shikhar Dhawan's eventual goal will now be to make a profusion of runs till the 2023 World Cup. Hence with him already turning 35 years of age along with having no motives to pursue Test cricket, the veteran surely must now announce retirement in the longest format.
3. Martin Guptill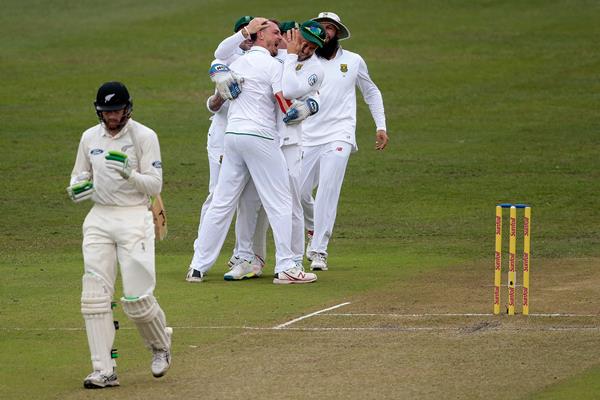 With scoring over close to 7000 runs in ODIs along with close to 3000 runs in T20Is, Martin Guptill right now has become a supreme entity in NZ's white-ball cricket. The opener with his explosive batting has also amassed 16 ODI centuries along with 2 T20I tons. However, when it comes to the longest format, Guptill hasn't been a soaring entity just like his limited-overs credentials.
That's why the cricketer was last seen getting indulged in a Test match in 2016 and right now is a vigorous white-ball specialist who also plays some franchise cricket. Now with also especially being close to 35 years of age, Guptill rather than making a comeback in Test cricket will definitely prefer having an elongated white-ball career as much as possible. Also, with the two T20 and an ODI World Cup being scheduled in the coming years, the eminent white-ball opener will be eyeing to even further have a commendable run in white-ball cricket rather than getting reinvigorating himself in the whites.
Hence with a much bigger motive to make NZ grab a potential World Cup trophy, Martin Guptill definitely has some brimming white-ball responsibilities which in many ways might make him consider a potential Test retirement.
4. Aaron Finch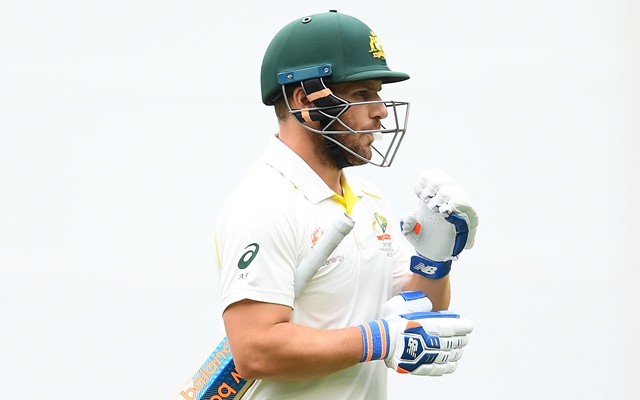 At present by being one of the finest top-order batters in international white-ball cricket, unfortunately, Aaron Finch hasn't been a star performing machine in the whites. So far the cricketer was only tried for a mere number of five Test matches in 2018 that eventually had also decided his insubstantial potential in the longest format. Hence, with the Australian Test team also getting brimmed with the emergence of talented openers like Will Pucovski and Marcus Harris, the veteran might think twice about engaging himself now in the Test matches.
Besides all this, there's also plenty of other reasons for Aaron Finch to leave the longest format. With him already getting ready to turn 35, the Australian skipper might be largely looking to completely submerge himself in the upcoming two T20 World Cups and at the 2023 ODI World Cup. Further, with also handling the white-ball reigns of Australia, Test cricket might be the last thing now on his radar.
Hence, with the team management also eyeing to build a robust limited-overs squad for the course of the next three years, even the selectors would prefer Finch helming the white-ball proceedings rather than casting himself in the whites. Therefore, very soon Aaron Finch might completely drop his aspirations of playing Test cricket any further.
5. Ross Taylor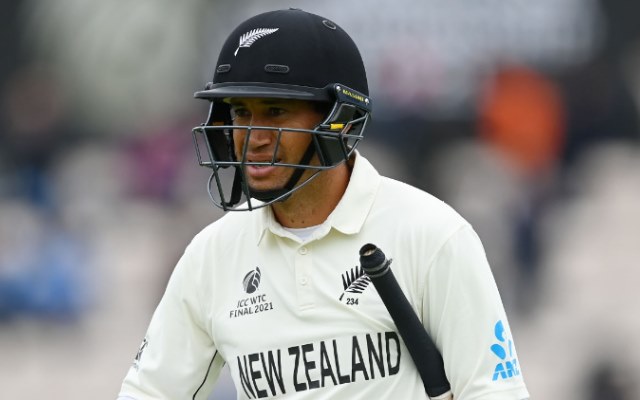 It was highly speculated that Ross Taylor might consider an immediate retirement after winning the World Test Championship final but the veteran still seems to be in the big mood for continuing to play the longest format. However, with his final goal of ending his international career by playing the 2023 ODI World Cup might certainly ask him to hang his boots in Test cricket.
By being the highest run-scorer for NZ in Test cricket, the legend has possibly attained everything in the longest format. The kiwi batsman certainly has the second most number of international hundreds (19) for NZ and also currently has the second-best average (45.84) after skipper Kane Williamson. Even the objective of winning the maiden ICC trophy has been achieved which collectively now in many ways must happily propel Ross Taylor to make a retirement.
Perhaps even his hiking age and the ageing body might forcefully make Taylor consider a prompt retirement maybe by the end of the year or otherwise the next year's home cricketing summer might be his last Test endeavour.
6. Shaun Marsh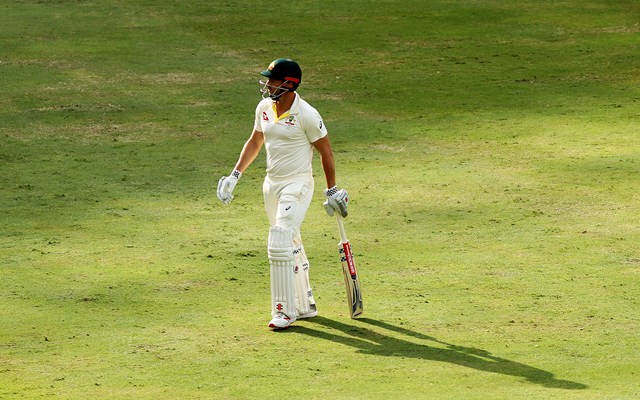 There were a lot of speculations being made about Shaun Marsh yet again making a comeback in Test cricket in the last Australian summer. Especially, with Australia enduring some injury woes, the left-handed batsman was considered as an attractive replacement predominately because of his solid record in the longest format. However, with Marsh neither being called and also nor being in the Test contention for anymore, the veteran is now seen as someone who very well should now announce his Test retirement.
Especially with the cricketer making his Test debut way back in 2011, Shaun Marsh has played a total of 38 Test matches for Australia and has scored 2265 runs at a reasonable average of 34.31. Further, the left-hander also has 6 Test centuries and a solid average of above 40 at home. Even with the Australian selectors now largely trying to build the Test team with a lot of youngsters, barely-there now seems to be a motive for Shaun Marsh to continue playing in the whites.
Hence with the southpaw also now just turning 38, the time seems to be very right for Shaun Marsh to say goodbye to red-ball cricket and possibly try some exploration in the T20s.
7. Moises Henriques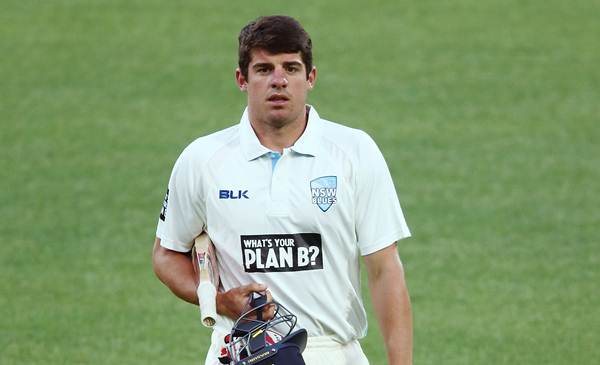 Ever since his debut in 2009, Moises Henriques has very much endured a topsy-turvy ride in international cricket. The all-rounder has repeatedly made numerous comebacks in all formats for Australia and perhaps is now only being considered for the limited-overs cricket. Hence, with the Aussie team still being unsettled with its middle-order batting, Henriques will now definitely prefer leaving no stone unturned to dwell himself for the contention of the upcoming T20 World Cup.
So now with a bigger resolve of tremendously playing some of his best white-ball cricket, the all-rounder might certainly think about omitting the longer format. In fact, with someone like a young Cameron Green also being ahead in the pecking order for the Test team, Moises barely has a chance to keep his Test cap intact.
Also, further, with many teams now stacking up their squads with a huge chunk of players because of the pandemic, his seam bowling all-round ability might constantly make him reside in the larger pool of limited-overs players. Therefore, with the all-rounder also now being 34 years of age, maybe the recent white-ball endeavours shall also earnestly convert him into a mere T20 specialist.
8. Adil Rashid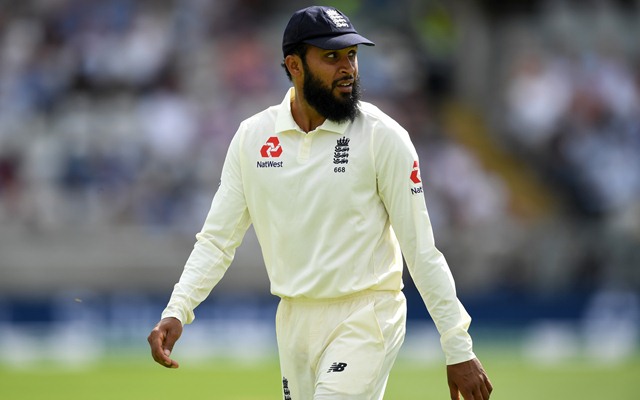 Even Adil Rashid has had a topsy-turvy ride when it comes to playing Test cricket. While there's no doubt that he is one of the best leg-spinners available in England, the cricketer has however only played a mere number of 19 Test matches. Perhaps with also getting selected when England tours to sub-continental conditions, in the recent winter tours Rashid was held back for his white-ball duties.
However, irrespective of his performances, the leg-spinner has been grappling with a chronic shoulder injury wherein the strenuous load of Test cricket might even aggravate his bruised shoulder concern. As per the reports, Rashid has been carrying the shoulder injury since 2019 which in many ways had also made him dubious regarding his selection for the recent winter Test tours.
Also, with Rashid being 33 years of age, the leg-spinner has to play oodles of limited-overs cricket especially for the next two more years where England would be largely fancying their chances on every ICC forthcoming trophy. Hence, with his white-ball role largely getting robust for the next two more years, Rashid might decide to cease his Test career along with considering his chronic shoulder injury in mind.
9. Chris Morris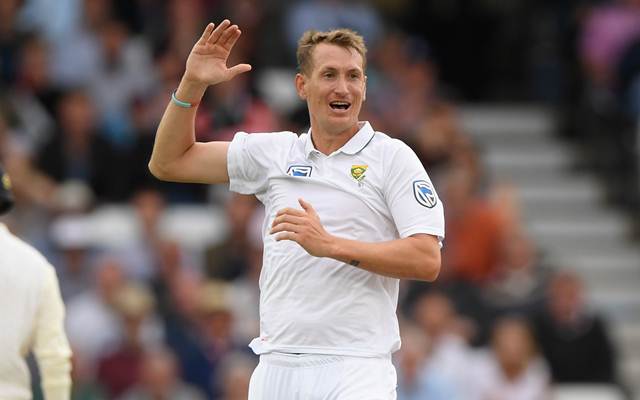 Although Chris Morris is a complete T20 freelancer now, the all-rounder had played a total of four Test matches under the leadership of Hashim Amla and Faf du Plessis. With Morris now being 34 years of age, even if he desires to make a strong comeback for South Africa, the cricketer will elusively prefer getting indulged into playing some Test cricket.
As the speedster is a regular T20 freelancer, while simultaneously representing South Africa in white-ball cricket, Morris would rather prefer playing a T20 League during SA's Test fixtures instead of wearing the whites. Also, with constantly enduring some fitness concerns or the other, the all-rounder maybe not be having a solid body now to strenuously have a bowl with the red-ball.
Hence, with also some back-to-back ICC tournaments being lined up, Chris Morris might again prefer playing for Proteas perhaps also announcing his Test retirement for a mere formality.
10. Chris Jordan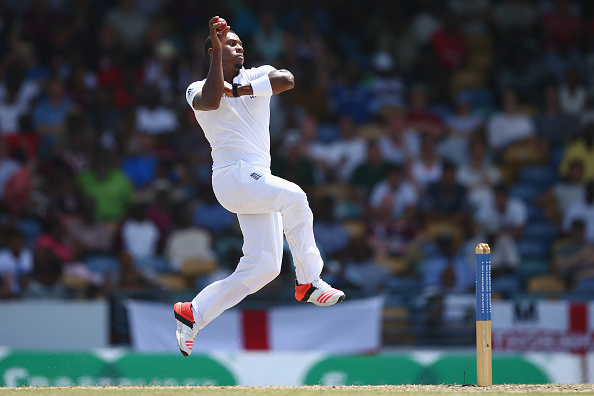 Back in 2013-15, there were a lot of limited-overs pacers who had played some form of Test cricket for England especially at home. Even Chris Jordan at that time was selected to play Test cricket back in 2014 under the leadership of Alastair Cook. While his stay in the longest format was for a very short duration, Jordan did grab decent 21 wickets from his 8 appearances.
However, with the pacer now being England's T20 specialist, scarcely he would prefer coming back to Test cricket especially with back-to-back two T20 World Cups being in line. Also, with his selection being dubious in terms of the final 15 members for the T20 World Cup, Jordan will in fact now play as many T20 games as possible.
Hence, with the speedster also being a T20 freelancer, he will surely prefer playing as many T20 Leagues as possible before getting old and instead of planning for wearing the whites. Therefore, the announcement of his Test retirement will also be a mere formality.
Source: The source of this content is our cricket news platform Crictracker.
SportsInfo offers cricket, soccer, kabaddi, tennis, badminton, racing, basketball and other sports news, articles, videos, live coverage & live scores, player rankings & team rankings. Also, offers minute details of any match along with live commentary.