The T20 format is one that is extremely dynamic. The game can change in a matter of a few overs, and a player has to be on his toes all the time if he has to stay on top in the T20 format. And, with the mushrooming of T20 leagues all across the world, with the IPL being the most popular one, there is no dearth of talent, as far as T20 cricket is concerned.
While numerous players have been given the opportunity to express themselves, and have even got a chance to represent their country because of their performances in the T20 leagues, there are also several players who are at the fag end of their T20I journey.
In this article, let us take a look at 10 current international cricketers whose T20I careers are almost over.
10. Darren Bravo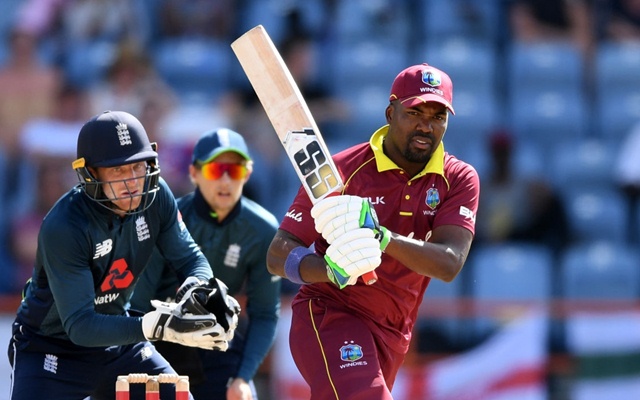 At the 10th place, we have West Indies batsman Darren Bravo. While the left-hander is a vital cog of the West Indian batting line up as far as Test cricket is concerned, the same cannot be said of his T20I prospects. Bravo last appeared for the West Indies in a T20I match in March 2019, against England.
Bravo is also not a regular even in IPL cricket. In fact, Bravo has played just a solitary match in the IPL, where he turned out for the Kolkata Knight Riders in the year 2017, and remained unbeaten on 6. He has played 20 matches for the West Indies in T20I cricket, and scored 340 runs at an underwhelming average of 20.0, and a strike rate of just 107.26.
With the likes of the highly-rated Shimron Hetmyer, the mercurial Nicholas Pooran, and the big-hitting Kieron Pollard occupying the middle order for the West Indies, Bravo's T20I career is as good as over.
9. Dinesh Karthik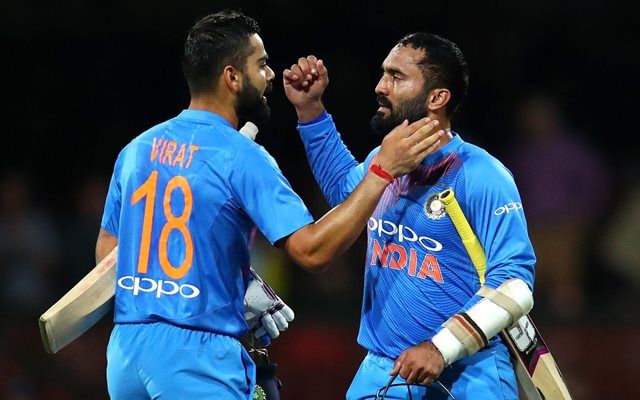 The last time Dinesh Karthik played a T20I for India was in February 2019. The wicketkeeper-batsman has featured in 32 T20Is for India and scored 399 runs at an average of 33.25. In the IPL, Karthik has played a colossal 196 matches and scored 3823 runs at an average of 26.01.
However, during the recently concluded IPL, Karthik was in abysmal form. The Kolkata Knight Riders' batsman could aggregate just 169 runs from 14 innings this season at an average of 14.08. Also, India have KL Rahul, who looks in supreme form with the willow and can also double up as the wicketkeeper for the side.
The talented Sanju Samson is also waiting in the wings, ready to grab the opportunity in the T20I side. With Karthik already 35 years old, it looks unlikely that he will play another T20I for his country.
8. Chris Gayle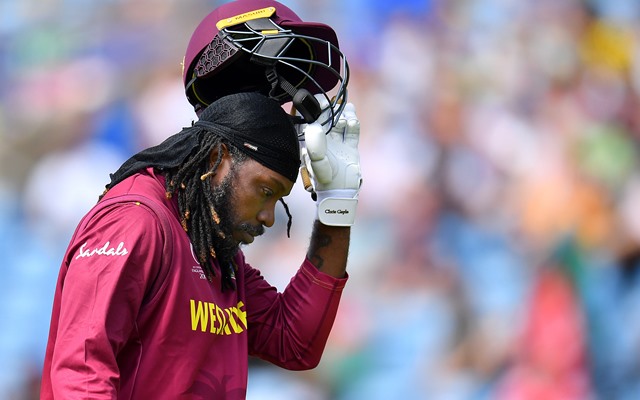 He has played at the highest level for more than two decades. The power that he can generate with the willow makes him an extremely difficult batsman to bowl to, especially in T20 cricket. Chris Gayle is a gladiator as far as T20 cricket is concerned. The batting legend has played 54 innings in T20I cricket for the West Indies and scored 1627 runs at a respectable average of 32.54 and at a strike rate of 142.84.
Gayle is a behemoth in IPL cricket too, and has amassed 4772 runs at a stunning strike rate of 150.11. In the recently concluded IPL edition, Gayle showed glimpses of his vintage self as he scored 288 runs from just 7 innings at an average of 41.14, including 3 fifties.
However, the last time Gayle played a T20I for the West Indies was in March 2019. And, with him over 41 years old, Gayle might not play another T20I for the West Indies again.
7. Dale Steyn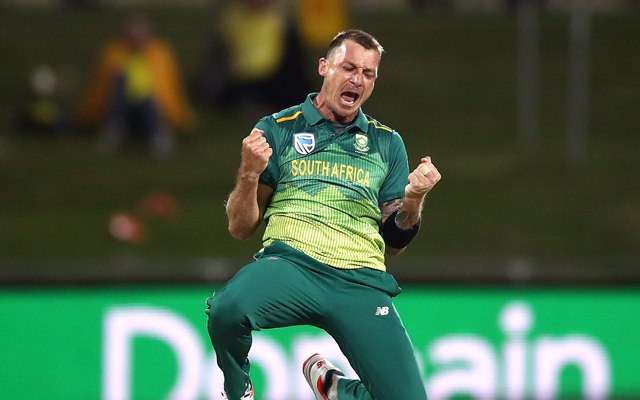 At his best, Dale Steyn can send a shiver down the spine of any batsman. He runs in fast, delivers the ball at a searing pace, and can also swing the ball up front. The South African speedster is the leading wicket-taker for his country and has picked up 64 wickets from 47 T20I games for the Proteas.
He has also featured in 95 matches in the IPL and picked up 97 wickets. In the 2020 edition of the IPL, Steyn played just 3 matches and picked up a solitary wicket. In the year 2020, Steyn played just 3 T20Is for South Africa and picked up only 3 wickets at a high average of 35.67. His economy rate in T20Is played in 2020, is also on the higher side, at 8.92.
At the age of 37, and with injuries plaguing him, the chances of Steyn playing another T20I for his country look bleak.
6. Kamran Akmal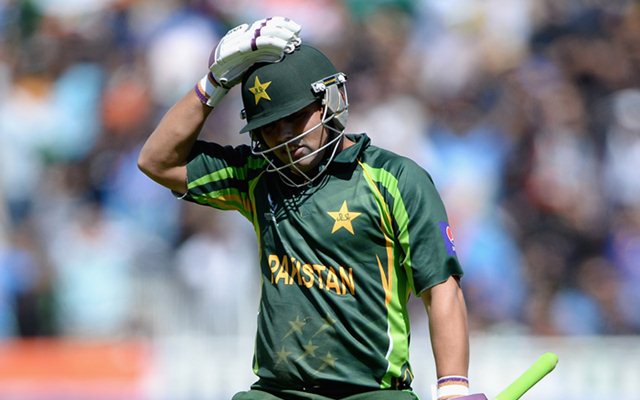 Kamran Akmal has featured in 58 T20Is for his country and was a part of the Pakistani side for close to a decade. The wicketkeeper-batsman has scored 987 runs at an average of 21.0 in T20I's. He also scored 5 fifties for Pakistan in the shortest format of the game.
Akmal even featured in the inaugural edition of the IPL. The right-hander played 6 matches for the Rajasthan side in the 2008 edition of the IPL and scored 128 runs. Akmal is now 38 years old, and he last played a T20I for Pakistan way back in the year 2017.
Pakistan have given the wicketkeeping duties in the past couple of years to Sarfraz Ahmed and Mohammad Rizwan, and with the T20 World Cup coming up next year, it would be a tossup between these two players for a place in the side. It would be safe to assume that Akmal's international career is over.
5. Tom Latham
He last played a T20I for his country in the year 2017. He has a very mediocre record in T20Is for a specialist batsman. Tom Latham has featured in 13 T20Is for his country and scored 163 runs at a miserable average of 16.3 and an unimpressive strike rate of 103.82.
Also, Latham has not scored a single fifty for the kiwis in T20I's. Even though Latham continues to be a part of the Test and ODI sides for the Black Caps, Latham's future in T20Is does not look so bright. Moreover, Latham has also not featured in a single IPL match as well.
New Zealand have plenty of options available to them at the top of the order, with their all-time highest run-scorer Martin Guptill, the explosive Colin Munro and the talented Tim Siefert capable of demolishing any bowling attack. It looks like Latham's days for New Zealand, especially in T20I cricket are numbered.
4. David Willey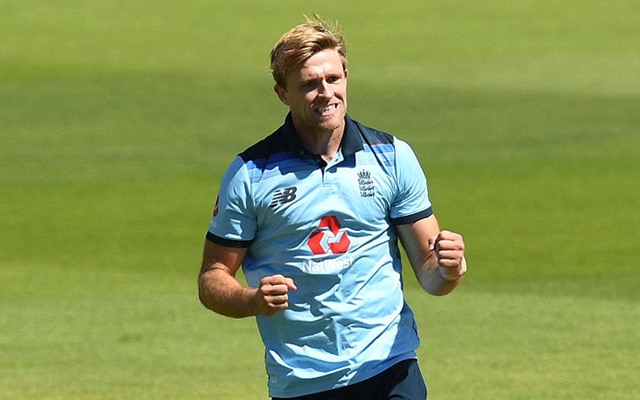 David Willey last turned out for England in T20Is in the year 2019. The left-arm pacer has featured in 28 T20Is for his country and picked up 34 wickets at an average of 22.38. His economy rate in T20Is is slightly on the higher side, at 8.20.
The England side has played 17 T20Is since Willey's last outing in 2019, and have won 11 of them. They also have a reasonably settled bowling attack in their ranks with the likes of Sam Curran, Jofra Archer, Chris Jordan, Adil Rashid and even Ben Stokes who are capable of outperforming any opposition.
More than a year and a half has passed since Willey last played a T20I for England, and the No.1 ranked side in the world has moved on from the left-arm seamer.
3. Alex Hales
Alex Hales is one of the most distinguished batsmen to have played T20Is for England. The dashing right-hander is the second-highest run-scorer for England in T20Is and has plundered 1644 runs at an average of 31.01 and at a strike rate of 136.65.
Hales is also one of the two batsmen to have scored a T20I century for England, the other being the latest batting sensation, David Malan. However, Hales suffered a significant dip in form. His last 5 innings in T20I's read 30,4,11,8 and 20. He last played a T20I for his country at the international level on 10th March 2019.
With England boasting batsmen of the quality of Jos Buttler, Jason Roy, Eoin Morgan, Dawid Malan, Jonny Bairstow, and Ben Stokes, the prospects of Hales wearing the England jersey once again appears bleak.
2. Chris Lynn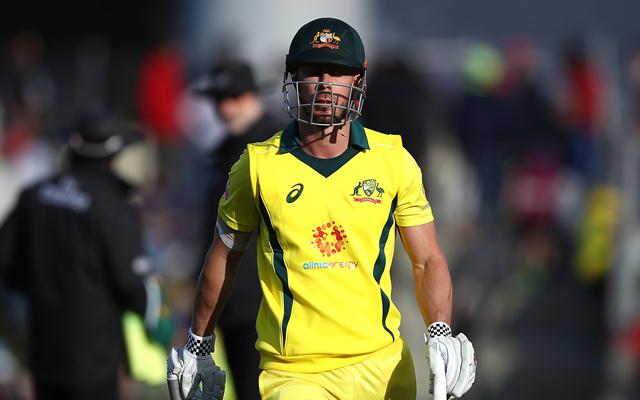 For a top-order batsman, Chris Lynn's record in T20Is is pretty ordinary. The right-hander has played 18 T20Is for Australia and scored 291 runs at a below-par average of 19.4. Also, Lynn does not have even a single fifty in T20Is.
Lynn has also featured in 41 IPL matches and has scored 1280 runs at an average of 33.68 and a strike rate of 140.66. However, in spite of boasting impressive numbers in IPL cricket, Lynn could not even play a single game for the Mumbai side in the 2020 edition of the IPL as they had a settled batting line up. The same is the reason why Lynn is unlikely to play a T20I for Australia as well, as the kangaroos look settled in their batting department.
The likes of Aaron Finch, David Warner, Matthew Wade, Steve Smith, and Glenn Maxwell form a formidable batting line up, and it is highly unlikely that Lynn could wear the Australian jersey anytime soon, in T20I cricket.
1. Kedar Jadhav
To put in very simple terms, Kedar Jadhav had a nightmarish run in the 13th edition of the IPL. The right-hander could score just 62 runs from 5 innings for the Chennai side and scored his runs at an abysmal strike rate of just 93.94.
Jadhav has played just 9 T20Is for India and scored 122 runs at an average of 20.33. He last played an international T20 match for India more than three years ago, in October 2017. India's middle-order is packed, with Shreyas Iyer, Hardik Pandya, Ravindra Jadeja and Manish Pandey in the fray.
After such a horrendous run in the 13th IPL edition, not only is Jadhav's international T20 career almost over, even his future with the Chennai side in the IPL hangs in the balance. Time is running out for the diminutive CSK player.
Source: The source of this content is our cricket news platform Crictracker.
SportsInfo offers cricket, soccer, kabaddi, tennis, badminton, racing, basketball and other sports news, articles, videos, live coverage & live scores, player rankings & team rankings. Also, offers minute details of any match along with live commentary.