To come up with a cracker of a contest between the game of bat and ball in cricket, often the dressing rooms are the dens where all the planning, prepping, and strategizing takes up amongst the team management and the players. However, while apart from discussing the game's nitty-gritty at its core, dressing rooms also do become the social chambers where a cricketer merrily indulges itself into forming a realm of camaraderie and friendships.
While often the anecdotes and the funny instances coming out of such brimming bonds are kept well intact even off the field, some of them which can be freely shared in the public domain are largely well exposed by our beloved cricketers, especially when they once retire from the game.
Famous dressing room secrets that have been well talked about
1. Sourav Ganguly getting pranked by the Indian team on April fool's day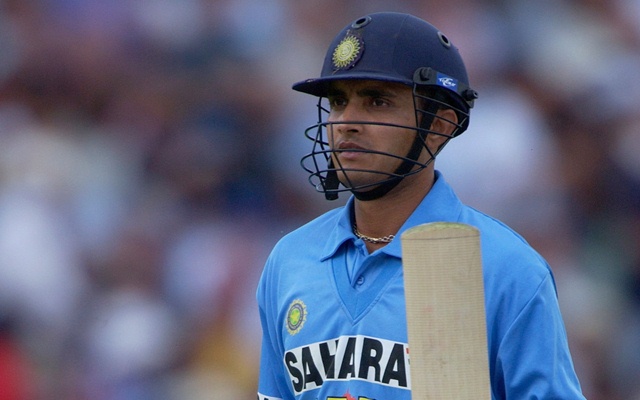 Well, this famous incident had shaped up when the former skipper Sourav Ganguly was valiantly leading team India in 2005 and had transformed the careers of various youngsters like Virender Sehwag, Harbhajan Singh, and Yuvraj Singh. And as usual, on a game day against Pakistan in Kochi, the skipper had called out for a team meeting wherein the prankster Yuvraj Singh and Harbhajan Singh along with some other team India members carried out a massive prank on Dada during an April Fool's day.
While carrying out the team meeting, the trio of Yuvraj, Harbhajan, and Sehwag had brought in a fake printout of a newspaper that highlighted some imaginary interview of Ganguly wherein he was highly critical of his players. However, with Ganguly then giving it a careful read, the skipper immediately tried to clarify that nothing as such was said by him in any of the interviews.
Perhaps even after pleadingly claiming his innocence on several occasions, the youngsters and the other team members didn't back off which eventually then propelled the skipper to forcefully give up on his captaincy out of desperation. But with the vice-captain Rahul Dravid being unable to withstand any further mockery of Ganguly, he then had an outburst of laughs that eventually revealed the entire situation as a prank on the skipper. Hence with Dada then being more relieved rather than embarrassed had immediately picked up his bat and started chasing the pranksters.
2. Steve Waugh's epic advice to Brad Hogg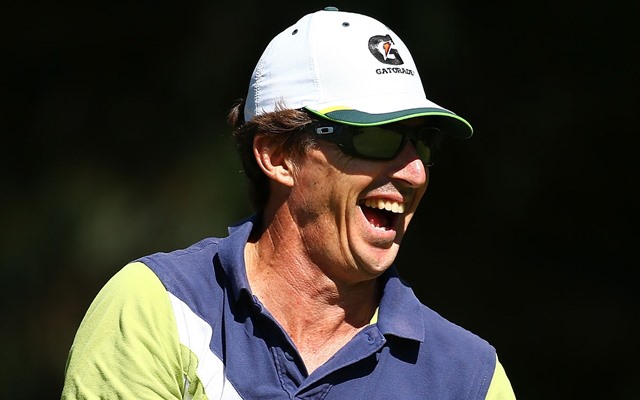 Way back in 2016, when Brad Hogg had launched his book "The Wrong Un" there came a massive revelation which had highlighted the former Australian skipper's epic prank on Brad Hogg during his debut tour. The incident had shaped up when Australia's team physio Erroll Alcott had handed some pills to every Australian player prior to the first game.
However, with the captain then sitting next to Brad Hogg, Steve Waugh while highlighting the importance of those pills had told the leg-spinner to dwell them at an unusual part of his body. Steve by advising Hogg had said, "You've got to put them up to your anus, mate." Further, the skipper also then confirmed that even he was about to go and do the same thing.
Now with the advice coming in from a senior player that too even from the skipper of the team, Hogg without giving it much thought went on and did the exact same thing. Much later on, by eventually realizing that those pills were the mere Vitamin C tablets that were supposed to be consumed in a usual way, the leg-spinner in the end also then shared his discomfort after enduring an obnoxious experience.
3. Dawood Ibrahim's visit to the Indian dressing room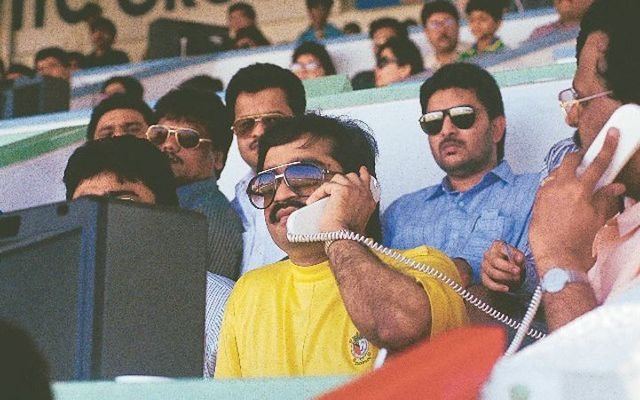 Unlike today's day and age where entering into a dressing room is not less than any felony, back in the 20th century there ain't used to be much of the restrictions when it came to hovering around the players at the dugout. Especially in places like Sharjah where match-fixing used to be a big phenomenon, even members of the underworld like Dawood Ibrahim were viewed to pay a visit at team India's dressing room.
As per the recalling done by the legendary Kapil Dev and by the great Dilip Vengsarkar, Dawood had entered into team India's dressing room during the proceedings of the famous Sharjah Cup back in 1987. The underworld gangster had demanded that if team India is able to win the competition that had also included the other three strong teams (Pak, Eng, Aus) then each of its players along with the other officials will be gifted a Toyota car individually.
However, despite hearing such flattering offers, the Indian team had not only unanimously rejected Dawood's demands but also had forcefully expelled him out by grabbing his collar and pushing him away.
4. A bullying culture and cliques inside England's dressing room (2010-12)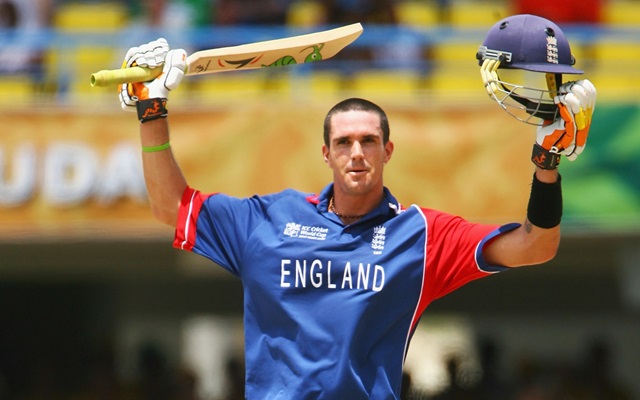 Kevin Pietersen, who perhaps had endured an atrocious time against his former players and from the ECB especially at the fag end of his career, had interestingly made some shocking revelations through his new book back in 2014. The cricketer had largely alleged that there was a culture of "bullying" within the England team and that a clique made up of Graeme Swann, Stuart Broad and Matt Prior had ruled the roost.
What Pietersen had significantly highlighted was that these bunch of above-mentioned cricketers used to mock, ridicule, and bully their own fielders and teammates especially when they made a mistake while playing. In fact, in one of the Test matches, someone like Jonathan Trott had cracked because of these lousy events. Further, Pietersen had also criticized the former wicket-keeper batsman Matt Prior as the leader of the clique eventually calling him a massive negative influence inside England's dressing room.
Now especially the development of various cliques in the England dressing room was also largely highlighted when the former England wicket-keeper batsman Craig Kieswetter had opened up about a divide in the team during his statements back in 2015.
The statement made by the former Somerset wicket-keeper batsman said that "Although he entered a united dressing room in early 2010, winning the World T20 and then the Ashes in Australia "changed people".
"It wasn't just us competing against the opposition,". "There was a sense that some of us were competing against one another. By the time we were No1 in the world, it was a very different dressing room. Success changed people. Cliques developed. There were jokes made in the dressing room if you had a South African background. When we warmed up in training, we were split into sides: South Africans v English.
"It created an unnecessary divide. A sense of them and us. It grew worse. The Test players were together so much that, when the limited-overs players turned up, it felt like you were on the outside. The Test guys hung out with each other; the limited-overs guys hung out. The spirit I experienced in those first few weeks was never there again."
5. John Wright- Virender Sehwag Tussle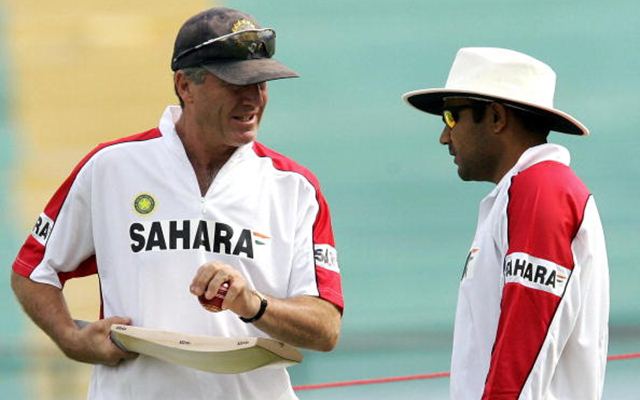 Back in the early year of the 2000s, both skipper Sourav Ganguly alongside coach John Wright had ardently backed youngsters like Virender Sehwag to soar high in international cricket. While Sehwag as a batsman always knew a singular way of scoring runs through attacking batting, often the cricketer also used to get out cheaply because of his reckless shot selection.
Hence in a very similar manner when Sehwag had thrown away his wicket in an ODI game against Sri Lanka at The Oval, the Indian coach John Wright in an angry state of mind eventually had grabbed Sehwag's collar and asked him about "What the hell's going on? How can you come back in here after playing a shot like that and unbuckle your pads as if nothing's happened."
In the end by watching John getting insanely furious and animated, immediately the senior players had to intervene and sort things out between the two.
6. Shoaib Akhtar hitting Mohammad Asif with a bat at 2007 World T20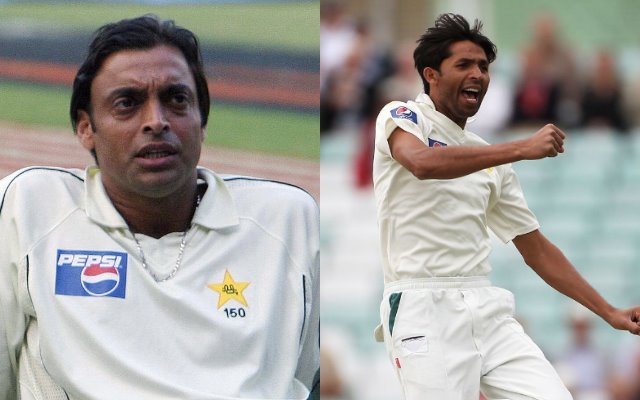 No list of dressing room secrets can get complete without featuring Pakistan cricket and even in this instance here is a controversy that had omitted the speedster, Shoaib Akhtar, from participating in the inaugural edition of the 2007 World T20.
As per Shoaib Akhtar's autobiography "Controversially Yours", the incident had shaped up because of Shahid Afridi's aggravation wherein Shoaib had swung his bat at both of them. While hitting them although Afraid had ducked himself, Mohammad Asif on the other hand was unable to get out of the way which eventually made him get hit on his thighs.
Now while the trio was initially joking around, in one of the jokes Asif had sided with Afridi that apparently had enraged Shoaib Akhtar to lose his cool. In the end, while Akhtar's book does highlight Shahid Afridi's aggravation, the all-rounder had once precisely denied regarding him aggravating anything.
7. Virat Kohli's debut prank by Yuvraj Singh and Co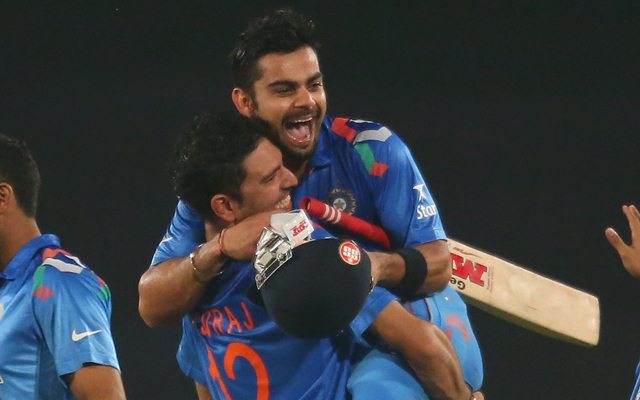 It's a no-brainer that today's run-machine Virat Kohli is a massive Sachin Tendulkar fan and has looked up to the master throughout his cricketing life. Young Virat even while instantaneously joining the dressing room during his debut series was highly elated to meet the master and that's when Yuvraj Singh and Company apparently decided to prank the newcomer.
As the master-blaster Sachin Tendulkar himself had once highlighted the incident and had said about him having no idea on why Virat was touching his feet in their first meeting, players like Yuvraj Singh, Munaf Patel, and Harbhajan Singh had actually convinced Virat that its a ritual for the newcomers to touch Tendulkar's feet and seek blessings before their debut.
While after touching the master's feet, Sachin did clarify that such things don't happen here, both young Virat and Sachin looked at the pranksters who had got brimmed with joy and laughter after watching the incident. Also years after when skipper Virat was asked to highlight the experience, here's what he said "After getting selected, the initial two days the only thing I could think about is meeting Sachin in the dressing room in any way possible. And these people got wind of it because I had told that to someone."
8. Wasim Akram's narrow escape after sledging Sir Viv Richards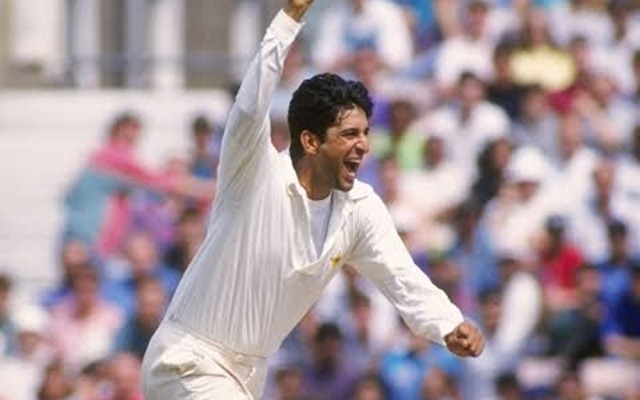 While this incident had vigorously shaped up when the great Wasim Akram was initially enjoying his infant international cricket days back in 1987, Sir Viv Richards on the other hand was already well renowned to give a piece of his mind whenever someone had direly sledged him. The great Wasim Akram who has often bowled some staggering match-winning spells especially recalls this occurrence as a lucky narrow escape for him even after unpleasantly pissing off Sir Viv.
By revisiting this incident in a chat show, Akram said that "Since I was bowling well to Viv Richards, it pumped him up to an extent that I exchanged few words with Viv which certainly didn't go well with him". Further "He would have hit me a lot in 1988. He was a muscular guy and I was very skinny. It was the last over of the match and I was bowling at a good pace. I had realized by then that I have become fast. Viv Richards realized I was a difficult bowler and thought I have a quick-arm action. I bowled a bouncer at him and his cap fell down. Someone like Viv Richards dropping his cap was a big deal,"
"There used to be no match referee back then and I went up to him and sledged in him in my broken English. He spat after staring at me and said 'don't do this man'. I understood nothing but just the man's word. I said 'ok, no worries' and went to my captain Imran Khan and told him that Richards is asking me not to abuse him, or else he'll beat me up. Imran told me not to worry and bowl him, bouncers. I bowled him a bouncer and abused him after he ducked. On the last ball of the day, I bowled an in-swinger and he was bowled. I even went up to him and gave him a good send-off, shouting things like 'go back and all'".
Eventually, after the end of the day's play when all players had gone back to their respective dressing rooms, Wasim Akram while then taking off his shoes was asked by a guy to come out, and here's what Wasim Akram faced.
"When I went out I saw Viv Richards standing without his shirt. He was sweating and having his bat in his hand, he also had his pads on. I got scared and ran back to Imran Khan. I told him that Viv Richards was waiting for me with a bat in his hand. Imran Khan told 'what should I do. It's your fight, go and handle it'. I went out and told him sorry. I told him that nothing of this sort will happen again and he said you better not, I will kill you. My street smartness worked for me then,"
9. Drunken Andrew Symonds making skipper Ponting's blood boil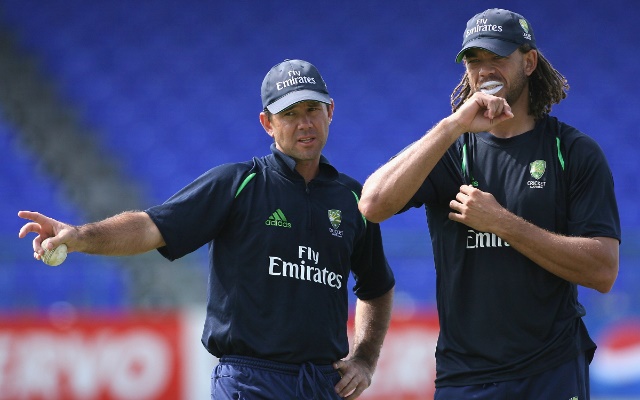 With this incident famously getting shaped just before the match when Australia had famously lost to Bangladesh in an ODI in 2005, skipper Ponting had revealed that since Andrew Symonds was so affected by the alcohol before the match day that he not only had fallen over at the training but also tried to convince the coach that he was well versed at playing in such a hazy state.
As per the skipper when Andrew Symonds had just come in and started to warm up not only he fell over at the training but also was smelling alcohol in his breath along with having puffy eyes. Just before the evening of the match-day few of the Australian players had gone out to celebrate Shane Watson's birthday but with Andrew Symonds further deciding to stay up late, the all-rounder had definitely boozed a lot more than his requirement. In fact, while coming at the breakfast with the same pair of clothes being worn last night, especially the coach of the team had already suspected Symonds in a drunken state.
However, with skipper Ponting just minutes before the toss had to ultimately drop Andrew Symonds from the playing XI while confronting him the all-rounder rather than being apologetic barely seemed to care about his omission. Hence in the end, with skipper Ricky Ponting also facing a humiliating defeat in the match against Bangladesh, all the above turn of events did fumingly made his blood boil.
10. Parthiv Patel's sledge to Steve Waugh made him bear the brunt of it in the dressing room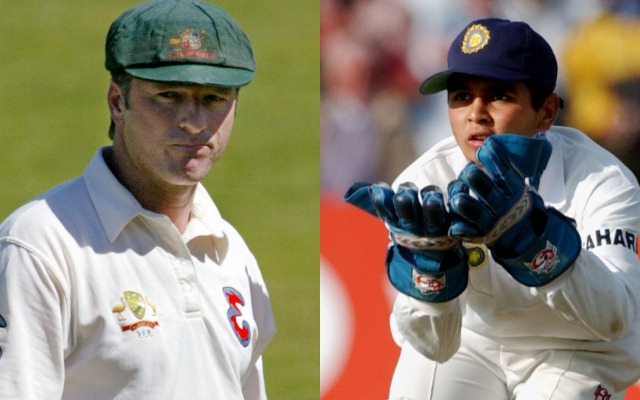 This incident had shaped up when the legendary Steve Waugh was playing his last Test at the SCG and with the Test series also being poised out of Australia's reach, the skipper eventually had to step up to culminate it as a draw. While playing his steady knock of 80, in between the 19-year old Parthiv Patel who was half of Waugh's age decided to take a jibe at the legend maybe just to distract his rhythm and get his wicket.
While Parthiv Patel from behind the stumps did say "Come on Steve, just one more of your popular slog-sweeps before you quit." Waugh turned back and replied, "look, buddy, show a bit of respect, you were in nappies when I debuted eighteen years ago."
Although after hearing Waugh's comments, Parthiv Patel barely then sledged. But as soon as the match ended, all the senior pros of the Indian team did school the wicket-keeper regarding his unwanted sledge to the legend.
Source: The source of this content is our cricket news platform Crictracker.
SportsInfo offers cricket, soccer, kabaddi, tennis, badminton, racing, basketball and other sports news, articles, videos, live coverage & live scores, player rankings & team rankings. Also, offers minute details of any match along with live commentary.