Getting an Indian team call up for any cricketer in India is a lot more difficult than debuting for another country. Because the game of bat and ball is so very popular in the sub-continent, almost everyone who instantaneously loves the sport wants to play for the Indian national team.
However, even at the professional level where there are 38 state associations in the BCCI to pick players and choose from, the overall pool of cricketers certainly get not less than any kind of a ginormous realm.
Perhaps even if someone then ascends and climbs up the entire ladder by reaching the national team's shores, the individual needs to be sharply quick on his feet to fairly come good at its earliest. Otherwise, just like many many other exceptional talents, the player might come in and slip away in a whip.
Over the years, there have many such instances where even the years of strenuous grind in domestic cricket has still not been enough for certain players to make their mark in the national team. Hence, in this list let's check out 10 such players who played just one game for India and eventually faded away.
1. Faiz Fazal
Being well-known as a solid top-order batsman for Vidarbha first-class cricket over the years, Faiz Fazal finally played an India ODI game in the year 2016 against Zimbabwe at Harare. The cricketer, while making his ODI debut, also had become the first Indian player in 16 years who was debuting in his 30s.
However, his India call-up also had come on the back of an excellent domestic season where the left-handed batsman had scored a pile of 714 first class runs at an average of 44.62. Especially his three centuries that also included a match-winning 127 against the Rest of India while chasing 480 had brought him on the selectors' radar.
Overall, while being the opener did mean that Fazal was in a long queue whose chiefs were the likes of Shikhar Dhawan and Rohit Sharma. The 35-year old still has been piling truckload of runs in domestic cricket. With Fazal also being active in first-class cricket since the year 2003, the left-handed batter has played a total of 125 games and has stacked 8404 runs at an impressive average of 41.39. Also, unfortunately, Fazal's name has never been synonymous when it comes to the IPL.
2. Vijay Rajendernath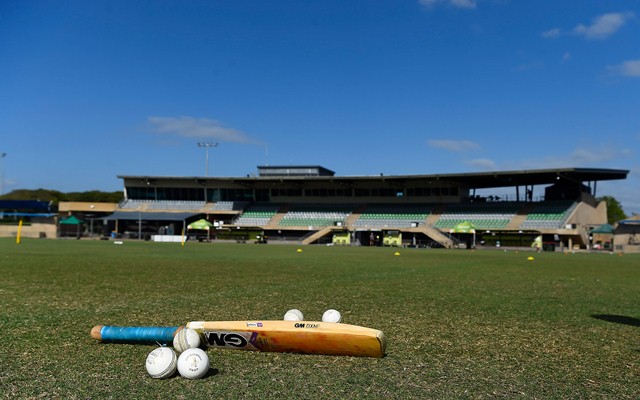 Coming from Amritsar Punjab, Vijay Rajendernath, who was a wicket-keeper batter had made his only India debut way back in the year 1952-53. The cricketer was luckily one of the four wicket-keeper batters who were tried by the Indian team against Pakistan in the 1952-53 Test series.
While playing the third Test match of the series at Bombay, Rajendernath did effect a total of four stumpings, three of which were attained in the bowling of Shubash Gupte. However, in that same game, Rajendernath didn't even get to bat. Hence, with the cricketer also never been able to play again for India, he still holds the Test record for the most stumpings in a complete career without a catch.
Further, while representing India in 1950-51, Rajendernath also had made himself feature in the three of the unofficial Tests against LEG Ames's Commonwealth side. Overall, the wicket-keeper batsman also ended up having a modest Ranji career, as an aggregate of 844 runs along with 34 catches and 23 stumpings were effected by him during his stay for the Bihar team.
3. Iqbal Siddiqui
Being well-known as a very solid all-rounder during his playing days, Iqbal Siddiqui had unfortunately played only a single Test match for India back in the year 2001. Playing against England at Mohali, the all-rounder who was known to bowl at a considerable pace along with his strong ability to move the ball both off the track and in the air had famously scalped Graeme Thorpe as his debut wicket.
Further, while in the first innings Iqbal did bat at number 10 and scored 24 runs, the cricketer was then made to open in the second innings when India merely needed 5 runs to win the Test match. Unfortunately, after that game, Siddiqui never further managed to play for India again.
Nevertheless, with Iqbal Siddiqui also being someone who had made his first-class debut way back in 1993-94 along with having the experience of playing some county games in India, it is said that the all-rounder definitely could have represented India in lot many games than in a one-off Test match. Overall, in terms of his first-class record, Iqbal Siddiqui has played a total of 90 matches and has scalped a tally of 315 wickets.
4. Mayank Markande
While Mayank Markande, by just being 23 years of age can definitely play a lot more for team India in the future, the leg-spinner as of now has only featured in a single T20I against Australia in 2019. The leg-spinner just before making his India debut was in an exceptional bowling form especially when Markande had played for Mumbai Indians in IPL 2018.
During his stay at the MI camp, the leg-spinner had played all 14 IPL games as a premier spinner and had scalped a collection of 15 wickets during the 2018 IPL season. Following his impressive IPL performances, Mayank then did a convincing job for the Punjab team in the 2018-19 season, as from his 6 games, the leggie grabbed a total of 29 wickets.
But then very soon after playing his debut T20I game for India, Markande had an unpleasant outing where he leaked 31 runs without managing to grab a single wicket. Overall, while a single T20I might not be entirely enough to judge his talent, the cricketer ever since then hasn't exhibited much of his previous match-winning performances.
5. Kenia Jayantilal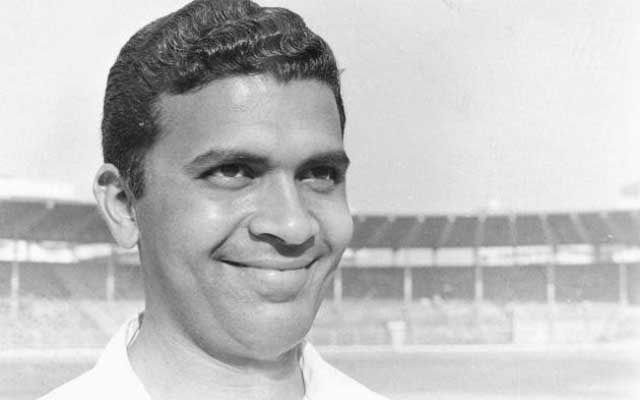 By being part of the infamous West Indies tour of 1971, where the legendary Sunil Gavaskar had astoundingly stacked a record of 774 runs in his debut series, Kenia Jayantilal was actually the reserve opening batter who played the first Test match when Gavaskar had got injured.
Especially with being someone who was well equipped with good defense along with carrying weaponry of strong pull shot, unfortunately, all that Jayantilal had managed from his debut innings was mere 5 runs in his tally. However, with Dilip Sardesai then coming in at number four and scoring a remarkable double hundred made sure that Indians never had to bat again in that Test match.
Overall while Kenia Jayantilal unluckily had only represented India once, the cricketer was well-known to be a stalwart of the Hyderabad Ranji side and has in total scored some 4687 from his 91 first-class games in his entire career.
6. Baqa Jilani
Way back into the tour of England in 1936, Baqa Jilani had made his Test debut for India by merely taking an advantage of the rift between captain Maharaja of Vizianagram and CK Nayudu. Since both the Maharaja of Vizianagram and Baqa Jilani had a dislike towards CK Nayudu, the debutant had insulted Nayudu over the breakfast table which then paved his way for the debut, especially with the skipper's support.
However, despite controversially getting selected, Baqa didn't manage to pick any wicket and had only scored a 4* and a 12 in the Oval Test match. Comprehensively, his bowling was all about delivering some leg breaks and some leg-cutters.
Perhaps, with the cricketer also eventually being classified as a quality bowler in his own rights, Baqa Jilani is also the first bowler to pick a first hat-trick in the inaugural edition of the Ranji Trophy in the year 1934-35.
7. Pankaj Dharmani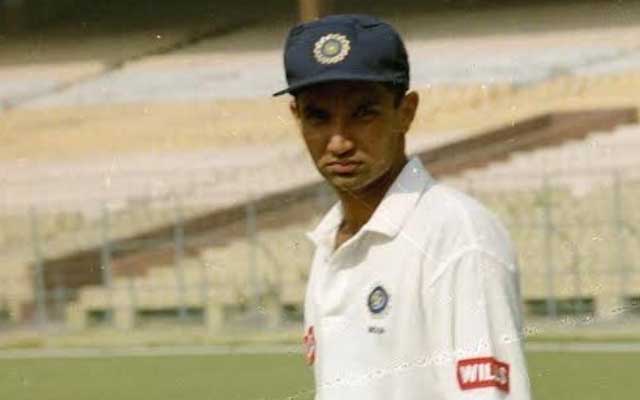 From the early to mid-1990s, Pankaj Dharmani had emerged himself as a heavy scorer in the Punjab domestic team that also then brought his India call-up in the Titan Cup of 1996. In the tri-series tournament which also included Australia and South Africa, Dharmani did make his only appearance against the South Africans at Jaipur.
While chasing a hefty target of 250 runs, the wicket-keeper batter just managed to score 8 runs eventually failing to make a big mark. However, with the team also grappling to secure a proper wicket-keeper batsman who could heavily bat, someone like a Dharmani could have been given a lot more opportunities.
Overall, while the selectors did ignore him after his debut, the cricketer in the 1999-2000 first-class season produced a truckload of 1194 runs from his 13 games. Perhaps at the very fag end of his overall cricketing career, Pankaj Dharmani was also part of the KXIP team in the inaugural edition of the IPL.
8. Sreenath Aravind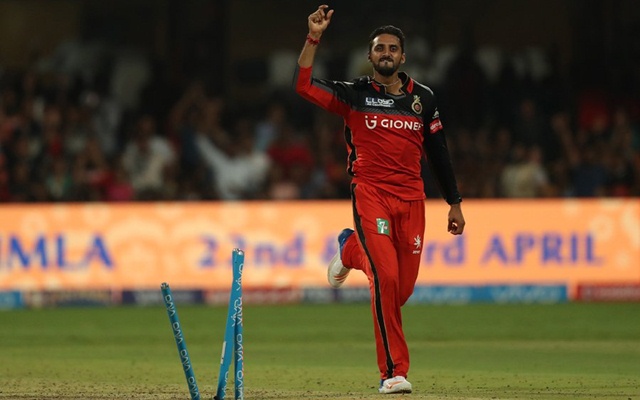 By aiding his home side Karnataka to become a powerhouse in the Indian domestic circuit, the pacer Sreenath Aravind in between also then made his India debut in a home T20I against South Africa in 2015. However, his infusion into the Indian team already had happened four years ago when he was picked for a home ODI series against England in 2011 which unfortunately he missed because of an injury.
Perhaps to earn a national call-up in 2011, Arvind actually had a thunderous debut IPL where the pacer had picked a total of 21 wickets in 13 games. Now specifically with regards to his T20I debut, Arvind had an unpleasant outing where the South African batters smashed him for a total of 44 runs in his 3.4 overs.
Overall, after that instance, the left-arm pacer did continue to play for Karnataka across all formats until the year 2018 when he finally hung his boots. The pacer especially known for his canny variations certainly ended up picking a total of 103 wickets from his total 84 T20 games at a reasonable economy of under 8.
9. MJ Gopalan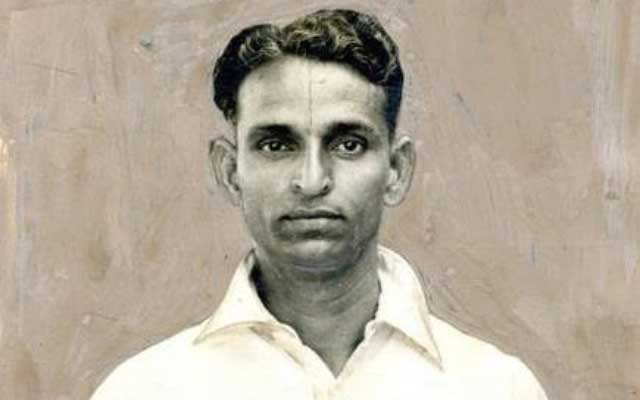 A very popular name back in the 1930s days of Madras cricket, MJ Gopalan made his India debut when England was touring India in 1933-34. By playing the second Kolkata Test match, the cricketer with his right-arm medium-pace bowling barely could scalp anything, as England in their first innings stacked up a total of over 400. Overall, while the Test match ended in a draw despite India facing a follow-on, MJ Gopalan, from his contribution of 19 overs, had in the end picked up a mere crucial wicket.
However, later on, while Gopalan again got selected for the tour of 1936 to England, the cricketer was initially in a big dilemma whether to join the cricket team for the tour or to represent India at the Berlin Olympics for hockey. Hence, with cricket taking over the precedence, neither Gopalan received any further opportunity to play for India again in the fractious England tour nor he was further selected for the home Test matches in the future.
Overall, with the cricketer also being known to bowl the first delivery of the Ranji Trophy in November 1934, Gopalan was a hulking figure in the south zone cricket who later also became a Test selector in the late 1950s. Also, the famous Gopalan Trophy for the matches between Tamil Nadu and Sri Lanka is apparently named after him.
10. Sudangsu Abinash Banerjee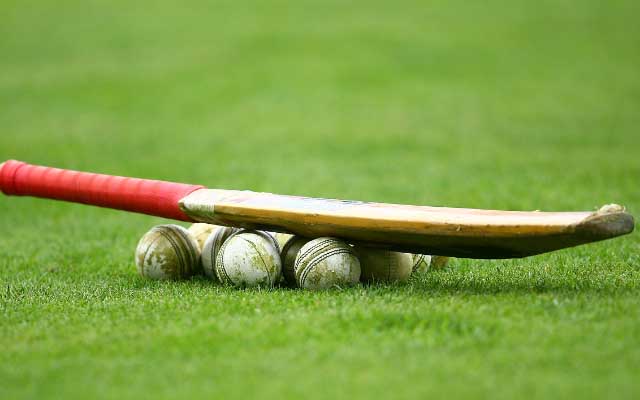 Well, there have been a total of three so called 'S Banerjee' named cricketers who have coincidently just played a single Test match for India and had faded away. But precisely when it comes to Sudangsu Banerjee, despite having an upstanding debut, the pacer unluckily never ever played for India again.
In terms of making his debut, Banerjee was selected to play in his hometown Kolkata against West Indies in December 1948. As a vigorous right-arm pacer, Banerjee did pick a total of five wickets in the game, especially with four being scalped in the first innings for 120 runs and the other one for 61 runs in the second innings. Besides this, a couple of catches were also held by the pacer.
But regardless of his overall impressive contributions in the third drawn Test, Banerjee slipped away and even after going through a hard grind for few more years in first-class cricket, the next call-up never actually came.
Source: The source of this content is our cricket news platform Crictracker.
SportsInfo offers cricket, soccer, kabaddi, tennis, badminton, racing, basketball and other sports news, articles, videos, live coverage & live scores, player rankings & team rankings. Also, offers minute details of any match along with live commentary.