The feeling of lifting a World Cup is perhaps the most ultimate or the quintessential dream of every cricketer. It is an elusive opportunity to become a part of historic phenomena whose existence will be acknowledged as long as the game itself lives. Overall, it is an aristocratic privilege to be a part of, if one has tasted a World Cup glory.
Speaking about the journey of conquering a World Cup glory then time and again the game has made us realize that not only it can either make or break an individual's career but it can also make nation come together. So one thing which has clearly emerged out from its history of 12 editions is that despite being the player of its highest pedigree, one can fall short when it comes to tasting a World Cup glory.
Here's a list of 10 legendary cricketers who never won a World Cup:
1. Graeme Smith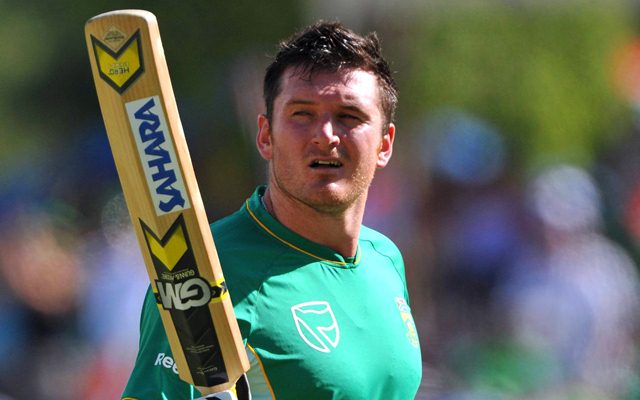 If one has to name the greatest all-time captains of this century then arguably he might not miss Graeme Smith's name. The left-handed opener had made his ODI debut in 2002 against Australia and also was part of South Africa's 2003 World Cup squad. Later on, Smith was handed the reigns of South African cricket at the time when he was just 22 and captained the side in the next two World Cups.
The closest when Smith came towards a potential World Cup glory was in the 2007 edition, where his team got completely outplayed by Ricky Ponting's Australia as they were bowled out just under the score of 150 in the semi-final. However, Smith had started his World Cup campaign with a bang by scoring 4 successive 50s, a feat never before achieved by a captain.
In 2011 World Cup edition, Smith did lead his team till quarter-finals but again were knocked out from the tournament against New Zealand while awfully chasing the target of 222.
2. Brendon McCullum
There's no doubt that the brand of cricket which the modern-day teams like England play today is something which the likes of Brendon McCullum had initiated back in his playing days. If one has to describe McCullum's batting in a nutshell then the word 'thrill' might be the right fit. By making his debut back in 2002, McCullum has featured in aggregate of 4 World Cups (2003, 2007, 2011, 2015).
The 2007 and 2011 World Cup editions were nothing but the same story for New Zealand as on both the occasions, after reaching the semi-finals they were beaten by the Sri Lankans. However, in later part of the 2000s when T20 cricket had just started taking its baby steps, the likes of McCullum and Chris Gayle can be regarded as its greatest envoys.
McCullum's best was unveiled when he transitioned as a full-time opener and when his captaincy stint began, he took New Zealand to its first World Cup final in 2015 but had to face misery from the Australians.
3. Sourav Ganguly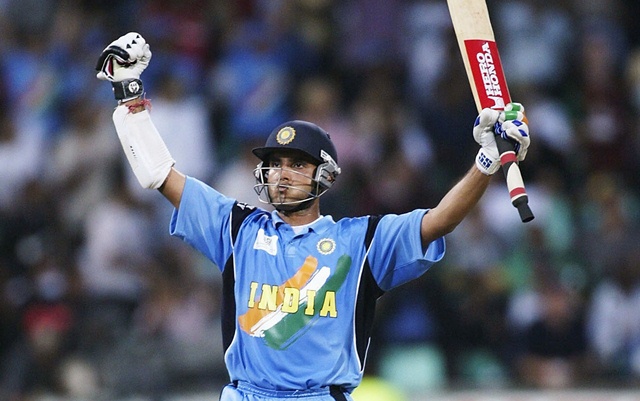 If one has to write a book about the golden days of Indian cricket then 'The Chapter of Ruthlessness' will only commence from the name 'Sourav Ganguly'. He was no doubt known as one of the top limited-overs batsman in his time and had featured in three World Cup editions (1999, 2003, 2007).
India's 2003 World Cup campaign is something which every 90s kid is aware of especially because of the way India had beaten the likes of Pakistan, England and New Zealand. Watching the likes of Tendulkar, Dravid and Ganguly at their peak was an added delight on top. However, the final loss against Australia is an ingrained heartbreak for many Indian fans which was sadly the only time when Ganguly came closest for tasting a potential World Cup glory.
Ganguly's record in those three World Cup editions is a remarkable feat as he has scored 1,066 runs in 22 matches by having an average of close to 56.
4. Brain Lara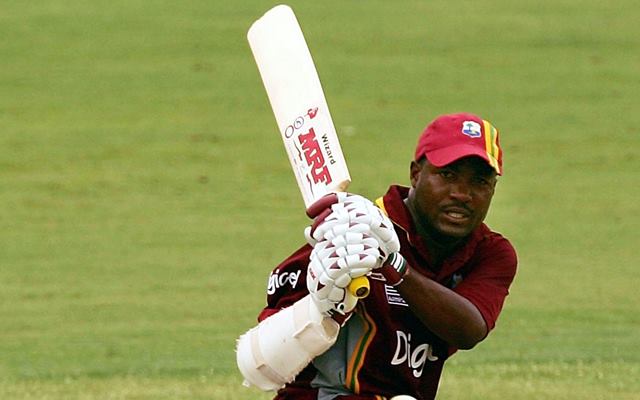 Brain Lara's name in this list is a no brainer especially considering the amount of cricket he played in his international career. The kind of stroke play which Lara has possessed over the years has always awestruck millions who have watched him bat.
Speaking about his World Cup stint, Lara was in total part of 5 World Cup editions (1992, 1996, 1999, 2003, 2007) and the closest his team travelled was in 1996 when West Indies lost to Australia in the semi-final by a margin of 5 runs. By looking into his overall career, more importantly, one can clearly associate that Lara had played in an era where West Indies cricket was under constant downfall.
However, he still maintained a healthy ODI record amassing more than 10,000 runs with an average around 40 along with 19 centuries.
5. Jacques Kallis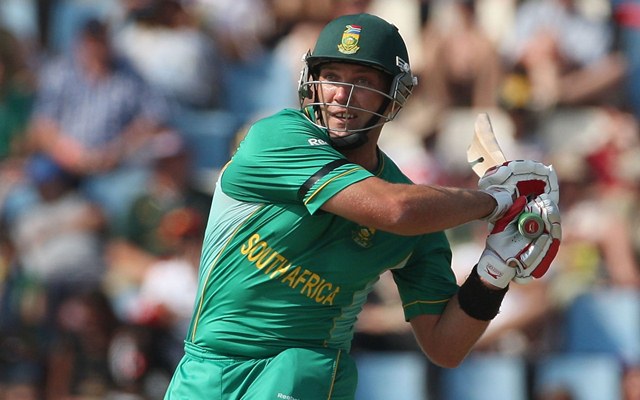 Here's another legendary cricketer who couldn't become a World Cup winner despite doing everything a cricketer can do in his career. We all now that Jacques Kallis is a name which often gets featured when one tries to make its all-time cricket XI. Whoever has watched cricket in the decade of 2000s have always been in awe especially how Kallis had consistently scored runs at that time.
Kallis has been part of 5 World Cup editions where there were a couple of occasions in 1999 and 2007 edition where South Africa had reached semi-finals but was deprived of reaching a World Cup final all thanks to Waugh and Ponting's Australia.
However, his overall career tells a different picture as Kallis has scored more than 10,000 runs in both ODIs and Tests along with 292 and 273 wickets under his bank. Kallis has also scored more than 40 centuries in Test cricket which is second-most by an International batsman.
6. Rahul Dravid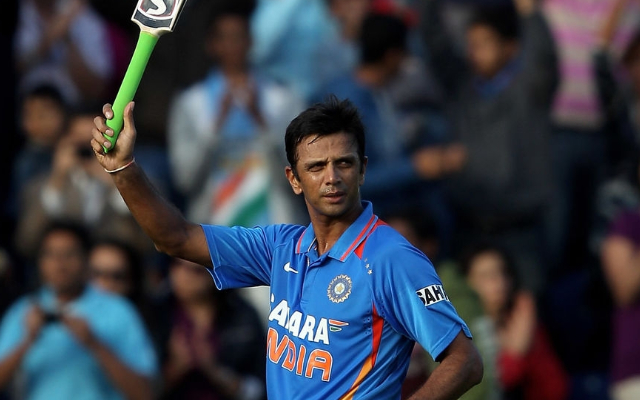 If cricket itself had to pick its most discipline student then there are very less chances of Rahul Dravid's name not coming at the top. A cricketer whose batting technique is a coaching manual in itself has scored runs all around the world across conditions. Unfortunately, Dravid, much like his teammate Sourav Ganguly, couldn't get his hands on a World Cup trophy.
Rahul Dravid, again like Ganguly, was part of three World Cup editions playing from 1999 to 2007. He was an integral part of India's batting order in 2003 World Cup acting as a wall or a bridge in between the top order which had the likes of Sachin, Sehwag and Sourav followed by a fragile lower-order which comprised of young guns like Yuvraj and Kaif.
However, he along with Sachin and Ganguly holds the record for playing more than 100 and 300 plus ODI and Test matches for India. He also finds himself in another list of legends who have scored more than 10,000 runs in both the formats.
7. AB de Villiers
If one has to come up with one of the biggest tragic tales then it cannot be much worse than having AB de Villiers without a World Cup medal. A batsman who probably has every gear in his batting to combat any kind of scoring challenges hasn't been able to touch any of the ICC or marquee tournament trophies.
De Villiers has featured in three World Cup editions and the closest he had reached was in the semi-final stage of 2007 and 2015 editions. South Africa were called as one of the favourites to lift the 2015 World Cup but had to face agony in the infamous semi-final against Brendon McCullum's New Zealand. The semi-final loss did give a mental set back to South African legend.
However, De Villiers has an impressive World Cup record where he has played 22 matches and has a mammoth average of 63.
8. Shaun Pollock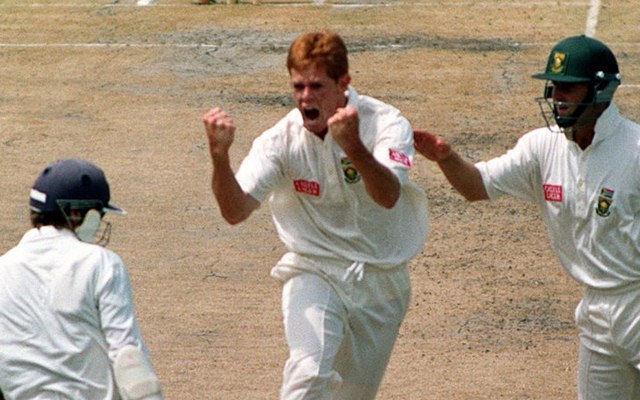 Here we are with yet another South African legend featuring in this list. Speaking about Shaun Pollock and his family then, the craft of playing cricket, whether it was Shaun's dad Peter Pollock leading the South African attack in the 1960s, or his uncle Graeme who's batting commanded a different level of admiration have shown that playing at the highest level has always been natural to them.
Shaun Pollock had made his ODI debut in January and was immediately part of the World Cup squad in 1996. He has represented South Africa in a total of four World Cups where the closest he came was in the semi-final of 1999 and 2007 which again pretty much says a similar story of every South African who played in that era.
However, Pollock played more than 300 ODIs and has 393 wickets under his belt. He is arguably known as one of the best medium pacers of his time.
9. Anil Kumble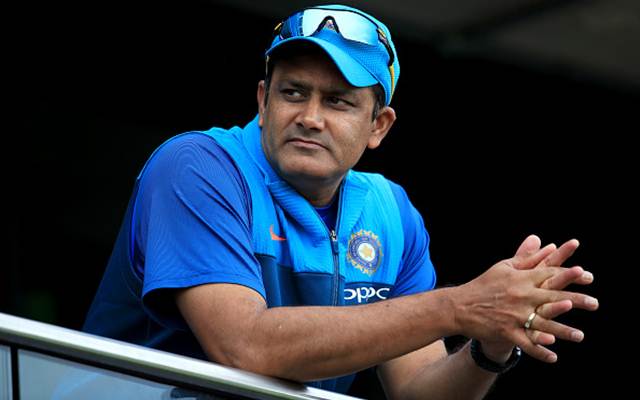 Anil Kumble was always been the man who rescued India whenever the team's bowling was in crisss and was India's biggest match-winner over his prolonged career. Kumble, despite making his ODI debut back in 1990, wasn't part of the 1992 World Cup squad.
The closest when the legendary spinner came to winning a World Cup was on two occasions one in 1996 when India faced a humiliating defeat from the hands of Sri Lankans and the other time when he was left out of the 2003 World Cup final. Kumble has overall represented India in four World Cups (1996, 1999, 2003, 2007).
Speaking about his match performances in World Cups, in a total of 18 matches played Kumble grabbed 31 wickets with an average of 22.83.
10. Waqar Younis
Despite the duo of Wasim-Waqar known to the world from the late 1980s and in 1992, Pakistan lifting its first World Cup glory, Waqar Younis, because of his back injury, couldn't become a part of the winning squad. Since then, Waqar Younis was only able to represent Pakistan in three ODI World Cups.
In 1999, when Pakistan had a robust World Cup campaign, Waqar was played only a single game. However, later on in 2003 edition, the legendary pacer did captain Pakistan but failed to take his team even in super six stages.
All in all, Waqar Younis had a vigorous ODI career where he played 262 matches and took more than 400 wickets for Pakistan but could never win the elusive trophy.
Source: The source of this content is our cricket news platform Crictracker.
SportsInfo offers cricket, soccer, kabaddi, tennis, badminton, racing, basketball and other sports news, articles, videos, live coverage & live scores, player rankings & team rankings. Also, offers minute details of any match along with live commentary.