Cricket, the gentleman's game, has seen lots of illustrious careers taking form in front of its eyes. The cricketing careers have been a motivation to many budding youngsters, who dreamt about representing their nation in the future. These professional careers always have a story of hard work, practice, and sacrifices they made to share with the youngsters.
Among these cricketers, there are those who have not only inspired the cricketing fraternity, but also the entire world through the battles they have fought in their life to defy all the odds and represented their nation, making the whole nation proud. Let's have a look at 10 cricketers who beat the odds to play professional cricket.
Here are 10 prominent cricketers who beat the odds to play professional cricket:
1. Bhagwat Subramanya Chandrasekhar (India)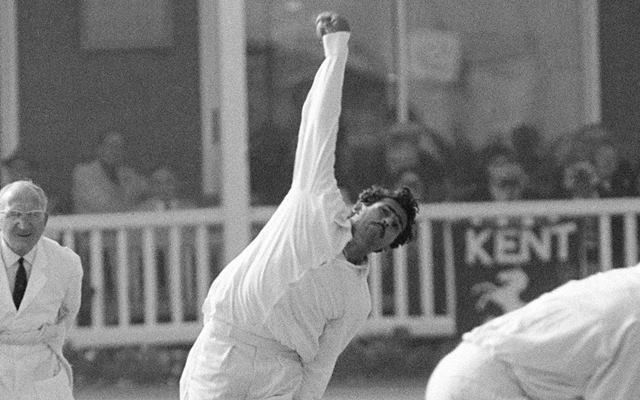 Chandrasekhar was a former Indian cricketer who played as a leg spinner during 1964–76. He played 58 Test matches and took 242 wickets for India. But to reach these heights he had to overcome the biggest hurdle in the form of a polio attack.
His right arm, also his bowling arm was withered due to a polio attack during his childhood. After the hard-fought battle and medication, he recovered and moved to Bangalore, and started practicing as a leg spinner. Later in 1964, he made his debut for team India, and the rest is history.
He was awarded the player of the year by Indian Cricket the same year and was later named Wisden Cricketer of the year in 1972. In 2002, he won the Wisden award for "Best bowling performance of the century" for India, for his six wickets for 38 runs against England at the Oval in 1971.
2. Tony Greig (England)
Much renowned for his commentary skills, Tony Greig played for England during 1972-77 and also has captained the side. But, throughout his career, he had to fight against epilepsy. At the age of 14, he had his first epileptic fit.
He continued his fight against it and represented his nation in 58 Tests and scored 3599 runs and took 141 wickets. Making these achievements all the way while encountering the epileptic disorder makes his achievements much greater and valuable.
He revealed his medical condition once he retired from the international stage and later he began his career as a commentator. Tony Greig was regarded as one of the best commentators in the history of cricket.
3. Martin Guptil (New Zealand)
This is very less known among people that the New Zealand international Martin Guptill had a forklift accident when he was 13 and lost three toes of his left foot. This might not be considered as a very serious injury or fall, but to accomplish a successful career in the International platform, with just two toes on one leg, is something to admire.
Martin Guptil, considered as one of the most explosive openers to have ever played for New Zealand in limited-overs, has represented the national side in all three formats of the game. He has the ability to change the game upside down with his heroics.
He holds the record of the first New Zealander to score a double century in an ODI inning and holds the current record for the highest individual score in Cricket World Cup matches. All of this with just two toes on his left foot.
4. Matthew Wade (Australia)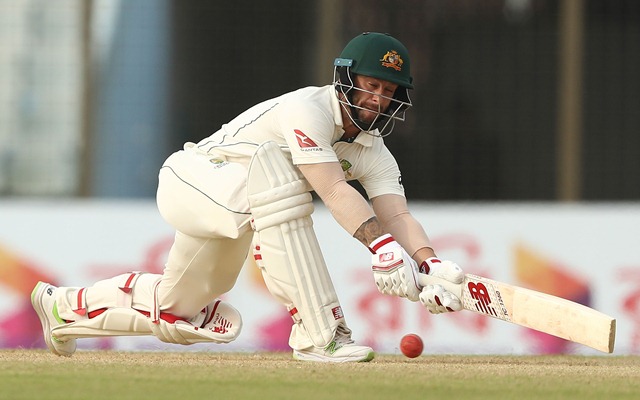 Matthew Wade, well known for his impressive batting style and keeping behind the stumps was not only successful in building a cricketing career within Team Australia but was also a winner in life when he beat cancer.
He was diagnosed with testicular cancer at an age of 16 and had to undergo multiple chemo sessions. He finally broke through it and continued pursuing the dream to represent his nation and beat the odds to live his dream.
He made his debut against India and was awarded the player of the match in his debut innings. And since then, he has been playing for the Australian team in all formats of the game.
5. Mohammad Yousuf (Pakistan)
Cricket is not the cheapest game that someone could think about playing. But that doesn't mean to stop you from achieving greatness. Hailing from a poor background, Yousuf was set to work as a tailor during his childhood. His life-changing moment came when a local club was short of players and picked him to just fill the numbers, where he made a century.
He then made his debut for the Pakistan national side in 1998 and went on to build a legendary career for Pakistan in both Tests and ODIs. 2006 is considered to be the golden year for Yousuf when he scored 1788 runs at an average of about 100 in a single calendar year.
His transformation from a poor tailoring boy to one of the legends of Pakistan cricket is truly an inspiration to anyone who believes that being poor can never hold them back.
6. T Natarajan (India)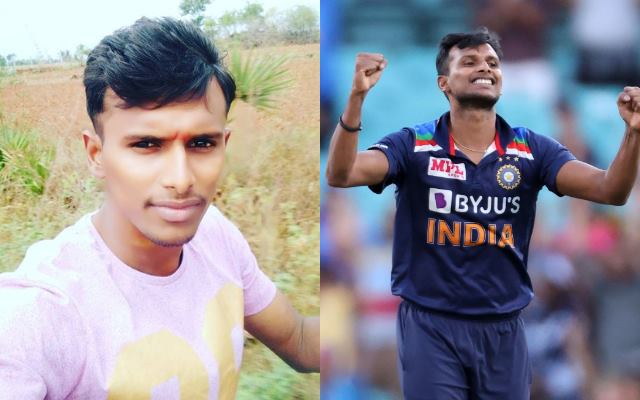 Another fairy-tale story of a boy from the poor to become a part of the million-dollar club. His father was working as a porter and mother running a tea stall, Natarajan was the eldest of 5 siblings. He found cricket as the savior for his family's financial crisis.
Just like any Indian kid, Natarajan got into tennis ball cricket and then got a call into competitive cricket. His fortunes changed when he first played in Tamil Nadu Premier League. His impressive performances got the attention of the best talent scouts in IPL and finally, he was bought by KXIP in 2017 for 3 crores.
After a remarkable performance for his franchise SRH in 2020 IPL, Natarajan got his first call into the national side to tour Australia. His story is also a real-life inspiration for all youngsters.
7. Pat Cummins (Australia)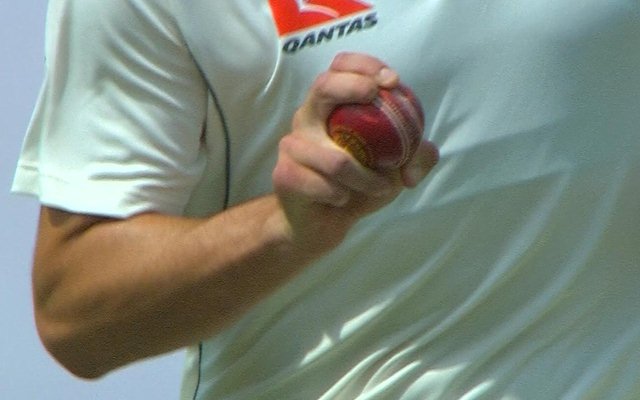 Pat Cummins is the best representative of the Aussie spirit of never give up. For any bowler, the basic practice is about gripping the ball with his fingers and delivering at the right line and length. The Aussie pacer lost a part of his right arm middle finger at a small age.
This could really have held back anyone from becoming a fast bowler. But Pat never gave up and thrived forward and his hard work eventually paid off when he represented his nation at a very young age of 18. He then faced a lot of setbacks in the form of injuries in his life.
But he was never looking to give up. The pacer now sits on top of the table for ICC's best bowlers and was also awarded the Wisden Cricketer of the year in 2020. He's one of the bowlers to watch out for in all three formats at the moment.
8. Jesse Ryder (New Zealand)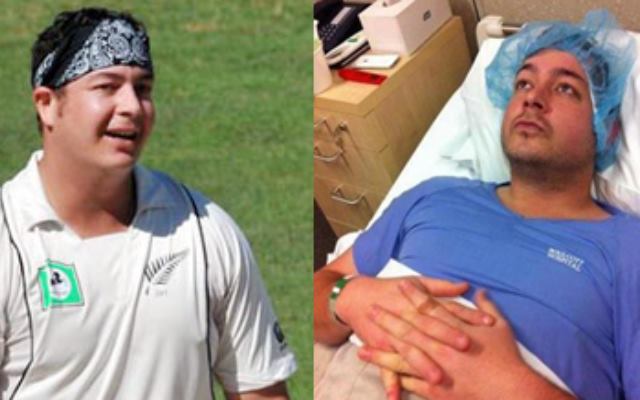 The New Zealander made a huge impact by announcing his arrival on the international stage. Apart from his on-field exploits, he had a terrible life off the field. The life-changing moment came for Jesse Ryder in 2013, when he was attacked outside a bar in Christchurch.
Ryder had serious injuries and had to undergo multiple surgeries too. He was left in coma stage for almost 56 hours and finally, he was lucky enough to get back to life. More trouble followed him later when he was banned for six months for the consumption of a banned substance.
Ryder finally got a breakthrough into international cricket once again in the West Indies series in 2013-14. He came back with a bang by hitting 104 in just 51 balls in the 3rd ODI; his century in 46 balls being the sixth fastest ton in ODI cricket.
9. Nicholas Pooran (West Indies)
The young West Indian sensation Nicholas Pooran is well known for his skills and power-hitting abilities. His ODI ton in the World Cup against Sri Lanka caught the attention of all the cricketing fraternity. It wasn't the ton that caught attention, but the backstory.
In 2015, when he was 19, Nicholas Pooran met with an accident back at his home in Trinidad, while returning after a practice session. Both his legs were fractured and was bedridden. It took him about 7 months to walk unassisted and 18 months to be back on a cricket pitch.
It was his persistent thrive to live his dream, which motivated Pooran to make an iconic comeback to his cricket life and to perform at the International level. After a remarkable ICC World Cup campaign, he also had an excellent IPL performance in the 2020 edition to follow.
10. Yuvraj Singh (India)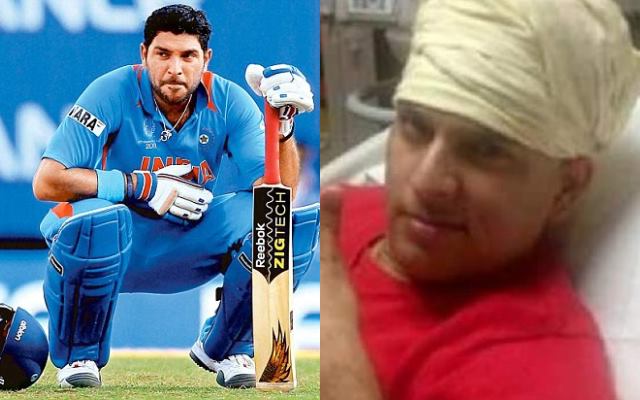 When Yuvraj Singh declared his medical condition, it was probably the most heartbreaking moment and one of the most followed news by the cricketing world in history. Considered as a legend in Indian limited-overs cricket history or even in world cricket, the multiple-time world champion was diagnosed with a cancerous tumor in his left lung and underwent chemotherapy treatment, soon after his World Cup triumph.
His story becomes more inspirational to anyone when we come to know that even though he knew something was wrong with his physical condition, he continued playing for India throughout the World Cup campaign and emerged as the player of the tournament also crowning India as World Champions.
Soon after his recovery, he was back into competitive cricket and on the International platform. Even though he couldn't flourish as before and announced his retirement in 2019 from cricket, Yuvraj Singh is still a hero and a motivation for Indian Cricket.
~Written by Akhil Krishnakumar
Source: The source of this content is our cricket news platform Crictracker.
SportsInfo offers cricket, soccer, kabaddi, tennis, badminton, racing, basketball and other sports news, articles, videos, live coverage & live scores, player rankings & team rankings. Also, offers minute details of any match along with live commentary.