It is indeed bewildering as to how fast momentum can change in sport. Just a month ago, the Indian side had scaled unimaginable peaks, and won a Test series in Australia, with each and every player who took the field contributing to the series win. The Indian side was hailed for its historic feat, and the players even got a grand welcome when all of them returned from the land of the kangaroos.
And now, 3 weeks later, the side has experienced a serious low. The Indian team was inflicted a crushing 227 run defeat on home soil in the first Test at Chennai, as Joe Root and his men outclassed the hosts in every department of the game. Also, the last time India lost a Test match (before the loss against England) at home was way back in the year 2017. And now, if India has to come back and record a win in the second Test in just 4 days' time, they will have to pull up their socks. And certainly, a loss of this magnitude needs some introspection and some changes.
3 changes India should make to win the second Test against England
3. Kuldeep Yadav for Shahbaz Nadeem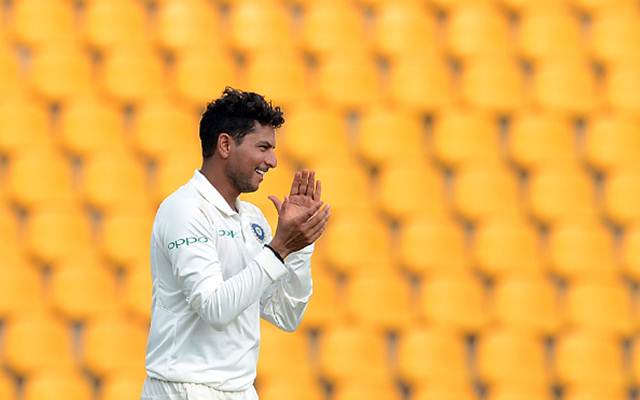 Yes, he was playing just his second Test for his country. Yes, there would have been some nerves when he got the ball in hand. But then, Shahbaz Nadeem put up a disappointing performance with the red cherry in hand in the first rubber at Chennai.
The left arm spinner bowled 59 overs in the match, gave away 233 runs and picked up 4 wickets. In comparison, the other left arm spinner who played this game, Jack Leach proved to be way more effective than the Indian spinner. Leach bowled a total of 50 overs in the match, gave away 181 runs but more crucially, picked up 6 wickets. In fact, it was Leach who prized out Rohit Sharma and the patient Cheteshwar Pujara in India's second innings, as the Indian batting line up crumbled under pressure.
And, Kuldeep Yadav has been waiting in the wings for a long time now, and definitely deserves to get a look in. To be fair to him, Kuldeep has done nothing wrong to not warrant a place in the side. In fact, in the last Test he played, he picked up a five-wicket haul for his country. Surely, Kuldeep should replace Nadeem in the side for the second Test.
2.Mayank Agarwal for Rohit Sharma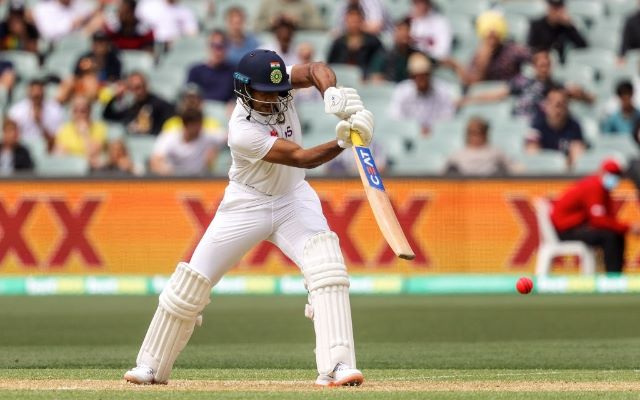 Rohit Sharma endured a very disappointing outing in the first Test at Chennai. In both the innings put together, Sharma could muster only 18 runs. In fact, in his last 8 innings in Test cricket, Sharma has endured a very disappointing run. In his last 8 innings, the 'Hitman' has been dismissed for a score of below 30 on 6 occasions, and has not even scored in double digits in 3 out of his last 8 innings.
Mayank Agarwal can replace Rohit Sharma for the second Test. And, for all those people who give Rohit's gargantuan home average as a reason for him to carry on, let us do some basic maths. In 22 innings at home, Rohit has scored 6 hundreds and averages 79.00. While those numbers are good, Mayank Agarwal's numbers in home Tests are even better.
In 6 innings at home, he has already scored 3 centuries, and 2 of them have even been double hundreds. Agarwal also averages 99.50 on home soil. If Agarwal can replicate his stupendous record at home in the second Test against England, Virat Kohli and his men would be well served.
1.KL Rahul for Ajinkya Rahane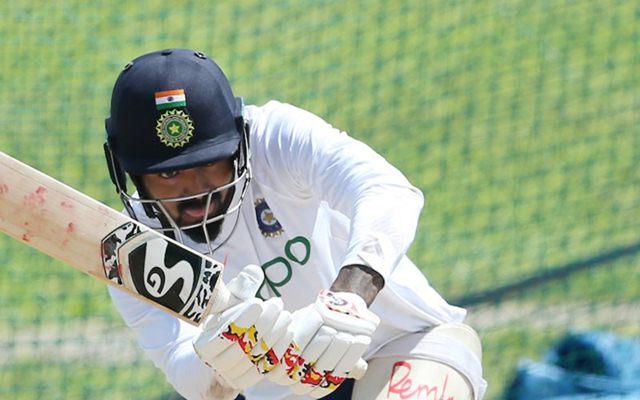 Does it sound harsh that a man who scored a hundred in Melbourne just a couple of months ago in a winning cause should be left out of the Test side? Yes, Ajinkya Rahane scored a century in such an important situation for his country. But, apart from that one single ton, Rahane has endured a highly disappointing run in his last 14 Test innings.
In fact, in his last 14 innings in Tests, Rahane's highest score (apart from the hundred at Melbourne) is 46. He has been out for a score of less than 10 six times in his last 14 innings. And, it would serve the Indian side well if KL Rahul can take Rahane's place in the middle order.
Let us again crunch some numbers. Rahane averages just 37.35 at home, as against KL Rahul who averages 44.25. Also, Rahul has 9 fifty plus scores in the 22 innings that he has played at home which means that he scores in excess of 50 in every 2.44 innings at home in Tests.
On the other hand, Rahane has 11 fifty plus scores in 44 innings at home in the whites, which means that he records a fifty plus score at home once every 4 innings. So, the inclusion of KL Rahul into the side for the next Test in place of Rahane would be ideal for the Indian side.
Note: All the stats have been taken from Howstat cricket and Cricinfo and have been updated as on February 9th 2021
Source: The source of this content is our cricket news platform Crictracker.
SportsInfo offers cricket, soccer, kabaddi, tennis, badminton, racing, basketball and other sports news, articles, videos, live coverage & live scores, player rankings & team rankings. Also, offers minute details of any match along with live commentary.