The IPL auction is a very important event in the context of the game. It is the time when teams tire their brains with strategies and combinations. The matches are played and won on the field but the preparations start way back from the time of the auction. The thrill, the excitement of who's going to play for their favourite team really keeps everyone on their toes.
The dates for the next IPL auction have not been announced yet but it is speculated that a mini-auction would be conducted somewhere around the second week of February. Teams have been given a space till 21st January to decide which players they'd retain and whom they'd let go.
As the next season approaches, teams would be brainstorming their perfect combinations, what new players can they acquire, what players they can let go in order to get the balance they need.
Here, we have listed 3 players from each IPL franchise, that could be released by their respective teams:
1. Kolkata Knight Riders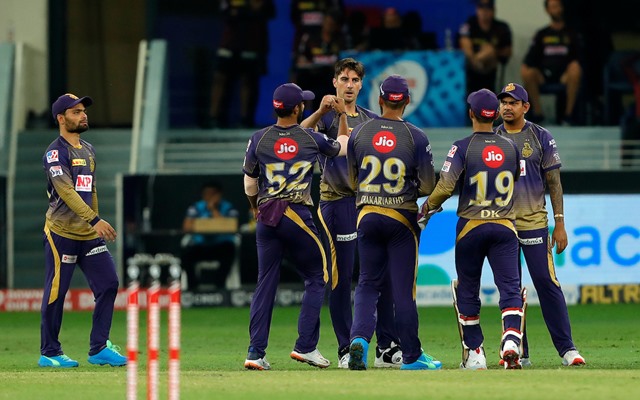 Kolkata Knight Riders had a pretty mixed season, finishing at the 5th spot with 7 wins in 14 games, losing to SRH and RCB in the race for playoffs in terms of net run rate. Having a change of leadership mid-season, KKR still managed to put up a pretty decent performance this year. Three players that KKR could release before this year's auction are Chris Green, Siddhesh Lad and Manimaran Siddharth.
Chris Green was roped in as an off-spinner who could bat, so probably the management thought of him as a back-up for Sunil Narine. Green just played a single game this year, in which he bowled 17 deliveries and gave away 24 runs, without getting a wicket. He didn't get a chance to bat and was dropped from the playing 11 after that game.
KKR already have Sunil Narine as a spin-bowling all-rounder who's very experienced and has been a huge impact player for the team. Chris Green just does not fit well in the team balance for KKR. Releasing him, KKR could go for someone like Ben Cutting or Daniel Sams if they're available at this year's auction.
Siddhesh Lad was bought for Rs 20 Lakhs by KKR after a decent domestic season, but the right-handed batsman didn't get to play a single game this year and warmed the bench for the franchise. It was him or Rahul Tripathi and KKR played their bluff on Tripathi who played up to the management's expectations. With Tripathi's spot almost fixed in the playing 11, it wouldn't be a big issue for KKR to let go of Siddhesh Lad.
Another player who didn't get the chance to play a single game for KKR this year was the slow left-arm bowler Manimaran Siddharth. The youngster from Tamil Nadu was roped in as a spin back up after his brilliant performance in the Syed Mushtaq Ali T20 Trophy.
The choice again for KKR was him or Varun Chakravarthy and the team management went with Varun, who with his gritty bowling impressed everyone around. KKR have a number of good spinners in the likes of Sunil Narine, Kuldeep Yadav and Varun Chakravarthy. Thus, they can choose to let go of Siddharth for some fast-bowling options.
2. Chennai Super Kings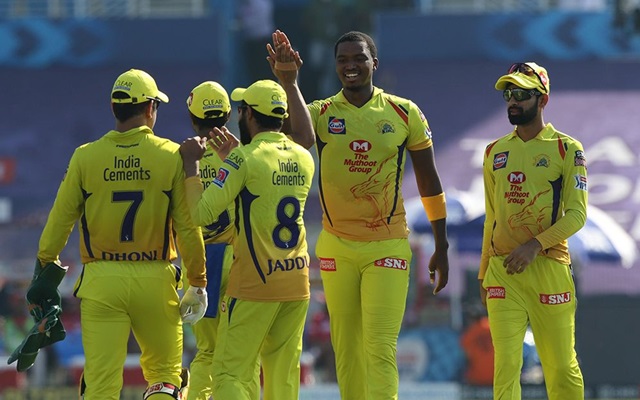 2020 was probably the worst season ever for the Chennai Super Kings as the team failed to qualify for the playoffs first time ever in the history of the league. The team was out on balance and many claimed that it lacked a young flair. A lot of changes could be seen in the CSK roster before the next season starts. It is expected that they will release Murali Vijay, Kedar Jadhav and Lungi Ngidi before the start of the next season.
There was a time when Murali Vijay was the prime opener for the Chennai Super Kings, but the opener has failed to make an impact in the last few years. Chennai bought him in the 2018 season for Rs. 2 Crores but in the last 3 years, the right-handed batsman has just played 6 games and scored 108 runs. Chennai have 4 opening options in the likes of Sam Curran, Faf du Plessis, Shane Watson and Ambati Rayudu and thus the utility of Murali Vijay is quite futile. Releasing him, Chennai can go for a good subtle middle-order batsman who can finish the games for Chennai.
Kedar Jadhav was another big disappointment this year. T20 is supposed to be a fast-paced game but the concept seemed a bit difficult to Jadhav. In the 8 games he played this season, Jadhav managed to score just 62 runs at a mere strike rate of 93.93. Not only that, his 2019 season was pretty average too where his strike rate was just a touch above 95.
There were multiple occasions where his bovine innings literally threw the games that Chennai could've easily won. Jadhav received a lot of criticism from legends and cricket pundits like Sunil Gavaskar, Deep Dasgupta and Aakash Chopra. With constant poor performances and a bovine strike rate, Jadhav's departure from the team in yellow is almost certain.
CSK have always had the habit of having an Indian bowling unit, with usually just one foreign bowler. That's because of the stability that Dwayne Bravo brings to the team. The team gave Lungi Ngidi chances in 4 games, and he sort of gave a mixed performance. He did manage to pick up 9 wickets in those 4 games, but his economy alone was the cause of CSK's defeat in many games.
The right-arm pacer gave away 167 runs at an economy rate of 10.43 runs per over. CSK already have Josh Hazlewood who is capable of winning the games single-handedly for his team and with such a high economy rate, there are very high chances that the team management will let go of the South African pacer.
3. Kings XI Punjab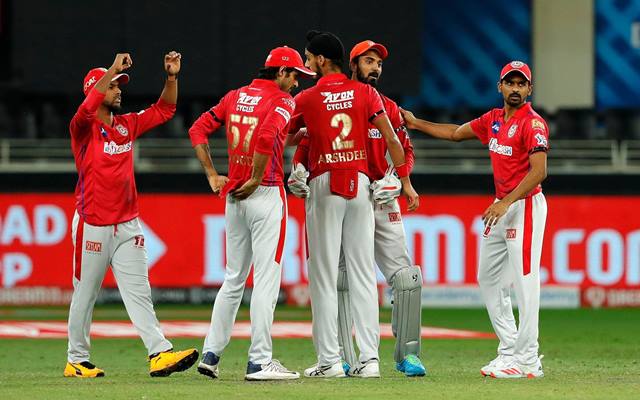 Kings XI Punjab continued their streak of a disappointment this year as well. It has been 6 years since the team qualified for the playoffs. The last time Kings XI Punjab qualified for the playoffs was in the year 2014 when they lost to KKR in the final. Even with the change in captaincy, KXIP failed to find the perfect team combination. Three players that they're speculated to release are Hardus Viljoen, Sarfaraz Khan and Karun Nair.
Hardus Viljoen was bought by KXIP for an amount of Rs. 75 Lakhs in 2019 wherein he took 7 wickets from 6 games and was retained for the 2020 season. When he was retained, you'd expect him to get at least a couple of games before being dropped but the right arm pacer from South Africa didn't make it to the final playing 11 of the Kings XI Punjab even for a single game. Punjab are in need of a good fast bowling contender who can compliment Mohammed Shami with the new ball. They can release Viljoen ahead of the next season and try their hands in the auction to build a strong bowling unit.
When Sarfaraz made his debut for RCB in the year 2015, he was the next big thing in Indian cricket, but poor form and inconsistency have seen a downgrading in the youngster's performances. Punjab bought him in 2019, for a mere amount of Rs. 25 Lakhs, which was a huge downfall from his last bidding of Rs. 3 Crores in 2018.
The franchise retained him, and he played just 5 games this season, scoring 33 runs, which was a lot low than what the Punjab management had expected him to. He was replaced with Deepak Hooda, who was very promising. With such poor a performance, it is almost a surety that the team management will let go of him ahead of this year's auction.
Another big name that was a disappointment for the franchise was Karun Nair. Nair was bought in 2018 by Punjab for a huge sum of Rs 5.6 crores, and he scored 301 runs that season. In the following year, his performance deteriorated as he scored 5 runs from 1 game in 2019 and 16 runs from 4 games in 2020. With such poor performances, it is very doubtful that the franchises will retain him. Punjab could use the money in creating a good bowling unit for themselves.
4. Rajasthan Royals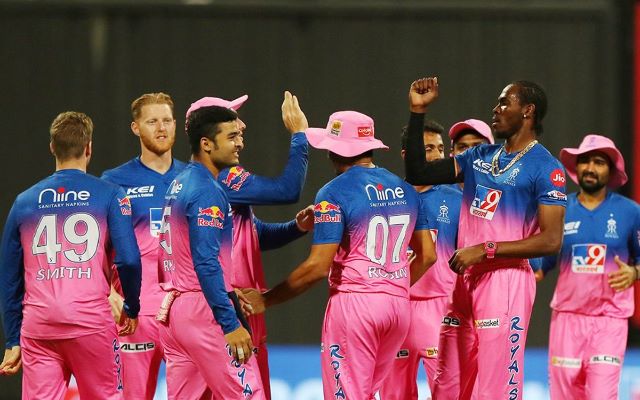 Rajasthan Royals finished at the bottom of the table this year. Despite being decorated with stars like Smith, Archer, Stokes, Samson and others, the team couldn't put together winning performances and seemed to lack coordination at large. Rajasthan Royals would be scouting for new talents, letting go of some of their old. The Royals suspected to release Robin Uthappa, Manan Vohra and Varun Aaron before the 2021 season starts.
After being a part of the Kolkata Knight Riders for 6 years from 2014 to 2019, Robin Uthappa was finally released by the KKR management this year. Looking for an experienced batsman in the top 3, the Rajasthan Royals management played their cards on this right-handed batsman from Karnataka, buying him for a hefty amount of Rs. 3 Crores. The veteran failed to leave a mark on the field with just 196 runs from 12 games at an average of 16.33, with no half-centuries. With the purpose of his purchase being defeated, there's a 99% chance that Uthappa will be released by the Rajasthan management.
Manan Vohra was bought by the Rajasthan Royals in the year 2019 for a basic price of Rs. 20 Lakhs, which was a huge downfall from Rs. 4 crores in 2017 and then Rs. 1.1 Crores in 2018. In his two years of association with the team, Vohra has not played a single game. He played his last game for RCB in the year 2018. It is said that the third time's a charm but, in this case, it seems that Vohra's stars might not shine the way he expects and he might be released from the squad.
After missing out the 2018 season, Varun Aaron made his comeback to the IPL in 2019 with the Rajasthan Royals. He played 5 matches that year and took 4 wickets at an economy of 9.66 runs per over. Despite that, the management retained him for the 2020 season where the disappointment grew even more.
In the 3 games he played, Aaron failed to pick up any wickets and on top of that, he gave away 94 runs at an economy rate of 11.75 runs per over. Aaron has got some serious pace but he lacks control over line and length. With consecutive poor performances coming from his side, his farewell with the franchise is an utmost surety.
5. Delhi Capitals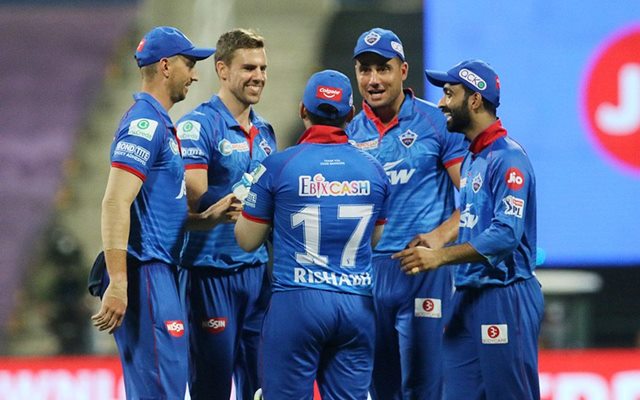 2020 was probably Delhi Capitals' most successful run ever as the franchise managed to get to the finals first time ever in the history of the tournament. Delhi was one of the most balanced teams this season, with a flamboyant playing 11 and an equally great bench strength. Before the next season starts, it is expected that Delhi will release Daniel Sams, Alex Carey and Mohit Sharma.
Daniel Sams was brought in as a replacement for Jason Roy after the latter injured himself during the training session of the team. Sams played 3 games for the franchise and impressed no one with his performance. The highest wicket-taker from BBL's last season picked up 0 wickets in the 3 games he played despite bowling his full quota of 4 overs each game.
He leaked runs at a hemorrhaging rate of 9.5 runs per over. Delhi's bowling unit already consists of Kagiso Rabada, Anrich Nortje and Ishant Sharma as the leading fast bowlers and they have Keemo Paul as a backup, whom they retained last year. It is very unlikely that after such poor performance, the Delhi management sticks with him for the next season.
Another Australian player that the DC added to their team this year was Alex Carey. Carey was bought as a backup wicketkeeper for a decent sum of Rs. 2.4 Crores and made his IPL debut this year. He played 3 games for the team and scored just 32 runs at an average of 16. Carey plays in the middle order and the DC middle order is packed with players like Iyer, Pant, Stoinis and Hetmyer.
DC struggle with their opening and are on the lookout for a decent opener. They could release Carey ahead of the next season and go with wicketkeeper batsmen such as Tim Siefert or Tom Banton who can provide stability at the top. There was a time when Mohit Sharma was India's primary bowler. The right-arm pacer from Haryana was a part of India's 2015 Cricket World Cup squad and the 2014 T20 World Cup squad as well.
But poor form and lack of control not only cost him his place in the Indian team, but he is also now being ignored by the IPL teams as well. The 31-year-old bowler was purchased by the Delhi Capitals for a base price of Rs. 50 Lakhs. He played just one game for the franchise in which he picked up a wicket and gave away 45 runs in 4 overs.
The team management sacked him and replaced him with Harshal Patel. It is expected that Ishant Sharma will be fit before the start of the next season, and in that case, Mohit Sharma should be prepared to say good-bye to the franchise.
6. Mumbai Indians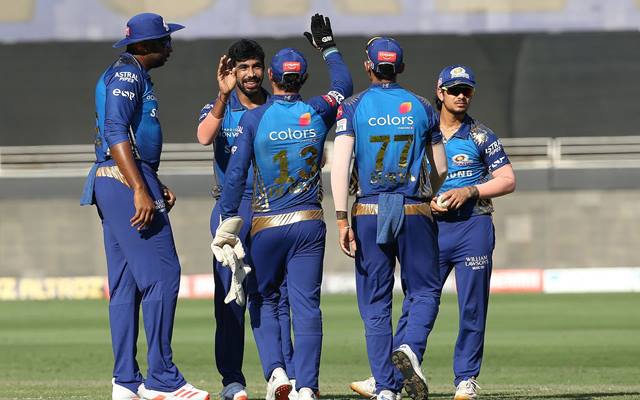 Over the years, Mumbai Indians have emerged as the most successful franchise in the league, winning 5 titles. What makes Mumbai the most successful franchise is the fact that they find the perfect balance right at the start of the league and make very few or no changes as the league progresses. Mumbai don't run behind heavy names; rather, they chase form. Mumbai might be looking to release Aditya Tare, Sherfane Rutherford and Digvijay Deshmukh ahead of the next season.
Mumbai Indians keep buying Aditya Tare again and again, despite not giving him enough matches every year. This season was the third time when Aditya Tare was bought by Mumbai, but the right-handed wicket-keeper batsman was not given a single game. Mumbai already have two settled wicket keepers in their playing 11 in the form of Ishan Kishan and Quinton de Kock.
Thus, there would rarely be a chance that that Tare makes it into the playing 11. Mumbai need a good spinning back up and they could get it by releasing Tare ahead of the next season. Mumbai Indians traded Sherfane Rutherford for Mayank Markande for a whopping amount of Rs. 6 Crores. Despite being bought for such a huge amount, the all-rounder from West Indies warmed the benches for the franchise.
Throughout the season, Mumbai had its four overseas players fixed in the form of de Kock, Pollard, Boult and Pattinson/Coulter-Nile. Even if these players get injured, Mumbai have a long list of players to take their place before it comes down to Rutherford playing. Releasing him would leave the Indians with a big purse that the Indians would like to have at the time of the auction.
The franchise has never had the reputation of a team that relies greatly on youngsters unlike Kolkata Knight Riders or Kings XI Punjab. Mumbai looks for players who provide stability in the team. Mumbai bought Digvijay Deshmukh at his base price of Rs. 20 Lakhs after the young lad bowled great seaming deliveries at the domestic T20 level.
But the Mumbai pace attack is packed with bowlers like Bumrah, Boult and Pattinson, and thus the 22-year-old right-arm pacer from Maharashtra failed to make it into the playing 11. It is very less likely that he would be retained by MI for the upcoming edition.
7. Royal Challengers Bangalore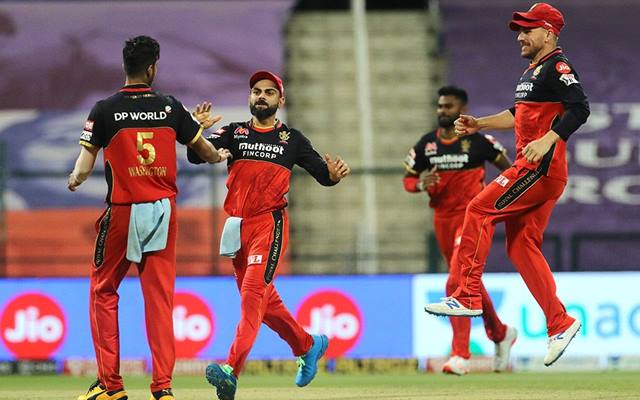 After a wait of 3 seasons, RCB finally qualified for the playoffs this year, but the team seemed hugely out on coordination and balance. RCBs bowling unit, as usual, struggled to pick up wickets this year and on top of that, a lack of experience in the middle order was long visible. RCB received yet another blow when Dale Steyn announced his unavailability for the 2021 season.
Thus, RCB would be looking to buy some quality fast bowling options along with some experienced middle-order batsmen most probably by releasing Josh Philippe, Gurkeerat Singh Mann and Pavan Deshpande. Joshua Ryan Philippe, the right-handed batsman from Australia, was bought by RCB as a middle-order batsman who could keep wickets, for a very low price of Rs. 20 Lakhs.
Even after a number of opportunities, the youngster failed to leave any impact, be it batting or wicket-keeping and was thus sacked from the playing 11. AB de Villiers took the gloves in his hands and RCB struggled with their "fourth" foreign player the entire season. Philippe managed to score just 78 runs in 5 matches, with a squatty strike rate of 101.29. RCB could release him and go for someone like Tim Siefert or Tom Banton or some other wicket-keeper batsman as per their comfort in the middle order.
Gurkeerat Singh Mann was another batsman that RCB tried in the middle order. Mann was bought in the auction for the 2019 season at a price of Rs. 50 Lakhs. In the 2019 season, Mann scored 98 runs from 3 games at a strike rate of 140 with an average of 32 and was retained by the RCB but the right-handed batsman failed to repeat his performance this season.
He managed to score just 71 runs from 8 games with a very low strike rate of 88.75. RCB right now desperately need a finisher and Mann just does not stand up to the role, so his chances of being sacked from the team are very, very high. Just like the Mumbai Indians, RCB too don't have a reputation of backing up a lot of young careers at once.
Right now, the RCB management is backing the young careers of Devdutt Paddikal, Washington Sundar and Shivam Dube; thus, Pavan Deshpande just does not fit in the team. Deshpande was bought after a great domestic season with the role of a batsman who could bowl part-time off-spinners. Despite his sublime domestic season, the left-handed batsman from Karnataka couldn't make it to the playing 11, which is a hint at the fact that he might just be released before the start of the next IPL season.
8. Sunrisers Hyderabad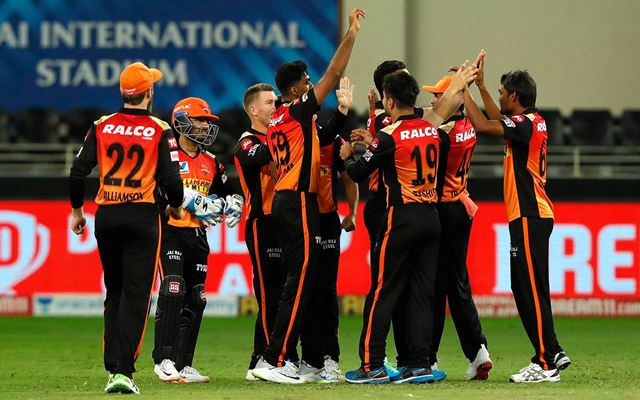 Year after year, the Sunrisers Hyderabad continue to impress everyone with their performance. This is a team that does not attract a lot of chatter at the start of the tournament but is always a contender for the trophy. Sunrisers finished at the third spot in the points table but failed to make it to the finals. Despite having a pretty decent season, SRH would be looking to make some changes in their roster and come out stronger in 2021.
The players that they're likely to replace are Shreevats Goswami, Fabian Allen and Siddharth Kaul. Shreevats Goswami's IPL career has been a bit of an on and off sort of a situation. Goswami failed to attract any buyer from 2013 to 2017. He was bought by the Sunrisers in the year 2018 for a sum of Rs. 1 Crore. Goswami played 6 games that season and scored 52 runs.
He was retained by the franchise but wasn't given any opportunities. He was once again retained for the 2020 season wherein he played just 2 games, owing to Saha's injury and faced 4 balls. He didn't score a run this season as well. Hyderabad have an Indian wicket-keeper in the form of Wriddhiman Saha and Jonny Bairstow as a foreign keeper-batsman. By letting Goswami go, Sunrisers can buy a subtle middle-order batsman where their real struggles lie.
Fabian Allen was probably one of the smartest buys this year. He was a small flame of hope for the West Indies in their rather disappointing 2019 World Cup campaign. The left-handed all-rounder from Jamaica was bought for a very basic price of Rs. 50 lakhs based on his World Cup performance only, but he just couldn't make it to the team's playing 11.
SRH already have Rashid Khan as their leading spinner, who currently sits at the top in ICC bowler's rankings. He is very well complemented by Shahbaz Nadeem and Abhishek Sharma. Furthermore, Jason Holder is fulfilling the team's all-rounder requirements better than expected. There is barely a reason for the management to keep hold of Allen for the upcoming season.
The addition of T Natarajan to the SRH roster has posed great threats to the spot of Siddharth Kaul. His uncanny ability to bowl yorkers at will has made him everyone's favourite in the Sunrisers dugout. In Bhuvneshwar's absence this year, Natarajan, Sandeep Sharma and Khaleel Ahmad shared the responsibility and the trio impressed everyone with their performance.
Bhuvneshwar will be fit before the start of this year's IPL and thus, there won't be a place for Kaul in this line-up. Kaul has been associated with the franchise for a while now but maybe this is the year he might have to bid adieu to the IPL team.
Source: The source of this content is our cricket news platform Crictracker.
SportsInfo offers cricket, soccer, kabaddi, tennis, badminton, racing, basketball and other sports news, articles, videos, live coverage & live scores, player rankings & team rankings. Also, offers minute details of any match along with live commentary.