Player Auctions are one of the interesting peripheral aspects of the Indian Premier League (IPL). There's a different thrill altogether, at seeing team-owners battle each other with their paddles to acquire the most prolific set of match winners.
Unfortunately, the ongoing COVID-19 pandemic situation has created certain economical and physical constraints, which can potentially lead to the scheduled IPL 2021 mega auctions getting postponed.
So until there's an official announcement on the situation of auctions, here's a comprehensive analysis of each IPL team and the three core players they'll most likely retain for the mega-auctions- whenever that takes place.
Here's the IPL list:
1. Delhi Capitals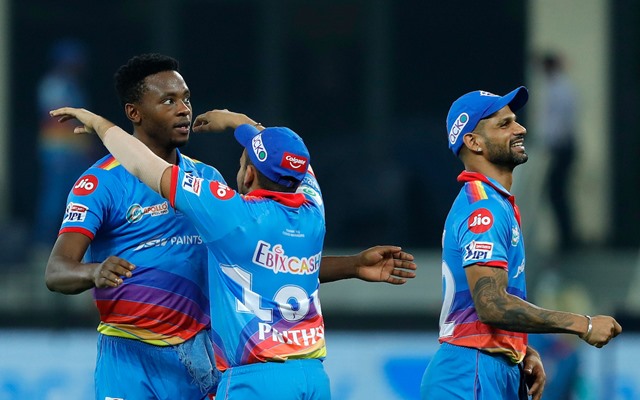 Presently ranked at the pinnacle of the points table, the Delhi Capitals have assembled one of the most all-round, consistent sides in the tournament. Much credit for that goes to their captain Shreyas Iyer, who is, unsurprisingly, our top-pick for Delhi's original retention candidate.
Even putting his inspiring captaincy style aside, Iyer as a batsman has been key to DC's successful run over the last 3 seasons; scoring over 1200 runs at a respectable strike rate of 127.96.
Next on DC's roster is their ace-pacer, South Africa's Kagiso Rabada. The 25-year-old right-arm quick assumes the role of the leader of DC's bowling attack; and does that with much flair, too. Across the past 2 editions, KG has led the team's wicket-takers' list with 46 scalps to his name, at a mind-boggling average of 14.52.
Rounding off their retention list is their first-choice 'keeper-batsman, local boy Rishabh Pant. Pant's pyrotechnics are a constant throughout every IPL season, although 2018 was the year where he really stood out- scoring 684-runs to finish as the season's second-highest run-getter. His improved glovework behind the stumps, and the potential to fill in as the deputy captain if need be, certainly warrants a spot on Delhi's top retentions.
Alternate RTM picks: Prithvi Shaw, Shikhar Dhawan, Axar Patel
2. Mumbai Indians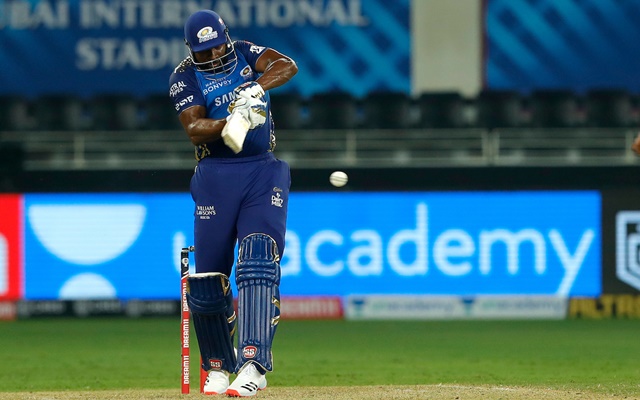 Yet another top-ranked team on the ladder, which only makes the selection process more convenient. Interestingly, MI is the only franchise that will, in all likelihood, stick with the same group of players it retained ahead of the last mega-auction.
The first of those players being, captain Rohit Sharma. Not much needs to be said about 'The Hitman's' exceptional leadership records- the 4 IPL trophies his cabinet boasts of are solid proof of that.
But what Mumbai will really enjoy about their captain cool, is his improved batting form. Generally a slow starter, Rohit has unleashed one of his most prolific batting forms this season, scoring 260 runs at a solid strike rate of 129.35. Certainly, Hitman fans have a lot to look forward to in the coming editions as well.
Second on the list is MI's 'trump-card' bowler, Jasprit 'Boom-Boom' Bumrah. One hardly needs to look beyond their TV screens to make sense of this selection; close to 7 seasons in the tournament, Bumrah still continues to be one of IPL's finest customers when it comes to bowling fiery yorkers. His stats also back him up well; in each of the preceding 2018, 19, and the ongoing 2020 seasons, Bumrah has scalped more than 15 wickets at an average under 25. Easy pickings.
Swashbuckling all-rounder Hardik Pandya rounds off the list as MI's final top-retention candidate. Although in recent years, Hardik's fitness hasn't been at its peak, which has often limited his utility as a bowler. Despite that issue, his pinch-hitting abilities at any batting position- evidenced by his sensational strike rate of 161.84- makes him an indispensable asset to MI's long-term plans. Not to mention, his potential to lead the team once Rohit calls time on his career.
Other RTM options: Kieron Pollard, Krunal Pandya, Suryakumar Yadav
3. Royal Challengers Bangalore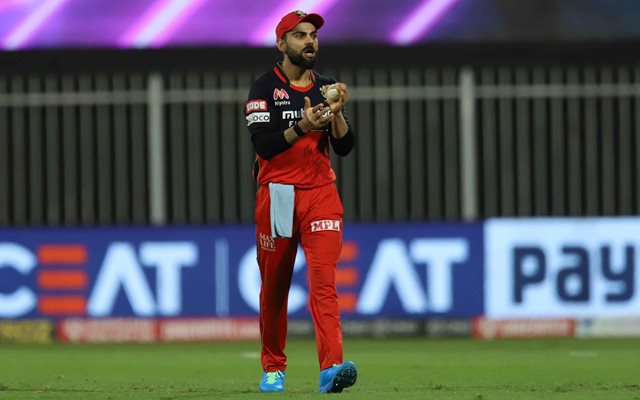 RCB, over the last few seasons, have had a disappointing reputation as the tournament's perpetual dark-horse team. This year, however, the team has made some wholesale changes in their personnel, which seems to have provided them a newfound vigor that may finally help them end their silverware-drought.
What they shouldn't change, however, is their core group of star performers. Captain Virat Kohli conveniently picks himself as the best of the pack, with as many as 1359 runs from the three latest seasons. His unmatched consistency and tactical astuteness make his retention a no-brainer choice.
Following him is his dear South African compatriot, AB de Villiers. Despite being the eldest player in the side, the mercurial 36-year-old adds a lot of multi-dimensionality to the team with his ability to keep wickets and take on the batting charge at the death overs (His strike rate of 172.84 is one of the best in the whole tournament).
Indian leggie Yuzvendra Chahal completes this star-studded retention pack. His tally of 45 wickets (@ 7.43 rpo) across the past three editions isn't paralleled by any other RCB bowler and easily establishes him as the leader of the pack. The #playboldarmy would be eager to have his wily services for a few more seasons.
Alternate RTM options: Shivam Dube, Washington Sundar, Chris Morris
4. Kolkata Knight Riders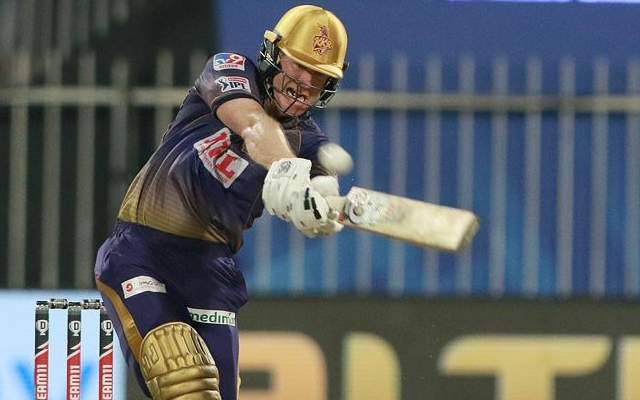 KKR have historically been a team that have taken some big calls ahead of almost every mega auction. Considering how inconsistently the team has played over the past 2 editions, one can't help but wonder if some big changes are lined up for the next season as well.
That said, the team does seem to have identified a few long-term players; Shubman Gill is one of them. Midway through the 2019 season, the Fazilka-born batsman was drafted into the team's top-order and has been playing at that position since then. His tally reads a promising 811 runs from 37 games at an SR of 123.62. Should he be able to improve that strike rate, Gill looks to be a KKR player in for the long haul.
The Knight Riders' incumbent captain, Eoin Morgan, should also feature on the retention list. It's not as easy to evaluate exactly how well/bad a player has performed from just one season's worth of performances. What works in Morgan's favor, though, is his reputation as one of the finest white-ball captains actively playing the game. Additionally, he is known to share an excellent camaraderie with head coach Brendon McCullum. A slightly doubtful call, but if Morgan is able to get the KKR team in proper shape, his retention seems almost inevitable.
Sunil Narine barely edges past some other close contenders to grab on to the third spot. A parameter that is somewhat unique to the KKR franchise is its loyalty towards players. And given how actively the Knight Club has worked towards helping Sunil with his reported actions; not to mention, his presence in KKR's sister franchise, Trinibago Knight Riders (TKR), it does seem like the team will want to stick around with their marquee player for slightly longer.
Stats-wise, too, Narine has repaid KKR's faith towards him, picking up 32 wickets at 7.85 rpo, while also scoring quick runs with the bat as a pinch-hitter (Strike Rate of 155.38).
Alternate RTM options: Andre Russell, Dinesh Karthik, Shivam Mavi
5. Kings XI Punjab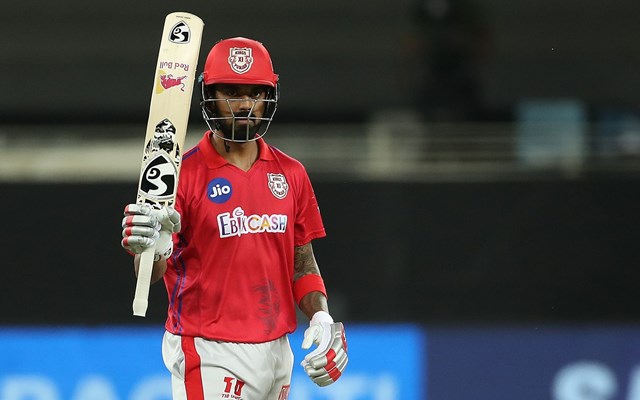 Often regarded as one of the more 'forgettable' IPL franchises, Punjab's wild, roller-coaster 2020 season is certain to dispel some of those preconceived notions away. Having said that, the management will be eager to string together a side next year, that can string together wins in a more organised manner.
They've already got some options on their side to achieve that goal, none probably better than captain KL Rahul. Having accumulated more than 500 runs in each of the last 3 seasons- a feat achieved by no other Indian batsman- Rahul is almost certainly going to be one of the pillars of consistency KXIP will base their upcoming side around.
Rahul should also have the company of his dear Karnataka teammate, Mayank Agarwal. While not as consistent as Rahul, the KXIP think-tank's decision to persist with him at the top of the order has been a massive success this season; which becomes all the more evident from his tally of 398 runs that have come at a 150+ strike-rate. Despite Chris Gayle's presence in the side, Mayank should most likely get the nod ahead of him as one of the core-retained players.
Following the two trailblazing Karnataka batsmen is one of the Indian national team's premier fast bowlers, Mohammed Shami. While he hasn't been around in the Punjab setup as long as some of the other players, his stellar stats make an extremely compelling case for his inclusion. Shami, over the 2019 and 2020 seasons, has scalped 35 wickets at a remarkable average of 22.52. And that is after discounting some clutch super overs and spells he has bowled for them. It's safe to say Shami, in his limited time in the team, has established himself as one of Punjab's marquee players.
Alternate RTM options: Chris Gayle, Mujeeb Ur Rahman, Arshdeep Singh
6. Rajasthan Royals
From one inconsistent North India-based franchise to another; Rajasthan, for as many game-changing performances they have produced, are yet to reach the title-winning accolades they had once reached under Shane Warne's leadership.
The RR lineup boasts of some of the most flamboyant overseas stars; so it's hardly a surprise that two of their three retention candidates belong to that quota. The first one of them being, Jofra Archer. The lack of an assured bowling partner has hardly discouraged Jofra, who has single-handedly carried forward the Royals' fast-bowling express in the powerplay. Additionally, he has the ability to play some handy cameos lower down the order, which only adds to his match-winning repertoire and makes a strong case for his retention.
Joining Jofra, is his England teammate, Jos Buttler- yet another one-man-army kind of player for Rajasthan. Buttler's ability to bat flexibly at just about any batting position- well-complemented by his wicket-keeping skills- make him an easy, no-brainer pick for the team. Statistically, too- Buttler, with 1130-runs to his name from the last 3 seasons, has been RR's best batsman- exactly the kind of player his team would be happy to keep investing in.
Kerala's wicketkeeper-batsman, Sanju Samson rounds off as RR's final core-retention candidate. Although nowhere near as consistent as 'The Universe Jos', Samson has played a fair number of match-winning innings for his side to warrant a spot on the list. His run tally from the last three season reads 1055-runs @ 147.01- the best among all of Rajasthan's local players. Having said that, Rajasthan would expect a bit more consistency from their marquee Indian player.
Alternate RTM options: Steve Smith, Riyan Parag, Ben Stokes
7. Sunrisers Hyderabad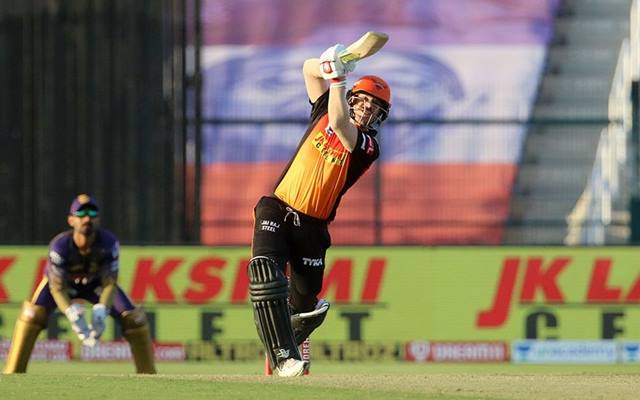 In recent years, the Sunrisers have been type-casted as a top-heavy only team, and they'd be eager to shed off that reputation in their upcoming lifecycle. That said, the team will still bank on their captain consistent, David Warner, to keep going with this red-hot batting form (1027-runs @ 133.96 from two seasons) at the top-order. He should be their most prioritised retention candidate.
It's fair to say that in recent years, Afghan spin-bowling sensation, Rashid Khan, has been the leader of SRH's bowling attack. And given how brilliantly he has fared at that role (50-wickets @ 6.16 rpo), the team should be happy to let him continue that way. He should be easy picking for the second retention slot.
Hyderabad's final retention spot should be a closely-contested affair among several players. But purely from a team-balance perspective, Manish Pandey should get the nod ahead of everyone else for two strategic reasons. The first one being the assurance he brings into the side as an international middle-order batsman; a rare-commodity that the team should be wise enough to preserve.
Secondly, if Manish does agree to be retained as the team's third choice, SRH can avail of his services at a much-reduced price from his current pricing at INR 11 crores. It will be interesting to see how both parties approach the situation.
Alternate RTM candidates: Jonny Bairstow, Bhuvneshwar Kumar, Kane Williamson
8. Chennai Super Kings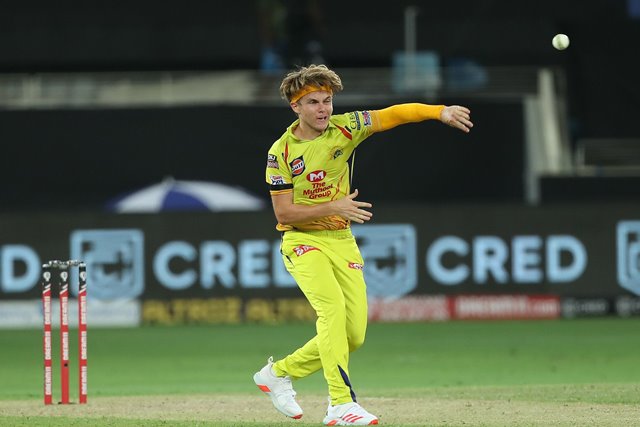 Given all the unpleasant things and disappointment they have faced this season, it's fair to say that CSK will head into the next mega auctions as one of the most desperate teams in urgent need of restructuring. They will have their tasks cut-out, though; from once prided itself on its 'Dad's Army' reputation, Chennai will be eager to brood in youngsters with an adequate spark to win matches.
Having said that, their current pool of players does have a fair share of players who should be associated with the side for a bit longer. All-rounder Ravindra Jadeja is one such player. Batting-wise, in an otherwise dismal season, Jadeja has been one of Chennai's few shining lights, playing some crucial batting cameos at various batting positions. (194 runs @ 48.50). A slightly improved showing with the ball should propel him as one of the front-runners to grab that first-retention spot.
Next in is Deepak Chahar, a proud product of the new-era CSK team. The Agra-born right-arm-quick has been one of the best powerplay bowlers in the past 2 seasons, snaring 42-wickets at a healthy average of 25.66. When it comes to domestic fast-bowlers playing active, international cricket, the pickings are pretty slim. So Chennai would be better off safeguarding one of their most prized assets on that front.
Sam Curran rounds off a rather sleeper-pick for CSK's last remaining retention spot. The southpaw English all-rounder has been Chennai's all-weather man this season, filling in a number of roles for the side- including opening the batting, finishing matches, bowling at the powerplay, middle-overs, death; the 22-year-old has been one of the most prolific players. With the management opting for a more youngster-oriented approach next season, it seems quite likely that the younger Curran sibling will edge out some of the more senior pros in his team.
Alternate RTM candidates: Ambati Rayudu, Faf du Plessis, Shardul Thakur
~Written by Soham Bhowal
Source: The source of this content is our cricket news platform Crictracker.
SportsInfo offers cricket, soccer, kabaddi, tennis, badminton, racing, basketball and other sports news, articles, videos, live coverage & live scores, player rankings & team rankings. Also, offers minute details of any match along with live commentary.