Playing for and representing one's nation is a big moment of pride. You carry tons of responsibilities on your back, the thrill is high, make fans, you have to handle their appreciation and dejection as well and what not. Representing your nation in any sport means that you've to be the best in your area because you back an entire nation behind you.
Cricket is not just any other sport; for its fans, it is an emotion, a religion. In countries like India, cricket always attaches with itself, a sense of nationalism. Mahendra Singh Dhoni, the legend himself once said, "You don't play for the crowd, you play for your country." It implies what huge an opportunity it is to play for one's country.
Over the years, a lot of players switched countries due to a number of reasons. Some switched over financial issues, some switched to get better playing conditions, some switched over after being discriminated; players have had their own reason to switch. There have also been a few players who, after switching, came back to their home country after a certain period.
Here we bring you a list of five such cricketers who played for or in other countries and then came back to play for their homeland: –
1. Kyle Jarvis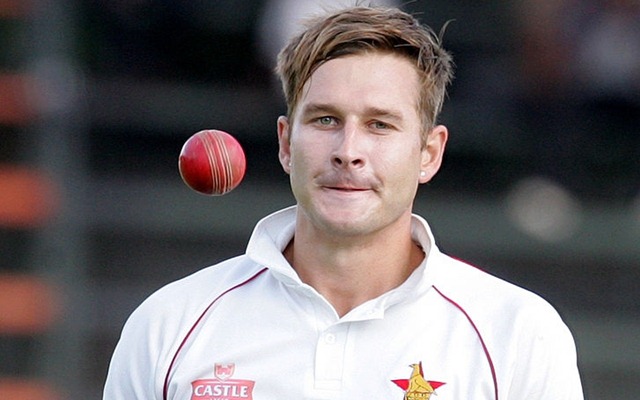 Hailing from Harare, Kyle Jarvis is a pretty promising speedster from Zimbabwe following on the lines of Heath Streak. Jarvis was a part of Zimbabwe's U-19 team for the 2008 World Cup held in Malaysia. Streak, the then Zimbabwe coach, spotted the youngster and immediately roped him into the national squad to keep him under his supervision.
Jarvis made his debut in an ODI against Kenya in 2009. He impressed everyone with his pace and took 3 wickets in his initial game itself but bowled 4 no balls as well. Jarvis bowled with a good pace but lacked control and bowled a lot of extras. This was a major reason that it took him 2 years to make a Test and T20 debut for Zimbabwe.
Jarvis made his Test debut in August 2011 against Bangladesh. Zimbabwe won that game by a superficial margin of 130 runs all credits to Jarvis' 4 wickets in the 4th innings. He took 5 wickets in the game overall. The very next month in September he made his T20i debut against Pakistan. Jarvis took one wicket in that game as Zimbabwe lost the game by 80 runs.
For the next two years, Jarvis became Zimbabwe's primary bowler in all three formats. But things went south for Jarvis in 2013 after he got into a payment dispute with the country's cricket board. He then left Zimbabwe only to join Lancashire in England's County Cricket. He had played 8 tests for Zimbabwe till then. He bagged a 5-year contract with the club extending from 2013 to 2018.
He was the club's leading wicket-taker for the year 2015 and 2016, picking up 50+ wickets in both the seasons respectively. Owing to his performance, Lancashire got promoted into the Division One of the County Championship. Even though his contract with Lancashire was expiring in the year 2018, Jarvis pulled out early from the contract in 2017 to come back to play for Zimbabwe.
He then represented Zimbabwe in their historic Test match against South Africa. So far, Kyle Jarvis has played 13 tests for Zimbabwe in which he has picked up 46 wickets at an average of 29.43. He has also picked up 58 wickets from 49 ODIs and 26 wickets from 21 T20Is. Though he has played club cricket for Lancashire, Jarvis has not represented any other country at the international level.
2. Brendan Taylor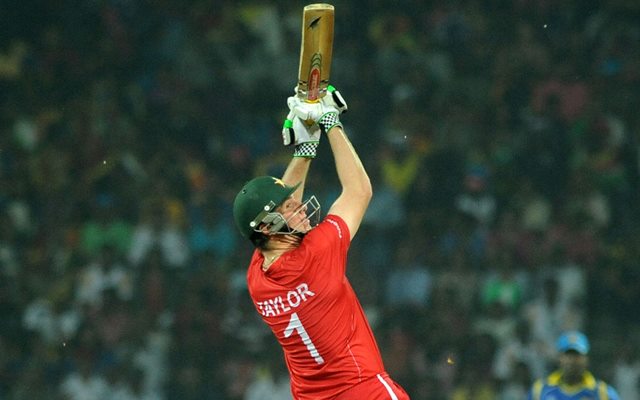 Brendan Ross Murray Taylor is Zimbabwe's former captain who led their campaign in the 2015 World Cup. He is among those players who were given a chance after the 2004 protests against the Zimbabwe Cricket Board. He was drafted to the side at the age of 18 years as a middle-order batsman who could bowl some handy off-spin.
Taylor made his debut against Sri Lanka in Sri Lanka in 2004. His didn't start the way he would've wanted to as he scored 6 runs from 46 balls in the first 3 games of the series. This included the game where Zimbabwe were bowled out for a humiliating total of 35, which is till date the lowest score ever in an ODI. He picked up some form in the 4th ODI as he scored 38 from 61 balls and was the second-highest scorer for the team in that game.
In the 5th match, he played a blistering knock of 74 but couldn't push the inevitable, i.e., a 5-0 defeat in the ODI series. Taylor's talent was indisputable but he was often accused of having a bad temperament on the field as he threw his wickets away on a number of occasions after getting starts. He came in as a good batsman every now and then but lacked consistency.
Taylor was selected for the 2007 World Cup but failed to leave any mark there. The very same year, the first-ever edition of the T20 World Cup was organised by the ICC and Taylor was selected for that as well. He had a pretty average tournament there as well except for an excellent knock of 60 against Australia, while Zimbabwe successfully chased down 139.
Post the 2007 World Cup, Taylor also started keeping wickets for Zimbabwe in the absence of the regular keeper Tatenda Taibu. He was appointed the captain of the team after the 2011 World Cup which really surged his performance. He started scoring against the big guns and made a record by scoring consecutive centuries against New Zealand, the first Zimbabwe batsman to ever do it.
He repeated the feat in the 2015 ODI World Cup as well and was their highest run-getter that season. Even after a successful World Cup with the bat, Taylor announced his retirement from Zimbabwe Cricket and shifted to Nottinghamshire. He was only 29 then. That didn't work out for him as he would've planned and the right-hander failed to bag long term contracts with the county.
He was inconsistent in his performances and was accused of bad behaviour on and off the field. Failing to leave a mark, the ex-skipper returned to Zimbabwe in 2017 and came out of his retirement. To this date, Taylor has represented Zimbabwe in 31 Tests, 199 ODIs and 42 T20Is and has scored 2055, 6530 and 834 runs in each format respectively.
3. Ed Joyce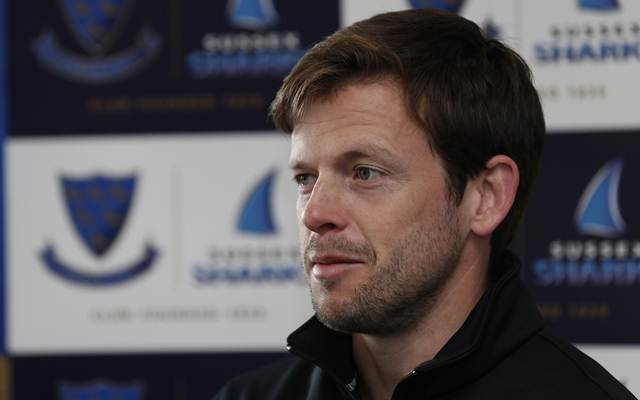 A classy and technically sound batsman, Ed Joyce is the first player in the 21st century to have played for both Ireland and England. Born in Dublin in Ireland, Joyce actually made his international debut for England first and then came back to Ireland to play for his homeland.
Joyce started playing for the English County Middlesex in the year 1999 as a member of the second squad. He won the NBC Denis Compton Award that year, which is given to the most promising youngster every year in the county season. He became a fixed member of the first squad in 2002. Joyce continued to amass runs for the county and would often captain the squad in absence of the regular captain Owais Shah.
Impressed by his consistent performance and the ability to play strokes, the England team management gave Joyce a chance to make his international debut in an ODI against Ireland itself in June 2006. He opened the innings for England with Marcus Trescothick and scored 10 runs from 21 balls.
Later that year in November, Joyce was selected to be a part of the Ashes Series but was not given a chance to play any matches. He did play for England in the subsequent Commonwealth Bank Series comprising of Australia and New Zealand and scored 288 runs at an average of 32, which included a match-winning century against Australia. Subsequently, he was selected in England's 2007 World Cup squad even though he played the ICC World Cup qualifiers for his home country Ireland.
Following an average World Cup, Joyce was dropped from the English team. He continued to play county cricket and switched to Sussex in the year 2009. Even after scoring heavily in the domestic arena, Joyce was being continuously overlooked by the English team. At the brink of 2010, he decided to quit cricket for England and presented a desire to play for his homeland. Till then he had played 17 ODIs and 2 T20Is and scored 471 and 1 runs respectively.
The 2011 World Cup was lined up around the corner and according to the norms, Joyce would've to wait 4 years to play for Ireland. But, in November 2010, ICC permitted Joyce to play for Ireland in the World Cup and subsequently he was announced in Ireland's 15-man squad.
He was a part of the team that defeated the English team at the biggest stage. Before hanging up his boots in 2018, Joyce represented Ireland in 61 ODIs, 16 T20Is and 1 Test (Ireland's debut Test match against Pakistan). He scored 2,151 runs in ODIs at an average of 41.36 and was one of their most successful batsmen.
4. Boyd Rankin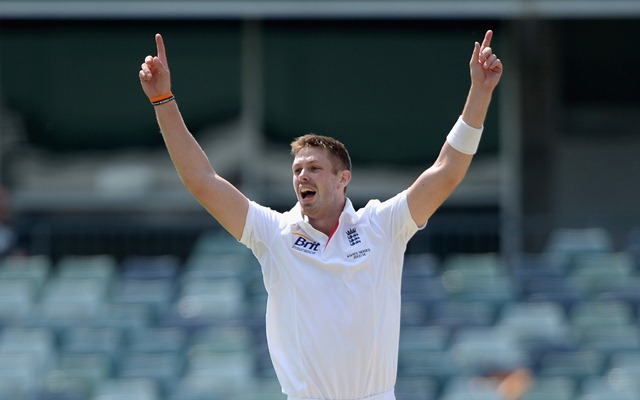 A 6 ft 8 inches tall bloke from the County Londonderry region of Northern Ireland, Boyd Rankin is one of the most successful bowlers for Ireland. Initially, a rugby player, Rankin switched to cricket at a very young age. His brute strength and quirky height saw him playing for Ireland at the Under-13 level itself.
It is a common practice for Irish players to play in English County; Rankin too joined fellow Irishmen Ed Joyce and Eoin Morgan at the Middlesex County for the 2004-05 season after an excellent performance in the U-19 World Cup. He played a few games for the second squad but failed to make it to the first team of the county.
Rankin made his debut for Ireland in 2007 against Bermuda in a 6-country cup. He bowled four overs and didn't pick up a single wicket. Out of the 5 games that were to be played in that tournament, Rankin played just the one against Bermuda. He was later selected to be a part of the Irish World Cup squad. Rankin was a standout performer for Ireland as he picked up 12 wickets for Ireland in the tournament. Meanwhile, Rankin continued to play for Warwickshire in the English County.
After playing 37 ODIs and 15 T20Is, Rankin decided to quit cricket for Ireland in August 2012 and moved to England to play for the nation. He debuted for England in a T20 against New Zealand in 2013 and picked up a wicket for 24 runs. Then came the dilemma. England were to face Ireland in an ODI series and Rankin was drafted into the English squad.
This was supposed to be Rankin's ODI debut for England. Rankin picked up robust figures of 4 for 46 as England managed to win the match by 6 wickets. His Ashes debut was soon to follow. Rankin played the final match of the 2013-14 Ashes series and picked up just one wicket as England lost absurdly in the series by a margin of 5-0.
Inconsistency and poor performances soon saw the right arm pacer being dropped from the English squad. After playing 1 Test, 7 ODIs and 2 T20Is for England, Rankin decided that it was time for him to go back to his roots. Rankin quit England cricket and came back to Ireland in 2015 to continue his international career with his homeland. Since his return, Rankin has appeared in 13 ODIs for Ireland in which he has picked up 27 wickets.
He was also a part of the Irish squad for the historic Test match against England. England were bowled out for a mere 85 in the first innings but came back stronger in the second innings, scoring 303 runs and winning the game by 143 runs. He is only the third bowler after Kepler Wessels and John Tracois in the history of the game to have played Test matches for two nations.
5. Kyle Abbott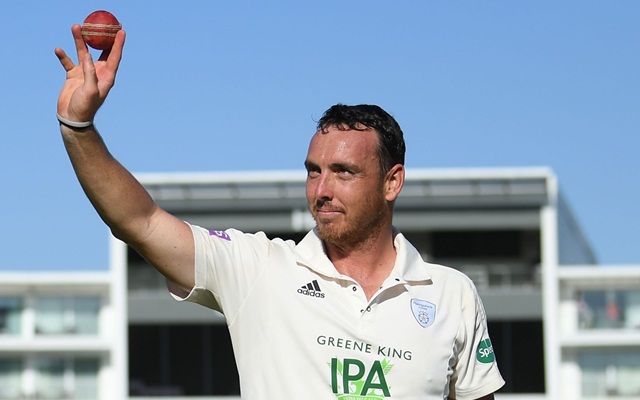 From the beautiful native land of Zululand comes the South-African pacer, Kyle Abbott. Abbott made his debut in a Test match against Pakistan in February 2013, replacing the injured Jacques Kallis in the squad. He impressed everyone on debut as the right armer picked up figures of 7 for 29 in the first innings of the match, the second-best by a South African pacer on debut.
He made his ODI and T20 debut in the very same series itself. Abbott made great first impressions as he could swing the ball both ways and had excellent control over his line and length but the South African Test pace attack was already packed with Morne Morkel, Dale Steyn and Vernon Philander at that time. Thus, the right arm pacer didn't get many chances at the Test arena but became a permanent member of the limited-overs squad.
The 2015 World Cup held in New Zealand and Australia saw Abbott being picked up for the South African team. Abbott put up an impressive performance and picked up 9 wickets from 4 games but when he was dropped for the semi-final against New Zealand to rope in an extra batsman, it came in as a bit of a surprise for everyone. Apparently, South Africa lost that game by 4 wickets and experts started criticising the team management for dropping him.
By the end of 2016, a rumour started to flow in that Abbott was on the verge of cracking a Kolpak deal with the English county Hampshire. A Koplak deal meant that he would play as a resident player for the county, and thus would not be able to play for South Africa anymore. In 2017, Abbott left for England to play as a Kolpak player for Hampshire on a four-year contract.
The decision angered team management and a lot of senior players. In a span of 3 years, Abbott picked up 182 wickets at an average of 18.63 in the County Championship. He also represented the club in the Vitality Blast and the Royal One-Day Cup and was pretty handy there as well.
Following the Brexit, the Kolpak law became void and thus Abbot's Kolpak contract became void too; this meant that he could play international cricket for South Africa again. The new law states that the clubs could go for 2 overseas players each for every championship. Thus, he will continue to play for Hampshire as an overseas player.
At the brink of 2021, Abbott signed a contract with the Titans, the South African club to represent them in the Momentum One-Day Cup. Abbott has represented South Africa in 11 Tests and has picked up 39 wickets at an average of 22.72. He has also played 28 ODIs and 21 T20Is in which he has picked 34 and 26 wickets respectively.
Source: The source of this content is our cricket news platform Crictracker.
SportsInfo offers cricket, soccer, kabaddi, tennis, badminton, racing, basketball and other sports news, articles, videos, live coverage & live scores, player rankings & team rankings. Also, offers minute details of any match along with live commentary.