Commentary is one thing that adds a lot of flavour to the sports-watching experience for the viewers. The way commentators carry out their job has also changed over the years. Back in the 1980s or 90s, they would provide the exact information of what just happened and describe what the players would be thinking right now.
However, with time as the game evolved and gained a few more formats, the way in which commentary went around also changed. These days we generally see former cricketers doing the job. There are several ex-players who have gone on to become some of the finest voices in our game and have called famous moments.
Some former cricketers who have become great commentators are Sunil Gavaskar, Michael Holding, Nasser Hussain, Ravi Shastri to name a few. It is fascinating to think about who from the current generation can go out to become future commentators.
Here are 5 current cricketers who can be good commentators in the future:
1. Ravi Ashwin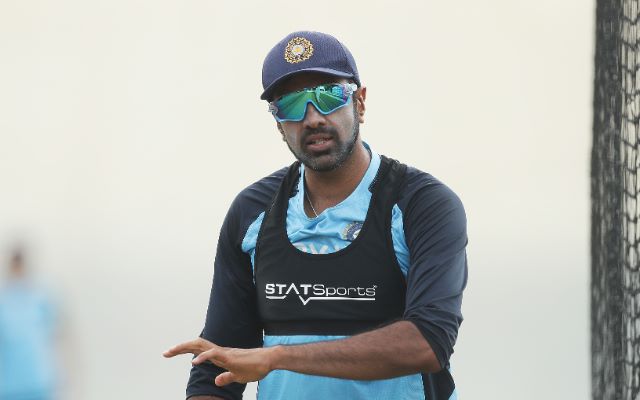 One of the things which fans look for in a good commentator is his or her depth of knowledge when it comes to the sport. Ravichandran Ashwin is a really good reader and student of the game. His knowledge is extremely vast when it comes to cricket and the way he speaks tells you how much he thinks about cricket.
On top of that, no one can ignore his Instagram and Youtube pages. The Tamil Nadu off-spinner has his own channel on both platforms and he has interviewed many players and people around the sports. His recent series of episodes after the Australia tour named 'Let me tell you a kutti story' had become quite popular among the netizens.
If someone from the current generation of cricketers had to become a commentator, it has to be Ashwin, just because of his knowledge of cricket. Even renowned Indian commentator Harsha Bhogle said on Twitter, that he thinks Ashwin will do a great job if he turns to become a commentator. For now, he has been foxing batsmen, but there is all possibility that he could be seen foxing his co-commentators with his witty humour in a decade's time.
2. Yuzvendra Chahal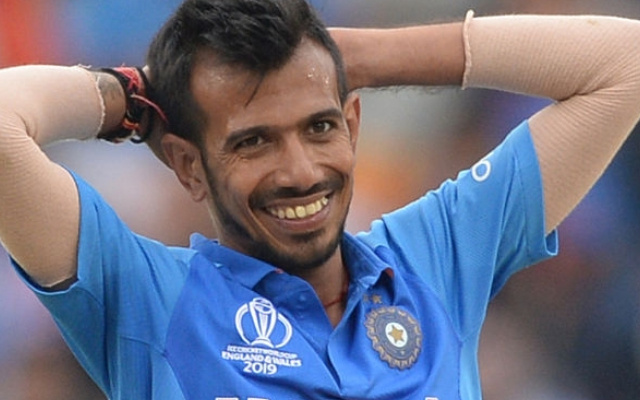 Yuzvendra Chahal is one of the best leg-spinners in the world right now. But, apart from being good at that and chess, Chahal is also one of the most entertaining characters on the Indian team. Many people have seen how entertaining the leg-spinner can be, given an opportunity. He is a complete social media buff and during the lockdown, the world saw many shades of Chahal.
One of the major reasons why Chahal can be a good commentator is because he is a good anchor, to begin with. Everyone is aware of the famous 'Chahal TV', a show which is seen on BCCI's website. In the show, Chahal has interviewed many cricketers, some of his side and some of the oppositions'.
His confidence on camera and his antics which are quite funny can make him a good commentator as fans would enjoy listening to him. On top of that, one must also realise that he is a thinking cricketer and can give fascinating insights into the cricket match, while also adding his humorous tone to it.
3. David Warner
David Warner is one of the best batsmen of our generation. He has been a top performer on the field for the past few years. On top of that, we can't ignore the fact that he is also a great performer off the field. Since the pandemic lockdown was enforced, he was very active on social media producing content and interacting with his fans.
So, one thing which a player needs to become a commentator is confidence and we can say David Warner has a lot of it. In fact, his IPL franchise Sunrisers Hyderabad had given him the responsibility of hosting a special Instagram show during the lockdown. As expected, he gave his 100% to that as well.
In the Instagram show, Warner was tasked to interview his teammates in a live session. He had guests like Bhuvneshwar Kumar and Kane Williamson, whom he interviewed wonderfully and gave a brilliant watching experience to the fans. In addition to all this, Warner's ability to understand the game makes him a suitable choice for commentary.
4. KL Rahul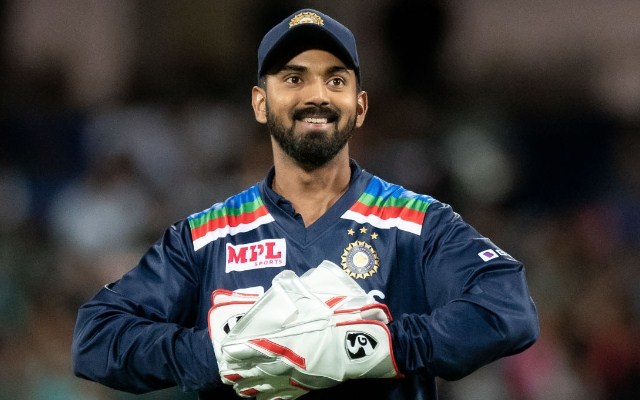 KL Rahul is one of the most fluent batsmen any cricket fan can watch. His batting skills, equipped with great wicketkeeping, has made him a regular in the Indian ODI and T20I team at least. But, picking KL Rahul in this category wasn't too difficult, considering that he has already had a commentary stint with Star.
Shocked? Many people are not aware of the fact that KL Rahul was seen in the commentary box during the IPL 2018 final. He was there with Bollywood star Ranbir Kapoor and the two were invited as special guests to add a little more spice to the cricket watching experience for the fans in the final of the cash-rich league.
Rahul's voice is quite soothing to hear and he is always very analytic in the way he talks about his cricket or anyone else's. All these factors make him a top choice for becoming a commentator in the future, once he is retired from the sport. For now, fans would love to see him cream fast bowlers through covers, something which is known for.
5. James Neesham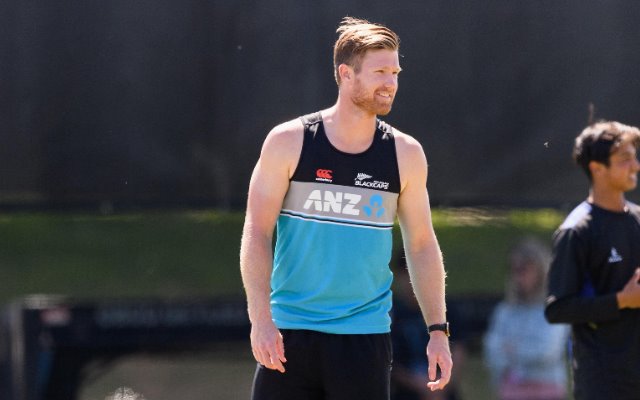 James Neesham is a destructive batter and deceptive bowler at times. But these are the same two words which one can use to describe his tweets and social media post, destructive at times and sometimes deceptive. Considering the kind of banter Neesham is known for, it is quite obvious that he was going to make this list.
Neesham is one of the most active social media users among cricketers. He has often shown his witty humour by posting tweets. If we go by Virender Sehwag's example of Twitter banters, Neesham will surely make it big as a commentator, something which Sehwag also did. Neesham's skill of observation has also been displayed at times in his tweets.
This observation skill is something that every good commentator has. Using this skill, he has moulded his social media stance and is highly opinionated when it comes to cricket. This is another skill that makes Neesham one of our top picks on this list. He is just 30 years old and his playing days are left, so fans would have to wait for him long before he steps inside the box.
Source: The source of this content is our cricket news platform Crictracker.
SportsInfo offers cricket, soccer, kabaddi, tennis, badminton, racing, basketball and other sports news, articles, videos, live coverage & live scores, player rankings & team rankings. Also, offers minute details of any match along with live commentary.