Because of the orchestration of the IPL, Indian cricket is now blessed to have a pool of players who can be genuinely called as today's T20 specialist. Since 2016 World T20, the T20 team of India has mainly been an extension of their ODI line-up and that's the reason why there looks to be a similar template being followed even in the shortest format. Although that similar ODI template of scoring runs has been a big success for the team, in today's day and age with the pace at which the shortest format is evolving, surely there's a need for a revamp.
Thanks to the set of new selection brains in the new selection committee. These T20 specialists emerging from the IPL have now been readily infused not just for a trail but also look up to prepare for the upcoming World T20. Someone like Ishan Kishan with his blistering fifty in his debut match now looks to be a fitting candidate for rejuvenating this Indian T20 side. All in all, this stack of players have already become some prominent names at least for their franchises and it's only about a matter of time for them to establish themselves in the Indian team.
With the teams now mainly travelling with a squad of around 20 players because of the pandemic and the bio-bubble strain, there's a very good chance for a few of them to feature in India's T20 side for the upcoming World T20. Hence here's our list of-
Explosive batsmen who can be back-up options for T20 World Cup 2021
1. Suryakumar Yadav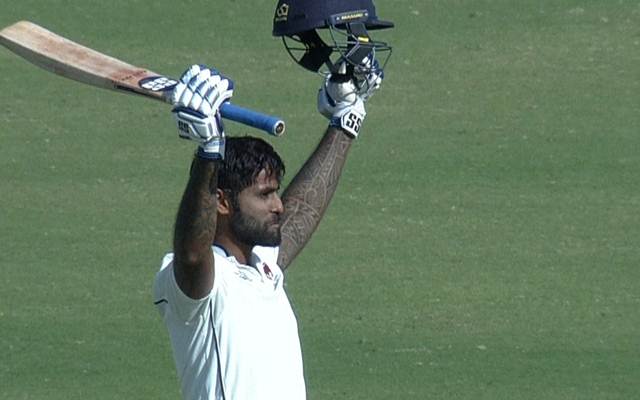 Since IPL 2018, Suryakumar Yadav has become an almost 500-run bank for the Mumbai Indians. The right-hander in the 2020 edition itself scored a total of 480 runs at an average of 40. More importantly, it was his strike rate of 145 which predominantly gave the license to the lower order pros like Pollard and Hardik Pandya to soar MI into some match-winning totals. Because of his flexible batting, the Mumbai batsman can mainly bat anywhere in the top seven.
With his selection now into the Indian team, in his debut match, Yadav was mostly made to capture the number seven position. But in a broader sense, he will arguably be seen competing with Shreyas Iyer for the number four spot or below. To bring out the best from his batting, SKY will be well suited if he gets to bat in the top four as he is someone who has the gameplay to even attack in the middle overs that too without taking much of a risk. Even if placed in the lower middle-order, one can call him a canny player who can be effective with his innovative flicks and his ramp shot. All in all, with the kind of stroke play he possesses, he's always someone looking to fetch that odd boundary in an over while batting up the order.
Regardless of being someone who's not a very big hitter of the ball, as mentioned above, he is special because of his shrewd ability to find the gaps he often tends to deal in the boundaries. While batting at number four for MI in 2020, SKY in his 16 IPL games had thrashed a total of 61 fours. Hence, overall with a fitting proposition of getting accommodated anywhere in the batting line-up, one would be highly anticipating him to be on that extensive squad of the World T20.
2. Ishan Kishan
By already cementing his mark on debut with a scorching innings of 32-ball 56, Ishan Kishan in an actual sense did galvanize the way the Indian team should approach its T20 cricket. Just like his MI peer SKY, Ishan Kishan had a breakthrough IPL year with the franchise where he scored a total of 516 runs from his 14 games at an average of 57.33. The left-hander whose very well regarded for his explosive batting had powered a total of 30 sixes at a strike rate of over 145. In addition to that, he is another exponent who can very well harbour himself in the top five.
With his presence now into the Indian playing XI, the Jharkhand batsman is now in the chatter for potentially replacing Shikhar Dhawan as India's third opener in the T20 World Cup side. Apart from being a third opener, he can also be seen as someone batting at no.4. In the SMAT matches, while captaining Jharkhand, Ishan in his five games maintained a reasonable average of 29 while opening the batting. Overall, he can be summed up as a kind of a player who can become an x-factor in this Indian team.
When it comes to his fire powering the ball, then as skipper Kohli mentioned, his attacking game is more calculative than being reckless. This sort of improvement in his batting can mainly be accredited to the MI support staff which has vigorously worked to bring refinement in his faulty shot selection. All in all, with the nearing ICC event, this stalwart is highly anticipated to join the Indian team as a reserved second opener who could flexibly also accommodate himself if there's an opening in the middle-order batting.
3. Sanju Samson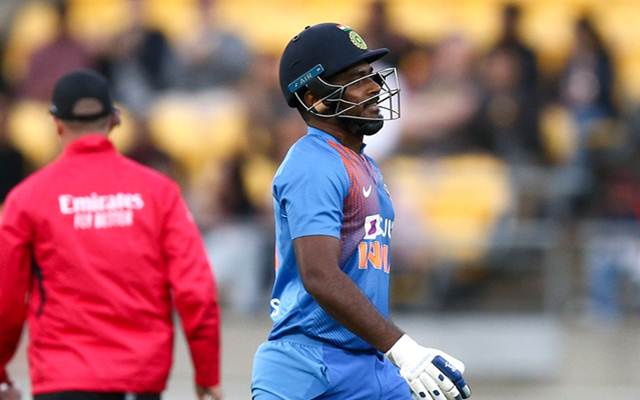 Not long ago despite having a reasonable IPL 2020, Sanju Samson was part of the Indian T20 squad. Either Rohit Sharma or some other established player had been missing from India's top three since the beginning of the year 2020 and Samson was then infused to occupy that position in the Indian team. But with inconsistency being the hallmark of his cricket career so far, the right-handed batsman is yet to flaunt his explosive batting in international cricket. At present from his seven T20I games, the Kerala batsman only averages around 11.
In a general sense, because of his inferior show, the new selection committee has rewarded someone like Ishan Kishan as his direct replacement. But now as the IPL is approaching and with Samson also now being the skipper of the RR side, often in cricket, captaincy along with responsibly has brought out the best from some player's game. Such can be a scenario only if Sanju Samson bats with a lot more accountability rather than falling prey to his impaired shot selection. No doubt that this right hander's batting is tailor-made for this format but when it comes to winning matches for his team, Samson does need to tweak his steep temperament.
Overall, he is the kind of batsman who with his exuberant stroke play can fit in any of the top four positions. His explosive batting is equally impressive whether it's against playing pace or spin. Since there is a razor-sharp competition even for the reserve players in the Indian team, the only silver lining which might help him get back into the side will be a breakthrough IPL. An IPL season where he scores around 500 plus runs along with carrying a robust strike rate of around 150 might see him being in the reckoning for a viable backup option.
4. Rahul Tewatia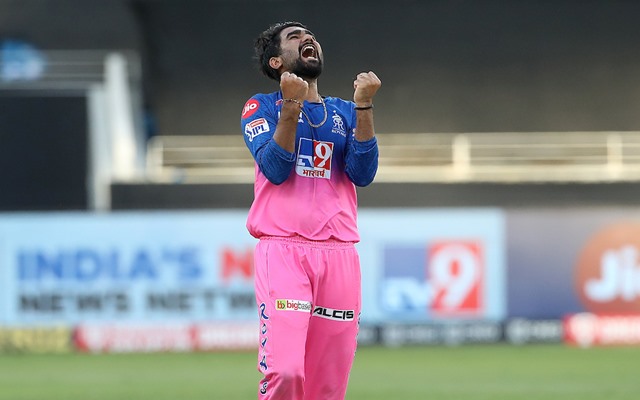 Just like his above peers, even Rahul Tewatia is a multi-dimensional player. The cricketer is a functional all-rounder who can be an explosive lower-order batsman along with his secondary skill of leg-spin bowling. Also, he was one of the biggest sparks coming out of the RR camp in the IPL 2020 and thus now has been elevated into the national team. The Haryana cricketer was seen playing some match winnings innings for RR and mainly averaged 40 along with a strike rate of 140 with his blade. With his nominal leg-spin bowling, Tewatia also scalped 10 wickets at an economy of 7.08.
Because of his all-round abilities, he has been part of ongoing India– England T20I series. But because of the heavy presence of Washington Sundar and Axar Patel, his chances of fetching a game looks indistinct. But when it comes to his explosive batting then in the SMAT matches, twice he played a game-changing innings for Haryana. Firstly against Kerala, the left-hander scored a quickfire 26-ball 41 which included 4 fours and 2 sixes hereby almost taking his team to a total of 200. His second explosive innings had come against Delhi wherein a run chase of 183, Tewatia played an unbeaten 16-ball 31 runs cameo.
With Ravindra Jadeja and Washington Sundar being the two frontline spinning all-rounders for the World T20, this all-rounder looks to be the one missing the ticket. Even as a direct backup, Tewatia has to fight is way up with someone like an Axar Patel whose more so of a bowling all-rounder. All in all, maybe because of his explosive batting which seamlessly allows him to play some game-changing cameos, the Indian team might viably prefer this stalwart as a potential replacement.
5. Mohammed Azharuddeen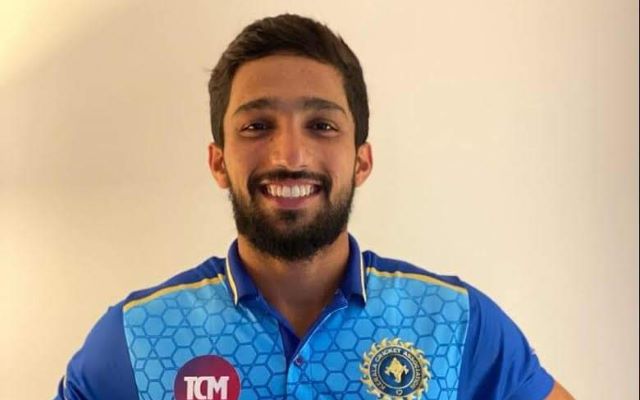 This 26-year old cricketer's name might surprise you in this list but because of his explosive batting in the SMAT matches, the right-hander might transpire himself into the Indian team. The Kerala based batsman in a SMAT match against Mumbai has played an unbeaten 54-ball 137 runs innings while chasing a towering target of 196. His hundred included 11 soaring sixes and 9 boundaries coming at a strike rate of 253.
Based on his recent success, Azharuddeen was then bough by RCB for the 2021 IPL edition and there are very good chances that he might partner with D Padikkal in the playing XI. If this new RCB rookie continues to bat with similar firepower, then skipper Kohli might get tempted to add him as a reserve if there comes a need. Even in his VHT matches, while batting in the middle-order, Azharuddeen averaged around 46 for Kerala.
All in all, one can say that this new wicket-keeper batsman can be fitted anywhere in the top five or maybe even tried in the lower middle-order. In reality, to fetch his India cap, the cricketer surely has a lofty mountain to climb but because of his explosive batting, his name can be raised in terms of the reserves.
Source: The source of this content is our cricket news platform Crictracker.
SportsInfo offers cricket, soccer, kabaddi, tennis, badminton, racing, basketball and other sports news, articles, videos, live coverage & live scores, player rankings & team rankings. Also, offers minute details of any match along with live commentary.