The thirteenth edition of the Indian Premier League was full of action and excitement. While numerous dead-rubber battles turned out to be exciting, a few one-sided matches also ensured that Mumbai Indians were the toughest team to beat. At the end of the second week of the IPL, each team had lost one game, which signified that on any day, any weak team can defeat the table topper. However, the final of the tournament was a one-sided affair and Mumbai managed to clinch another title.
The center of attraction of this edition was Mumbai Indians. Their dominating lineup was considered as the strongest of all time and their players along with the bench strength had a memorable IPL. However, the likes of CSK, RR, KKR, and KXIP were unable to put up a fighting display of cricket during the initial phases of the tournament. There was a clear lack of intent amongst the players.
For M.S. Dhoni, it was time to redeem himself post-2019 World Cup, however, he failed to finish off the games, and CSK's tendency to take the game to the last over added to the ever-growing pressure on the captain's shoulders. Punjab had a hot and cold IPL, they lost most of their matches initially and then won multiple games consecutively to add some spice to the points table. KKR witnessed a change in captaincy but it was too late even for Eoin Morgan to pull up his team into the playoffs. However, in the upcoming season, some players might redeem themselves and put up a show to prove their worth.
Five flops of IPL 2020 who can be hit in IPL 2021-
5. Steven Smith ( Rajasthan Royals)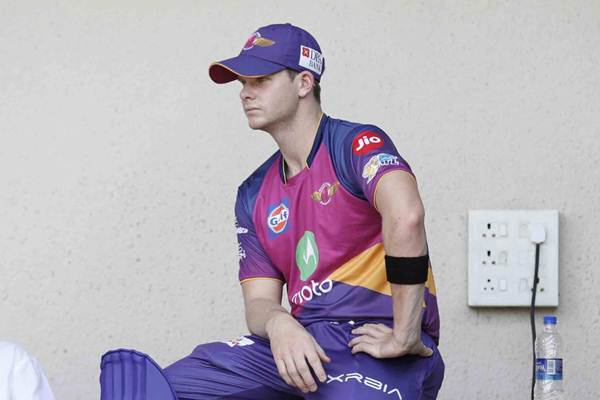 Well known as the finest batsman of this era, Smith has made a mark on every format of the game. Starting as a leg-spinner, he went on to become the number one Test match batsman. During the 95 IPL matches he has played, he has piled up 2333 runs with a healthy strike rate of 129.25, which includes a century as well. Smith was RR's go-to man as Ben Stokes was unavailable for most of the campaign.
Smith had started brilliantly, scoring quickfire half-centuries in the first two games of the season. However, after two consecutive victories, Smith lost his touch and as he attempted to hit the ball too hard, he usually lost his shape. This resulted in his failures against the fast bowlers. As RR's batting order revolved around Smith, the batting lineup failed to put on a proper show.
However, great players know how to make a comeback. After the IPL, Smith scored consecutive ODI centuries against India off 60 oddballs. This showcases his ability to make a comeback. Hence, we do expect him to tee-off in the fourteenth edition of the IPL. For his ability to time the ball, he makes it to this list of 5 flops of IPL 2020 that can be hit in IPL 2021.
4. Rishabh Pant ( Delhi Capitals)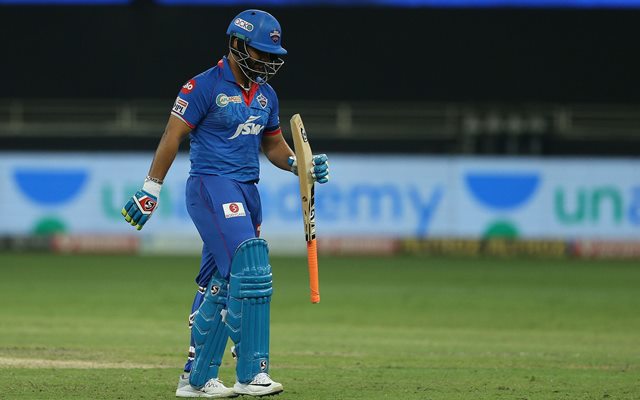 While Delhi Capitals were firing all the cylinders during the first few weeks of the IPL, Rishabh Pant was unable to find his mojo. For a player with a strike rate of 151.9 in 68 IPL games, a strike rate of 113.95 sounds mediocre. During the fourteen games in the thirteenth edition, Pant managed to score 343 runs off 301 balls. This included a single half-century in the final.
He came into the scene after scoring 78 off 24 balls against Nepal in the under-19 world cup. But, during the previous season, he was unable to middle the ball and when the top order failed, the Delhi-batting collapsed. The wicket-keeper batsman's skills behind the stumps were questionable as he dropped a few chances off the bowlers. For Rishabh Pant, the 2020 season was a forgettable one.
However, his previous performances should be enough to pump him up. The strike rates of 162.66, 173.60,165.61, and 130.26 are impressive for any batsman in the shorter format of the game. For a batsman of Pant's stature, it is just a matter of one big inning to make the difference. Now, as Delhi looks for another appearance in an IPL final, Ricky Ponting and co. should back the southpaw to go big and destroy the bowlers.
3. Dinesh Karthik ( Kolkata Knight Riders)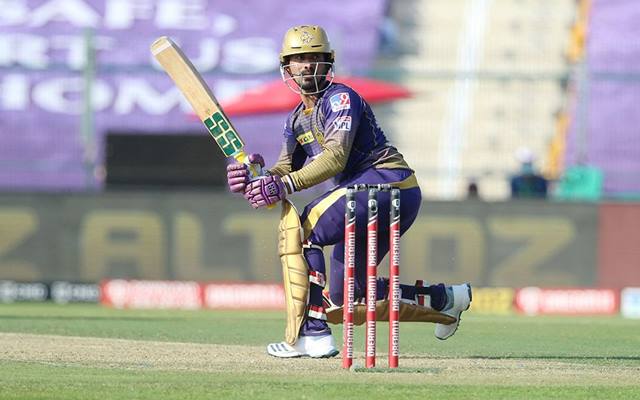 Dinesh Karthik belongs to the era when there were a plethora of wicket-keepers for Sourav Ganguly to choose from. His proper wicket-keeping abilities were overshadowed by his batting skills, as a result, he played along with side M.S. Dhoni, who kept the wickets for the country for sixteen long years. Karthik is one of the batsmen who can clear the stands by playing orthodox cricket shots. His tenure with the Mumbai Indians and Gujarat Lions were up to the mark.
After being drafted by the Kolkata Knight Riders, he was handed the captaincy. He had to work with a team that was created and shaped into perfection by Gautham Gambhir. However, in the thirteenth edition, his tactics were mediocre. Even after suggestions by the experts and analysts, Eoin Morgan was never given a chance to bat up the order, and his presence meant Karthik was under pressure to win matches for Kolkata.
A tally of 169 runs in fourteen matches with a strike rate of 126.11 never represents an in-form Karthik. However, his past performances have helped him to get into the Indian side as a batsman numerous times. Therefore in the upcoming season, we can expect him to lead the batting lineup from the front. Hence he makes it to this list of 5 flops of IPL 2020 that can be hit in IPL 2021.
2. Glenn Maxwell ( Kings XI Punjab)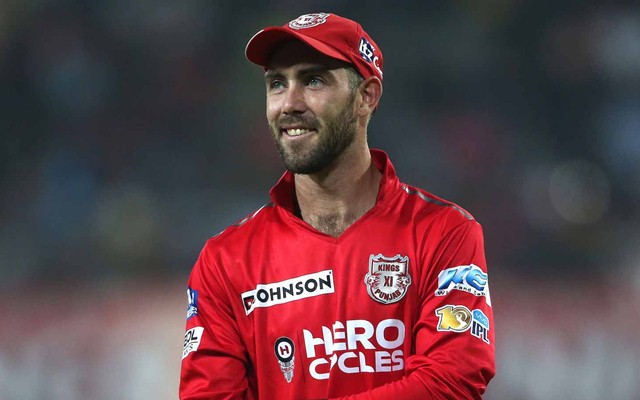 "Will he smash the bowlers all around that park today? "
This was the most common query Punjab fans had throughout the IPL. Their most destructive player, Glenn Maxell was unable to clear the thirty-yard circle during the initial phase of the IPL. If someone looks at his overall performance in the tournament, he has scored 1505 runs at a strike rate of 154.67 in 82 matches. This is certainly enough to earn a million dollars in the IPL.
However, during the thirteenth season. He scored 108 runs off 106 balls with no sixes! Yes, you read it right! The number of boundaries scored is just nine. His failure meant KXIP lost most of their close matches that resulted in their exit. The most area in which Maxwell was most productive was bowling during the powerplay overs! Therefore, without any doubt, he had his worst season in 2020.
However, the team management should continue to back him for the next season. Post-IPL, he played multiple matches winning innings against India during the ODIs. A player like Maxwell needs just one good knock to find his form. Well, we all remember his form during the 2014 season as he consistently scored over ninety runs during the whole season.
1. Mahendra Singh Dhoni ( Chennai Super Kings)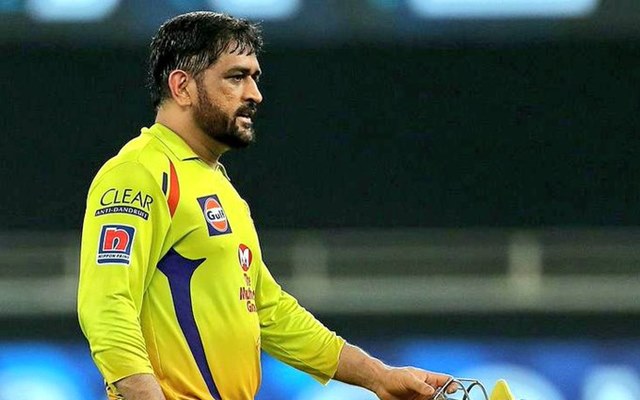 The 2020 season of the Indian Premier League will be remembered for a long time, thanks to CSK's failure to reach the playoffs. They failed to win matches from a comfortable position and the team's reliance on ever-aging players meant that the youngsters never got a chance to showcase their skills during the initial phases. Returning to cricket after a long break, everyone was expecting him to tee-off on the word go. However, things turned haywire after their victory in the first match.
The failure of their top-order and the absence of Suresh Raina never helped the team to go on to the field confidently. Even after Sam Curran and Ravindra Jadeja tried to save their team, they usually felt short of partners. Speaking of Dhoni's performance in the 2020 season, he scored 200 runs off 172 balls with a poor strike rate of 116.27. For a player who smokes every ball during the death overs, this was a sign of the sunset of his career.
However, during a toss, he cleared that he will play in the upcoming edition of the IPL. For a player like Dhoni, who has had an illustrious career, he deserves to bid goodbye to the sport in front of a packed crowd. Like Gayle, who has stated that he might play a couple of T20 World Cups, Dhoni might stay with the franchise as his team is entering into a transition phase. As record speaks, he has scored 4632 runs in 204 matches with a strike rate of 136.75, he can guide his team to victory when he middles the ball. Therefore, Dhoni makes it to this list of 5 flops of IPL 2020 that can be hit in IPL 2021.
Source: The source of this content is our cricket news platform Crictracker.
SportsInfo offers cricket, soccer, kabaddi, tennis, badminton, racing, basketball and other sports news, articles, videos, live coverage & live scores, player rankings & team rankings. Also, offers minute details of any match along with live commentary.