Since the start of their revamped cricket calendar for the 2020-21 season, the Indian team has completely astonished everyone with the kind of a voyage they had to reach towards their new horizons. A gobsmacking triumph in Australia, followed by a dominating home Test series win against England along with some strenuous grind to clinch the limited-overs leg in itself justifies why the Indian team is now hailed as the best in the world.
However, to manifest such triumphing times, recently there have been some new set of individuals who with their consistent vigorous performances have elevated the overall strength and stature of the Indian team and surely are the future heroes on whom the team will massively depend upon.
Overall, with a massive blooming and development being happening inside the Indian dressing room, some individuals are now bound to receive an elevation in terms of their salary for the upcoming season.
Here are five Indian cricketers who can expect a better salary for the forthcoming season:
1. Washington Sundar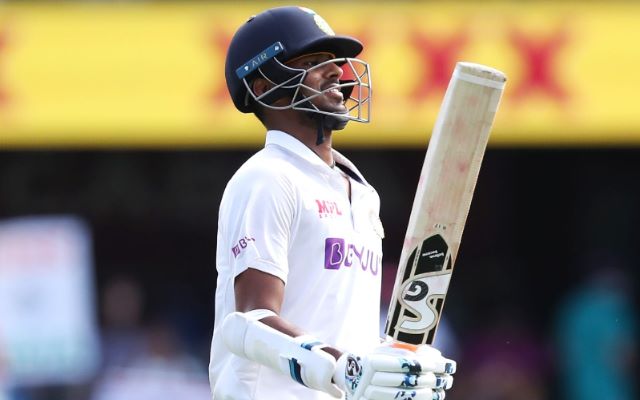 Ever since Ravindra Jadeja has been injured, Washington Sundar has been the constant player who has not only undertaken his role meticulously but perhaps has emerged as a match-winning hero during the toughest of adversities. Whether it was his unexpected Test debut in Australia where he first scalped three crucial wickets followed by highly valuable innings of 62 in the first innings or his late sturdy contribution during India's historic run-chase at Brisbane, playing Washington Sundar was a masterstroke that helped India to rewrite history in Australia.
His skills to undulate adversities were yet again witnessed during the fourth Test against England when he played a match-winning inning of unbeaten 96 eventually helping India to qualify for the WTC final. Overall, prior to the start of the season, Washington Sundar was hardly an established cricketer across formats but with his recent heroics, he has now emerged as a vital bridge between India's batting and bowling inside the playing XI.
At present from BCCI's current contracted list, Washington Sundar's earnings currently make him a member of the Grade C contract which eventually yields him a total of 1 crore. Now normally the Grade C category does comprise of players who are the new entrants of the Indian team but with Sundar now being the regular member of the side across formats, it will be highly anticipated to see him transpire into Grade B. Therefore, with his upsurge, Sundar can then find himself in the company of Hardik Pandya, Umesh Yadav, Yuzvendra Chahal, etc.
2. Shardul Thakur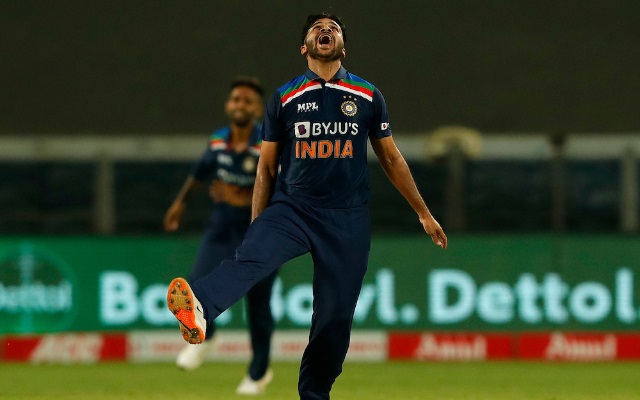 With the unavailability of each of the three front-line pacers (Jasprit Bumrah, Mohammed Shami, and Bhuvneshwar Kumar) mainly either because of their injuries or because of their work-load management, Shardul Thakur, in the limited-overs series, has been the chief first-choice seamer for India in their absence. In the year 2020 itself where Shardul extensively represented India in T20Is, the pacer was the leading wicket-taker for India with 15 wickets from his nine games.
In the recently concluded T20I series against England, once again, Shardul was seen amongst the wickets as from the five games he scalped eight crucial wickets including his match-winning spell in the fourth T20I. Thakur's bowling form then got transpired in the ODIs as from his three games he shredded seven wickets.
Also apart from now being enjoying the reputation of a wicket-taking bowler, his impressive batting proposition is one of the fitting reasons why he is now highly preferred over other seamers. Overall, being a bowler who was infused into the squad as a second-choice seamer, Shardul Thakur is now a prominent name in India's limited-overs team. He is also likely to be seen in the upcoming World T20 squad.
At present from BCCI's current contracted list, Shardul being the new and a testing/try-out commodity, was seen fetching a Grade C contract for the 2020-21 season. However, with his bowling exhibiting a massive upthrust along with being routinely part of the playing XI, Shardul Thakur will be highly anticipated to grab a Grade B contract this time. Being part of the Grade B list will then make him stand amongst his peers like Yuzvendra Chahal and Hardik Pandya in limited-overs cricket.
3. Hardik Pandya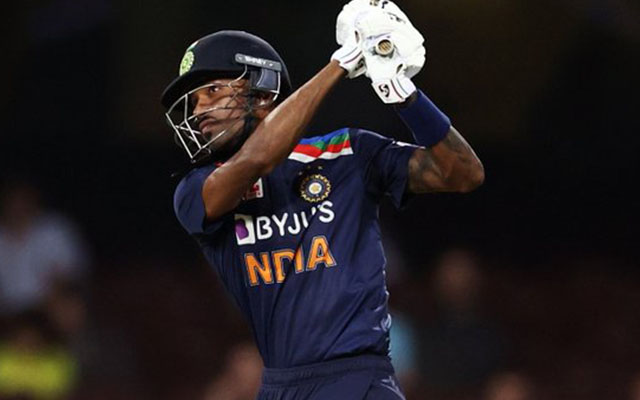 Right after the World Cup 2019, Hardik Pandya had gone through a hazardous injury, which for a very long time, had prohibited him from actively performing the duties of the fifth bowler. As a result, his injury not only affected India's ODI batting order but also dismissed him from being part of the Test team.
However with Hardik, gradually now lifting himself to yet again be back as a genuine all-rounder for India, at least in the T20Is he has been seen regularly contributing. Also by being part of the recent Test series against England one can immaculately say Hardik is now exponentially back in the grind to become a multi-format player.
In limited-overs cricket, Hardik is now a vital cog for Team India especially in the lower middle-order batting thus making him a guarantee to start in the playing XI. In addition to that, he is also one of those elusive batters, who with his aggressive batting, will be India's catalyst to turn games around. Hence overall, with his recent addition to Test cricket along with carrying a very demanding white-ball role in the near future, Hardik Pandya will surely experience a hefty elevation in terms of his annual contract with the BCCI.
At present from BCCI's current contracted list, Hardik Pandya is a member of a Grade B team which eventually makes him earn 3 crores. But with a colossal shift in terms of his services in the near future, it is highly speculated that Hardik will fetch a Grade A contract for the upcoming season. The Grade A contract will then take him at par with other multi-format players like Rishabh Pant, KL Rahul, Ravindra Jadeja, etc and who knows if Hardik does end up having a breakthrough year for India, a Grade A plus promotion is also a possibility.
4. Shubman Gill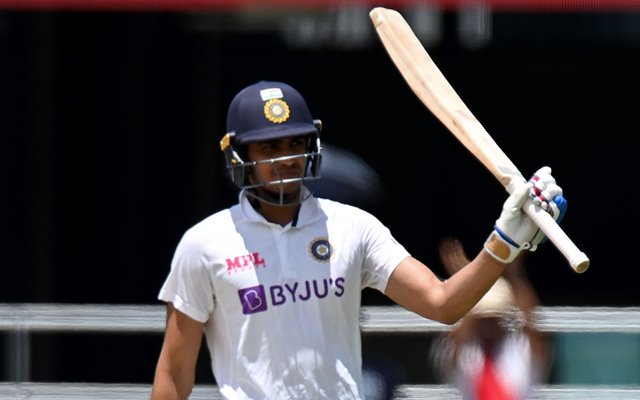 Not long ago India had found their two new solid Test match openers against South Africa in their home series in 2019. But with Rohit Sharma not being available for the first two Tests in Australia, the ever-talented Shubman Gill then eventually grabbed this illustrious opportunity, leading him to become another established opener for India now in Test cricket. His batting at the top has been a revelation for India whose ultimate evidence was seen when he played a threatening inning of 91 in India's history run-chase at Brisbane.
Because of his excellence in Australia, Gill was also selected for the home ODI series against England and will at some point be tested for his white-ball skills. Hence with an international career now getting filled with eventful endeavours, Shubman Gill is highly assumed to finally bag its first annual contract in the upcoming season.
Like every new emerging cricketer in the Indian team, Gill may first be infused with a contract of Grade C ultimately yielding him a deal of 1 crore. Along with him, there's also another new set of cricketers who are expected to be part of the Grade C contract list.
5. Mohammed Siraj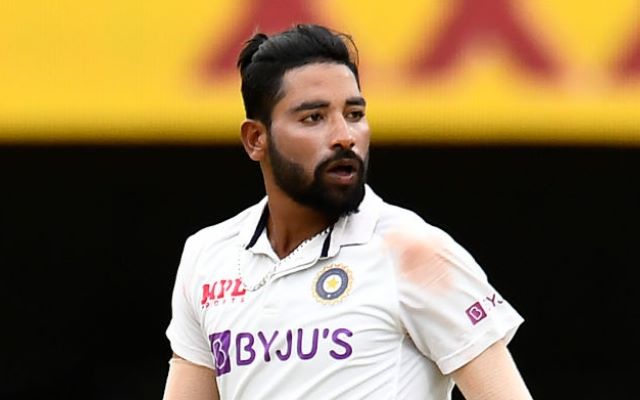 After his years of grind in India A where Mohammed Siraj was the team's legitimate first-choice pacer, finally in the tour of Australia, where he made his Test debut. Although during the start of the Test series, Siraj was seen warming the benches by the time when the fourth Test arrived, he legit became the leader of the bowling attack thanks to an adverse phenomenon.
Siraj, in his debut series, was highly impressive and one of the underlying pillars, who helped India to rewrite history on Australian soil. His profound fostering at India A level made his transition in international cricket as breezy as possible and overall also made him receive some immense praise from the Australian pundits. Therefore, with such an overpowering rise in his debut tour, Siraj was then called up for India's ODI series against England.
All in all, with at least his Test career getting a big flourishing, Siraj is distinctly expected to grab an annual contract for the upcoming cricket season. With cricket now being played in a strenuous environment where replacements are highly rational, someone like a Siraj will be routinely seen in the Indian squad for all formats. Hence along with Shubman Gill, even Mohammed Siraj is strongly assumed to fetch a Grade C annual deal.
Source: The source of this content is our cricket news platform Crictracker.
SportsInfo offers cricket, soccer, kabaddi, tennis, badminton, racing, basketball and other sports news, articles, videos, live coverage & live scores, player rankings & team rankings. Also, offers minute details of any match along with live commentary.