The Indian Premier League (IPL) has given an opportunity to many players to get proper value for their skills. The system of the auction allows players to set their base price, and then depending on the demands of their skills and resources, they get an adequate amount of money from the franchises.
But, at times, the teams become quite desperate to have a player on their side, so much so that the players end up getting way more money than anyone's expectations. Over the years, there have been many players who have gone to the franchises for huge sums of money but failed to deliver what was expected out of them.
This is a common occurrence in the IPL, where two teams enter a bidding war for one player, and before we know, the price of that player has gone to the upper limit, which no one had imagined.
Ahead of the 2021 edition, let us look back at the 5 overpaid players of all-time in IPL history:
1. Glenn Maxwell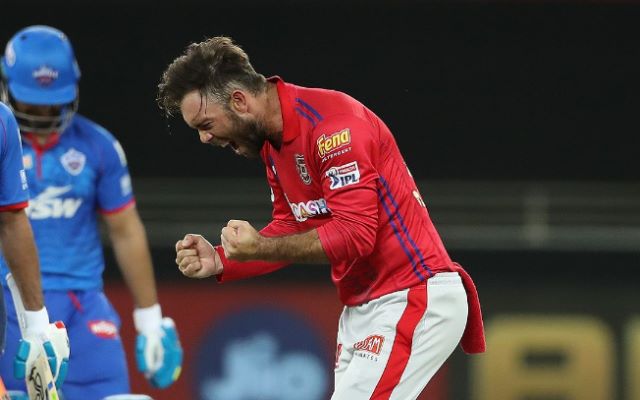 Glenn Maxwell is one of the most destructive players in T20 cricket. But, his IPL records don't have a good reading. And if you remove the stats from the 2014 season, then the numbers become a little less convincing as an example for Maxwell's ability to play in T20 cricket. However, his numbers have not stopped him from fetching huge sums of money at the IPL auction.
Maxwell was with the Kings XI Punjab for four seasons between 2014 and 2017. However, in 2018, he was let go of by the Punjab franchise. In an auction, Delhi picked him up for INR 9 crores. In that season, he scored only 169 runs at an average of 14.08. He was released by the franchise, but he skipped the next due to his World Cup 2019 preparations.
He returned in the 2020 season, when Kings XI Punjab once again bought him, this time for INR 10.75 crores. He had another underwhelming season, scoring only 108 runs at an average of 15.42 from 13 innings. His strike-rate was 101.88. Interestingly, he managed to fetch INR 14.25 crore for the IPL 2021 season, when Royal Challengers Bangalore bought him.
2. Yuvraj Singh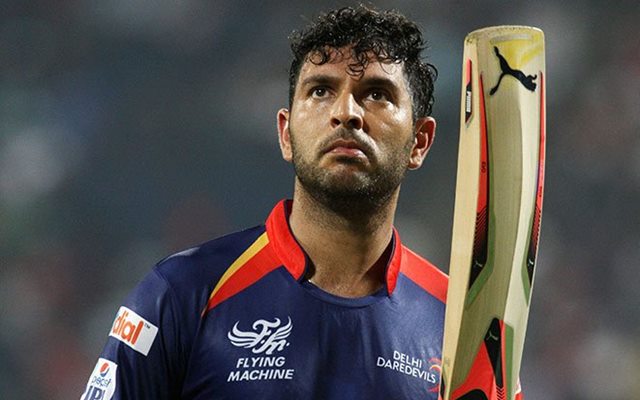 Yuvraj Singh's impact as a player in any team he plays is huge, especially if it is a white-ball game. The left-handed batsman has a really good ball-striking ability with experience of playing in all sorts of conditions. However, his overall IPL numbers aren't as good as his T20I numbers for India.
But, being an experienced Indian batsman helped him fetch big salary IPL contracts. In 2014, when Yuvraj Singh came back to the IPL auction, Royal Challengers Bangalore bought him for INR 14 crores, making him the most expensive player in the history of IPL at the time. He had a decent season, scoring 376 runs with an average of 34.18 and a strike rate of 135.2.
But, RCB had a plan to release him and then buy him again at the auction for a smaller amount. The plan backfired when Delhi went all-in for the southpaw. He was bought for INR 16 crore, another record that was intact till 2021. But, this season saw a major dip in form for the World Cup winner, as he only managed 248 runs in 14 innings at an average of 19.07.
3. Chris Morris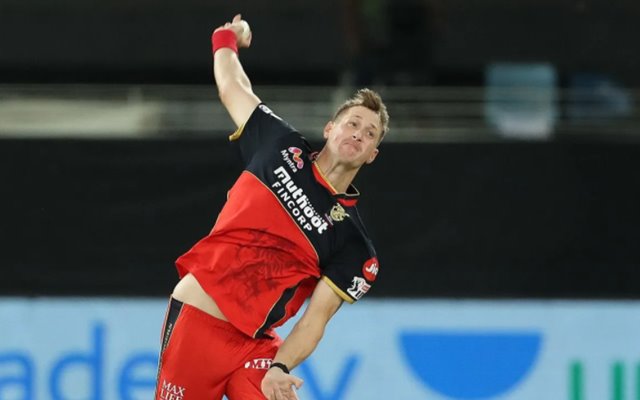 Chris Morris is a talented South African player who has been around the scene for quite some time. His major skills include his ability to bowl at the death, extract some bounce from the wicket with his height, and given an opportunity, hit the ball out of the park batting lower down the order.
There is no doubt that Chris Morris is good at all these aspects. He may not be the most consistent player, but he is quite good. However, the bids which he has received in the past few auctions are a little more than what one can expect. After playing for Delhi from 2016 to 2019, he was released by the franchise.
Royal Challengers Bangalore bought him for INR 10 crores for the IPL 2020, which eventually took place in the UAE. He played in nine matches and picked up 11 wickets with a decent average of 19.09 and a really good economy of 6.63. RCB released him next season, and for the 2021 edition, he was bought by Rajasthan Royals, one of his former franchises, for a whopping INR 16.25 crores. This also made him the most expensive player in IPL history, coming from an auction.
4. Kedar Jadhav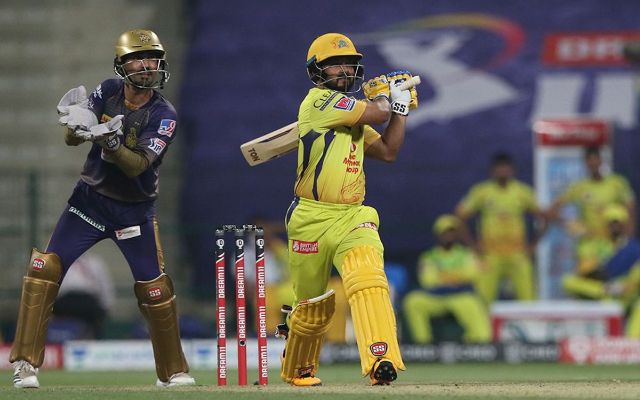 Ahead of the 2018 IPL auction, Kedar Jadhav was at the peak of his career. He was an important member of the Indian ODI team and was getting to play several matches, not just because of his batting but also bowling. This was also the time when he made it to the IPL auction and fetched an outstanding amount.
He was bought by Chennai Super Kings for INR 7.8 crores in the auction. In the 2018 IPL, he could play only one match and missed the season due to an injury. He came back for the 2019 and 2020 editions but had an underwhelming record as a batsman. In 2019, he played 14 matches scoring 162 runs at an average of 18.00 and a strike rate of 95.85.
With the hope of rejuvenating his international career, Jadhav had arrived for his third season with CSK but returned with poor numbers once again. In 2020, he scored just 62 runs in eight matches with an average of 20.66 and a strike rate of less than 100. Eventually, the franchise let him go ahead of the IPL 2021 auction. He was bought for his base price by Sunrisers Hyderabad.
5. Pat Cummins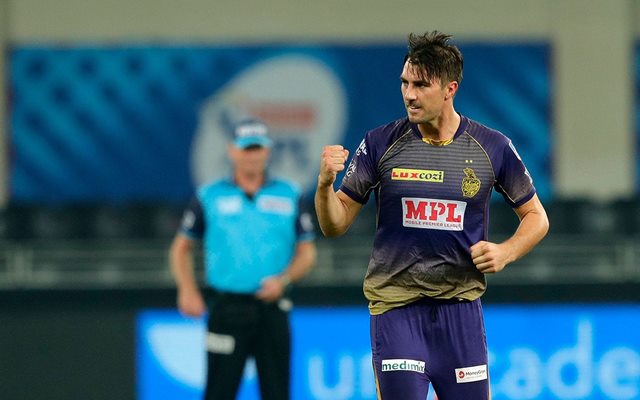 Kolkata Knight Riders have always had one or two overseas pacers in their line-up to boost up their squad. There have been serious legendary pacers like Brett Lee, Shane Bond, Shoaib Akhtar, Morne Morkel, etc, who have been with the franchise. In the 2018 auction as well, they got Mitchell Starc on board with the hope to continue the formation.
However, Starc didn't turn up for them in either of the seasons. This forced them to release Starc and try to get a fast-bowler in their mix who is experienced. In came Pat Cummins' name in the IPL 2020 auction. KKR didn't enter the bidding war until a long time. But, as the bidding was going north of INR 15 crore, they jumped in to get the Australian pacer.
Cummins was bought for INR 15.5 crores. Even though he is one of the best pacers with the red-ball, his T20 numbers were nothing too extraordinary. Even in the IPL 2020, the right-arm quick bowled well but some might say that he was paid too much money for doing what he did. He picked up 12 wickets from 14 matches at an average of 34.08 and an economy of 7.86.
Source: The source of this content is our cricket news platform Crictracker.
SportsInfo offers cricket, soccer, kabaddi, tennis, badminton, racing, basketball and other sports news, articles, videos, live coverage & live scores, player rankings & team rankings. Also, offers minute details of any match along with live commentary.