Fans on social media can be ruthless sometimes. The fact that social media has literally no filter, players often face criticism for their performance on the field. The players have to take it all in and not say anything to it. But, this is not just fans. Social media has given a platform to everyone with a cellphone and opinion to say it out loud.
Sometimes, some questions or some arguments can be quite harsh for the cricketers to take. And it is only sometimes that they give savage replies on social media. Social media has become such an intensive part of our lives, that it is quite impossible to even ignore what goes in that realm.
5 instances when cricketers gave befitting replies on social media
1. Hanuma Vihari's classy reply to Babul Supriyo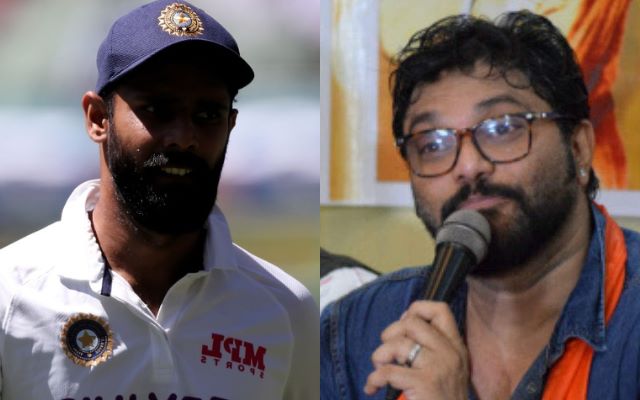 Recently, India pulled off a draw from the jaws of defeat against Australia in Sydney. Hanuma Vihari battled with a hamstring injury and kept blocking everything that came on his way in order to make sure that happened. It was a heroic knock, so say the least.
At some point in time, the Andhra batsman was batting on less than 10 runs having faced more than 100 balls. Now, given all the situation in the match and injuries to the players, it was certain India would lose the match, had he not batted the way he did. But, Indian singer and politician, Babul Supriyo didn't like his approach. He ended up putting up a tweet in which he said some outrageous things. The tweet reached Vihari's feed somehow.
The batsman saw that Supriyo had misspelt his name. Vihari took this opportunity and replied to the tweet and corrected him for getting the name wrong. The reply was fitting and had come from a man with integrity and the fans appreciated that.
*Hanuma Vihari

— Hanuma vihari (@Hanumavihari) January 13, 2021
2. Shikhar Dhawan's epic reply to a fan who used derogatory statements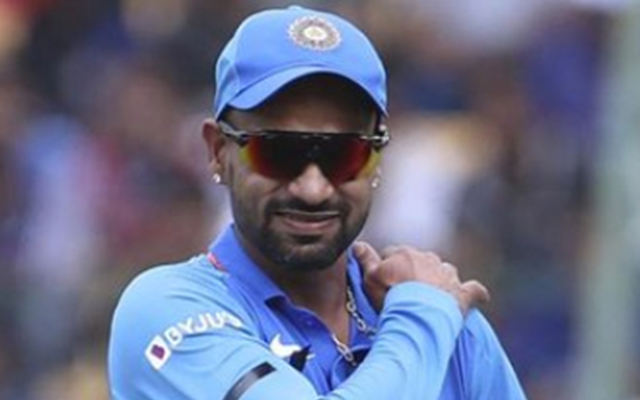 This incident too is quite recent. The incident happened when Shikhar had posted a picture with Yuzvendra Chahal and Deepak Chahar on Instagram. Now, the left-handed batsman is someone who is known for giving cheeky replies, but a fan still wanted to mess with him.
The fan commented on the photo, "Tatti Shakal… Tatti gameplay", (translates to sh***y face, sh***y gameplay) which is absolutely not acceptable to be said to any respected individual. Dhawan could have ignored this as the cricketers do, but it wasn't his style.
Instead of ignoring, the Delhi batsman decided to give it back to the fan. He wrote as a reply, "Hanji aapke gharwale bhi yehi keh rahe they aapke baarein", which translates to 'This is exactly what your family was saying about you.' The reply became quite popular with his fans.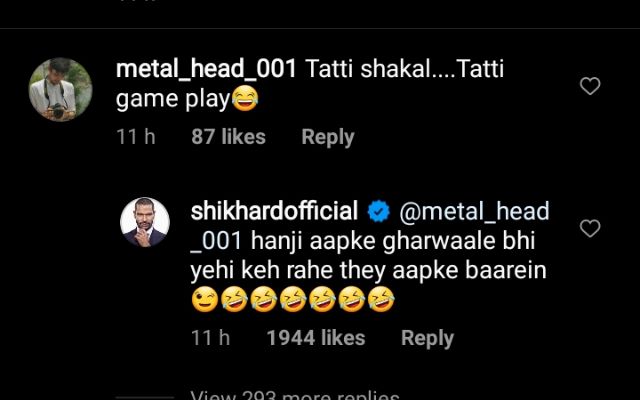 3. Stuart Broad shuts an Aussie fan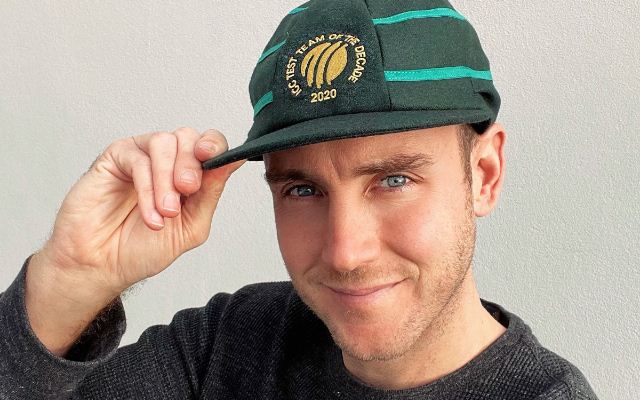 During the Ashes 2013, in a match at the Nottingham ground, Broad was batting against a spinner from the Australian line-up. He edged one and the ball went straight into the hands of the slip fielder. It was very evident that he had edged it.
However, the umpire had a different idea as he gave it not out, much to the disbelief of the Aussie players in the field. Broad decided not to walk, even though he knew he had edged it.
A month later, an Australian fan wrote on Twitter asking the English bowler, why can't he just walk when he knows he is out. To this, the fast-bowler replied with fire, asking the fan instead whether the players from the Australian sidewalk out when they are out. His reply was, "Like your players do? You are just a pathetic hypocrite." The fan kept on with his verbal volleys but Broad just gave a mic-drop moment.
@OzCricketFreak Like your players do? You are just a pathetic hypocrite

— Stuart Broad (@StuartBroad8) August 26, 2013
4. Virender Sehwag going up against Piers Morgan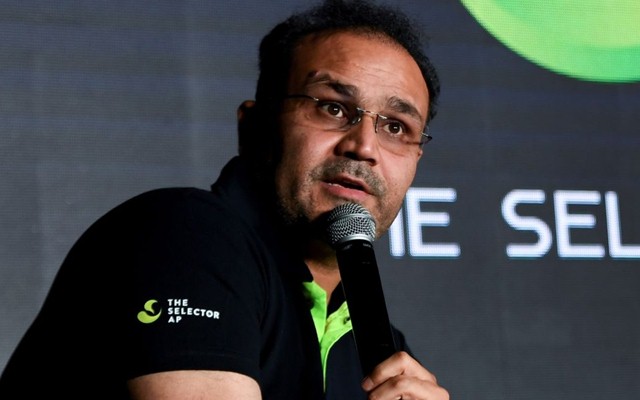 Piers Morgan, a renowned British journalist, has had a few altercations with Indian cricket's Twitter king, Virender Sehwag. The thing actually started after Morgan had tweeted during the 2016 Olympics games about Indians celebrating the two Olympic medals they had won.
He wrote on Twitter asking how embarrassing it is that a country with such a huge population is celebrating the fact that they have won two medals, that too neither of them is a gold. The former Indian batsman had the most unique reply for this.
He wrote that Indians cherish every win that they have. Sehwag then went on to point out that England, a country which invented cricket, is yet to win a World Cup. The Twitter battle between the two went on for a year or so, as the two kept taking jibes at each other. But, Sehwag's reply was fitting enough for Morgan to lose this one.
We cherish every small happiness',
But Eng who invented Cricket,&yet2win a WC,still continue to playWC.Embarrassing? https://t.co/0mzP4Ro8H9

— Virender Sehwag (@virendersehwag) August 24, 2016
5. Gautam Gambhir doesn't take anything from Kevin Pietersen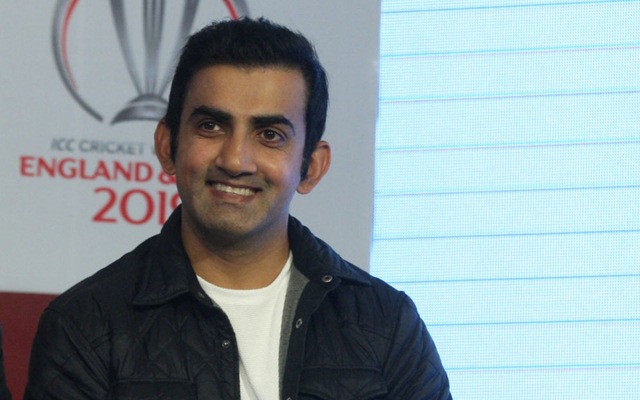 This incident had gone viral for many reasons. Star Sports had uploaded an announcement for its social media page for a show which was going to air on television. Both Gautam and Kevin Pietersen were going to be part of this conversation.
In the announcement, Gautam's photo had him, you guessed it, not smiling. So, KP trying to be cheeky replied that can we have GG to smile sometimes. Gautam was taking none of it, as he went on and reminded how KP had made him smile.
The ex Indian cricketer cheekily reminded KP how he had got out to Yuvraj Singh back in 2008 during the famous 'pie chucker' incident. GG also reminded him that it was he who had taken the catch and that Pietersen had made him smile.
Can we get GG to smile?

— Kevin Pietersen🦏 (@KP24) April 15, 2020
Well #legend guess u forgot!!! You have given me many reasons to smile. One of them came in December 2008 in Chennai. I think the scoreboard read Kevin Pietersen lbw b a certain #piechucker @YUVSTRONG12 #AskStar #CricketConnected @StarSportsIndia @KP24 @SteelyDan66 https://t.co/PjohonM1Se pic.twitter.com/y58nrdA6SS

— Gautam Gambhir (@GautamGambhir) April 16, 2020
Source: The source of this content is our cricket news platform Crictracker.
SportsInfo offers cricket, soccer, kabaddi, tennis, badminton, racing, basketball and other sports news, articles, videos, live coverage & live scores, player rankings & team rankings. Also, offers minute details of any match along with live commentary.