Social media has now become an integral part of our life. Taking a look at social media feed has now become a daily routine for almost every individual. It has become next to impossible for us to lead our lives without various social media apps such as Twitter, Instagram, Facebook, Snapchat etc.
The same goes with cricketers, despite being famous they too use social media. Their social media activities are often monitored by fans and authorities. This is one of the major reasons why cricketers have to always think twice before posting anything on any of their social media accounts.
There have been several incidents where emotions have managed to get the better of cricketers, due to which they have said something controversial on social media. There have been few incidents where such cricketers have been punished for their social media activity.
5 Times when cricketers were punished for their social media activity
1) Rory Burns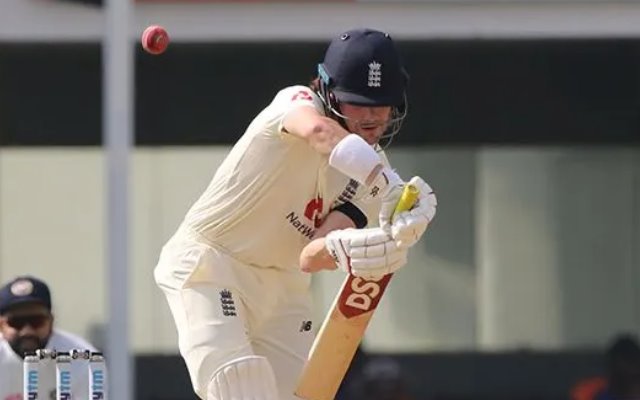 This is one of the most recent cases. English opener Rory Burns hasn't really been having the best of times in India, neither has his team. England's performance in the recently concluded third Test against India resulted in an ugly spat between him and England Women spinner Alex Hartley on Twitter.
Burns had hit back at Alex Hartley on Twitter after the latter had taken a dig at the national men's team for getting over with the Motera Test within two days. "Nice of the England boys to get this test match finished just before England Women play tonight," Hartley had written on Twitter with four clapping emojis. She had also advertised that the women's side were preparing for their second ODI against New Zealand in the same post.
Not taking kindly to her remarks, Burns had posted, "Very disappointing attitude considering all the boys do to support the Women's game." The tweet was subsequently deleted. England then decided to give opener Rory Burns a reprimand for this tweet, which he posted after their humiliating defeat in the third Test against India in Ahmedabad.
Talking about this incident, England head coach Chris Silverwood said, "It's not for me to judge on that one. That will be dealt with back in England, obviously. For me, I don't worry about things like that. I've got more on my plate this end to worry about. That's what I'll be encouraging the boys to do as well: keep their head in what's happening here."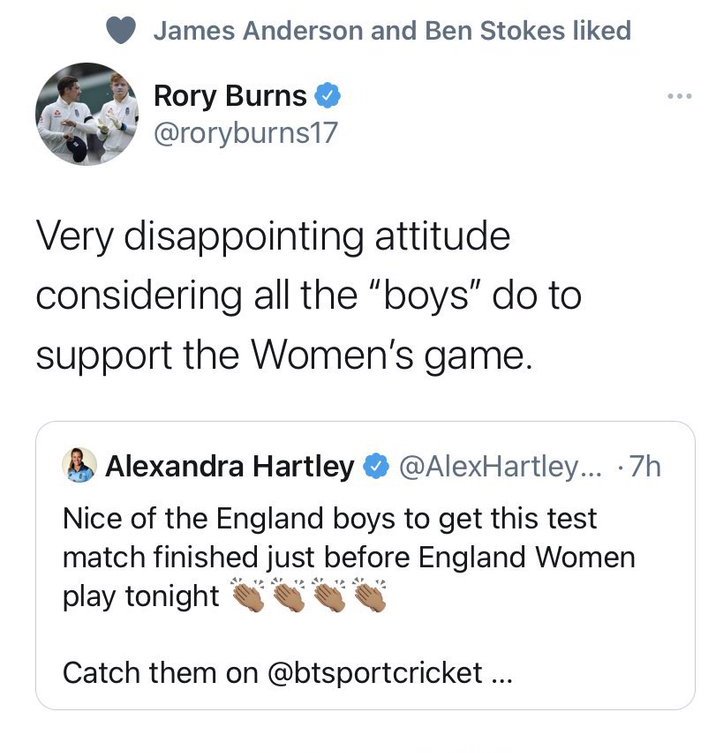 2) Darren Bravo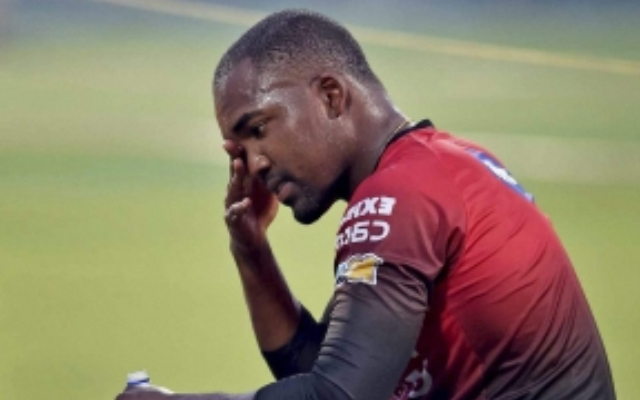 Darren Bravo has had his fair share of controversies. Bravo has been one of the most underrated Test batsmen for the West Indies. This incident involving Darren Bravo and Dave Cameron took place in 2016.
Bravo was sent home ahead of the tournament in Zimbabwe back in 2016. After which the West Indies Cricket Board (WICB) cancelled his match/tour contract over a controversial tweet. Responding to WICB President Dave Cameron's criticism for his form which led to him earning only a Grade C retainer contract, Bravo tweeted: "You have been failing 4 d last 4yrs. Y don't u resign and FYI I've neva been given an A contract. Big idiot @davec51."
The board then informed DM Bravo that he had contravened the terms of his match/tour contract and that he would be withdrawn from the tour. He was also given a deadline to remove the offending tweet but failed to do so. A subsequent WICB release stated that Bravo had been dropped "due to inappropriate and unacceptable behaviour which is contrary to his contractual obligations to the WICB".
3) Emily Smith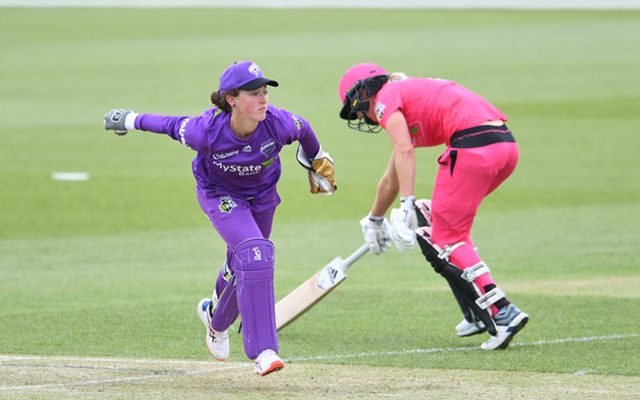 Emily Smith was initially banned for 12 months before her ban was reduced to just 2 months. The Hobart Hurricanes wicketkeeper posted the Hurricanes team which was all set to face Sydney Thunder on her personal Instagram account on Saturday, 2 November 2019. The match was abandoned owing to the poor weather over there back then.
Cricket Australia's Anti-Corruption Code prohibits disclosing inside information where the "participant knew or might reasonably have known that such disclosure might lead to the information being used in relation to betting in relation to any match or event". While some people felt her punishment was too harsh, the others felt that it was rightly deserved. Sean Carroll, CA's head of integrity and security, then said that the governing body accepted that there was no intent to breach the code but all players must be aware of their responsibilities.
Carroll said via a CA statement: "Whilst Cricket Australia acknowledges that at the time of posting the team line-up there was no intent to breach the Anti-Corruption Code, CA's rigorous anti-corruption player education program means that players are well aware of their obligations under the Anti-Corruption Code and there is no excuse for breaches regardless of the reasons for information being disclosed.
4) Kevin Pietersen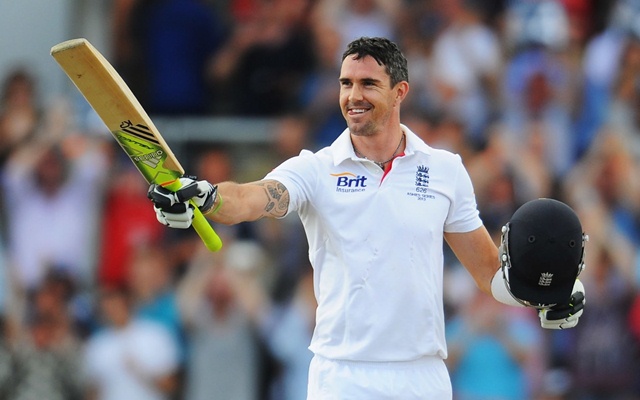 It is safe to say that KP was one of the most enigmatic players of all time. Despite all his achievements and accolades, controversies never seemed to get rid of him. The Former English skipper's poor form resulted in him being dropped for the England squads to take on the tourists in five ODIs and two T20s in 2010.
Pietersen broke that news by posting a message on Twitter which said: "Done for rest of summer!! Man of the World Cup T20 and dropped from the T20 side too.. Its [sic] a f*** up!!" This didn't go really well with the ECB. They punished him for this and he faced ECB probe for this tweet.
Geoff Miller, the national selector was clearly unimpressed both by Pietersen's outburst and the use of Twitter in general. "Whether there is an apology or not, I'm sure [England coach] Andy Flower will have a word with him. I don't like that kind of language – and I don't use that language at all. I don't follow Twitter and I'm not a great believer in that kind of thing. I don't think it is necessary." Miller said. KP deleted this tweet minutes later and has apologized for his controversial tweet as well as for his harsh words.
5) Suryakumar Yadav
It is safe to say that Suryakumar Yadav has been one of India's best players in the domestic circuit for quite a while now. His form was rewarded by him getting selected for the Indian team for the upcoming T20I series against England. However, even SKY had once landed in a controversy, thanks to social media.
Back in 2017, Mumbai Cricket Association (MCA) senior selection committee picked their 14 member-squad for the inter-state one day limited over league which took place in Chennai from February 25. The committee headed by Milind Rege kept the 15th member's slot vacant for the next 24 hours, reason being the MCA has sent a notice to its star player Yadav seeking explanation on a retweet. The Retweet stated: "You are dropped? Looks like Bombay selectors are unaware that you are the Vice Capt of IPL champion team KKR."
This didn't go well with the selectors. In a letter sent to the SuryakumarYadav, MCA had warned its batsman that if he is not able to give a satisfactory reply then MCA will take strict action against him. However all of this is in the past as SKY has a really good chance of making his international debut for India in the upcoming T20I series against England.
Source: The source of this content is our cricket news platform Crictracker.
SportsInfo offers cricket, soccer, kabaddi, tennis, badminton, racing, basketball and other sports news, articles, videos, live coverage & live scores, player rankings & team rankings. Also, offers minute details of any match along with live commentary.