Batting and bowling are, by nature, the two prime aspects that define the game of cricket. This has oftentimes undermined the value of the third-key aspect that exists in the gentleman's game: the aspect of fielding.
But in recent times, fielding has started to evolve into a more important role than a mere, third-wheel presence in the sport. In fact, most modern-day team-building approaches nowadays require a player to meet a certain threshold standard for on-field agility and fitness. And in some cases, failing to meet those criteria can even result in the player being dropped.
5 Top cricketers who were dropped for poor fielding
1. Virender Sehwag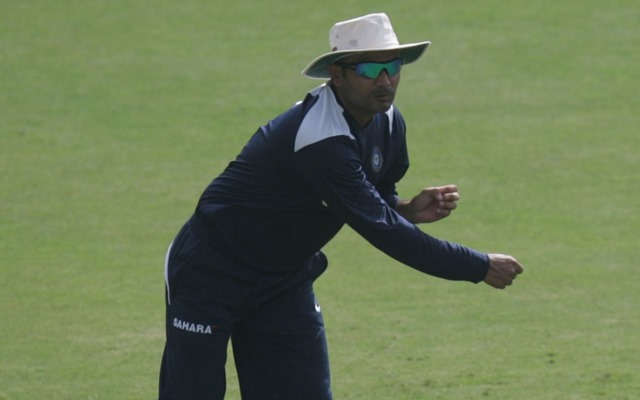 Back in his day, the Delhi-born, Nawab of Najafgarh used to pulverize bowling-attacks all around the globe with his hard-hitting batting. Sehwag's prowess as one of India's finest top-order batsmen is well evident from his stats; which read 8000+ runs in Tests and ODIs apiece at respectable strike rates of 82.23 and 104.33 respectively.
Batting aside, on field, too, Sehwag managed to build quite a strong reputation for himself. Primarily a fielder stationed at square areas of the wicket, Viru, in his international career, claimed a total of 184 catches across Tests and ODIs. His ability to move quick through the air made him an extremely agile fielding option.
However, towards the twilight of his career, Sehwag's physical attributes experienced a steep decline, which oftentimes made him a liability on the ground. In fact, back in the 2011-12 CB tri-series, (ex) India captain MS Dhoni openly conveyed his reluctance in fielding 'slow' senior players like him on bigger grounds.
Not long after that observation, Sehwag, aged 34 then, found himself relegated to bench-warming roles; with the likes of Rohit Sharma and Ajinkya Rahane often getting the nod ahead of him. By 2013, the team management had completely moved past considering Viru as a viable squad member; so much so that his omission from the 2013 Champions Trophy team hardly raised any eyebrows.
2. Kamran Akmal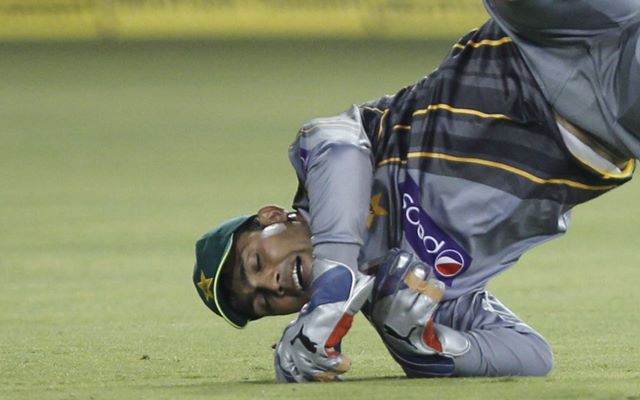 Pakistani 'keeper-bat Kamran Akmal used to be a vital cog in the men-in-green's batting lineup of the past decade. Kamran's USP was that he could reliably bat at just about any position in the order, which made him a handy all-position batsman.
Additionally, he also served as a handy wicket-keeping option. His keeping stats in Tests read 184 catches and 22 stumpings from 53 matches. That being said, Kamran's work behind the stumps, while serviceable, proved to be disappointingly mediocre at times. The eldest Akmal sibling has been culpable of making some notoriously infamous errors in important matches for Pakistan.
Kamran's twin-drops off Ross Taylor in a 2011 World Cup match nearly cost Pakistan a qualification spot; while his shoddy glovework in the 2010 Sydney Test match elicited a whole bunch of memes and jokes in the cricket fraternity. In fact, the ICC even officially charged him on match-fixing allegations after that abysmal display!
Jokes and humor aside, Kamran's poor glovesmanship have often cost him a place in the Pakistani playing XI. He was excluded from the 2008 Asia Cup and post 2011 World Cup teams purely on account of his disappointing work behind the stumps. And ironically, on both occasions, his younger brother, Umar, replaced him in the team.
3. Ashish Nehra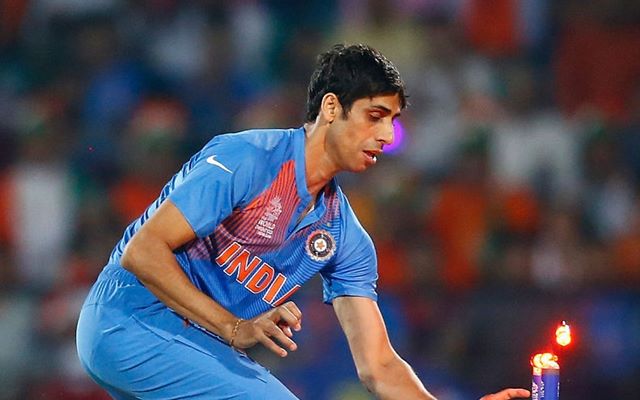 Ashish Nehra, for as relaxed and composed he is off the field, showed a lot of aggression and chutzpah while he was playing. It was an approach that worked for him, too, as he finished his playing career with 238 international wickets.
Probably the most blatant example of Nehra ji's commitment towards picking wickets was in an infamous 2005 ODI match video, where he abused MS Dhoni for dropping an easy catch. Funnily enough, though, it was somewhat ironic to see Ashu bhai getting angry at MSD considering how not-so-fine his own fielding prowess was! Ashish's tall and lanky frame often made it difficult to control his running, which, often times, led to some hilarious on-field situations.
Back in 2017, for example, Nehra ji's one-handed foot-stop in a T20I against New Zealand made Virat Kohli and Yuzi Chahal crack up in laughter. But on more serious occasions, Ashish's dropped catches and late ball-grabs have proven to be really detrimental to the team.
Like in India's 2011 World Cup group stage match against South Africa; where a couple of half-hearted fielding efforts from Ashish, in particular, narrowly cost India the match. Consequently, he was dropped for the very next game.
4. Mujeeb ur Rahman
Mujeeb, the Afghan teen bowling prodigy, has already accomplished a number of incredible feats beyond his age. Currently placed as the second best white-ball bowler in the international circuit, the 19-year-old spinner has had a substantial role in establishing Afghanistan as an upcoming force in world cricket.
But even barring his international exploits, Mujeeb's record in franchise cricket all around the globe has been quite commendable. 2020, in particular, turned out to be a fruitful year for him, as he bagged a spot on the top 10 franchise wicket-takers list.
His tally read 26 wickets, spanning across appearances for the Brisbane Heat, Jamaica Tallawahs, Kings XI Punjab and some other teams. But despite his outstanding bowling prowess, KXIP decided against retaining him for the 2021 edition of the IPL; in part due to his less-than-ideal fielding display.
Throughout his playing career, Mujeeb has been guilty of being a bit too Butterfinger-ed. And given how the current Punjab setup is built around promoting good fielders like Jonty Rhodes and Nicholas Pooran, it's understandable why they were forced to let go of Mujeeb. Although at his young age, there's still a lot of time for Mujeeb to work on that skillset.
5. Yuvraj Singh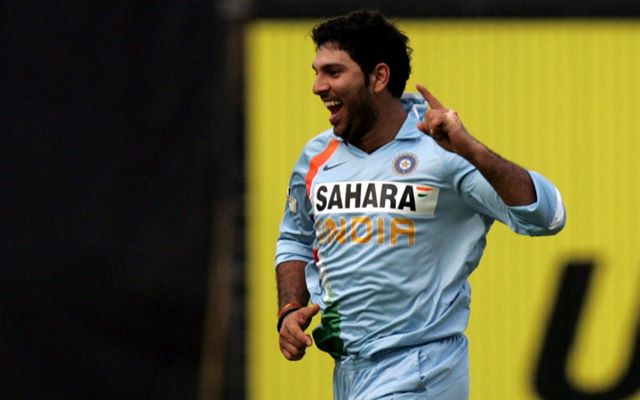 An evergreen member of several different India line-ups, Yuvraj Singh's utility as a multidimensional all-rounder made him an immensely valuable asset. Yuvi's all-round prowess, particularly in white-ball cricket, saw him collect over 8000 runs and 100 wickets in the ODI format; a rare feat in international cricket.
But coupled with those all-round abilities was Yuvi's exceptional on-field agility. Often labeled as an 'electric' fielder by commentators, Yuvraj's athletic and dynamic build allowed him to star in a variety of fielding roles; from staying positioned close to the wicket, to running long distances on the boundary rope.
His stats certainly give a good indication of that sentiment: in 304 ODI matches, Yuvraj managed to grab 94 catches. There're not many cricketers, or sportspersons, who can boast of making a comeback to their profession after suffering through something as devastating as cancer. Yuvi, however, even managed to beat those impossible odds, and made a couple of comebacks to the Indian team after being diagnosed with lung cancer in 2012.
But ever since he made his comeback, Yuvi's fitness wasn't quite on par with the level of fitness of the current lot of Indian players. Moreover, his age didn't allow him to be as flexible on the field as before. Consequently, he couldn't quite fit in with the team's high fielding standards in the 2017 Champions Trophy and the West Indies tour later. Sadly, those turned out to be his last international series, as he was dropped in the aftermath.
Source: The source of this content is our cricket news platform Crictracker.
SportsInfo offers cricket, soccer, kabaddi, tennis, badminton, racing, basketball and other sports news, articles, videos, live coverage & live scores, player rankings & team rankings. Also, offers minute details of any match along with live commentary.