Retentions are one of the most defining aspects of any player draft/auction-based sporting event. Essentially, it's a mechanism that guarantees a team to hold on to their marquee performers regardless of any financial or circumstantial constraints involved.
Naturally, the Indian Premier League (IPL), in its 13-year history, has seen some really interesting instances of players reprising their roles with their home-teams. The likes of MS Dhoni, Virat Kohli and Rohit Sharma have unanimously evolved into the face of their respective teams- not just because of their presence on field- but their prolonged association with the franchise that was made possible thanks to the retention system.
But even hard retentions aside, international players who were reinstated with the Right to Match (RTM) system, like Rashid Khan, Kieron Pollard, and Kagiso Rabada, have made quite an impact to demonstrate exactly how important the concept of retention is.
But not every retention has been such a success story. Over the years, there have been quite a few players who've massively underperformed on their valued promise.
Here's us, analysing five players, who turned out to the worst retention choices for their respective IPL franchises –
1) Sarfaraz Khan, Royal Challengers Bangalore, 2018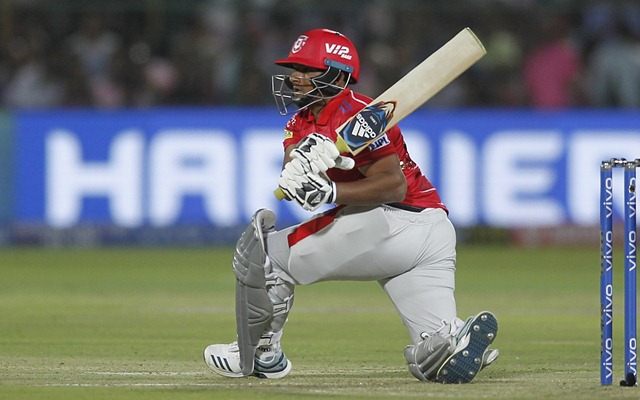 The (then) 19-year-old right-hand batsman from Mumbai had a promising start to his IPL career when he debuted for RCB in 2015. In his maiden season itself, Sarfaraz played a couple of handy cameos lower down the order and carved a niche for himself as an Indian finisher- a rare commodity, as far as IPL is concerned.
The 8th and 9th seasons of the IPL saw Sarfaraz compile 177 runs from 17 matches at a phenomenal strike-rate of 173.52. His ability to play a wide range of unorthodox cricketing shots earmarked him as a hot prospect for team India's future.
However, there was a clear problem with Sarfaraz's fitness. While highly appreciative of his young teammate, captain Virat Kohli minced no words in calling out Sarfaraz for being overweight. Additionally, his tendency to pick up frequent injuries- including a leg-muscle pull that ruled him out of the entire 2017 IPL season- didn't help his cause.
Despite that mixed bag of records, the RCB management took a leap of faith on their young gun and named Sarfaraz as one of the core players ahead of the 2018 mega auction. He was retained for a whopping sum of INR 1.75 Crores. Unfortunately, he couldn't quite live up to that reputation and massively under-performed; scoring just 51 runs from 7 innings.
Unsurprisingly, Sarfaraz was let go off in the next season itself and roped in by the Kings XI Punjab. Interestingly, at Punjab, Sarfaraz joined KL Rahul and Chris Gayle- the two other ex-RCB players who had the highest likelihood of getting retained ahead of the IPL 11 mega auction.
2) Piyush Chawla, Kolkata Knight Riders, 2018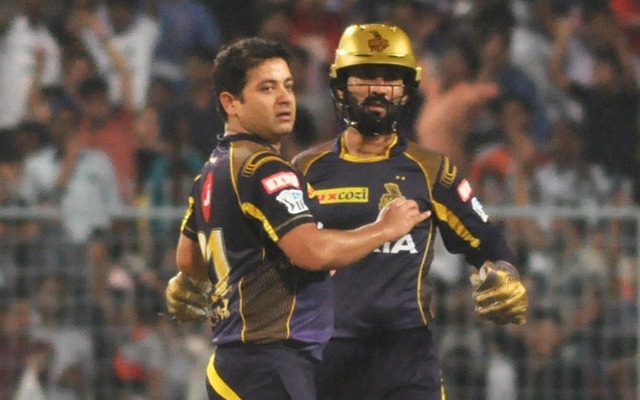 One of the many unsung heroes of the IPL, Piyush Chawla has been an evergreen performer in the tourney ever since he debuted in 2008. The Aligarh-born leggie has a whole bunch of accolades to his name- including the honour of being the IPL's all-time third-highest wicket-taker.
The zenith of Piyush's IPL journey, however, arrived in 2014, when he switched over to the Kolkata Knight Riders. PC played a major role in KKR's victorious campaign, picking up 14 wickets and playing a vital cameo in the final against Punjab.
The following 3 seasons saw Chawla establish himself as one of KKR's senior pros, as he formed a stifling spin-bowling partnership with Sunil Narine and Kuldeep Yadav. His personal bowling tally read 28 wickets at an SR of 19. Stats impressive enough to warrant retention ahead of the next mega auction.
Come 2018; KKR would re-acquire Piyush via Right to Match (RTM) for INR 4.20 Crores. However, he couldn't quite live up to the stature of the team's senior-most spinner this time around. While he did pick up 24 wickets, his economy (8.68) and average (34.66) were far from impressive.
KKR let go of PC ahead of the 2020 IPL auction only for the Chennai Super Kings to acquire him for a whopping INR 6.75 Crores, making him the most expensive domestic buy for the season. Sadly, his performances in the last season weren't anything to write home about, and it seems very likely that Piyush will be switching teams this year.
3) Pawan Negi, Royal Challengers Bangalore, 2018
Pawan Negi, the (then) 23-year-old Delhi all-rounder, overnight became an IPL sensation when he bagged a deal from the Delhi Daredevils worth INR 8.5 Crores in 2016. Sadly, his performances that year didn't really translate into the kind of success Delhi would've hoped for.
But it did help him set a strong precedent ahead of the next season, where he was snapped up by the Royal Challengers Bangalore for INR 1 crore. 2017 turned out to be a much more inspiring season for Negi, as he claimed 16 wickets with his left-arm-orthodox bowling and finished as RCB's top wicket-taker.
Clearly, there was a case for Pawan reprising his role in 2018 for the #playbold army. But considering how the team used their RTM (INR 1 crore) on him, ahead of the likes of KL Rahul and Chris Gayle- two prominent international names- it made for a really bizarre decision from the RCB management.
Pawan's IPL appearances since the 10th edition have been sporadic; he has played only 9 games, where he has claimed 4 wickets at 10.69 RPO. His returns with the bat (12 runs @ 3) haven't been particularly noteworthy either.
Despite that, Pawan continues to be a gun substitute fielder for RCB as and when required. Although realistically, it seems beneficial for Pawan to switch franchises in this year's auctions.
4) David Miller, Kings XI Punjab, 2014
South African southpaw David Miller burst onto the IPL scene in spectacular style. In 2013, playing his second season for the Kings XI Punjab, Miller became quite the batting-sensation when he blasted a 38-ball ton against RCB.
That match-winning knock, alongside a couple of clutch half-centuries, inspired the Punjab management to name him as one of their marquee players ahead of the mega auction in 2014.
Miller had a fairly promising start to his KXIP stint as a senior player, scoring five fifties across the 2014 and '15 seasons. In fact, his inspiring form with the bat even prompted KXIP to promote him to the captaincy role in the 2016 edition.
But sadly, that's when things started going downhill for Killer-Miller. In the following 4 seasons that he stayed with Punjab; Miller could score just a single half-century across 32 matches. His average (26.85) and strike rate (118.03) also took a major turn for the worse. Additionally, it didn't help that the KXIP think-tank kept tinkering with Miller's batting positions and leadership.
Miller bagged two money deals with Punjab in each of the two mega auctions he featured in; INR 12.5 Crores in 2014 and 3 Crores in 2018. But his frustratingly inconsistent run of form finally wore out the KXIP management's patience last year and they released him to the player pool. Currently, Miller is associated with the Rajasthan Royals but hasn't really got many opportunities for his new franchise.
5) Stuart Binny, Rajasthan Royals, 2014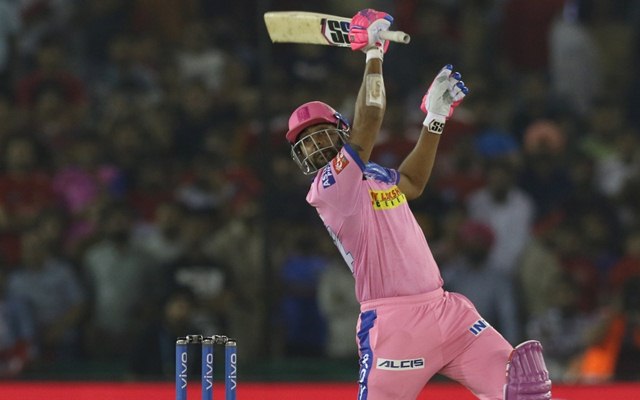 Karnataka all-rounder Stuart Binny has often had to bear unfair criticism from his fans because of his family background, even though he has had quite a memorable career in cricket.
Stuart debuted in IPL in 2010 for the Mumbai Indians. He moved over to Rajasthan in 2011, played the next two editions for them. But really, it was in the 2013 season that he really started making ripples in the tourney.
The sixth IPL season saw Stuart play as a specialist fast-bowling all-rounder, where he made 293 runs with the bat and picked up 6 wickets. He essayed a big part in the Royals' third-place finish in the tournament and emerged as a key retention candidate in Rajasthan's under-rated team.
RR retained Stuart as one of their 5 core players ahead of the 2014 season. But barring a few performances of note, Stuart had a largely uninspiring time with the Royals. Across the 2014 and '15 seasons, he made 197 runs and picked up 7 wickets.
He got to reprise his role in 2018, post the Royals' making a comeback after their two-year ban. He was bought at his base price of INR 50 lakhs and played 15 games. Sadly, he couldn't make much of an impact on his comeback.
Of all the players in this list, Stuart happens to be the only one who isn't currently contracted with any IPL franchise. And at 36 years of age, time does seem to be running out rather soon for him.
Source: The source of this content is our cricket news platform Crictracker.
SportsInfo offers cricket, soccer, kabaddi, tennis, badminton, racing, basketball and other sports news, articles, videos, live coverage & live scores, player rankings & team rankings. Also, offers minute details of any match along with live commentary.