The Indian Premier League (IPL) is the perfect recipe of entertainment, money and jam-packed cricketing action for almost 2 months. It is enjoyed all over the world and something to look forward to in the everyday lives of the Indians. All of this is possible because of the financial support by the rich and the best players in the world giving their best for their respective IPL franchises.
To add a bit of spice to the 2018 IPL mega auction, the BCCI introduced the concept of Right to Match (RTM). This card enables the team to match the highest bid for the player that played for them in the previous season and secure his services again. For example, Rashid Khan played for SRH in IPL 2017. In the 2018 IPL mega auction, KXIP bought him for INR 9 Cr. However, SRH used their RTM card which enabled them to match the highest bid and buy him at INR 9 Cr.
So, the RTM is an extremely useful tool and can often be the difference between a good squad and a champion one. There have been certain RTM decisions taken by teams that haven't worked for them at all resulting in them not winning the tournament.
Let's look at the 5 RTMs used which turned out to be not as great:
5. David Miller (Kings XI Punjab- INR 3 Cr)
David Miller is currently one of the best middle-order batsmen in the T20s and was the find for Kings XI Punjab in the 2013 season where he smashed 101 runs off 45 balls against the Royal Challengers Bangalore in Mohali and won a game single-handedly which was long gone. Since that season, KXIP had shown immense faith in him as they retained him and never let him be a part of the auction till 2018.
An obvious RTM choice for KXIP at that time, KXIP used one of their RTM cards on Killer Miller and bought him for 3 Cr INR. Given the management's faith in him, one could anticipate the southpaw to play the extremely crucial finisher's role in the team and be part of the leadership group due to the number of new players coming to the franchise.
But he didn't get many chances, and he didn't perform up to expectations in the ones he did get. The South African batsman scored only 74 runs in three games in the 2018 season and 213 runs in ten games in the 2019 season, proving to be a major disappointment for the squad and failing to justify his RTM.
4. Deepak Hooda (Sunrisers Hyderabad – INR 3.6 Cr)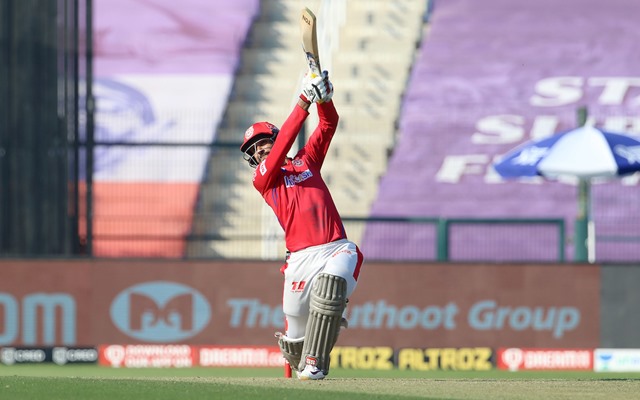 A promising youngster from Baroda, Deepak Hooda is an extremely useful cricketer as he can clear the ropes with ease at the end, is a gun fielder, and can also slip in 1-2 overs of off-spin. All these skills in one player are rare to find in the Indian circuit.
He had done well in the Under-19 World Cup in 2014 and backed it up with an impressive performance while playing for the Rajasthan Royals in 2015. Interestingly, he scored his first IPL fifty vs SRH, his next team at Brabourne Stadium in Mumbai. Thus, it was no surprise that he went for big money in the 2016 IPL.
SRH bought him for a whopping sum of INR 4.2 Cr. Hooda played 27 games across 2016 and 2017 and could muster just 222 runs at an average of 13.06. Even though he had a string of failures, SRH still believed in him and used one of their RTM cards and bought him back for INR 3.6 Cr. Sadly, this story doesn't have a happy ending as he disappointed again scoring 151 runs in 20 matches at a strike rate below 105.
3. Kuldeep Yadav (Kolkata Knight Riders – INR 5.8 cr)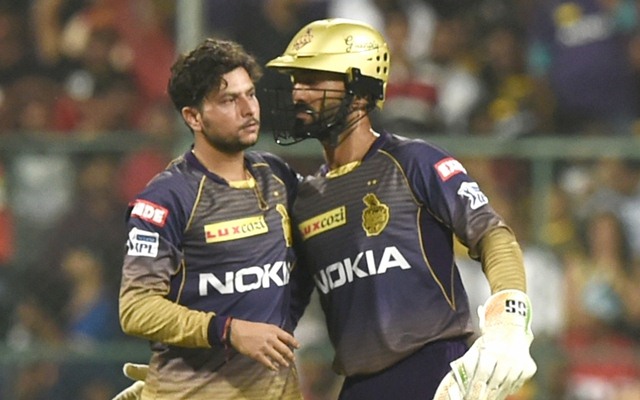 The most successful chinaman India has ever had, Kuldeep Yadav is a rare talent as there are a handful of chinaman bowlers in international cricket and he is currently the best of the lot. Initially, MI picked him up for INR 10 Lakhs in the 2012 IPL auction. But due to the star-studded bowling lineup, he didn't get a game and was transferred to KKR in the 2014 IPL auction for INR 40 Lakhs. Finally, he got game time in 2016 where did not disappoint as he picked up 6 wickets in 3 matches.
KKR is known to invest in proven young talent and did so in this case as well. Post his good 2017 IPL season where he picked up 12 wickets in 12 matches, he got an India call-up. Kuldeep impressed the owners so much that they used one of their RTMs on the young gun and attained his services for INR 5.8 cr. KKR finished 3rd that year and he was instrumental in doing so as he picked up 17 wickets in 16 matches.
All was going hunky-dory for him when after a few bad matches in IPL 2019, KKR stopped showing faith in him which impacted his confidence heavily and this trend continued in IPL 2020 as well. He played 14 matches and picked up only 5 wickets at an economy of over 8 runs per over. He even wasn't picked on turning pitches, the most recent example is the Chennai leg where KKR played 5 matches and he hasn't played in a single match. This is extremely disheartening to see which is also affecting his international career. Kuldeep must be given more chances in the IPL, whether he plays for KKR or not.
4. Marcus Stoinis (Kings XI Punjab – INR 6.2 Cr)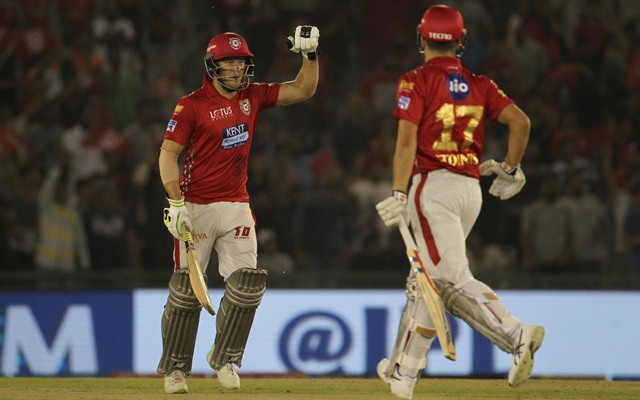 A quality all-rounder is the rarest commodity in international cricket. However, Marcus Stoinis is currently one of the best all-rounders that fall in this category. He was bought for INR 5.5 Cr by KXIP in the 2016 IPL auction.
The initial 2 years were average by his standards as he managed to score merely 163 runs at a strike rate of just above 115 and took 10 wickets in 12 matches at a bowling economy of over 9 runs per over. But, KXIP showed faith in the Aussie and used one of their RTM cards and bought him back at a whopping INR 6.2 Cr.
Sadly, Stoinis failed yet again. He had an abysmal season as he scored 99 runs and took 2 wickets in 7 matches. Finally, KXIP decided to release him ahead of IPL 2020 and is now one of the key members of the Delhi Capitals setup. KXIP's wrong retention and RTM calls have been one of the major reasons for their lack of winning consistently in the IPL.
1. Robin Uthappa (Kolkata Knight Riders – INR 6.4 Cr)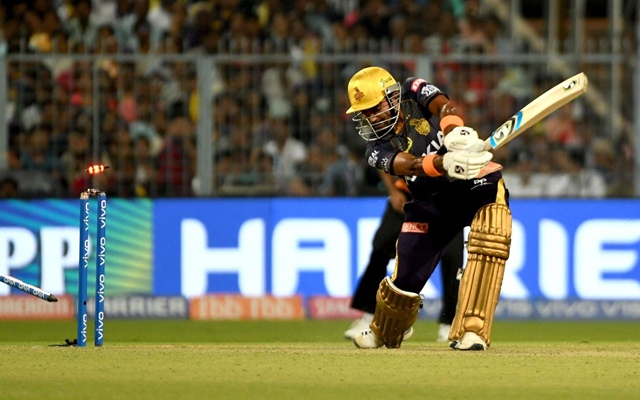 After the exit of Gautam Gambhir post-IPL 2017, Robin Uthappa was the front runner for KKR's captaincy. The only orange cap winner in the history of IPL who has won the tournament in the same year as well (IPL 2014 with KKR), Uthappa was the most obvious RTM choice as he was consistently piling up close to 400 runs each season.
However, things turned quickly against him. KKR roped in Dinesh Karthik who was handed over the captaincy as well as the keeping gloves, both services which were assumed to be handed over to Uthappa, the rightful successor. He was also moved to number 3 as the Lynn-Narine opening combination was given preference.
All these factors contributed to his average 2018 IPL. He scored 351 runs at an average of just below 22 and a strike rate of 132.45. IPL 2019 was a season Uthappa would like to erase from his memories as he scored 282 runs at a strike rate of 115. These stats aren't good enough for one of the most experienced batsmen in the team and so he was ultimately let go by KKR after IPL 2019.
Source: The source of this content is our cricket news platform Crictracker.
SportsInfo offers cricket, soccer, kabaddi, tennis, badminton, racing, basketball and other sports news, articles, videos, live coverage & live scores, player rankings & team rankings. Also, offers minute details of any match along with live commentary.