Sports has always been a major common ground among people. There are countless stories of people getting to bond well over a casual cricket, football, or basketball discussion. Talk about a good conversation starter!
But as it turns out, the talking point of games can go a bit deeper than ordinary friendships, and can actually help people form mature relationships. Cricketers are no exceptions in this regard.
Several popular male cricket players are known to be married to sportswomen, who are as popular- or perhaps more- as their 'gentlemen' counterparts.
Let's find out, as we discuss 6 cricketers who are married to sportspersons-
1. Dinesh Karthik- Dipika Pallikal Karthik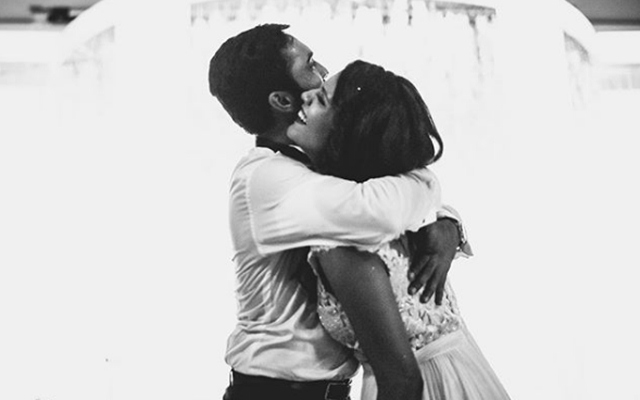 Dinesh Karthik, the swashbuckling Tamil Nadu-based keeper-bat, has the company of an equally dashing sportsperson in his life outside of cricket. Back in 2015, the ex-Kolkata Knight Riders (KKR) captain tied the knot with his long-time girlfriend and Indian national squash player, Dipika Pallikal.
DK and DP's common sporting and Tamilian backgrounds played a big part in their relationship. The two started dating around early 2013 and got engaged in November that year, before finally marrying in Hindu and Christian wedding ceremonies in August 2015.
Dipika has been one of the finest-squash players India has ever managed to produce. After suffering some setbacks early on in 2006, she made it big in the 2011 WISPA tournament in Egypt.
But her golden-patch arrived in 2014 when she and Joshna Chinappa claimed a gold medal in the Glasgow Commonwealth Games. The following 2018 edition at Gold Coast saw her claim 2 silver medals in the mixed-doubles category. Thanks to her consistent run, she's currently ranked 19th on the global leaderboard.
Dinesh and Dipika's dynamic sports duo have been extremely supportive of each other in every aspect of their marriage. Despite their clashing sports schedules, the two have always been together during their best on-field moments.
2. Shoaib Malik- Sania Mirza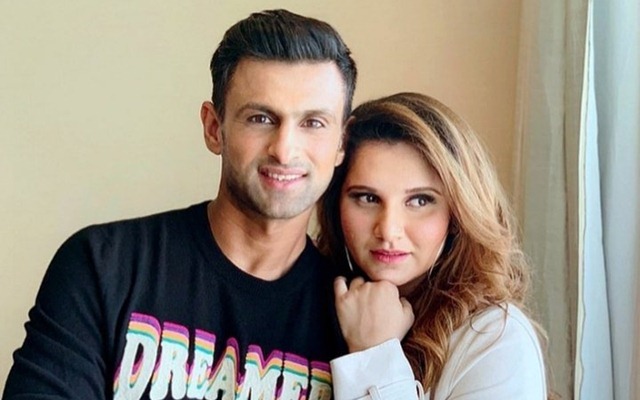 Former Pakistan captain Shoaib Malik features on the list as the only player to be associated with a woman from a different resident country. The 2009 World T20-winning campaigner is married to Indian ace tennis star, Sania Mirza.
Sania and Shoaib started dating in late 2009. The two had to cop some harsh and unfair criticism during their early days because of the tense India-Pakistan relationships.
But they didn't let their haters come in the way of their love and finally tied the knot in a grand wedding ceremony in April 2010. The Walima ritual that they observed in Sialkot received extensive media coverage and was one of the most popular marriage events from that year.
While Shoaib continues to be an evergreen cog in the Pakistani middle-order, his wife Sania has been one of India's GOAT tennis players. Since making her professional debut in 2003, the St. Mary's alumni have won 14 medals (6 Golds) in prominent international events. Her biggest accolade arrived in 2005 when she won the Hyderabad Open in the singles category,
Even now, at 34 years of age, the Padma Bhushan-awardee athlete remains a prime contender in the doubles format. Although in recent years, she has stayed off the tennis green to tend to her family duties. Sania and Shoaib had their first baby boy, named Izhaan Mirza Malik, back in 2018.
3. David Warner- Candice Warner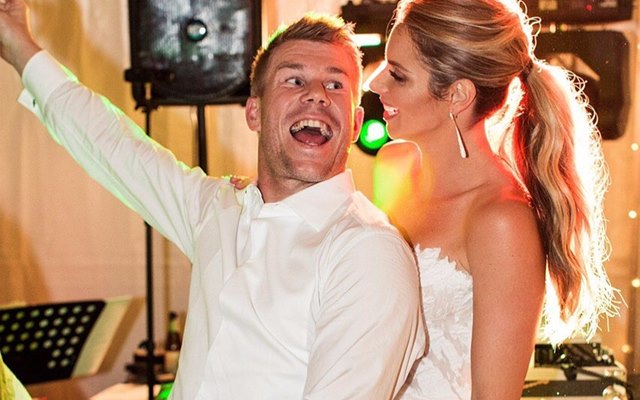 Australia opener David Warner adopts quite a fiery approach while he's slogging runs on the field. But his life outside of the 22-yards features him being a fun, family-man to his wife, Candice, and their three daughters.
But an interesting snippet that people often forget about Candice is that she has had a fair bit of sporting experience herself. Before marrying her husband in 2015, she used to be a professional competitor in the Ironman series: a water-sport based surfing event in Australia.
In fact, she debuted aged just 14 and won the New South Wales championship two years later. This even helped her qualify for the Kellogg's' Nutri-grain Ironwoman series in 2008.
Apart from her professional water-sport career, Candice also happens to be a retired life-saver. Additionally, she has made appearances in a bunch of Television shows like It Takes Two, Hell's Kitchen, Australian Story, and SAS: Who Dares to Win?
But at the moment, it seems that Candice is more committed towards her maternal responsibilities. She and her husband have quite a reputation on social media for their fun TikTok vines and videos.
4. Shikhar Dhawan- Ayesha Mukherjee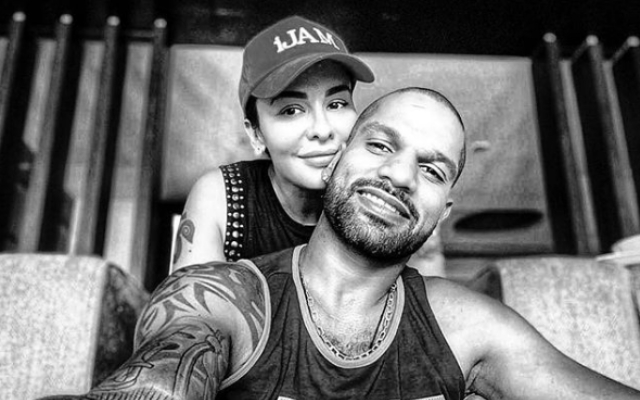 From one family-man to another, India opener Shikhar 'Gabbar' Dhawan also leads quite a warm life outside of the sport. He is happily married to his Bengali NRI-Australian wife Ayesha Dhawan (nee. Mukherjee).
Ayesha and Shikhar first got to know each other on Facebook in 2009 through their mutual friend, Harbhajan Singh. The two bonded while chatting on the platform. They got engaged that same year but held off marriage plans until Dhawan established himself as a cricketer. 3 years later, they finally tied the knot in a traditional Sikh wedding.
While Dhawan's aggressive on-field pyrotechnics have quite a resounding fanbase, a little-known fact is that his wife also happens to be a trained sportsperson. Ayesha is a trained kick-boxer and is very passionate about her gym schedules. In fact, Mr Dhawan has gone on record to credit his wife for improving his overall fitness standards.
Nowadays, Mrs Dhawan is quite active on her social platforms. She often posts videos of her working out in the gym alongside her daughters, Rhea and Aliyah. She's also a caring mother to their six-year-old son Zoravar.
5. Ishant Sharma- Pratima Singh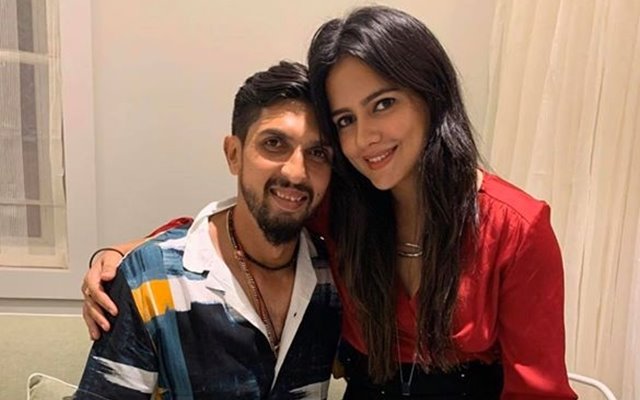 Ishant Sharma's well-built frame of 1.96 meter makes him an ideal candidate to try playing basketball someday. But while the lanky India-speedster's experiences with the round ball are fairly limited, his wife, Pratima Singh, happens to be an experienced basketball player.
In fact, Ishant first met his would-be wife while appearing as a chief guest in the 2011 Delhi IGMA Basketball League. Pratima was filling in as a scorer when her sister introduced her to Ishant. The latter took some time to express his feelings, but they started dating in 2015 and got married in December next year.
Born and raised in Varanasi, Mrs Sharma started her basketball journey with the Delhi University's (DU) Jesus and Mary's college. She captained DU to two successive gold medal campaigns in the All-India Inter-University league in 2010-11.
Professionally, she has represented the Indian national team in 3 Asian Basketball Championships (2006, 07, 09) and the 2010 Asian Games in Guangzhou.
While Pratima completed her Gold-Medal Diploma in Sports Coaching in 2014, her sisters Akanksha, Prashanti and Divya are still active in the Indian coaching circuit. She and Ishant recently completed their 4-year-anniversary and look all set to settle down soon.
6. Robin Uthappa- Sheethal Goutham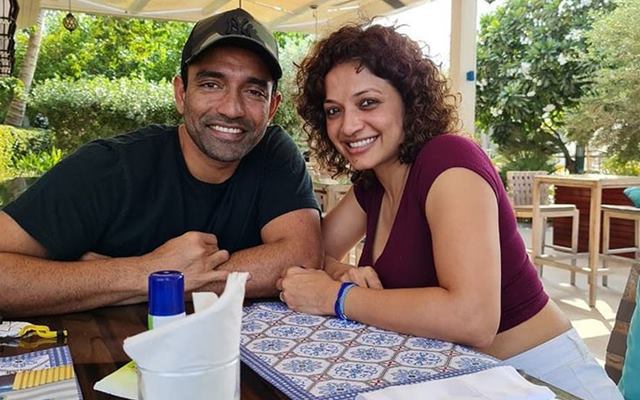 Star India 'keeper-batsman Robin Uthappa rounds off our list of cricketers betrothed to a sportsperson. The 35-year-old Kodagu-born batter is happily married to his wife, Sheethal, and the couple has a 3-year-old son named Neale.
Robin and Sheetal's love story dates back to as early as 2008. The two have shared some really emotional times among themselves. Most notably, when Robin got dropped from the national team after the 2007 World T20, his partner supported him through his tough break. This is something relevant in the context of a recent interview Robbie gave earlier this year, where he admitted that he was going through a phase of depression after his axing.
Sheetal also helped Robin overcome an eating disorder and convinced him to see a nutritionist. Following that consultation, Robin scored two centuries in the Ranji Trophy in 2009 and even made a brief comeback to the Indian team.
Outside of being a supportive lover, Sheetal has also achieved some big accolades in the sporting arena herself. She and her brother Arjun played tennis from a very young age and even represented the national team in some youth tournaments. She is also a healthy fitness addict.
Robbie and Sheetal tied the knot in 2016 in a Christian wedding ceremony. A year later, they were blessed with their first child. Interestingly, Neale Nolan Uthappa's name is inspired by movie director Christopher Nolan and author Neale Donald Walsch.
Source: The source of this content is our cricket news platform Crictracker.
SportsInfo offers cricket, soccer, kabaddi, tennis, badminton, racing, basketball and other sports news, articles, videos, live coverage & live scores, player rankings & team rankings. Also, offers minute details of any match along with live commentary.