The captain is the most important player in the team. His decisions and tactics play a huge role in the success or failure of his team. This is why we only see established and talented players become the captain. The Indian Premier League (IPL) has seen many legendary captains win trophies for their respective teams.
However, it has also seen a team change their captain midway through the tournament in order to make amends from poor performances. There are various reasons which might force teams to change their captain mid-season in the IPL.
Sometimes the regular captain of the franchise is injured; sometimes he himself steps down from captaincy as he feels he is unable to lead the team and sometimes the regular captain is ruled out of the tournament due to various reasons. A change in captaincy may or may not change the fortunes of the team as it depends upon a lot of other factors.
In the article, let's take a look at 8 times when captains were changed mid-season in the IPL:
1) Anil Kumble replacing Kevin Pietersen in 2009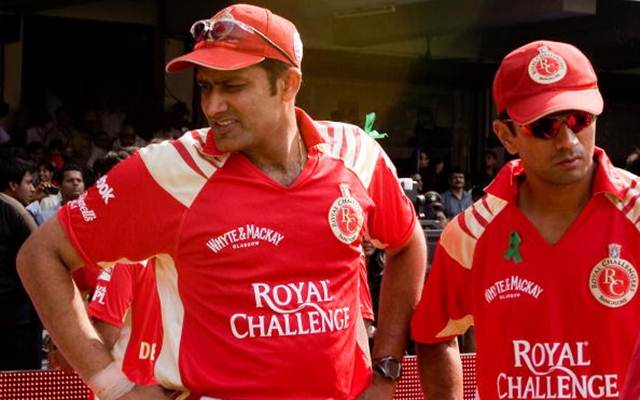 Royal Challengers Bangalore (RCB) acquired the services of the English legend Kevin Pietersen for a whopping 1.55 million, making him one of the costliest players that year. They also made him the captain of RCB in 2009. However, he wasn't really having a great season and managed to score only 93 runs in 6 innings.
He wasn't even able to win matches for RCB as they were languishing at the bottom of the table. The management then decided to appoint Anil Kumble as the captain. This turned out to be a masterstroke as Kumble instantly started delivering results.
RCB went on to reach the finals that year and Kumble himself was superb with the ball. This managed to impress the RCB management as they decided to retain him as their captain. Kumble was the captain in the next season as well.
2) Rohit Sharma replacing Ricky Ponting in 2015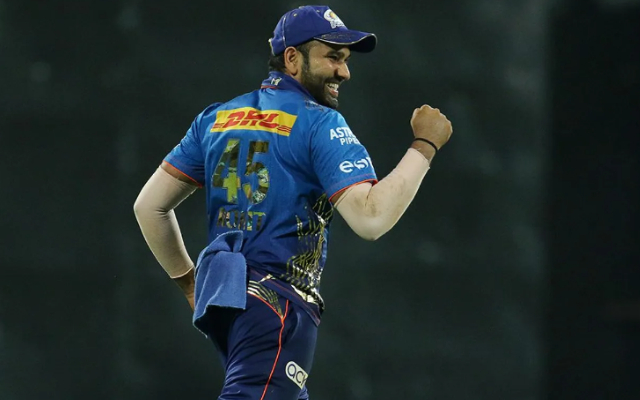 Ricky Ponting is widely regarded as one of the greatest players as well as one of the greatest captains in the history of cricket. However, Mumbai Indians (MI) just didn't seem to win matches under Ponting in 2013. Things didn't seem to work out. It was then when Ponting decided to bench himself.
Rohit Sharma was then made the MI skipper. This turned out to be one of the best decisions in the history of MI as Rohit Sharma then led MI to their first IPL trophy in 2013. Rohit himself was in a superb form that year as he went on to score 538 runs in 19 matches.
This was just the beginning. MI went on to win four more trophies under Rohit Sharma. Thus, India's current vice-captain is now considered one of the best leaders in the history of the league.
3) Darren Sammy replacing Shikhar Dhawan in 2014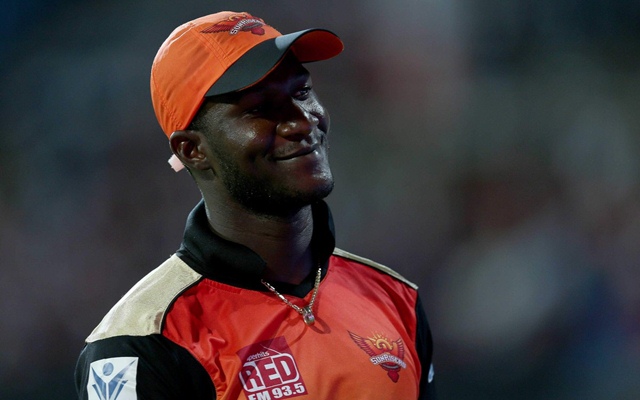 Sunrisers Hyderabad (SRH) decided to make Shikhar Dhawan their captain for the seventh edition of the league. Neither was Dhawan able to contribute with the bat nor was he able to lead his team to victories. This was when the SRH management decided to change the captain.
The then Windies skipper Darren Sammy was named the new skipper of the franchise. In the four matches in which he captained SRH, he won two matches and lost two. However, he himself wasn't able to contribute much and wasn't at his best.
A change in captaincy couldn't change the fortunes of the team as SRH failed to make it to the playoffs that season. This resulted in SRH changing their skipper in the next season. David Warner was their new captain and he turned out to be their captain for a really long time.
4) Steve Smith replacing Shane Watson in 2015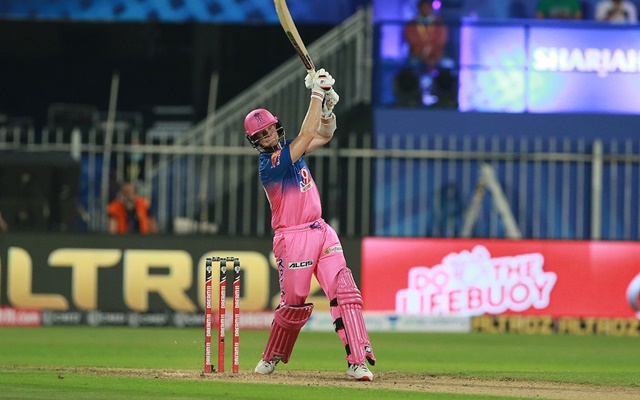 Steve Smith was in superb touch during this period. After the Rajasthan Royals (RR) skipper Shane Watson was sidelined due to an injury for the first few matches of the eighth edition of the league, Steve Smith was asked to captain RR for the first few matches. He wasn't new to it as he had also led Australia before this.
He didn't disappoint as RR went on to win their first three matches under his leadership. He was superb as a captain. Once Watson recovered from his injury he took over the captaincy again.
However, RR lost a lot of matches under him and they went from being at the top of the points table to temporarily being in the bottom 4 under his captaincy. Watson then decided to relinquish the duties of captaincy so that he can focus on his own game. Smith was eventually made the captain as RR went on to reach the playoffs under Smith.
5) Shreyas Iyer replacing Gautam Gambhir in 2018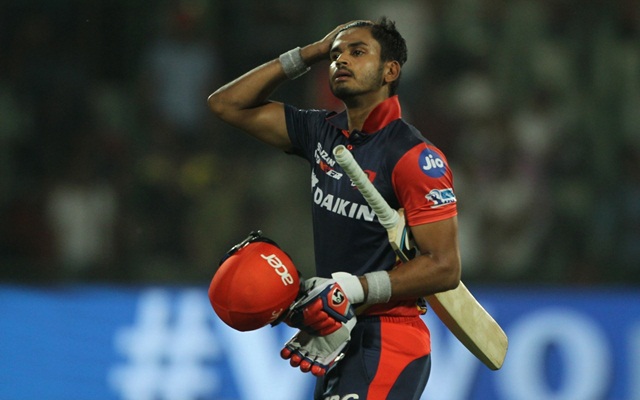 Gautam Gambhir is widely regarded as one of the best captains in IPL history. He led the Kolkata Knight Riders (KKR) to two IPL titles in 2012 and 2014 respectively. However, he went to the Delhi Daredevils (DD) in 2018 and was named the DD captain for the eleventh edition of the league.
Things didn't work out for Gambhir as Delhi started to lose matches under him. He himself wasn't at his best as he managed to score only 55 runs in six games at 17 with a strike rate of 96.59. Hence, he dropped himself, a move that saw Shreyas Iyer's rise as captain.
Although Delhi still ended up at the bottom of the points table in 2018, the decision to make Iyer the new captain turned out to be a good one. He was a sensational captain for Delhi (Who then changed their name from Delhi Daredevils to Delhi Capitals) in the next two seasons.
6) Steve Smith replacing Ajinkya Rahane in 2019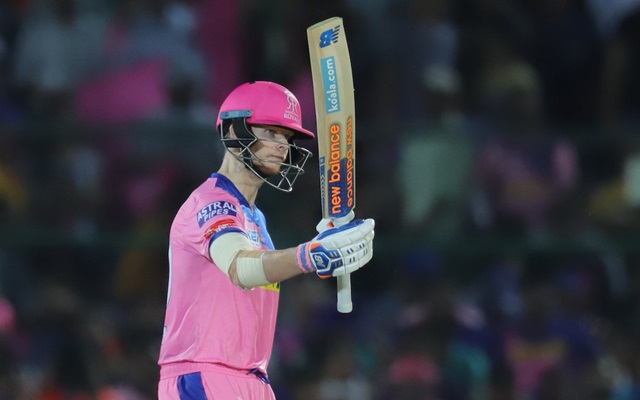 Ajinkya Rahane was leading RR at the start of 2019. This was despite the fact that Steve Smith completed his ban and was available for the Royals. Smith initially played under Rahane.
However, Rahane struggled as a captain in 2019 as they kept on losing under him. This prompted the RR management to change their captain. Thus, eventually, Steve Smith became the captain of the Royals once again.
He was good as a captain for RR that season as they went on to win two of their four matches, one being washed out and the other one was a close loss to the Capitals. Smith's form with the bat was good as well. This prompted RR to retain him as the skipper for the next season as well.
7) Eoin Morgan replacing Dinesh Karthik in 2020
Eoin Morgan is considered one of the greatest leaders of our generation. He was coming into the IPL after winning the World Cup. Despite that, KKR decided to retain DK as their skipper and named Morgan the vice-captain.
While DK wasn't awful as a captain, his personal form wasn't good either. He wasn't able to deliver results for his team. This prompted him to step down as the captain.
Morgan was thus named as the new skipper of KKR. He started to impress one and all as he went on to win matches for KKR. However, that wasn't enough as KKR failed to make it to the playoffs and ended up fifty on the points table.
8) Kane Williamson replacing David Warner in 2021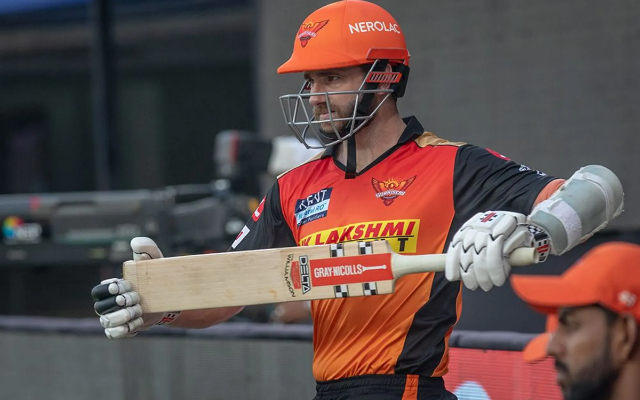 This is the fairly recent incident when Australia's David Warner was axed from captaincy a few days ago. The entire cricketing fraternity is yet to get over it. David Warner is unarguably the greatest player SRH has ever seen.
He has led them to a title as well as captained them to the playoffs on three occasions. He has also been their leading run-scorer in every season he has played for SRH until this year, where he struggled. He hasn't been at his best of late.
He struggled to get going and not only looked out of touch with the bat but was also struggling as a captain. It seemed as if he and the management weren't on the same page and thus, Kane Williamson replaced him as the captain of SRH. This will go down as one of the most shocking decisions by any franchise in IPL history.
Source: The source of this content is our cricket news platform Crictracker.
SportsInfo offers cricket, soccer, kabaddi, tennis, badminton, racing, basketball and other sports news, articles, videos, live coverage & live scores, player rankings & team rankings. Also, offers minute details of any match along with live commentary.