The 100th Test is always a special milestone for any cricketer. For, playing 100 Tests for your country means that you have the ability to adapt, the ability to see through rough patches in your career, and have emerged as the lynchpin of your side.
The very fact that in more than 14 decades of Test match cricket, there have just been 69 players who have played 100 Tests or more speaks about the enormity of the milestone. And, how about the willow wielders who made their 100th Test match special, by scoring a century in their milestone Test? Well, in the history of the game, there have just been 9 batsmen who have managed to score a hundred in their 100th Test match.
9 players who scored a hundred in their 100th Test match
9.Joe Root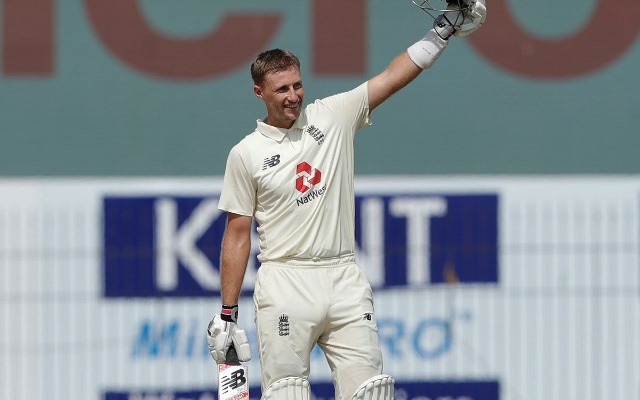 Joe Root will be the happiest man in the cricketing world right now. Once again, the England skipper rose to the occasion for his side, and scored a flawless double century, to allow the visitors to post a commanding total of 578 runs on the board in the first innings of the first Test against India. The batting legend faced 377 deliveries in his innings, and scored 218 runs, as the Indian bowling attack was rendered ineffective by Root's dexterous stroke play.
In fact, Root played a pivotal role in England obtaining stranglehold of the first Test match against the Indian side. They have the hosts on the mat now, and the visitors are in a good position to dominate the rest of the Test match. It is not common that the Indian side is pushed to the backfoot on its home turf. But, Root has made it happen. Root is also the only batsman to score a double hundred in his 100th Test.
At the age of 30, Root is already one of the most prolific run scorers for England, and might even end up as the all time leading run scorer for his country. In exactly a 100 Tests, he has scored close to 8500 runs(8467), and scored his runs at an average in excess of 50(50.39). He has also scored 49 fifties and 20 hundreds in his Test career. And surely, these are numbers that qualify him as one of the greats of the game.
8.Sir Colin Cowdrey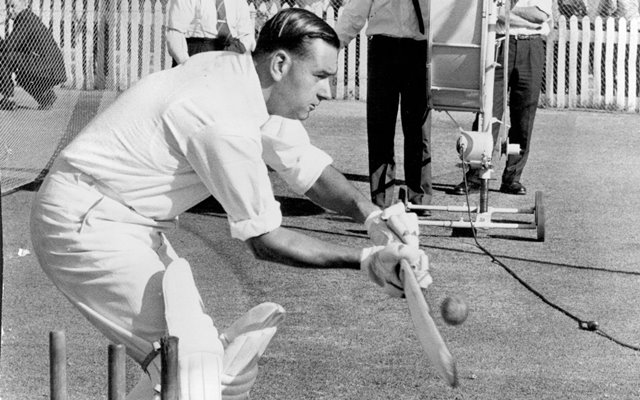 Sir Colin Cowdrey was the first England batsman to achieve this feat of scoring a century in his 100th Test match. The batting legend played 114 Test matches for his country and scored 7624 runs at an average of 44.06. The right hander also scored 22 hundreds and 38 fifties in Test cricket.
In his 100th Test match against arch rivals Australia, Cowdrey scored a scintillating 104 off 247 deliveries. His three figure knock allowed England to post a commanding total of 409 runs in their first innings. In reply, the Aussies could muster just 222 on the board. In their second innings, England declared with the scorecard reading 142/3, and set the kangaroos a target of 330 for victory.
Australia managed to play out 28.2 overs with the score reading 68/1 and the match ended in a draw. Cowdrey played his last Test match for his country in the year 1975. The England legend passed away in the year 2000.
7.Javed Miandad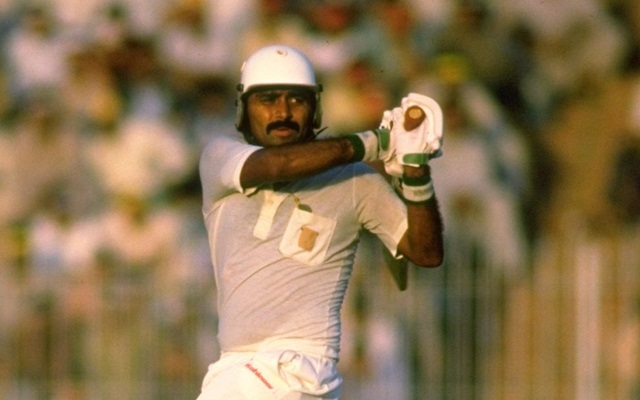 In his 100th Test match, Javed Miandad ripped apart the Indian bowling attack. The right-handed batting behemoth pounced on the opposition, and scored a 289 ball 145, to help his side to pile up a total of 699 runs on the board, in reply to India's first innings total of 509.
The high scoring encounter ended in a tame draw. In a batting feast, there were as many as four centurions in the match, with 3 of them from Pakistan. As far as his career is concerned, Miandad was the mainstay of the Pakistan batting line up for 17 years, and will go down as one of the finest willow wielders of his generation.
He played 124 Tests for his country and scored 8832 runs at an average of 52.57. He also scored 23 hundreds, 6 double hundreds and 43 fifties in his illustrious career. He played his last Test in December 1993 against Zimbabwe.
6.Sir Gordon Greenidge
If you had followed the game in the 1970s and 1980s, you will remember this man's name with a sense of joy. Sir Gordon Greenidge destroyed several bowling attacks in his stunning career. The right hander played 108 Test matches for his country and scored 7558 runs at an average of 44.72. The legendary batsman also scored 19 hundreds and 34 fifties in his career.
And, Greenidge made his 100th Test match a memorable one by pummeling the England bowling attack to shreds at Antigua. Opening the batting, he scored a brisk 149 off just 207 balls to allow his side to thrash the England outfit by an innings and 32 runs.
Greenidge played for 17 years at the highest level, before retiring from the game in the year 1991. He is the fifth highest run scorer for the West Indies in Test cricket.
5.Alec Stewart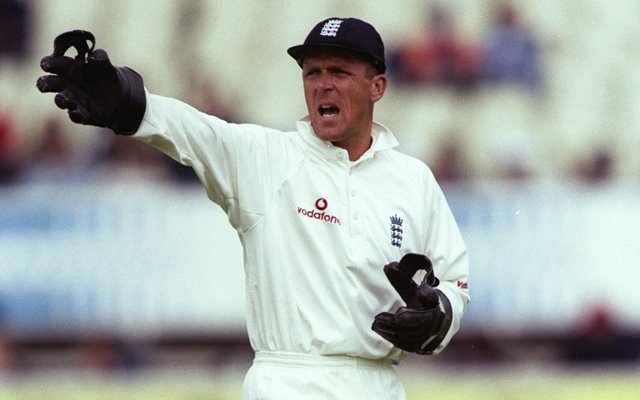 Another man who scored a century in his 100th Test match is Alec Stewart. The England wicket keeper played his 100th Test in August 2000, and also won the Man of the Match award for his scintillating performance with the willow at Manchester.
In Stewart's 100th Test, the West Indies batted first and were bowled out for just 157. In reply, England scored 303, with Stewart leading the charge with the bat in hand. In an innings studded with 13 fours, he scored a 153 ball 105. However, the West Indies came back hard with the bat in the second essay, and scored 438, with batting wizard Brian Lara scoring a blistering 112. The England side was set a target of 293 for victory in their second innings.
The hosts ended their second innings at 80/1, and the match ended in a draw. Stewart is the fourth highest run scorer for England and plundered 8463 runs with the willow. He featured in 133 Tests for his country.
4.Inzamam ul Haq
Inzamam ul Haq played his 100th Test for his country in March 2005 against Pakistan's biggest rivals India. The bulky right-handed batting gladiator scored a magical 184 for his side in his 100th Test, and helped them to pile up a mammoth first innings total of 570 runs on the board. In reply, India was bowled out for 449.
In the second innings, Pakistan declared with their scoreboard reading a commanding 261/2, and set India an improbable target of 383 for victory. Under the pressure of a tall run chase, the Indian batting line up crumbled, as Pakistan won the match by 168 runs.
Inzamam will rank as one of the finest willow wielders for Pakistan in white clothing, and his numbers stand testimony to this. He scored 8829 runs for his country in 119 Tests, and is the third most prolific run scorer for Pakistan, only behind Younis Khan and Javed Miandad.
3.Ricky Ponting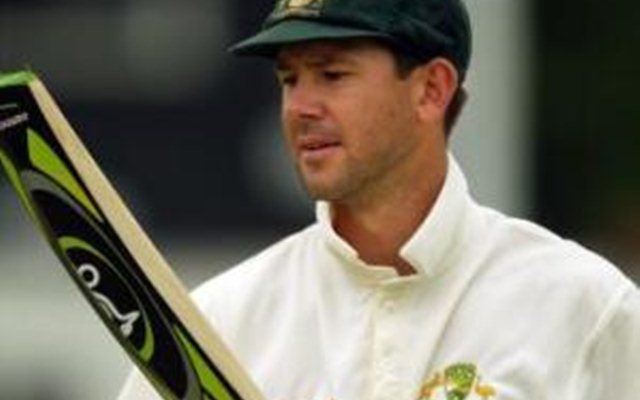 Ricky Ponting is not just one of the greatest batsmen of Australia cricket, but will qualify as one of the finest batting icons that the game has ever seen. In his unparalleled Test career, the former Australian captain featured in 168 Test matches and piled up 13378 runs at an average of 51.85.
And, Ponting has achieved a feat that no batsman in the history of Test cricket has ever achieved before. Ponting celebrated his 100th Test by scoring hundreds in both the innings, and is the only batsman to do so. The Aussie icon played his 100th Test against South Africa at Sydney in 2006.
In Ponting's 100th Test, South Africa won the toss and opted to bat first. They piled up a total of 451 runs in their first innings, with both Jacques Kallis and Ashwell Prince scoring hundreds. In reply, Australia was bowled out for 359, and Ponting led from the front with the willow. He scored a 174 ball 120, studded with 12 fours and a six, and his contribution was the driving force behind Australia crossing the 350-run mark.
In their second innings, South Africa declared with their score reading 194/6, and set the kangaroos a target of 288 for victory. And in the second innings too, it was Ponting who stood up. He scored a murderous 143 off just 159 balls, as Australia romped home with 8 wickets to spare.
2.Graeme Smith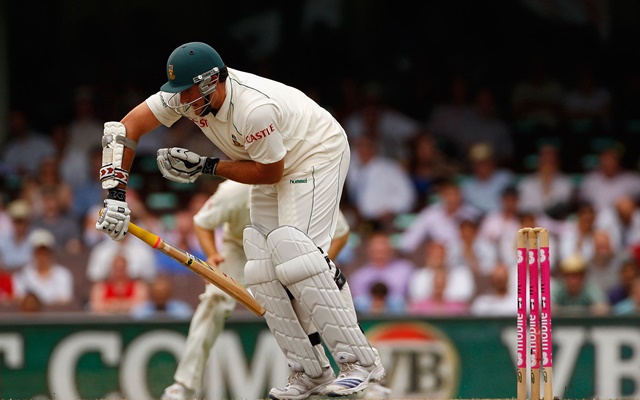 Graeme Smith was a batsman who could instill a sense of fear in the opposition. The left hander was proficient on all sides of the wicket, and was an asset for his side at the top of the order. The batting legend featured in 117 Test matches for his country and scored 9265 runs at an average of 48.26, including 27 hundreds and 38 fifties.
And, Smith scored a sensational hundred against England in his 100th Test in London. England batted first and posted a total of 385 runs on the board. But then, the South African willow wielders inflicted a painful assault on the England bowlers. In their first innings, South Africa scored 637/2, with Hashim Amla scoring a magical 311.
On his part, Smith scored 131 at the top of the order. In his innings consisting of 273 deliveries, the former South African skipper scored 20 fours. South Africa's relentless batting assault allowed them to thrash England by an innings and 12 runs. Smith played his last Test for his country in the year 2014 against Australia.
1.Hashim Amla
Hashim Amla's ability to direct the ball through the gaps with a sense of ease marked him out as a special talent. His cover drive was a feast to watch, his flick through the leg side was one that can be shown to an aspiring Test cricketer, and he was extremely adept at playing off both the front foot and the backfoot.
In his 100th Test against Sri Lanka at Johannesburg in 2017, Amla decimated the Sri Lankan bowling attack, scoring a fantabulous 134 off 265 deliveries. His innings, studded with 16 fours allowed South Africa to post 426 runs on the board in their first innings. However, Sri Lanka folded up without offering any resistance. In their first innings, the visitors were bowled out for just 131, with none of their batsmen even scoring a half century.
They were made to follow on, and in the second innings too, the Islanders failed to put up a solid performance with the willow. Dimuth Karunaratne was the top scorer for his side, scoring 50. He received no support from his fellow willow wielders, as Sri Lanka were bowled out for just 177 in their second essay, and the Proteas crushed their opponents by an innings and 118 runs.
Amla had a highly distinguished career in Test cricket. He played 124 matches for his country and scored 9282 runs at an average of 46.64. He is also the only South African batsman to score a triple hundred in Tests. He also scored 28 centuries and 41 half centuries in his career.
Note: All the stats have been taken from Cricinfo and Howstat cricket and have been updated as on 7th February 2021
Source: The source of this content is our cricket news platform Crictracker.
SportsInfo offers cricket, soccer, kabaddi, tennis, badminton, racing, basketball and other sports news, articles, videos, live coverage & live scores, player rankings & team rankings. Also, offers minute details of any match along with live commentary.