Cricket is often regarded as a gentleman's sport. Considering the time when the sport was being played across the world and the people who used to play it, everyone called it the gentleman's sport. However, in modern times, we have come to realize that there are some aspects of this game, which makes it not-so-gentleman like.
Being aggressive on the field is a trade which is appreciated in almost every sport. But, in cricket that is something which we don't often see. There have been players in the past who have been aggressive on the field and also been good at what they do. These players are strong-headed individuals who have shown why aggression is important in any sport.
Here is the aggressive cricketing XI of all-time
1. Matthew Hayden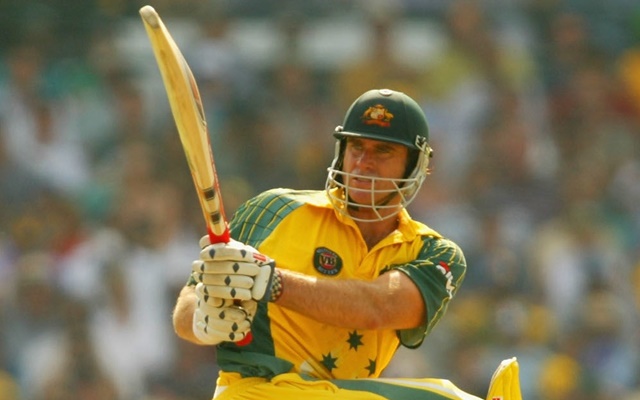 The legendary Australian opener is considered as one of the best who has played at the position. A well-built Queenslander is enough to scare a few people. And, Hayden was exactly that. He was 188 cm tall, which made him intimidating to start with. The fact he always wanted to take on the opposition made him someone with an aggressive mindset.
On top of that, Hayden never stopped chirping while he was on as a fielder or even at times as a batsman. It was almost like sledging a bowler or an opposition fielder made him focus on his game a little bit. During the initial days of his career, he had some issues with aggression on the field. But, if you were Hayden, you can score runs to stop the critics from talking. And he scored a lot of runs.
Haydos, as he is often called, played 103 Tests scoring 8625 runs at an average of 50.74. He has 30 Test centuries to his name, more than any Aussie opener in the last 30 years. He also scored 6133 runs in 161 ODI matches with an average of 43.81. If those stats are not enough, let us remind you that he also featured in two World Cup wins and 5-0 Ashes series win. He was part of the great Australian team in the early 2000s and played a huge part in their success.
2. David Warner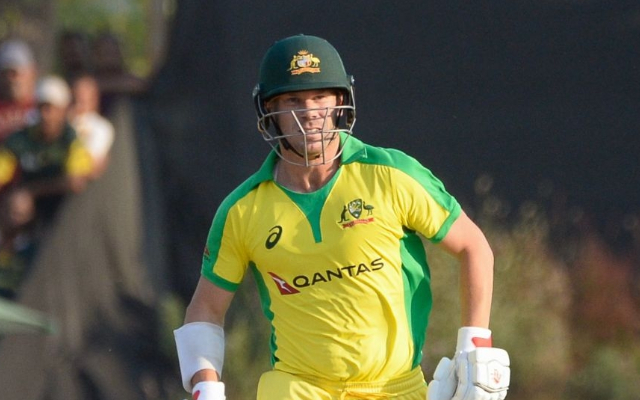 David Warner was never the good boy of cricket. Even though he made his debut for Australia in 2009, it took him a few years to settle into the national team. From sledging oppositions to off-field controversies, he was almost everywhere. His aggressive style of behaving was something a bit too much, even by Aussie standards.
Early into his career, he received a lot of criticism for his on-field behaviour. Off the field, he even went as far as hitting Joe Root in a bar fight. This incident made the selectors drop him from the Champions Trophy 2013 squad. The batsman has since claimed that incident was the turning point of his career. The incident made him take a pause and look back at what he was doing.
With time, we witnessed a much mature David Warner who was more focused on cricket. However, there have been instances since where we have seen sledging batsmen on the field and also sledge bowler while he is batting. In 86 Tests, he has scored 7311 runs at an average of 48. Apart from that, he also has 5455 ODI runs and 2265 T20I runs.
3. Ricky Ponting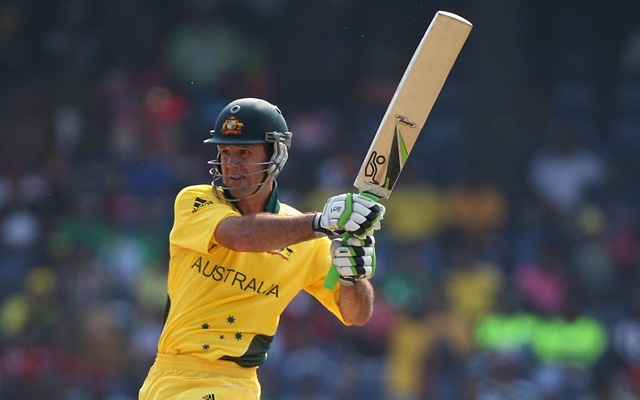 There is no doubt that Ricky Ponting is one of the geniuses of our game. He is one batsman who could be trusted to score runs in almost every condition. He stood the test of time and showed his class across the years. He also led one of the most dominating international teams in the history of the game.
However, all these achievements can't do away the fact that he was a really aggressive player. Sledging was one of the things which made him look aggressive but it was his mindset on the field. There was just a 'no-nonsense' look on his face at times when he used to take the field. Just to give you perspective, during the Boxing Day Test match in 1999, Javagal Srinath bowled him a bouncer which hit on the face. Next thing you know, Srinath is running to Ponting to ask if he was okay. But the Tasmanian just stared at him and shouted at him to get back to his bowling run-up.
There was an inert aggressiveness in just the way he used to bat. He would never take anything for granted and was always up for an altercation. There are enough YouTube videos to verify. For example, he shouted at England coach Duncan Fletcher for fielding substitute fielders during the Ashes 2005 while he walked to the dressing room. But, over 27,000 international runs along with 71 centuries maybe makes everyone forget his attitude on the field.
4. Virat Kohli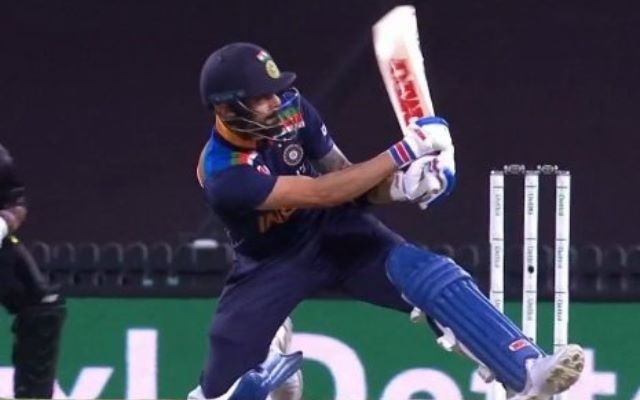 When Virat Kohli is bursting out on the scene, if there is one word which was perfect enough to describe him, that would be aggressive. It is just amazing how, even today, aggressive is a word several cricket experts and fans use for the Indian captain. This aggressive way of playing the sport was not taken nicely for a lot of experts in his early days.
However, with time, everyone started realising that his aggressive nature of the play was not affecting his batting or general performance on the field. But, when the captaincy arrived at doors, people expected him to tone down his style a little. Being the Indian captain, Kohli has several people who follow him.
The Virat Kohli of 2021 has something, that several experts have called controlled aggression. Unlike the Indian batsmen of the past, who belief talking to fielders can disrupt their batting, Kohli was someone who often said that his game just gets better every time he is engaging in a conversation with the opposition. He is 32 and already has more than 22,000 international runs. With so much cricket left for him, there is no doubt that he will go on to break several more records.
5. Vivian Richards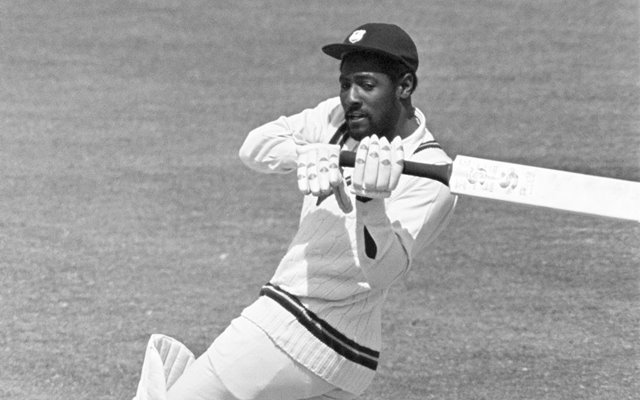 Sir Vivian Richards was one hell of an aggressive batsman. However, a lot of people might not know about his attitude on the field. He was very respectful for his oppositions, but if someone tried to mess with him, then he would show them who was the actual boss. The right-handed batsman was way ahead of his time. His style of batting was unseen when he made his mark at the international level.
The way he would bat would often scare the opposition. You can sledge him, he will sledge you back with his witty humor. But, the next thing you know he is hitting the ball all across the field. There are enough instances of him showing his aggression on the field. But, he earned respect globally, sometimes for being a good player and sometimes for being a good human being.
The right-handed batsman played 121 Tests and scored 8540 runs. Interestingly, he played in an era when T20 cricket was way beyond imagination but he managed to score his runs with a strike rate of more than 80. In ODIs as well, he had a strike rate of 90 in that era. He played 187 matches and scored 6721 runs.
6. Ben Stokes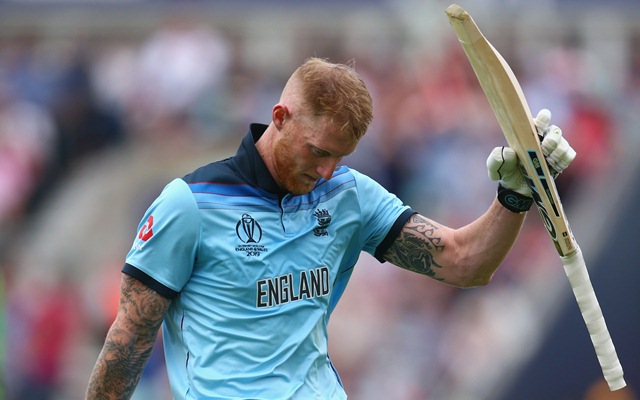 Ben Stokes is one of the most notorious cricketers of the modern era. As good a player he has been for England, he has had his share of controversies. The all-rounder who is sometimes referred to as the best in this generation is an impact player for England. Whenever they have been in a desperate situation, looking for someone to step up, he has been there for the team.
However, the Durham player got caught up in an issue in 2017, which almost put his career in jeopardy. He got involved in a fight outside a bar in Bristol, along with Alex Hales. He was detained by the police, and he had to even appear in the court for this matter. He was dropped from England for an important tour of Australia.
It has taken him some time to get settled in the international circuit, but Stokes established himself as a star in the summer of 2019. He helped England to win the World Cup with an important knock and he single-handedly won them a Test against Australia when they were on the brink of defeat. As cricket fans, we can only hope that his aggressive attitude is witnessed only with the bat and ball, else he might find himself in trouble again.
7. Adam Gilchrist (WK)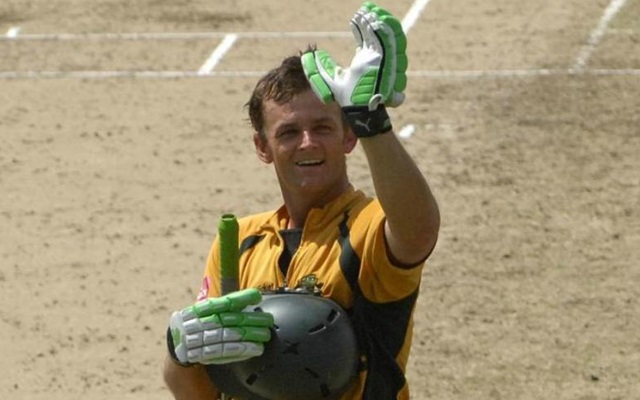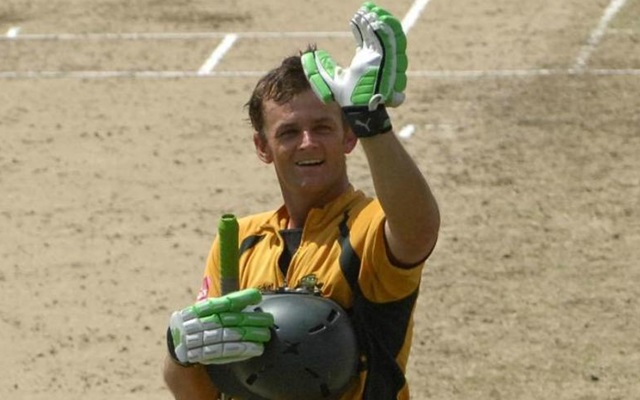 Adam Gilchrist is without a doubt one of the best wicketkeeper batsmen to have played the game. When he came into the scene in the late 1990s, wicket keepers were expected to be complete batsmen but his style of batting started a trend. All international teams now wanted to have someone who can bat as a keeper.
He had an aggressive style of batsmanship and his way of batting was appreciated across the world. But, one of the things about him was that his aggressiveness was not just limited to his batting. He had an aggressive attitude behind the stumps as well. He was often heard making the mickey out of the batsmen.
He would try to disrupt their rhythm by saying a few words. He would talk to them about their past batting performances or their weak areas. With all of this, Gilchrist was one of the most aggressive wicketkeepers. While there have been other wicketkeepers who might have been a little more aggressive than him, but he was simply the best in the role.
8. Wasim Akram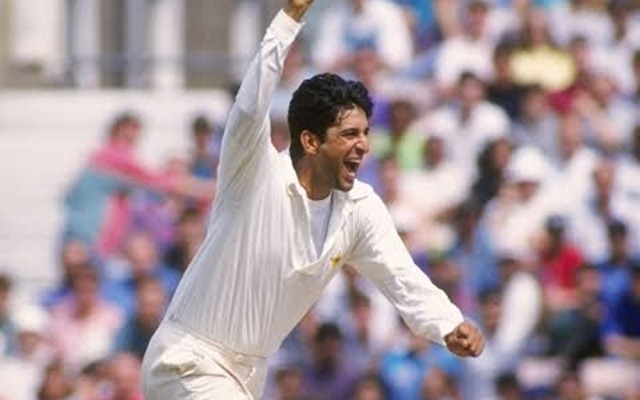 Wasim Akram was a legend when it came to swinging the ball. The left-arm pacer was world-famous for his ability to bring his team back in the match. There have been numerous occasions when he has brought Pakistan back in a match just with his ability to pick wickets. He is still the highest wicket-taker for Pakistan in international cricket. He has taken more than 900 wickets for Pakistan.
With all the brilliance with the ball to show, Akram was not just aggressive with the ball. Several batsmen have come out and revealed that Akram would be fired up always on the field. He would intimidate the batsmen with his words along with his bouncers. He would often say stuff to the batters just to disrupt their rhythm.
Even though he has such a fired-up attitude in the field, off the field, Wasim Akram is one of the nicest blokes one will meet. Since his retirement, he has been seen talking to youngsters a lot and helping them with tips. He is often referred to as one of the nicest people in the cricket fraternity but only off the field. On the field, he was a beast steaming in with a ball in his hand.
9. Shane Warne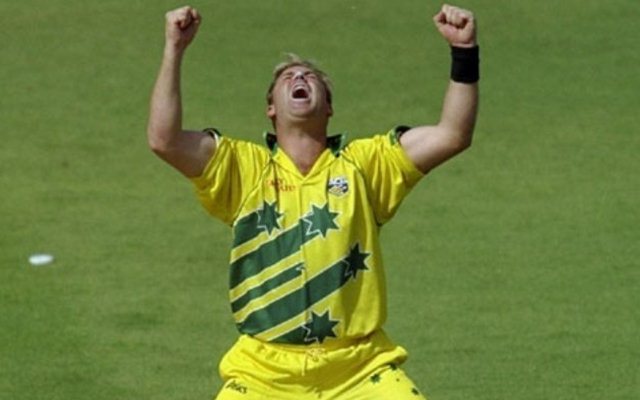 Shane Warne is probably the best spinner to have played our game. The way he used to get into the heads of the batsmen was incredible. He has almost every trick in the book under his sleeves. But, along with his mystery with the ball, he had an attitude of a fast-bowler. He was chirpy, like most of the Australians in that era.
Warne was explosive with his words on the field. Several batsmen have talked about their experience of facing Warne, during which the leg-spinner has made them a little uncomfortable. Many people have come out and even revealed that Warne's mind games with the batsmen used to start even before he stepped on the field.
Being aggressive with his style of playing. Off the field, he had troubles with his own teammates. He has often called his former captain Steve Waugh a selfish cricketer and till date, his opinion doesn't change. He also had issues with the head coach of the Australian team, John Buchanan. But, none of this can rub off the fact that he was a champion bowler with 1001 international wickets.
10. Curtly Ambrose
The West Indian fast-bowler was not just intimidating to face, but the batsman would actually be scared of him just because of his on-field presence. There wasn't any batsman who could have the guts to sledge him. That's because whoever has tried to do that, has to face a barrage of bouncers. And when Ambrose was bowling with his energy up, one didn't want to be the one facing it.
The tall fast-bowler had an aura that could make the batman afraid of facing him. He would talk to them often and try to disrupt their focus. This is one of the most common techniques used by many bowlers but the way Ambrose did was just too frightening for players. On top of that, he was a pretty good bowler.
In 98 Tests, he picked 405 wickets for West Indies. His bowling average was 20.99. On top of that, he has 225 ODI wickets from 176 matches at an average of 24.13. He was an aggressive player on the field who won't back down from any chatter with the opposition. There are even YouTube videos in which he can see him taking on players on the field with his words and his fantastic bowling.
11. Kagiso Rabada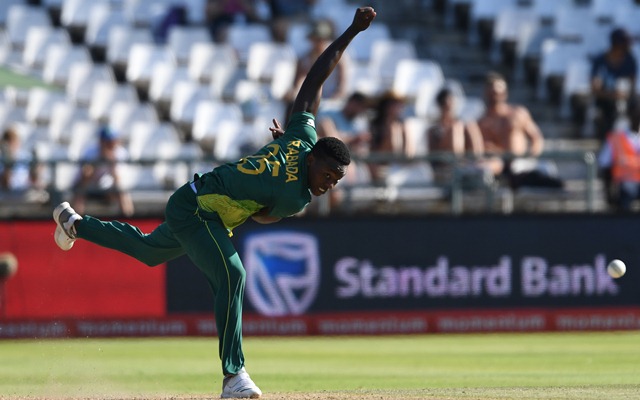 The young pacer from South Africa is one of the best bowlers to have been discovered in this generation. The fact that he has an ability to swing the ball at the pace of 145 kmph makes him a dangerous player. But, he has had his share of on-field battles. Some of those, he has won and some of those, he has lost to the match referee.
A year ago, he was faced with a suspension from the ICC for one game after he had piled around a few demerit points. He has been part of the on-field controversy for sometimes being a little too aggressive on the field. He is currently the leader of the South African attack and takes a lot of responsibility for delivering good performances.
From his on-field chatter with the England players to his chit chat with the Aussie players, he has come to the forefront of many of the altercations. He also once had a few battles of words with the Indian captain, Virat Kohli. It is almost clear that if you have similar kind of aggressive players on the field, there will be some words which will be said here and there.
Source: The source of this content is our cricket news platform Crictracker.
SportsInfo offers cricket, soccer, kabaddi, tennis, badminton, racing, basketball and other sports news, articles, videos, live coverage & live scores, player rankings & team rankings. Also, offers minute details of any match along with live commentary.