The 2007 T20 World Cup could be described as the turning point in the history of the game. No one expected a shorter format to become an instant hit. Well, when Chris Gayle smashed a century against South Africa, everyone was left awestruck.
Shorter formats in the sport have always been questionable. When the ODI format arrived, there was the same speculation about its future. But, it survived, and so did T20. Thanks to the World Cup in 2007.
Currently, with multiple leagues being played around the world, the fans have witnessed a change in the T20 format too. Sometimes, the batsmen break the limits, by scoring an unimaginable amount of runs, and sometimes, the bowlers destroy well-known batting lineups. It is a format where David beats Goliath.
As the 2021 World Cup approaches, here is the best combined XI:
1. Rohit Sharma
We do all remember the final of the T20 World Cup in 2007. With MS Dhoni lifting the World Cup and people choosing Gambhir, Pathan, and Dhoni as their idols. Well, there was this youngster named Rohit Sharma, who was considered as the next big thing in Indian cricket. With a mediocre score on the board, he came down to the bull ring to face the likes of Gul, Tanvir, Asif, and Afridi.
In the top order, only Gambhir was able to score decently. But, India needed someone to step up and score quickly. Luckily, for Team India, it was Rohit, he scored 30 from 16 balls. This enabled India to put up 157 runs. Well, it is never an above-par score, but it was enough for the bowlers to defend.
Fast forward to 2021, Rohit is now the best opener in the world. He has that "extra second" to judge the ball. Adding on, he has won five IPL titles with MI. A strike rate of 138.96 is spectacular for an opener who has scored 4 centuries.
2. Virat Kohli (captain)
This list would have been incomplete without the presence of the cricketer of the decade. Virat Kohli has been the match-winner that every team dreams of. Although he has not won a major ICC Trophy as a captain, he has all the arsenal needed to lift the trophy this time.
With an experience of 89 T20Is, Kohli has scored 3159 runs with an average of 52.65. This average speaks volumes about his abilities. Even after being an opener or a top-order batsman, he averages over 50 in every format of the game.
Many people consider him unlucky. But, this should not be the factor to remove him from captaincy, as many fans express their views. Kohli has been the captain who has made India a pace bowling powerhouse. Adding on, Kohli thrives under pressure. For someone who is already a legend, he is the skipper of this squad.
3. Chris Gayle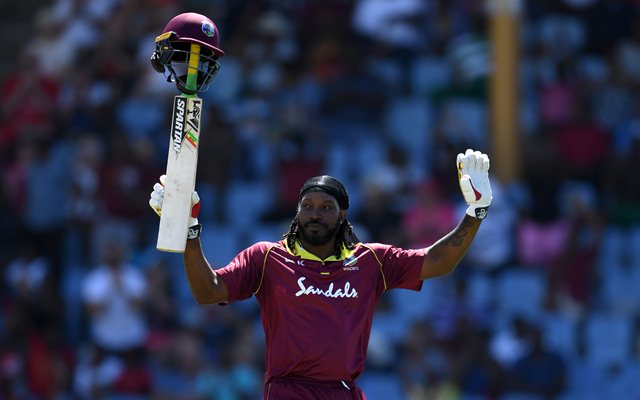 It was the inaugural match of the T20 World Cup in 2007. With South Africa bowling first, the West Indies needed someone to start the tournament with fire. It was none other than Chris Gayle, who stood up and smashed 117 runs against the home team.
Since then, Gayle has been the ambassador of the format. Talking about the IPL, he has dominated the tournament. He still holds the highest score by an individual in a T20 match record. He smashed 17 sixes on his way to 175 against Pune Warriors.
Gayle has also been successful for the Windies in T20I. He has scored 2 centuries with a career strike rate of 140.17. Yes, the age factor is always present. But, here we are talking about Gayle, who does not need to run singles and doubles to take his team over the line.
4. Rishabh Pant (Wicketkeeper)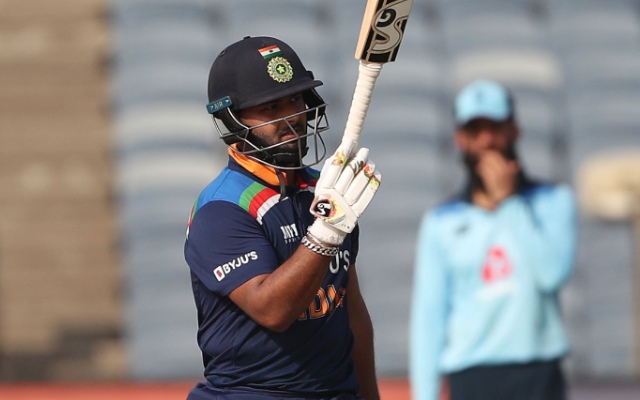 It is so surprising to realize that Rishabh Pant has completed four years in international cricket. At the age of 23, he has witnessed every high and low a cricketer undergoes. Starting from scooping premier bowlers for six to being at the receiving end when the crowd chanted "Dhoni" when he missed the stumping.
But now, he has been terrific with the bat and glove. Even though his strike rate is 123.37 in T20Is, his recent form has been terrific. In the IPL, he has captained beautifully barring a single mistake against RCB.
Pant would not have made it to this playing eleven last year. His batting was rusty and glove work was not clean. But within a year, he has improved his game significantly. Well, one is a rare talent if he scores a six off Jofra Archer while playing the reverse scoop shot.
5. Jos Buttler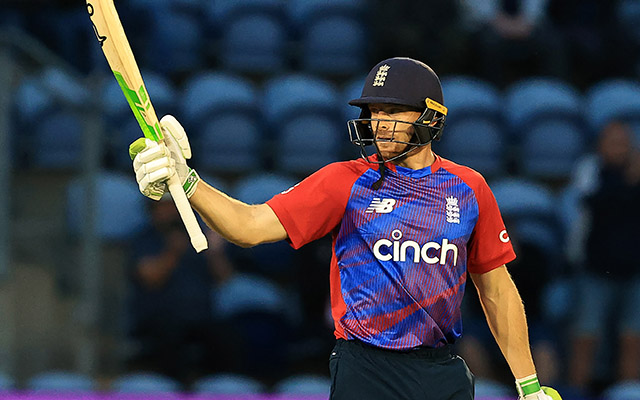 During the early phase of his career, Jos Buttler was seen as only a limited-overs specialist who could keep the wickets. But, the way he has evolved as a batsman has been noteworthy. During the 2013 ICC Champions Trophy final, Butler failed to take England over the line.
Since then, he has been England's go-to batsman in times of crisis. Even though his strike rate is below the 40s in every format, he is the player who can bat in any position. Adding on, he can score at a brisk pace.
Buttler has an IPL strike rate of 150 and a T20I strike rate of 139.84. Talking about fielding, he will surely give Kohli a tough competition in this squad. Buttler's presence is also important, mainly because he is a calming factor who could guide the bowlers.
6.Ben Stokes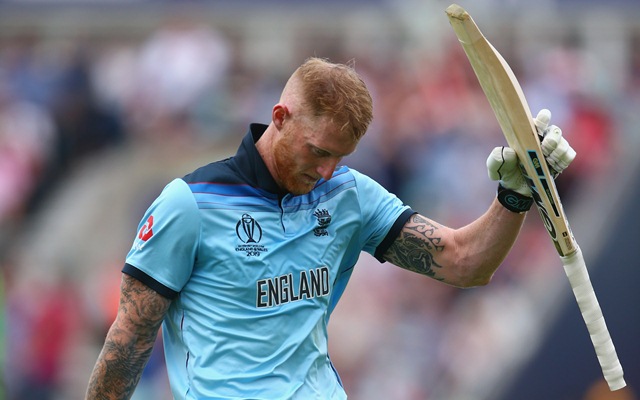 Post Jacques Kallis era, Ben Stokes, Ravindra Jadeja, and Ravi Ashwin have been the most iconic rounders. Stokes, just like everyone else on this team, is extremely passionate about the game. Talk about being the savior, anchor, and aggressor, Stokes has done everything.
In 34 T20Is, Stokes has scored with a strike rate of 136.84. Adding on, he has scored 2 IPL centuries with a career strike rate of 134.5. Apart from his batting, he is a decent bowler too. Yes, he might have failed in the final of the 2016 T20 World Cup, but since then, he has improved significantly.
Stokes has an economy rate of 8.78 in T20Is. He can bowl a couple of overs when the captain needs a bowling change in the middle overs. Stokes, along with his bowling, is an excellent fielder as well.
7. Ravindra Jadeja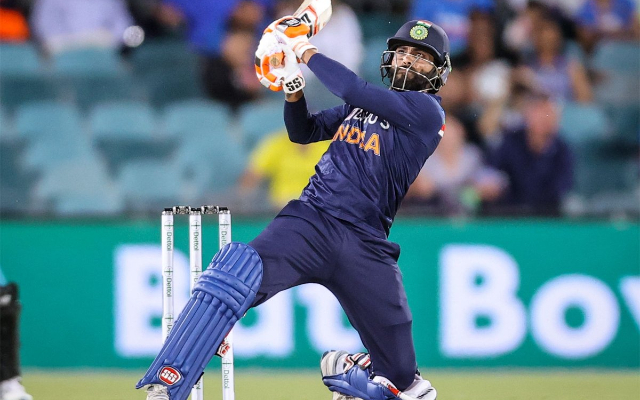 It was the 2010 T20 World Cup, with India playing against Australia. Batting first, Australia piled up 184 runs in 20 overs. Even though Harbhajan Singh and Ashish Nehra bowled brilliantly, India failed to restrict the Australians to a mediocre score. During that match, Ravindra Jadeja was having the worst time of his life. He gave away 38 runs in his two overs.
After that match, he was at the receiving end of criticism. Well, after 12 years, he is the most prolific all-rounder in the game. He has an economy rate of 7.1 in T20Is and 7.63 in IPL.
Jadeja has been his captain's go-to man in every situation. He is the prime example of how a player grows when given multiple chances. Adding on, he is the best fielder in the world. There is no doubt that he is the most vital member of this lineup.
8. Rashid Khan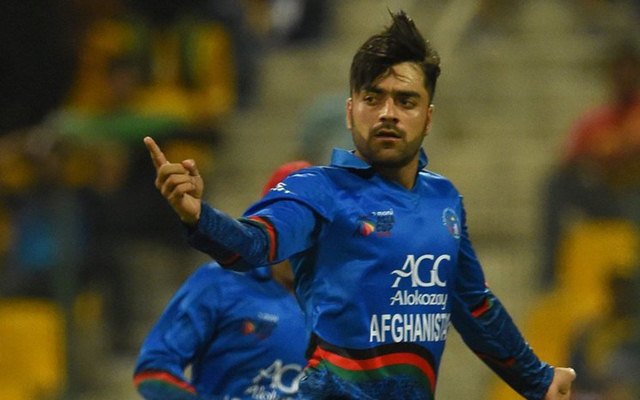 No one would have thought a youngster from Afghanistan would be the T20I player of the decade. Well, skills and hard work can make someone like Rashid Khan, a superstar in the game. Thanks to the IPL and other major leagues, Afghanistan has come a long way.
Rashid's confidence can be measured from the fact that he stated that as he plays in the Hundred, he has a chance to pick three hat tricks in ten balls. He is a decent all-rounder who can score vital runs down the order. Talking about his batting, he has a strike rate of 147.17 in the IPL.
Talking about his bowling, Rashid has picked 95 wickets in 51 T20Is. He has the best bowling figure of 5/3 in the format. Adding on, he has an economy rate of 6.22 in T20Is and 6.24 in the IPL. A complete cricketer for the format, Rashid brings more variety to the lineup.
9. Mitchell Starc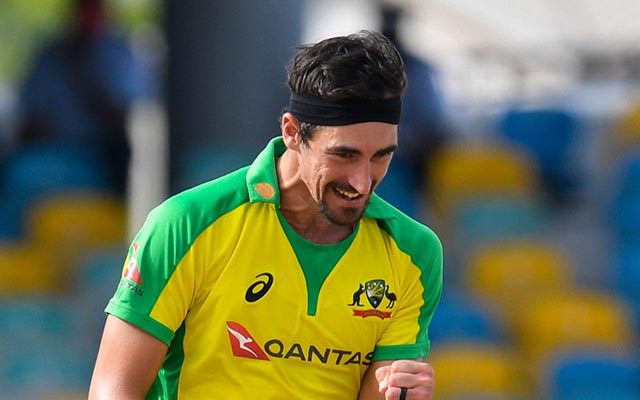 Having a bowler who can adapt to any pitch is an advantage. This factor enables Mitchell Starc to make it to this lineup ahead of well-known names like Pat Cummins and Archer.
Starc has been an economical bowler throughout his career. He has played 39 T20Is and 27 IPL games. With 48 wickets in T20Is with an economy rate of 7.16, he is the first pacer in the squad.
Apart from that, he is one of the finest tailender batsmen in the circuit. He can smash the ball out of the park. Even when there is an anchor present at the other end, he can hold on at the crease.
10. Kagiso Rabada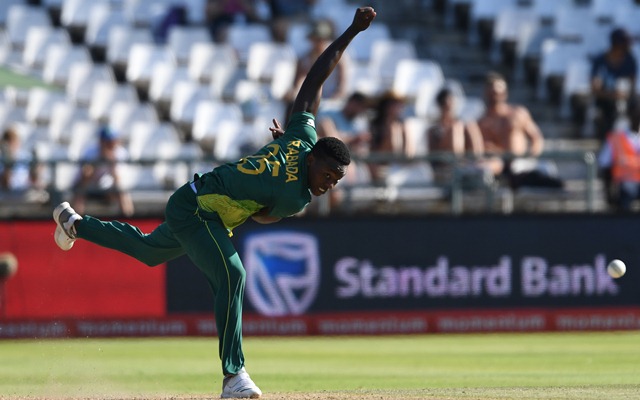 Even though it is the shorter format, a captain would love to have express pace at both the ends. To compliment Starc, there is Kagiso Rabada. He has been South Africa's premier fast bowler after Dale Steyn's departure.
Rabada has an economy rate of 8.61 in the shorter format of the game. With 39 wickets in 32 games, he is a genuine wicket-taker. In the IPL, he has been spectacular. With 69 wickets in 42 games, he has been Delhi's go-to man during the powerplay and the death overs.
Rabada, just like Starc, is a decent tailender. He has a T20I batting strike rate of 120.27. In the IPL, he has the highest score of 44 as well.
11. Tabraiz Shamsi
Tabraiz Shamsi is currently the best T20I bowler in the world. He has a poor IPL record, but in the international arena, he has been spectacular.
Shamsi has played 39 T20Is games, with 45 wickets to his name. He is a wicket-taker with the ball and he is never afraid to be smashed by the batsman. This is something a captain would love to have in his spinner.
An economy rate of 6.79 is excellent in this format. Adding on, with the presence of Rashid and Jadeja, Shamsi will compliment them excellently in the middle overs. A bowling average of 22.04 is brilliant for a spinner in this format.
Source: The source of this content is our cricket news platform Crictracker.
SportsInfo offers cricket, soccer, kabaddi, tennis, badminton, racing, basketball and other sports news, articles, videos, live coverage & live scores, player rankings & team rankings. Also, offers minute details of any match along with live commentary.