Test cricket had witnessed a downfall in viewership since T20 was introduced into the circuit. Because of T20's exponential rise to the top, many critics were concerned about the future of traditional cricket. However, because of some extraordinary moments, Test cricket survived. Adding on, we came across multiple players who became Test specialists.
Test cricket is the most important format of the game. Because of the situations it presents, it is widely known as the toughest format of the game. But, the true test of a player is if he/she can survive the demands of this format. And only a few players can succeed.
To bring back the popularity of Test cricket, the ICC announced the introduction of the World Test Championship. After multiple series and tough games, we have our finalists in the form of India and New Zealand. Team New Zealand is in red hot form after their consecutive home series victories. Talking about India, they thrashed England comprehensively.
Let us have a look at the best-combined XI from the World Test Championship so far:
1. Rohit Sharma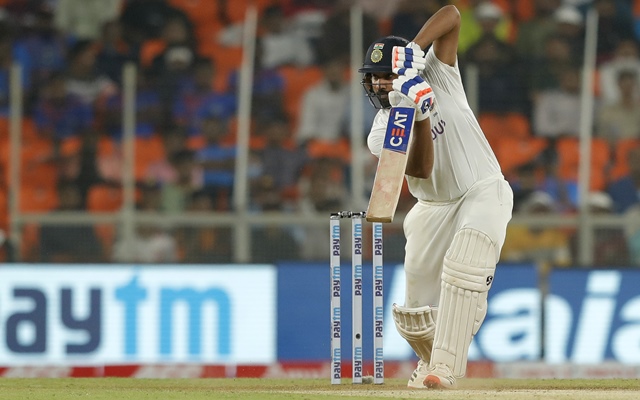 Rohit Sharma started his career as a lower-order batsman who can hit some blows during the final overs. But, the hype about his talent took the better of him as he was unable to cement his place in a strong Indian batting lineup. Adding on, multiple failures during the initial phase of his career never helped him. It was in 2013 when he established himself as an opener of the limited-overs squad.
However, after achieving success in the limited-overs format, he had an outstanding debut against the West Indies in 2013. But, Rohit was only successful while playing in home conditions. Adding on, the emergence of Mayank Agarwal and other openers meant that he had to settle himself in the lower order.
But, during the World Test Championship, Sharma was promoted to the top of the order. And, it worked wonders for him as he has scored 1030 runs in 11 matches so far. With the highest score of 212, he can score big. Adding on, an average of 64.37 makes him "Mr. Consistent" of the squad.
2. Dean Elgar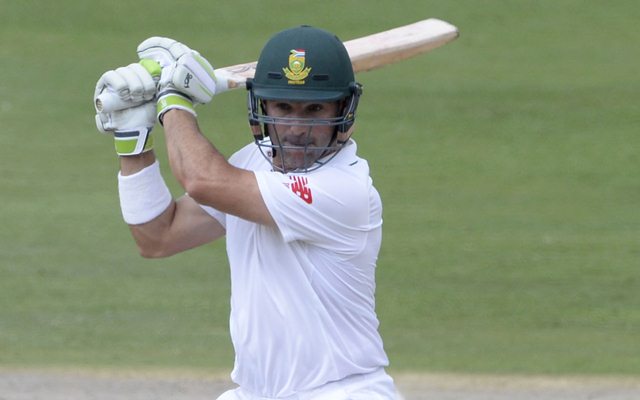 Dean Elgar belongs to the group of the great South African cricketers who dominated the Test format during the 2010s. However, after the retirement of eminent cricketers, South Africa is struggling to keep its name. But, players like Elgar have managed to step up and produce inspiring innings for their team. In a tournament where the openers have struggled, Elgar has managed to score at an average of over 40.
In 11 matches, Elgar has scored 848 runs with an average of 44.63. During the World Test Championship, the South Africans have struggled. But Elgar is one of those batsmen who have managed to hold their ground. Adding on, a left-right combination also helps the opening pair to dominate.
In the World Test Championship, Elgar has the highest score of 160. With a couple of hundreds and three half-centuries, he is an effective opener for this lineup. Apart from that, his experience might come into play if there is a batting collapse. Well, for South Africans, he is their go-to man and for this team and is the perfect partner to Rohit Sharma.
3. Steve Smith (Captain)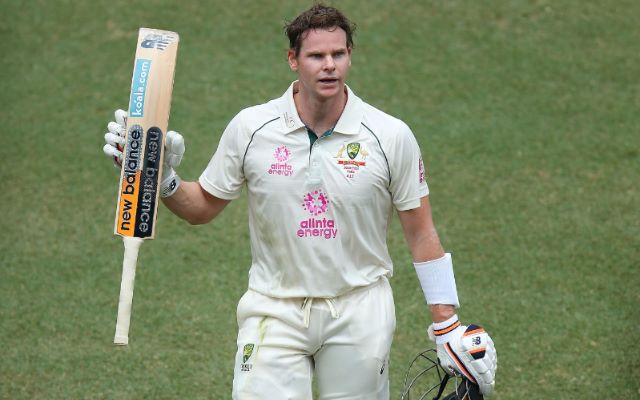 "Unorthodox yet effective!", this is how one would describe Steve Smith. Arguably the best Test batsman of this generation, this list would have been incomplete without the inclusion of Smith. He is the backbone of the Australian team and this was proved to be right when the Aussies struggled when Smith failed. Smith's ability to play with the bowler's mind is a priceless asset.
Smith has been in stellar form since 2014. He has been scoring all across the globe. During the series against India, Smith played exceptionally well at Sydney. In adverse conditions, he can hold his ground and the batting order can revolve around him. Even during this World Test Championship, he has scored 1341 runs.
In the run-tally, he stands third on the list. Adding on, he has the highest score of 211. With a healthy average of 63.85, he can score runs for fun. Smith has scored 4 centuries in this championship. Although Australians failed to enter the finals, a player like Smith can single-handedly change the course of the game for his team.
4. Marnus Labuschagne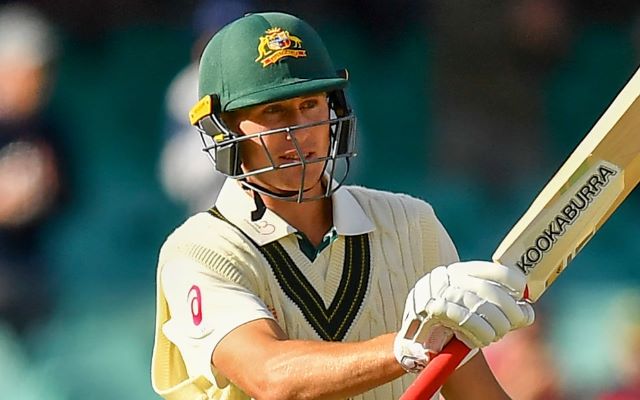 Marnus Labuschagne is like a perfect partner to Steve Smith. While people claim that both of them have the same instinct to leave the ball, only a few people realize that he is the highest run-scorer in the inaugural World Test Championship. Marnus has been another superstar who has cemented his place since the 2019 Ashes. And, he is on the verge of becoming another Australian batting giant.
Of the 13 matches Marnus has played so far, he has scored 1675 runs. While he tops the list in terms of runs scored, he has a huge average of 72.82. This is a sign that he can score big once he settles down. Adding on, he is an excellent fielder, which enables him to make it to this list. He along with Smith has become the kernel of a relatively weak Australian batting lineup.
In the World Test Championship, Marnus has the highest score of 215 runs. A century tally of five is also the highest in this tournament and this makes him one of the most effective batsmen in the lineup. Whenever a batting collapse happens, he can stabilize the innings by batting with the tailenders. And he holds on to this important position in this lineup.
5. Ben Stokes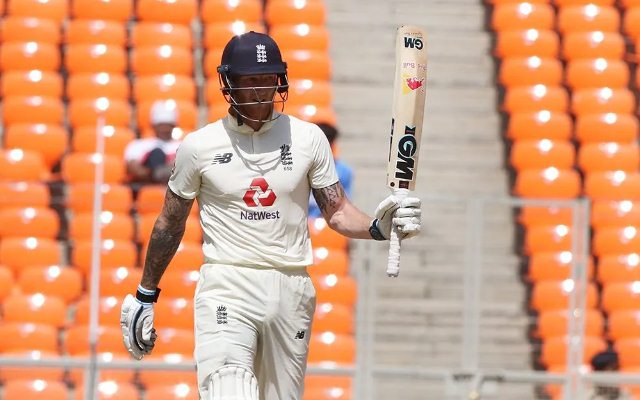 Arguably the most prolific all-rounder at present is Ben Stokes. The English all-rounder is the vice-captain of the England Test team. And, he has been spot on when it came to handling the squad when Joe Root was not available. Stokes has been the most valuable player for the England squad for the last three years and continues to amaze everyone with his abilities.
In 17 Test matches, Stokes has scored 1334 runs while batting at the middle order. With the highest score of 176 runs, he can drag his team out of desperate situations. He showcased his ability to stabilize the innings by scoring a century during the 2019 Ashes at Headingley. Therefore, Stokes is our main man in this middle order.
During the World Test Championship, Stokes has scored 4 centuries and six half-centuries. He was one of the few English batsmen who were able to negotiate Ashwin to some extent. Stokes has the rare ability to play spin and seam bowling effectively. Apart from that, he can bowl in as a fourth seamer in the squad. Therefore, his all-around abilities are valuable to any team.
6. Rishabh Pant (wicket-keeper)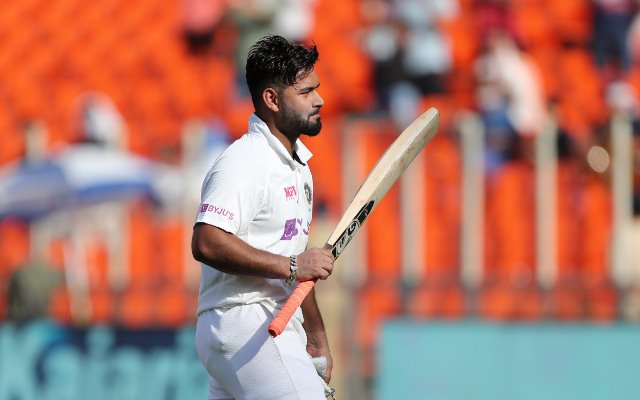 For a youngster who has the job to fill in the shoes of the Indian legend MS Dhoni, Pant has done well to prove himself. Last year, he was dropped from the limited-overs side and during the Test matches in Australia, he had poor outings with the gloves. But, Pant cashed in on every batting chase he got and he established himself in the Test team. The last three months have been very productive for this wicket-keeper batsman.
Pant is a well-known destructive batsman. And during India's tour to Australia, he was at his best. At Sydney, he shifted the momentum towards the favour of India. Adding on, he played a heroic knock at the Gabba. As a result of which the fortress was breached after 32 long years.
In the World Test Championship, Pant has scored 662 runs with an average of 41.37. With four half-centuries to his name, he can be a valuable contributor to the team's score lower down the order. In the recently concluded series against England, he scored a magnificent hundred which gave India a huge lead and a series victory. With every passing day, he has improved his keeping, and hence, he deserves a place in this squad.
7. Ravi Ashwin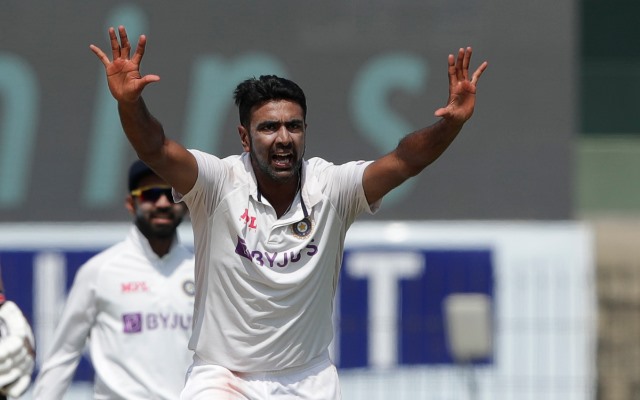 Ravi Ashwin is our first spinner on this list. He has been included in this squad for mainly two reasons. The first one being his ability to destroy any bowling attack on any surface. Yes, you have read that right, Ravi Ashwin has grown as a bowler. And while his critics have complained about him being a home track bully, he contributed immensely to India's cause in Australia.
It is of no surprise that Ashwin was successful in the recently concluded series against England. He single-handedly showed the visitors how to bat on turning pitches. Without any doubt, he has been the most successful all-rounder in the World Test Championship. Ashwin has been so successful in recent times that his captain has hailed him as the "Legend".
The second reason is his bowling, Ashwin has picked up 67 wickets in the World Test Championship. With the best bowling figures of 7/145 in the tournament, he stands third in the list of highest wicket-takers. Whenever needed, Ashwin can bat as a proper batsman and save his team. A player of Ashwin's caliber can not be ignored by any means.
8. Pat Cummins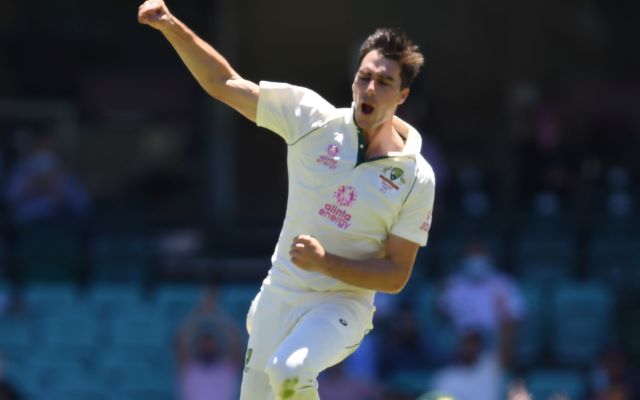 A combined World Test Championship list would have been incomplete if we had ignored the best bowler in the world at the moment. Pat Cummins has had a heck of a career. He was a teenager when he made his debut, and injuries affected his performance on the international stage. However, he has established himself as Tim Paine's go-to man in desperate situations.
Cummins is the leading wicket-taker in this championship. His wicket tally of 70 wickets in 14 matches is sufficient enough to prove his worth. Cummins was so lethal against India that he pressurized Pujara to play faulty shots. As a result of which India was under pressure.
Cummins has a strike rate of 47.6 in this series. Adding on, he is a bowling all-rounder who can score some valuable runs when needed. Even if there is a batting collapse, one can expect Cummins to occupy the crease for a significant amount of time. Hence, he is the strike bowler of this team.
9. Kyle Jamieson
Since his debut, Kyle Jamieson has been looked like a bowler. But his batting records speak something different. Of the six Test matches he has played, Kyle has scored 226 runs with an average of 56.5. Although this average might drop later on, for the time being, he can be a handy player with the bat.
Kyle was lethal against a strong Indian squad, and of the six Test matches he has played, he has picked up 36 wickets with an average of 13.28. For most of his career, he has been a valuable addition to the squad. Whenever his captain needed him to pick up quick wickets, he delivered. This makes him a dangerous bowler.
In his short Test career, Kyle has the best bowling figure of 6/48. And his meat bowling figure in a match is 11/117. Under suitable conditions, Kyle is an unplayable bowler. Also, with a batting strike rate of 70.62, he can accelerate the innings when required. This makes him another entrant in this squad, and with Cummins in the playing XI, Kyle can clinch multiple wickets from one end.
10. Tim Southee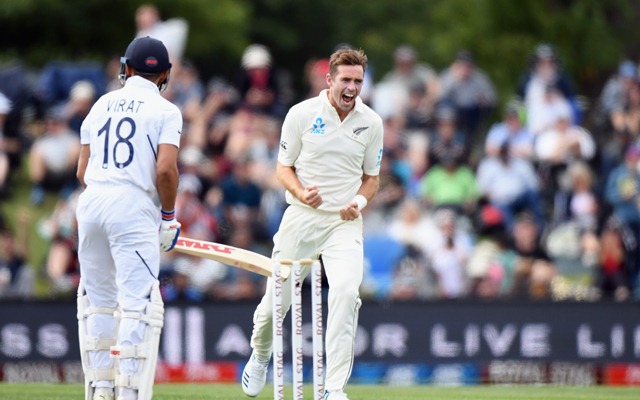 Tim Southee is an experienced bowler who is getting better with age. The Kiwi bowler has a lethal out-swinger which can trouble even the most prolific batsmen in the game. Southee has been the backbone of the New Zealand bowling attack for quite a long time. And a wicket tally of 302 wickets in 77 matches is a great achievement.
In this championship, Southee has played in 10 matches so far. With a wicket tally of 51 wickets, he has been the most successful Kiwi bowler in this tournament. As India gears up to face New Zealand in the final of the World Test Championship, the onus will be on Southee to trouble a strong Indian line-up. The factor which might help the New Zealanders is that the final is scheduled to be conducted in Southampton, which is suitable for a bowler like Southee.
Southee has the best bowling figures of 5/32 in the 10 matches he has played so far. Adding on, he has a bowling average of 20.66. Talking about his economy rate, it is at 2.66, which is excellent in test cricket. For a bowler who has been successful over the years, he is a perfect seamer to complement the likes of Cummins and Kyle. Adding on, he can hit a few balls out of the park. Therefore, he is not the worst tail-ender by any means.
11. Stuart Broad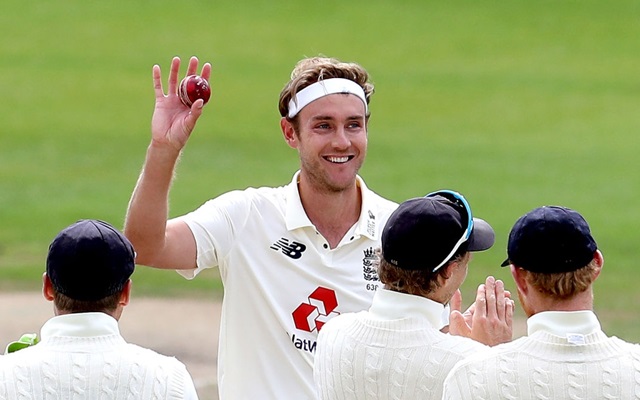 When Yuvraj Singh smashed Stuart Broad for six sixes, most of the fans had thought his career was over. But a wicket tally of 517 test wickets is nothing short of legendary. Broad has been spectacular for his test captains over the years. Even after the inclusion of someone like Jofra Archer, Broad has continued to impress everyone with his skills.
Broad stands second in the list of most wickets taken during the world test championship. With 69 wickets under his name, he has picked up wickets in regular intervals. The only series in which he looked ineffective was against India. But, it is the rotation policy of the English team which hampered his performance in the series.
Broad has the best bowling figures of 6/31 in this championship. Adding on, an average of 20.08 and an economy rate of 2.77 showcases his efforts for the English team. Broad is a decent all-rounder too. With a Test century to his name, he can stay at the crease for long periods. Hence, this team looks strong as we have a number eleven who has the highest score of 169 in Test cricket.
12th man: Kane Williamson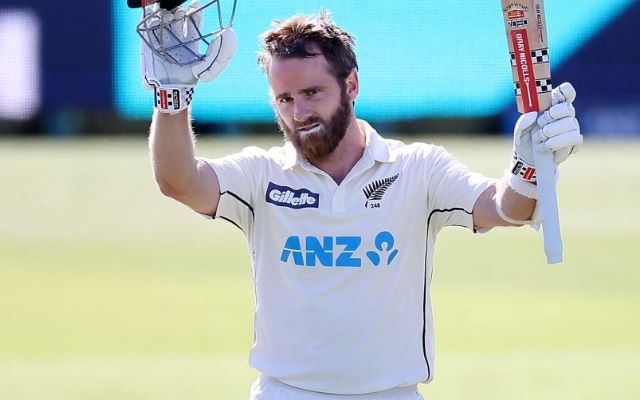 Our 12th man is the Kiwi skipper Kane Williamson. The stylish batsman is widely regarded as one of the finest batsmen New Zealand has ever produced. Also, Williamson is one of the most dependable batsmen in the history of Test cricket. He was in stellar form during the home series against Pakistan and West Indies.
Williamson has played in nine World Test Championships so far. And with the highest score of 251, he has dominated the bowling attacks on their home soil. Williamson is a versatile batsman and can handle pressure with ease. This squad looks more powerful when it has a batsman like Williamson as its 12th man.
He averages 58.35 in this tournament and has scored three centuries. Even if there is a batting collapse, he can handle it calmly. And whenever the captain is absent, Williamson can take the lead. Because of his versatility, he is our 12th man.
Source: The source of this content is our cricket news platform Crictracker.
SportsInfo offers cricket, soccer, kabaddi, tennis, badminton, racing, basketball and other sports news, articles, videos, live coverage & live scores, player rankings & team rankings. Also, offers minute details of any match along with live commentary.