The year 2020 was one of the most challenging years the world has seen in recent times. And cricket and its players, in particular, saw a lot of troubles both in terms of keeping up with the lockdown and then after the bio bubble restrictions once cricket began again to be played.
Players were tested even more when it got to the longest format of the sport, Test match cricket. Many players when they got back to playing cricket again at the highest level were not able to do well or fell to injuries. But there were a select few who managed to put their head down and powered through all the adversities.
Here's a look at a Test XI drafted out of such players –
1. Dominic Sibley (England)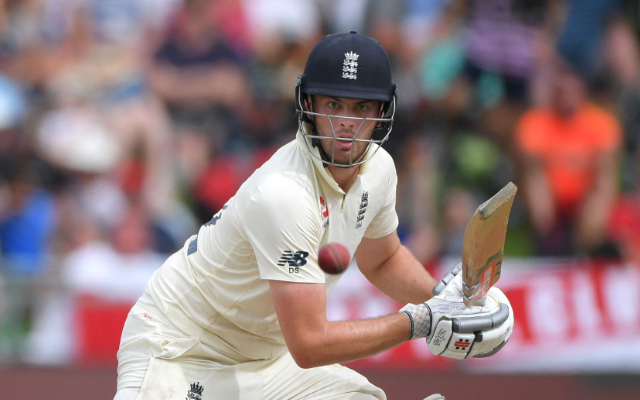 Having scored a total of 615 runs in 9 matches, Dominic Sibley was the second-highest run-getter for his national team, England in the year 2020. And, his batting worked wonders for himself and his team as a large part of England's batting success can indeed be attributed to the starts that Dom Sibley provided them with.
He made sure that at the start of most innings his team got enough runs in their kitty and a foundation was built for the batsmen following him to build up-on.
Sibley's talent had been the talk of the town since his very early days in cricket, but it was the year 2020 that brought him into the eyes of the world. He has the shoes of Alastair Cook to fill in, and he looks on track to successfully execute the job.
2. Tom Latham (New Zealand)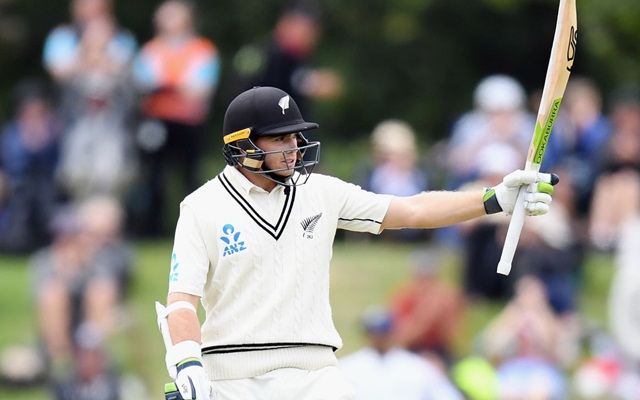 This year was another fruitful year for Tom Latham with the bat in hand. He performed well as an opener for his team and even gathered enough support from the team and the selectors to be the captain of the New Zealand Test team, the role which he fully did justice to.
Latham got a limited number of opportunities, but he made sure to grab on to them in the best way possible, and in the 6 Tests he played, he aggregated 342 runs at a fairly good average of 38.
And, as the next year comes in with hope for more cricketing action, both the fans of the New Zealand team and its management would be looking forward to seeing him get even better scores.
3. Kane Williamson (New Zealand)
The highest run-getter at the number 3 spot this year, any Test XI that has or will be drafted for the year 2020 will be incomplete without the inclusion of the New Zealand captain Kane Williamson.
Just like every time, the calm and collected batsman, Williamson made sure that his team seldom lost track of the scoring runs and ended up with decent totals on the board, almost every time he was occupying the crease.
He played in just 4 Tests this year but his impact with the bat was immense in those matches itself that he could be ranked as one of the most important batters for New Zealand this year. Williamson had 498 runs to his name at an astonishing average of 83 and under his leadership, New Zealand performed really well as a team too. So, this adds bonus points to his ratings as a Test player in the year 2020.
4. Babar Azam (Pakistan)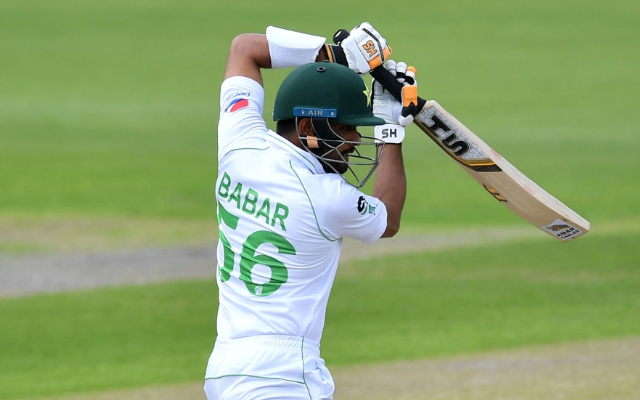 Since he has found out the capabilities that he has as a batsman in Test match cricket, there has been absolutely no stopping Babar Azam's growth as a batsman in all formats, especially in Test cricket.
And, much of Pakistan team's good times in the recent past have come because every time they were in trouble, there was one man named Babar Azam standing tall with the bat in hand, ready to save them from any misfortune.
The world saw many cricket players succumbing to injuries and not being able to perform well coming out of the coronavirus lockdown, but for Azam, it seemed that each of the 4 Tests he was a part of was a regular day at the office.
He scored 338 runs in total and that included 2 half-centuries and 1 century, showing that no matter what the time is if Babar Azam is on the field, he is there only with one objective that is to score runs.
5. Ben Stokes (England)
World cricket in recent times has not seen an all-rounder that can match the level of perfection in skill and prowess with both the bat and ball that Ben Stokes of England has with him. An all-round player in the truest sense, Ben Stokes' presence in the England team has meant a world for them and in 2020 things did not look any different.
Stokes ended his run in Test cricket in 2020 as the highest run-getter in Test cricket, as he scored as many as 641 runs in 7 Test matches, and maintained an excellent strike rate of 58.27. With the ball in hand, he was also in the top brass and took 19 wickets with his best figures in an inning being 4 wickets for 49 runs.
Going into 2021 Stokes will want to carry this form through and help his team continue to dominate world cricket in the same way as they are right now.
6. Jos Buttler (England)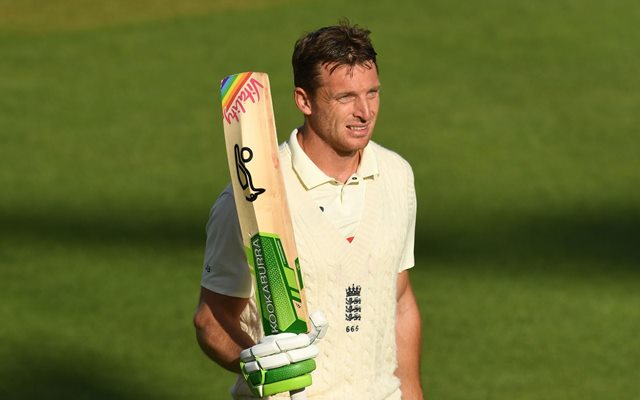 One of the safest pairs of hands behind the wicket and an equally capable batsman, Jos Buttler, the wicket-keeper batsman from England is the 3rd entrant from the country in this team and comes in to occupy the 6th spot.
During the course of this year, Jos Buttler continued to impress every watcher and analyst of the sport with his skills as both a wicket-keeper and a batsman and made sure that he stayed on the crease to score the mountains of runs he did in the 9 matches he played.
His total runs rested at 497, thanks to his one century and two half-centuries. As a wicketkeeper, he contributed to his team by completing 30 dismissals in total, all of which were caught behind wickets.
7. Jason Holder (West Indies)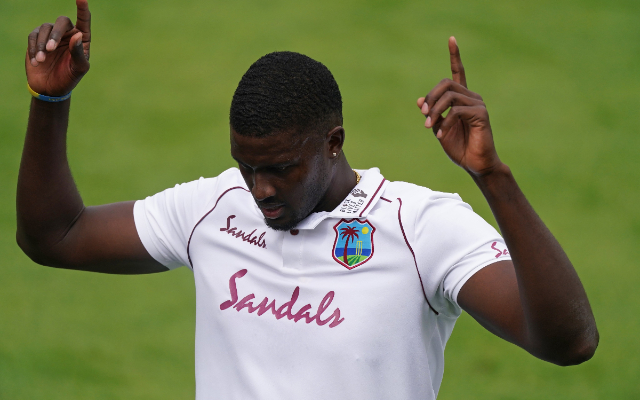 The cricket team of the Caribbean has seen some of the greats of world cricket play for its team but in the last few years, there seemed to have a drought that had taken over the ranks of the team, until Jason Holder, the captain of the team made an entry into the side.
Holder since his appointment as the captain of the West Indies team has not let his team down either as the captain of the team or as an individual contributor.
He played in a total of 5 Tests where he scored 217 runs and took 10 wickets, showing his prowess as a player, who led his team from the front while being the designated captain of the side.
8. Stuart Broad (England)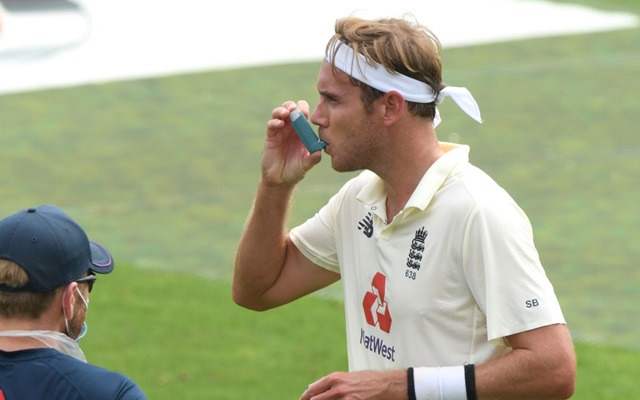 One of the mainstays of the England bowling attack for quite some time now, Stuart Broad seems to be ageing like fine wine as with every passing year his performances seem to get better and better. In 2020 too, he was the top wicket-taker as he took a staggering number of 38 wickets in just the 8 matches he played.
These numbers of his include a 10-wicket match haul and a 5-wickets innings haul. His strike rate of 38.3, may not have been the best in the business, but clearly shows the kind of impact that he has had as a bowler for his team, having taken wickets at regular intervals and also controlling the flow of runs for the batsmen facing him.
At the moment, he very deservedly holds the second spot in the ICC Test match bowler's rankings and will surely want to rise up the rankings soon.
9. Kyle Jamieson (New Zealand)
The second player from New Zealand to make it into this XI, the 34-year-old left-arm medium-pacer for New Zealand, Kyle Jamieson is the 9th player in. And, very rightly so, as the reason for his inclusion, his numbers for this year speak for themself.
He was the second-highest wicket-taker for New Zealand this year, the 4th highest overall with 25 wickets to his name in the 5 matches he played. He showed a lot of intent while bowling and made sure that at no juncture in his spell, the batsmen could score runs freely or rotate the strike with ease.
And, the same is reflected in his economy rate, which rests at around 2.50 runs an over. Jamieson, to his own delight, had 2 five-wicket hauls to his name in total, showing the brilliance he can show as a bowler.
10. Tim Southee (New Zealand)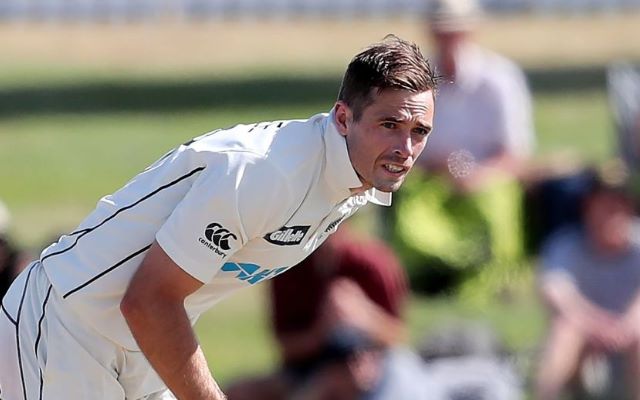 The highest wicket-taker for his team this year, Tim Southee, the 10th player in this line-up played in a total of 4 matches taking 30 wickets at a strike rate of around 30, meaning that the wickets he took came at regular intervals making a big dent in the batting attack that he was bowling against.
Tim Southee just like Jamieson also took 2 five-wicket hauls and maintained a great line and length throughout the course of the year.
At no point in time, he seemed to be in any kind of physical or mental stress after coming out of a lockdown, straight into international cricket and his numbers were a testament to the way he had handled himself.
11. Yasir Shah (Pakistan)
The only Pakistan player featuring in this XI, Yasir Shah in the limited amount of time that he has featured in the Pakistan team as a full-time spinner he has made sure that he cements his place as one of the mainstays in the squad.
This year too, his performance was on top for his team as he managed to scalp a total of 18 wickets in 5 matches that he was a part of for his team.
His spin bowling in various conditions was one of the best in the business and his services were enjoyed thoroughly by his team and he made sure that his impact was felt whenever he had the red cherry in his hand.
Source: The source of this content is our cricket news platform Crictracker.
SportsInfo offers cricket, soccer, kabaddi, tennis, badminton, racing, basketball and other sports news, articles, videos, live coverage & live scores, player rankings & team rankings. Also, offers minute details of any match along with live commentary.