Edmeades: In the IPL auctions, I am only having to concentrate on a maximum of 8 bidders who are physically in the room in front of me. In other auctions, apart from the bidders in the room, not only am I having to execute bids on behalf of clients who are unable to attend in person, but I am also having to cope with clients bidding on the telephone and also via the internet. So in that respect, the IPL auction is a lot less complicated from the auctioneer's point of view.
Another difference is that this year, for example, out of the 290+ players listed in my auctioneer's book, I knew I could only "sell" a maximum of 61 of them, as that was the number of "slots" available after the teams had retained 139 players. In other auctions, I would be very depressed at the outset, if I knew I was only going to sell 25% of the lots. So it is useful to know that figure in advance at the IPL auction so that I know what to expect.
CT: How important is it to maintain your energy level in a long and time-taking auction like the IPL?
Edmeades: It is vital for any auctioneer to maintain his or her energy levels because if the auctioneer allows it to drop, then the energy in the room will drop which would be bad news all round. What greatly helps me is my heightened adrenalin level that is created by the whole event.
I never know from one player to the next, who and how much the franchisees are going to be bidding for. The adrenalin is maintained when a player achieves an exceptional price, such as 16 crores for Chris Morris or 9.25 crores for Krishnappa Gowtham.
View this post on Instagram
CT: There were quite a few surprising millionaires in this auction. Did the prices catch you by surprise?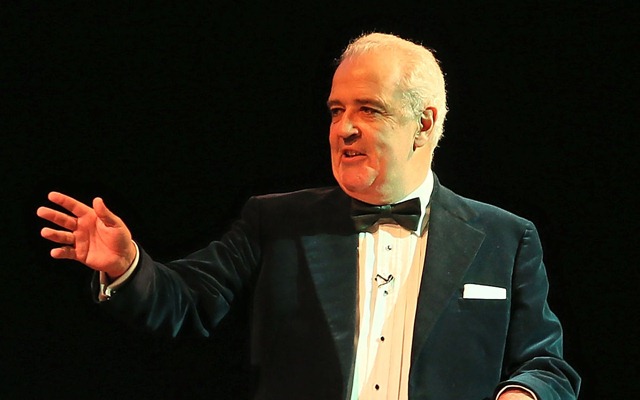 Edmeades: Yes, there were indeed some surprising prices. It struck me that this year, in particular, all-rounders seemed to be most keenly fought for. Glenn Maxwell, who, probably by his own admission, did not have a particularly successful 2020 IPL and was released by the Punjab Kings, was snapped up by RCB for 14.25 crores. Likewise, Moeen Ali's price rocketed to 7 crores from 1.7 crores in 2020.
Riley Meredith, the first time in an IPL auction, was sold for 8 crores. The most astonishing buy in this year's auction was Mr Krishnappa Gowtham – a record price for an uncapped player.
CT: From the highs to the lows, some players were sold for much lesser prices than expected?
Edmeades: Absolutely. At the other end of the spectrum, it was surprising to see Steve Smith being sold for 2.2 crores to DC, having been sold to RR in 2019 for 12.5 crores.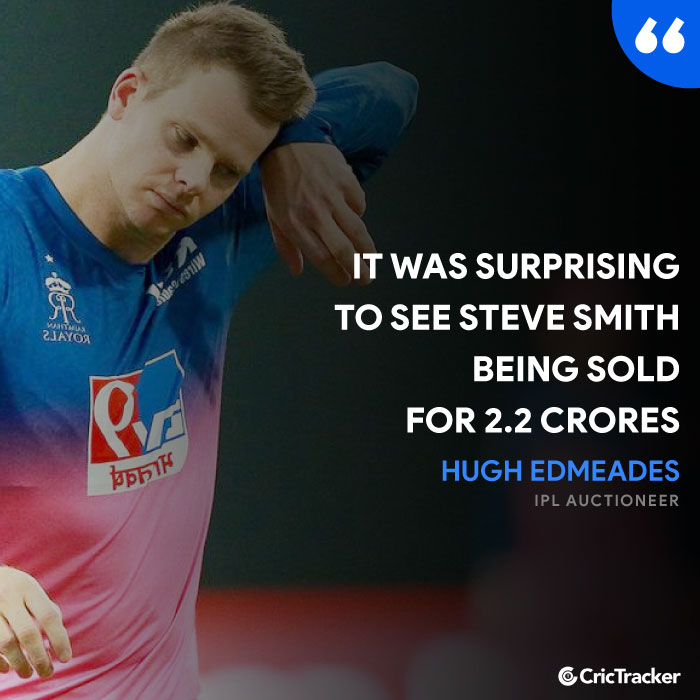 CT: Can you explain the auction briefing process which happens a day before the auction?
Edmeades: It is pretty straight-forward actually. In the auction briefing, the teams are asked to sign their agreement to the "Auction Rules". I reiterate the bidding increments, to avoid any surprises at the auction itself. Then the teams draw numbers to establish which team will be sitting at which table at the auction. The briefing ends with any questions the teams may have as to the auction process.
CT: You have conducted three IPL auctions. Has there ever been any moment that aroused confusion in the auction room?
Edmeades: During the three IPL auctions that I have conducted, there have only been two instances of slight confusion. The first was when one of the franchisees gave me a bid that caused them to exceed their budget, which I was obviously unaware of at the time. And this year, I began to offer an international player, unaware that all the franchisees had already bought their allocation of 8 internationals.
It's a dream realised – Hugh Edmeades

The #IPL auctioneer speaks about the excitement of being a part of the league, his way of conducting the auction and more

Full interview▶️https://t.co/r4aTKxoV6e #IPLAuction pic.twitter.com/5qHg2BMygH

— IndianPremierLeague (@IPL) December 18, 2018
CT: Being an auctioneer, you would like the bidders to respect you, but at the same time, you do not want to be too authoritarian. How do you manage that?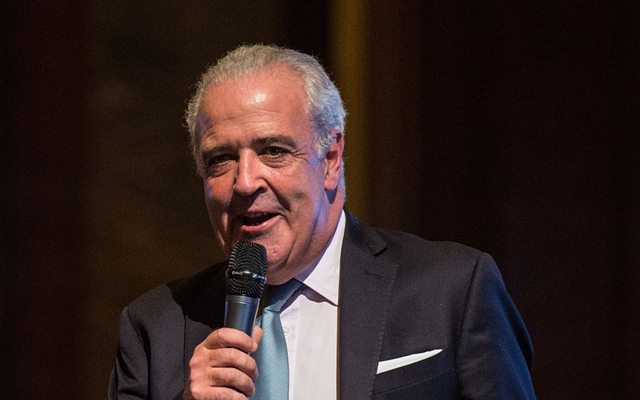 Edmeades: The auctioneer, in any auction, needs to be scrupulously fair to all the bidders, not showing any favouritism. I find that being fair to all of them, then they will be fair in return to me. They need my respect as much as I need theirs. If one bidder is taking their time to bid, then I always allow the next bidder to take the same time. But, at the end of the day, I need to show that I, as the auctioneer, am in control of the proceedings. Fair but firm.
CT: You have conducted over 2500 auctions. Can you tell us about your most memorable one from them? Also, what is the costliest item you have even sold?
Edmeades: One particular auction I have great memories of was the 1984 Christie's cricket auction on behalf of the MCC which was held at Lord's cricket ground. Such was the interest that we had to have three auctioneers in various parts of the ground relaying bids to each other. The 844 lot auction lasted 12 hours and we got the late and great Colin Cowdrey to auction the final lot. It was a 15th-century Chinese tapestry (Thanka), which was sold for £28.8 million.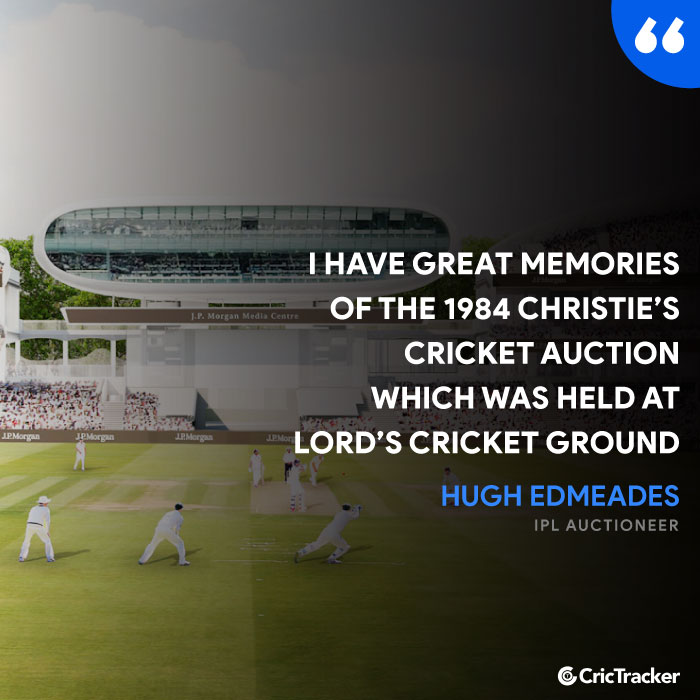 CT: Out of the three IPL auctions you have conducted, which one have you enjoyed the most?
Edmeades: This is a difficult question. I enjoyed all three auctions equally, probably for different reasons. This year's one was certainly a bit different when one considers that I had to quarantine in my Chennai hotel room for 6 days prior to the auction.
CT: An IPL contract is a dream for every cricketer, especially for the Indian domestic cricketer. From an auctioneer's perspective, how do you feel when a domestic cricketer is sold for a hefty sum?
Edmeades: It is always gratifying to achieve good, life-changing prices for individual players. I was particularly happy and somewhat surprised when in 2019, I sold 18-year-old Prabhsimran Singh for 4.8 crores.
I am really excited to don the @lionsdenkxip Jersey in the upcoming season of the IPL. I hope to contribute the best I can to the team and hope to bring the trophy home this season.@IPL pic.twitter.com/2U4QMWvztL

— Prabhsimran Singh (@prabhsimran01) December 20, 2018
Similarly, it is also very disheartening when players fail to be bid for. The surprises came very early to me at my first IPL auction in 2019 when the first three players I auctioned, Martin Guptill, Alex Hales and Brendon McCullum all failed to sell – not the perfect start to my IPL auctioneering career. I am now less surprised when players fail to attract a bid.
CT: Have the plans for next's year's mega auction been finalized yet?
Edmeades: Naturally, I certainly hope I will be back in India for the 2022 mega auction. However, nothing has been finalised as yet, so we will have to wait and see.
Note: All information about Hugh Edmeades can be found on his website www.hughedmeades.com.
(P.S. The prices mentioned in this article are all in INR unless mentioned otherwise)
Source: The source of this content is our cricket news platform Crictracker.
SportsInfo offers cricket, soccer, kabaddi, tennis, badminton, racing, basketball and other sports news, articles, videos, live coverage & live scores, player rankings & team rankings. Also, offers minute details of any match along with live commentary.