2020 has, undoubtedly, been an agonizingly long year for a whole variety of reasons. Well, mostly one reason…but thankfully, despite the going getting tough at times, cricket fans have had the company of their favourite sport to stay in high spirits.
But as it turns out, not every cricketer will be quite as pleased with their prowess in this controversy and conspiracy marred year. Several players ended up underperforming across the limited opportunities they got.
And as the year slowly draws to an end, they'll have some time to mull over their mistakes and how to rectify them. So, who are these players, and more importantly- what lies ahead for them?
Let's find out, as we analyse 2020's flop XI for ODI cricket –
1. Jason Roy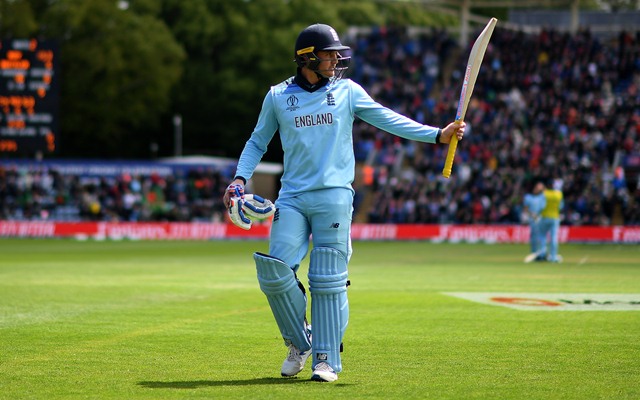 Jason Roy, the mercurial Durban-born England opener, has established himself as a vital cog in Eoin Morgan's world-beating white-ball team. Roy's ability to go hard in the powerplay falls directly in line with England's aggressive game approach; an approach that saw them emerge victorious in the ODI World Cup last year. And with 443 runs to his name, Roy essayed a major role in their title-winning campaign.
But it has been a wildly different story for the Surrey right-hand-batsman this year. Roy featured in each of England's nine ODI matches in 2020 and could account for only 102 runs to his name at a disappointing average of 12.75. He couldn't score a single half-century- the highest score being 32 against South Africa- and his strike-rate dropped to an all-time low figure of 87.17.
While his spot as the LoI team's incumbent opener shouldn't come under any major threat just yet, Roy would be well-aware of the strong batting options England have waiting in their wings. He will be looking to rediscover his fiery batting touch in the ongoing Big Bash League, where he will be playing for the Perth Scorchers.
2. Mayank Agarwal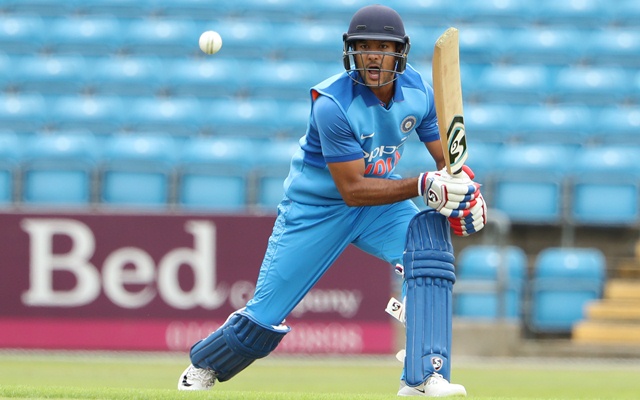 From one ultra-aggressive opening batsman, the onus now shifts on to a player who has proven to be slightly more versatile in his approach. Mayank Agarwal's consistent run of domestic form across all formats of the game saw him get fast-tracked into the Indian national setup in 2019. And while his prowess in Tests has been impressive, one cannot quite say the same about ODIs.
To be fair, the Karnataka opener had a short sample space of just 5 matches as have most other batsmen, owing to the COVID-19 complications this year. But in the absence of Rohit Sharma, Mayank was expected to play a stand-in job of someone who could stabilize the innings at the top.
Sadly, he couldn't really live up to job, as his run tally of 86 runs (averaging 17.20) would suggest. His strike-rate of 103.61 was far too uncharacteristic for an opener who is usually at his brutal best in the IPL.
It's still too early to evaluate how effective Mayank will turn out to be for the Indian white-ball team, considering his limited experience in the blue jersey. For the time being, though, he and the Indian team would be more concerned about their form in whites so as to not relive the horror-show they endured in Adelaide last week.
3. Joe Root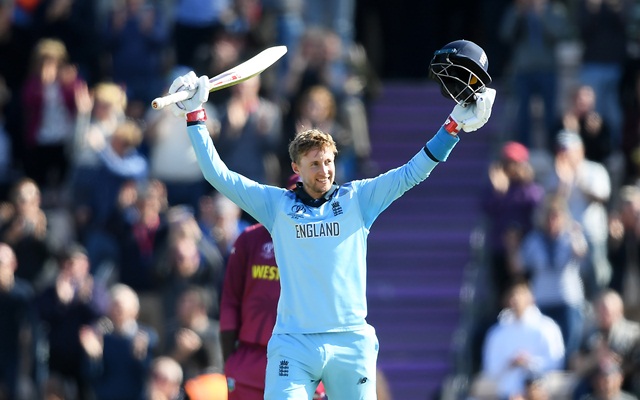 Joe Root, the captain of the English Test team, is regarded as one of the finest cricketers of the modern generation. And rightfully so too. The year 2020 saw the under-pressure England red-ball skipper lead the team to home series wins against West Indies (2-1) and Pakistan (1-0), and a remarkable win in South Africa (3-1) as well. His personal form with the bat was also reasonably decent, reading 464 runs (4-fifties, averaging 42.18) from 13-innings.
In ODIs, however, a demotion from the leadership position seemed to have clearly affected the Yorkshire batsman's form. In his five outings against Australia and South Africa, Root could manage only 106 runs at an average just over 20. The most he could score in one innings was 49. His strike-rate also plummeted from 87 to 67.
Like Roy, Root too doesn't appear to be in any real danger of losing out his ODI spot just yet. But the England management's increasing reluctance of playing him in white-ball matches- especially the T20Is- could be a possible sign that they're looking to expand to their options. It'll be interesting to see how he gets utilized in the India tour that starts (tentatively) from February next year.
4. Darren Bravo
The lack of sufficient game time has clearly skewed the balance unfairly against some players. West Indies' Darren Bravo, unfortunately, happens to be one such name. Despite having a stellar, title-winning season with the Trinibago Knight Riders in the CPL, the dashing Trinidadian southpaw features as the two-down batsman in this year's flop ODI XI.
The only ODI series Darren could feature in a cricket-scarce year for the West Indies came early in March against Sri Lanka. A veteran of 100 day-night matches, Darren was expected to shoulder his team's run-scoring duties in the absence of some big Caribbean names. But he could only manage 63 runs from 3 games, with a high score of 39.
As previously stated, the limited sample size does put DM Bravo at a considerable disadvantage as compared to some of the other names on this list. That said, the likes of Brandon King, Roston Chase, Joshua da Silva, and Kyle Myers have been performing quite promisingly in recent times. This could be potentially worrisome for Darren's longevity in the team. He will be eager to come back strong against Bangladesh, after having a lean run in the test series in New Zealand.
5. Jos Buttler (wk)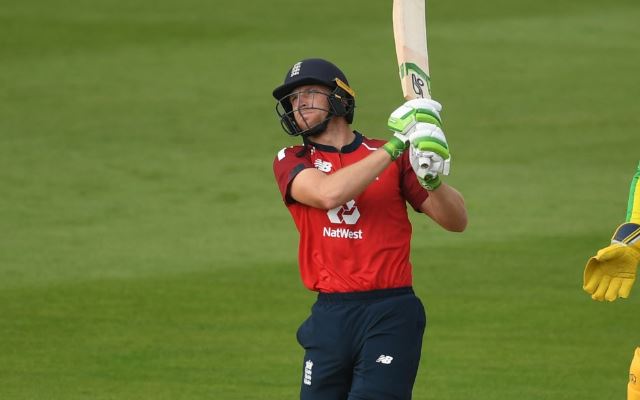 Here's a name you would hardly associate with a worst XI team across any formats! And based on his T20I and red-ball form, England vice-captain Jos Buttler should be nowhere near to such an ignominious list. Jos had a dream run with the English test team, scoring 497-runs (1 hundred, 2 fifties) across each of their series wins this year.
Additionally, his pyrotechnics in the England red jersey (291-runs from 8-innings) even accorded him the title of country's GOAT white-ball player from fellow teammate Stuart Broad.
But, sadly, the Universe 'Jos' has also fallen prey to the unbalanced stat-distribution system this year. The mercurial 'keeper-bat featured in England's home series against Australia and played all three matches. His returns of 12 runs (average of 4, high-score of 8) are nothing to write home about.
But despite that minor blip, Jos still finishes the year as one of the better players from 2020. England has a busy FTP planned for 2021, so hopefully, fans will get to see more of him in the coming year.
6. Kieron Pollard
2020 has been a weird year in a lot more ways than one can think of. But in terms of cricket, one particularly peculiar observation is that a lot of players who did well in T20(I)s ended up having lean ODI seasons.
West Indies LOI captain Kieron Pollard falls into a similar bracket of players. The explosive Trinidadian all-rounder was involved in as many as two T20 leagues win this year- first with the Trinibago Knight Riders, and then the Mumbai Indians. Not to mention, he also led the men-in-maroon to a dominating, 2-0 whitewash in the Sri Lanka tour's T20I leg.
Having said that, Pollard's form in 50-overs cricket turned out to be less than inspiring. He played six ODI matches, got to bat in five of them, and could only accumulate a grand total of 98 runs. His average and strike-rate too aren't much impressive either, reading 24.50 and 108.88 respectively.
With the ball, he could collect just a solitary wicket, which, consequently, skyrockets his bowling average to 808 this year. Despite all those blushes, Pollard has done an exceptional job in leading the West Indies in his one-year-old leadership stint. He will be eager to move on and focus on the year coming ahead, which has got some big challenges lined up for his Caribbean comrades.
7. Moeen Ali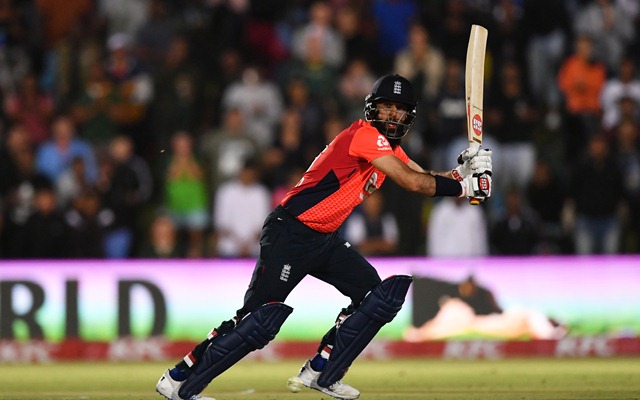 Alongside Australia, England have played the greatest number of ODI games (9) this year. And while that provides a conveniently large sample space to analyse player performances, it also comes down rather harshly on the players who failed to deliver.
England all-rounder Moeen Ali has certainly got the shorter end of the stick on this regard. Earlier this year, Mo was promoted as the team's vice-captain. In fact, he even got a direct shot at leadership in the third T20I against Australia.
But contrary to expectations, the added bit of limelight had an adverse effect on Mo's performances. Across 5 matches, Moeen could amass a grand total of 24 runs with a high score of 17 not out. Bowling wise, too, he lacked his usual mojo, and could only collect a single wicket against South Africa. Consequently, his average and strike-rates hike to some astonishing figures of 216 and 270 respectively.
At 33 years of age, the window of opportunities for Mo seems to be closing down rather quickly. His dismal white-ball run even saw him get dropped from the team in the T20Is (second leg) against South Africa. With some quality lower-order bats eagerly eyeing their chances in the wings, Moeen would be mindful of his performances in the upcoming Indian tour.
8. Jason Holder
Much like his white-ball contemporary, Jason Holder, captain of the West Indies Test team, had a fairly rewarding run in the T20 format this year. The dashing Barbadian all-rounder showed great form while leading the Tridents in the CPL. This even merited him an eleventh-hour selection into the 2020 IPL, where he replaced Mitchell Marsh and played a crucial role in SRH's third-place finish.
But, just like his fellow Caribbean teammates on this list, he didn't get enough playing time in ODIs this season. And across his limited opportunities, he couldn't make enough of an impression so as to not feature in this team.
Holder played in all three matches against Sri Lanka and amassed a total of 23 runs with the bat. His inability to close out games clearly hurt West Indies in their 3-0 series loss. With the ball, he fared slightly better and claimed 3 wickets at 6.1 RPO. But his average of 57 was still pretty disappointing.
There's not really much to take away from such a small sample space of available data. Lately, though, it seems like Holder is trying to find his position in the West Indies team ahead of the World T20 next year. Just a few days fresh from leading the Windies team in New Zealand, Holder has already started making active appearances for the Sydney Sixers in their BBL title defence.
9. Jasprit Bumrah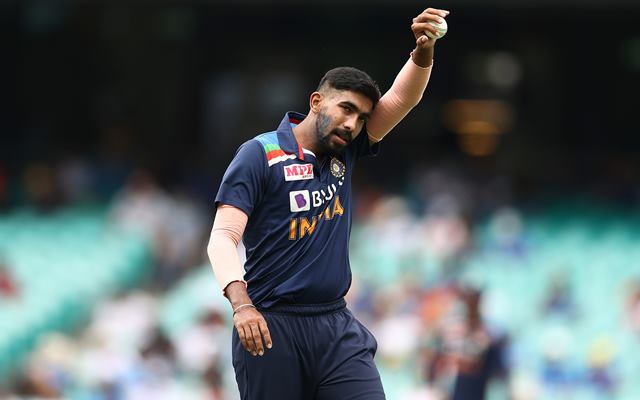 Here's another name you wouldn't have quite expected to see on a flop-XI list. But then it has just been that kind of a year where even the best in business have had to cop some tough reality checks. And India's ace seamer, Jasprit 'Boom-Boom' Bumrah, happens to fall under that bracket this year.
As bizarre as it is, Bumrah- not unlike a whole bunch of other players on this team- had an impressive run in the shortest format. 2020 saw Boom-Boom play a major part in team India's series wins against Sri Lanka (2-0), New Zealand (5-0), and Australia (2-1). Somewhere in between, he also starred in the Mumbai Indians' successful title defence in this year's IPL. With 27 wickets to his name, Bumrah finished as the tourney's second-highest wicket-taker.
But for as good and impactful as his T20 exploits were, Bumrah lacked his characteristic venom in ODIs this year. In 9 games, Bumrah could claim only 5 wickets at a shocking average of 96.4. His abysmal strike rate of 102.8 conveys just how badly India were missing their strike-bowler's wicket-taking prowess.
Bumrah's dip in form comes as a big concern of captain Virat Kohli. In recent times, he hasn't always had the company of some of his senior teammates in the team, which has started to bring his leadership under some scrutiny. It's fair to say that both captain Kohli and India fans will be a lot more relieved to have Boom-Boom at his wicket-taking prime next year.
10. Keshav Maharaj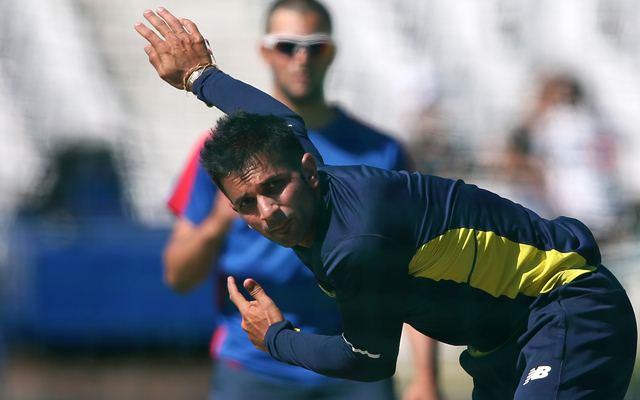 Despite being a staple in the Proteas' red-ball setup, Keshav Maharaj hasn't quite been able to cement his spot in their white-ball team(s). The Durban-born spinner is yet to make his T20I debut, and his ODI appearances so far have been fairly sporadic.
The left-arm-orthodox spinner had a promising start to 2020 when he got picked to play the home ODIs against Australia. And while he did bowl economically, Keshav only had one-wicket to show from his three outings. Ergo, his average and strike-rates this year read 146 and 180 respectively. Not the kind of performance you'd expect from a designated wicket-taker.
It seems like South Africa are yet to crack the combination of playing their left-arm spin twins, Maharaj and Tabraiz Shamsi together. Until that happens, though, Maharaj will have to be content being the Proteas' first-choice spinner in Tests while Shamsi is guaranteed a spot in ODIs and T20Is.
11. Kuldeep Yadav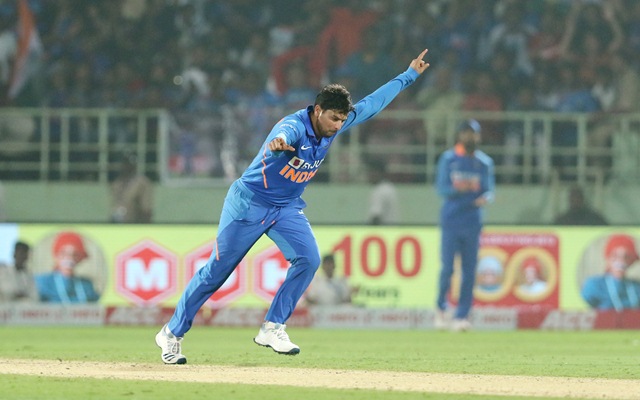 Rounding off this less-than-perfect team for ODIs in 2020 is Kuldeep Yadav. While he is highly heralded for his ability to provide key breakthroughs, in recent times, Kuldeep's wicket-taking form hasn't quite been at its peak.
The 26-year-old wrist-spinner's trajectory started to dip right around the time of the IPL last year, so much so that the KKR management was ultimately forced to drop him from the playing XI. And although he did make a comeback in the World Cup and ODIs against West Indies, his form in 2019 was undeniably hot and cold.
But the year 2020 turned out to be an even leaner one for the Kanpur-born leggie. Kuldeep lost out on his guaranteed spot in the playing XI and mostly played second fiddle to Yuzvendra Chahal. His stats in 2020 read 6 wickets from 5 games, at an average of 53.83. Not out-and-out disappointing, but certainly a far cry from the willy left-arm-leggie India fans have all grown accustomed to.
The constant chopping-and-changing in the line-up seems to be affecting the 'KulCha' twins' confidence, so it might be a reasonable idea to start playing them together like before. Additionally, Yadav can clearly use some extra confidence from the KKR think-tank in the IPL.
Source: The source of this content is our cricket news platform Crictracker.
SportsInfo offers cricket, soccer, kabaddi, tennis, badminton, racing, basketball and other sports news, articles, videos, live coverage & live scores, player rankings & team rankings. Also, offers minute details of any match along with live commentary.