Playing cricket at the highest level, especially in a format that is as intense and demanding as T20 cricket is not an easy thing to do. So naturally, there are times when players are not able to do well, and this is pretty normal. But it becomes a point of concern when the lack of form and inability to do well stretches across matches.
The players who are expected to do well and carry their team forward find it difficult to carry themselves through a game of 20-overs cricket while doing well in the department they specialize in. And, 2020 did nothing else but add to their misery and make the life of such players more and more difficult.
Here we will have a look at an XI of such players, who failed to live up to the expectations of their fans and put on some really unimpressive numbers on the stat sheets.
Here's the flop T20I XI of 2020:
1. Martin Guptill (New Zealand)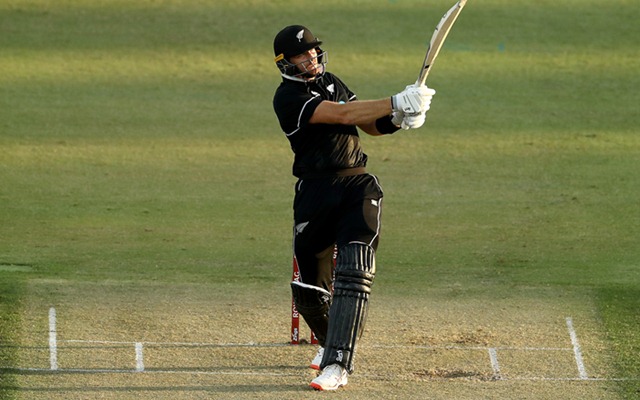 One of the best white-ball cricket players to come out of New Zealand, Martin Guptill did not exactly have a great year with the bat in hand. Even though New Zealand did well as a team, the individual performance of Guptill was not something that his team would want to carry forward into the coming year.
He played in 11 matches during the course of the year but was able to manage a total of 185 runs, with his highest score being just 34 runs.
Guptill is no short on experience and he would surely shed the baggage going into 2021 and start afresh, building upon the numbers that he has to his name and those that have brought him up the ranks into being one of the best in the business.
2. Shimron Hetmyer (West Indies)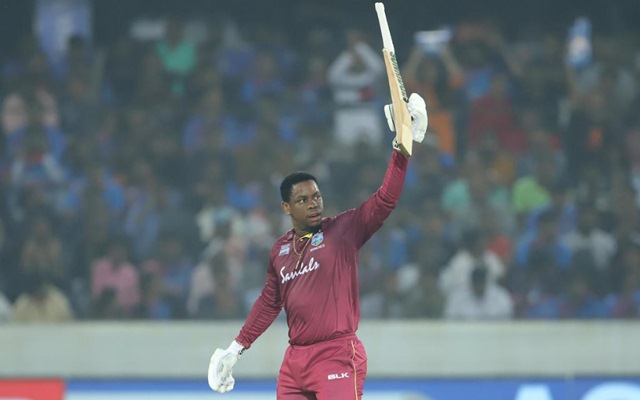 The West Indian opener, Shimron Hetmyer, even though his numbers going into the international fixtures for the West Indies looked good, could not capitalize on those and failed miserably to score the runs his team would have wanted him to.
In the 2 matches that he got to play, he was able to score only 14 runs in total and they were accurately representative of the dismal run he had as a batter.
He himself and his team would want better numbers from him and he would surely strive forward to get those numbers and get his name off such lists in the coming matches.
3. Faf du Plessis (South Africa)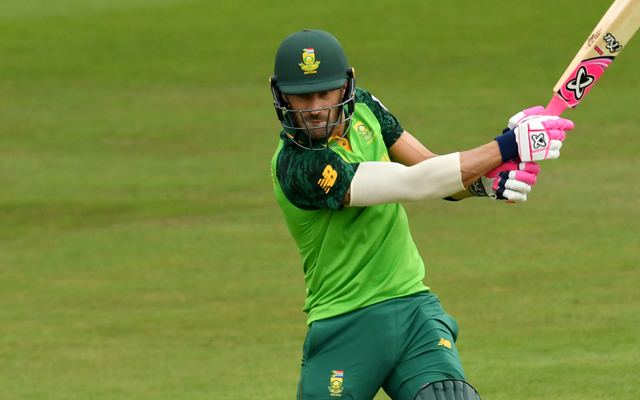 Faf du Plessis' name appearing is one such thing that could surprise anyone and no one would want a player of his calibre and stature to be mentioned in this XI, but his numbers did not help the cause and his name had to be put in here.
Faf, one of the mainstays of the Protean batting line-up, played in a total of 6 games and was able to score only 165 runs at an average of 33, while his counterparts in other teams were scoring almost 5 times more than him.
Knowing Faf du Plessis and his grit and determination to do well and improve in every game, he would want to improve on his form in the coming matches, as the responsibility of anchoring the South African team with the bat lies on his shoulder.
4. Mitchell Marsh (Australia)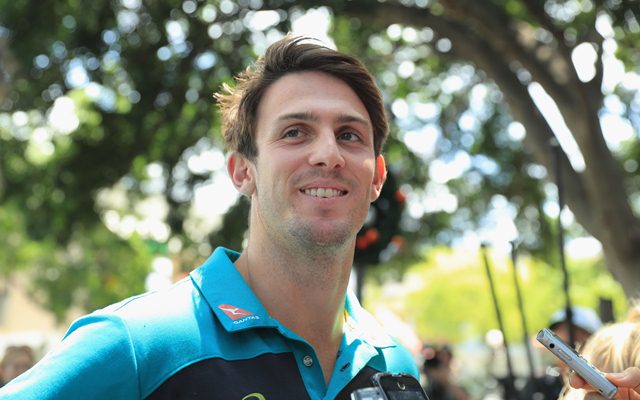 Another experienced player who had a horrific time in 2020, one that he would like to forget as soon as possible, Mitchell Marsh gets slotted in at the number 4 spot in this XI. And, the reason for it is obvious, his numbers in the format while playing for Australia.
He featured in a total of 4 games for his team during the year and was able to gather just 83 runs and took a wicket in the lone over he got to bowl.
With other members in his team doing better and many others waiting to grab his place in the team, he will have to play a number of impactful innings in order to save his spot in the Australian national T20 team.
5. Shivam Dube (India)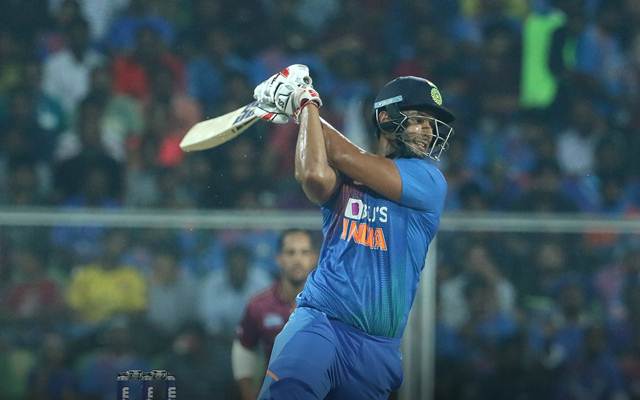 Even though the Indian team did well in the T20Is, ending the year with a win against the Aussies in a T20 series Down Under, there was much less to cheer for Shivam Dube, the fast bowling all-rounder from the country.
Dube, as a player, is relatively new in the Indian team's international setup, but his time must have taught him enough so that he could fare better than he did during this year. He was a part of the playing XI on 7 occasions and in those, he was able to gather just 41 runs at a dismal average of 10.25.
Even with the ball, he failed to impress as he gathered only 2 wickets while giving away runs at the rate of 11.33 per over. He will have to mend his ways and prove his worth in the Indian Premier League 2021 in order to make his way back into the Indian team's reckoning.
6. Mitchell Santner (New Zealand)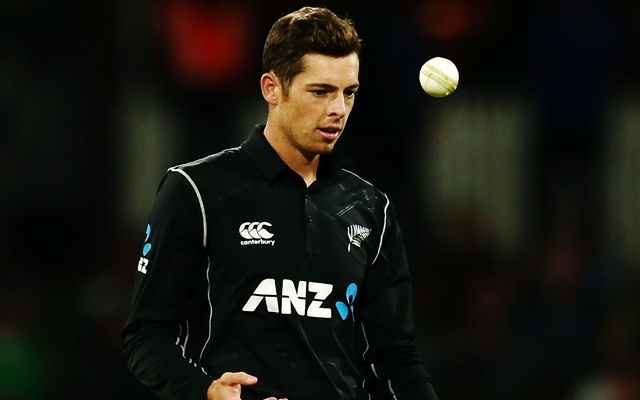 Seeing the name of players like Martin Guptill and Faf du Plessis in this XI will surely make everyone think that it was the lot of established players who did not perform well for their team in T20Is during 2020, and Micthell Santner's name at number 6 does add a lot of weight to this assumption.
Santner, who has the experience of 46 matches over the course of the 6 years, has played for New Zealand but was not able to live up to the expectations of the fans and his mates.
This year he played 9 matches and in those, his numbers with the bat stood at a total of 62 runs and 5 wickets with the ball in hand. These figures are not at all suiting for a player like him and it should not come as a surprise to anyone if he soon gets back on track in T20I cricket.
7. Tabraiz Shamsi (South Africa)
The second player from the South African team to feature in this list, Tabraiz Shamsi's numbers of 9 wickets in 9 matches at an economy rate that was close to 8 runs per over could not add much to his cause of staying out of this XI.
His inability to take wickets when his team needed him the most and also giving away runs in crunch situations did hurt the performance of his entire team.
There's no doubt that he has some great potential in store and would want to make a strong comeback into the side come the year 2021, which would also bring a lot of respite to the South African cricket team's management and the captain.
8. Gulbadin Naib (Afghanistan)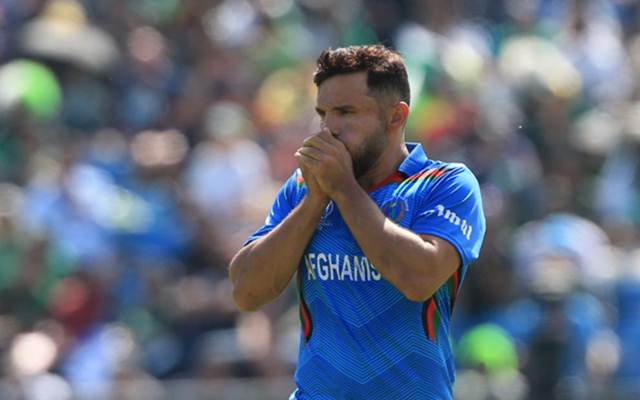 A strike bowler for the Afghanistan cricket team Gulbadin Naib's run in T20 International cricket during the course of the year 2020 was not a thing that he himself or his fans would want to look back to.
It was not only his numbers but also the way he bowled, giving away some occasional loose deliveries for the opposition batsmen to feast on, which brought his name into this XI at the number 8 spot.
He played in 3 matches this year during which he bowled a total of 7 overs, gave away 61 runs and managed to take only a single wicket. Such numbers would not help either him or his team going forward and he will have to get them up at the earliest.
9. Kagiso Rabada (South Africa)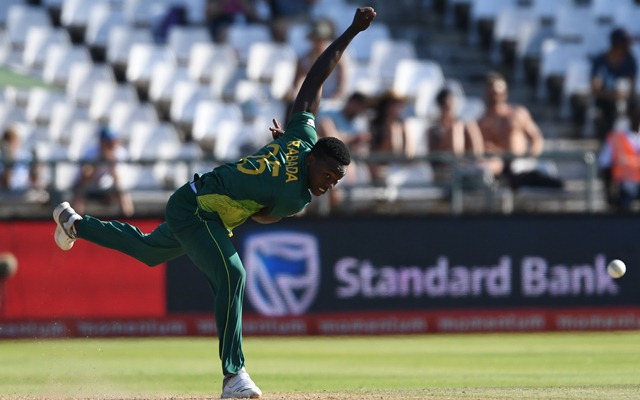 The third Protean and one of the most surprising inclusions into the T20I team, Kagiso Rabada, for the name that he has built for himself in world cricket all through these years came back to bite him when he was not able to do well for his team in T20 International cricket in 2020.
Rabada, who is not a part of the team that will be playing for South Africa against the Sri Lankans, will be sweating it out in the nets for sure in order to get into the year 2021 as an improved and a definitely stronger version of himself.
This year he featured in 5 games for the South Africans and was able to take only 3 wickets, which is nowhere close to what he would have wanted to get.
10. Sean Abbott (Australian)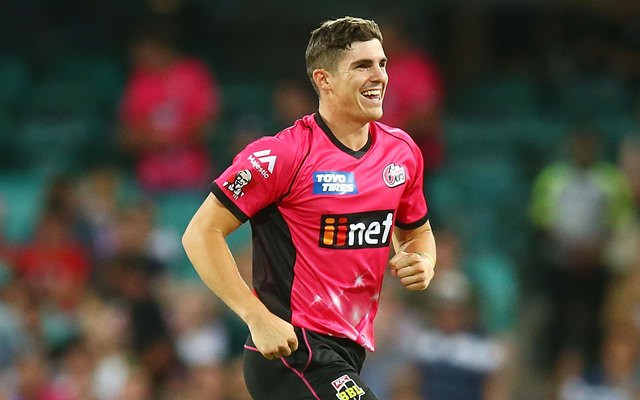 Sean Abbott, coming in at the 10th spot in this T20I XI, is the second inclusion from the Australian cricket team. And, unsurprisingly it is his numbers on the stat sheet, reflecting his performance on the field that brought him into this. The 28-year-old Aussie got a chance to play in only 3 games for his national team, much less than what he would have wanted.
But, even in those games, he was not able to pull off something special as he managed to take only a single wicket at an economy rate of 11.13 runs per over.
The Australian team management will keep an eye out on his performances next year as a player like him would surely be a part of the larger scheme of things for them.
11. Jofra Archer (England)
Probably one of the most talented and feared bowlers in world cricket at the moment, Jofra Archer gets slotted into this XI at the number 11 spot owing to his statistics in T20 International cricket in the year 2020, a year that did not bring good news for a very few people and it seems that Jofra was definitely was not one of those.
The pacer who has the ability to clock the ball as fast as it is humanly possible, was not able to torment the batter in T20 cricket as he would have wanted to. While his economy rate of 5.21 may impress many, his tally of 7 wickets in the 29 overs he bowled during the 3 matches he played for England must trouble both his fans and teammates.
But it should not be a much big cause of worry for them as Jofra is very much capable of doing better and he would surely bounce back come the year 2021.
Source: The source of this content is our cricket news platform Crictracker.
SportsInfo offers cricket, soccer, kabaddi, tennis, badminton, racing, basketball and other sports news, articles, videos, live coverage & live scores, player rankings & team rankings. Also, offers minute details of any match along with live commentary.