The English Test team toured India with high hopes that they would qualify for the World Test Championship final. But, as multiple analysts had predicted, India thrashed England. It was such a one-sided series that the critics pointed out the fact that the pitch never helped the Englishmen. However, Ravi Ashwin and Rohit Sharma showed that it was just a mindset that was not right for the English side.
After a comfortable 3-1 victory, Team India is looking to clinch the inaugural World Test Championship trophy. And they should have adequate rest and given the fact that the next edition of the IPL is knocking on the doors, it is quite hectic for the players. Even after knowing the fact that the Asia Cup might be shifted, the BCCI is looking forward to sending a second-string squad. This is a great opportunity for the youngsters to shine on the stage.
India's supremacy in world cricket can be measured by the fact that the organizers were looking to postpone the tournament because India has qualified for the WTC finals. But, the BCCI must cash in this opportunity to give some youngsters a chance to play on the international stage. Adding on, it will provide the perfect opportunity for someone like Shikhar Dhawan, who is representing India primarily in ODIs and T20Is, to have a go at the highest level.
Here is the list of India's predicted second-string playing XI for the Asia Cup:
1. Shikhar Dhawan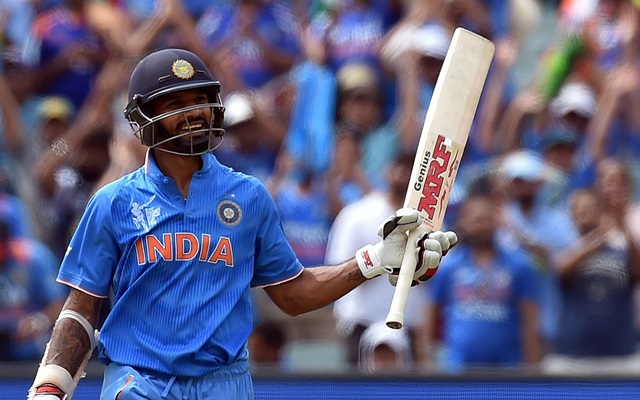 Shikhar Dhawan came into the spotlight after his historic Test match century on debut against the Australians. He became a household name thereafter as he helped India to get off to quick starts during the Champions Trophy in 2013. And, as Rohit Sharma grew as an opener, Team India had its formidable opening pair in the form of Dhawan and Sharma.
Although Dhawan failed to make it to the playing eleven consistently, he ensured that he was a regular member of the ODI and T20I squad. Adding on, the left-right combination helps him to unsettle the bowler. Dhawan depends on the orthodox shots to ensure that he collects runs for his team, and that is his specialty. An experience of 176 IPL games and 63 T20Is will help Team India in case of any collapse.
Of the 63 T20Is he has played, Dhawan has scored 1669 runs. A strike rate of 128.29 is manageable for an opener in the shortest format of the game. Apart from that, he is the only batsman in the history of the IPL to score two consecutive centuries. When he is in form, Dhawan is a treat to watch. Then, it is almost certain that he is the opener in this list.
2. KL Rahul (C and WK)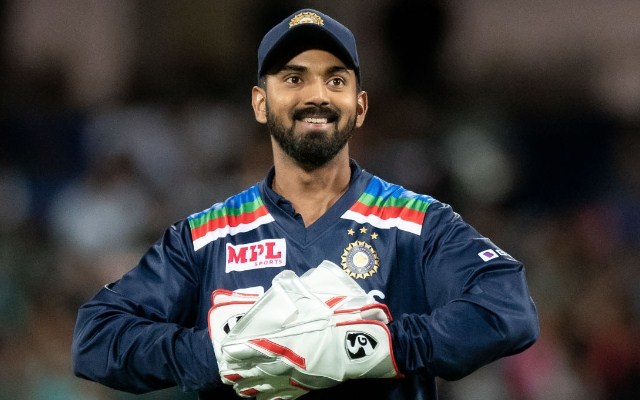 KL Rahul's career took a downturn during India's tour of Australia in 2018 and 2019. The free-flowing batsman found it difficult to time the ball and as a result, India suffered because of Rahul's failures. This paved the way for his exit from the national team as Shaw and Gill stood up to the occasion. But, because of Dhawan's injury during the 2019 World Cup, Rahul was given another chance. Well, he grabbed the chance with both hands.
During the World Cup, Rahul complemented Rohit perfectly. And as a result, they provided solid starts to India. Although India failed to reach the finals, Rahul's name came up when the team required an opener and a wicketkeeper. Rahul took up the job of wicketkeeping during the tours of New Zealand and Australia. This gave Kohli an extra cushion as he was enabled to choose an extra bowler in the T20I squad.
Talking about the fact that Pant will be busy in England, Rahul is our first wicketkeeper. Adding on, he is a prolific T20I batsman. With an experience of 44 games, Rahul has scored 1542 runs. This means he has a healthy average of 44.06 in T20Is. Apart from that, a strike rate of 144.92 is too good for an opener.
3. Sanju Samson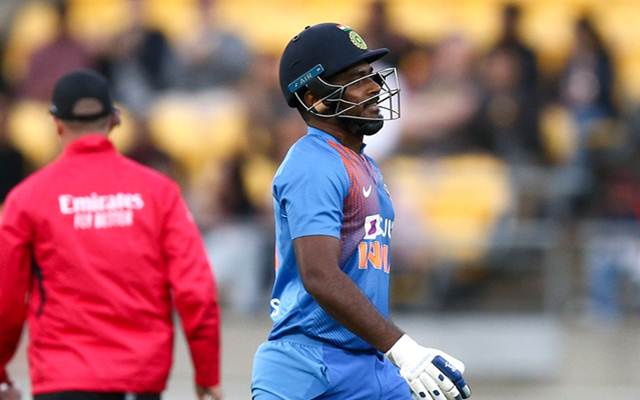 If one looks at Sanju Samson's career, one would conclude with the fact that he has been unlucky over the years. For a batsman who has this tremendous ability to play match-winning knocks, an experience of 7 T20Is is not justified. Although it is difficult to get into a playing eleven consisting of eleven players representing a billion people, Samson has been unlucky.
Sanju Samson is going to lead the Royals this IPL. And this opens a window of opportunity to change the fortunes of the inaugural champions. Samson has played 107 IPL matches. With a strike rate of 133.75, he can hit sixes at will. Therefore, he is a perfect top-order batsman for any team.
Adding on, Samson is a top-class fielder. And during the tour to Australia, he took some sharp catches and saved valuable runs for his team. Samson also is a wicketkeeper, who can take the job if KL Rahul decided to take a break. Given the fact that Samson is the future of Indian cricket, his presence is important.
4. Ishan Kishan
Coming after a brutal 173 runs in 94 balls, Ishan Kishan has finally made it to the national squad. The Jharkhand batsman has been one of the finds for the Mumbai Indians in 2020. His ability to tee off against any bowling attack can enable him to get into this playing eleven. Ishan can fill the void of big hitters in the team.
In 51 IPL matches, Ishan has scored 1211 runs with a decent average of 28.83. It was during the thirteenth season of the IPL that everybody realized how talented he is. He took the opportunity thrown at him and he scored 516 runs at an average of 57.33. During the last IPL, he enjoyed soaking up the pressure and playing according to the conditions.
Ishan has a career strike rate of 136.83 in the IPL. This means that he can play the role of an anchor, or the aggressor whenever the team needs him. Apart from that, he is an excellent fielder which is very important in a format like T20. Adding on, he can keep the wickets whenever necessary.
5. Suryakumar Yadav
Suryakumar Yadav is the new Mr. Consistent in the Indian Premier League. His performances were so catchy that the selectors were criticized by the fans when they ignored Suryakumar Yadav for the tour to Australia. He made headlines after scoring in every game for the Mumbai Indians. And he is the greatest asset to them right now.
Suryakumar Yadav has experience of 101 IPL games. With a run tally of 2024, he is slowly rising up the ranks of all-time greats in the league. A strike rate of 134.57 is healthy for a batsman who plays the role of an anchor. Adding on, he can handle pressure efficiently.
It was the 2018 season when Yadav found his form. With 512 runs in 14 matches, he was one of the bright stars for Mumbai during that season. Since then, he has been batting at the top order. The more Surya bats, the better he gets. Therefore, Surya is one of the most important players in this team because of his consistency.
6. Hardik Pandya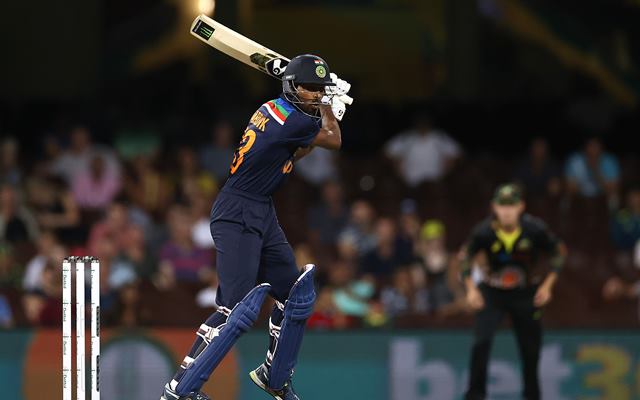 Hardik Pandya is one of the few players who cherish the pressure situations. For an all-rounder who bats in the middle order, a strike rate of 149.23 is nothing short of spectacular. Pandya has been the go-to man for Rohit Sharma in the IPL. Well, he has been tremendous on the international stage as well, as Virat Kohli looks after Pandya during desperate situations.
In 80 IPL games, Pandya has scored 1349 runs with a healthy average of 29.98. A strike rate of 159.27 is sufficient enough to prove the fact that he is one of the most destructive all-rounders in the game at the moment. Pandya has this ability to tee-off from the word go, and no bowling attack is strong enough to stop him on his day.
Talking about his bowling, Pandya has stood up during critical situations. This is the main reason why he has an economy rate of 9.07 in IPL. In the T20Is, it is slightly better at 8.35. Apart from that, he is a terrific fielder and can bowl a couple of overs when his captain needs him to bowl in.
7. Deepak Chahar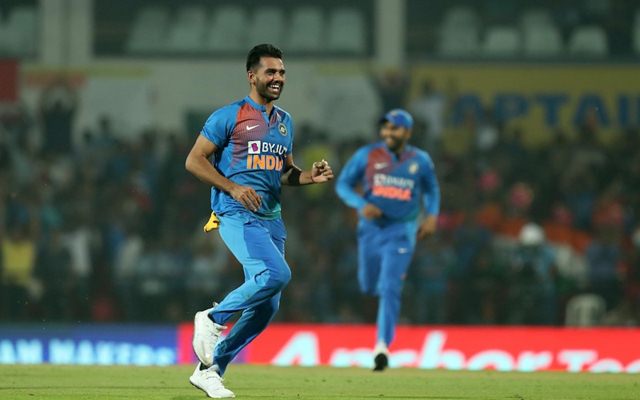 Deepak Chahar has been a regular member of the CSK squad since 2018. He is another bowler who has grown under the guidance of MS Dhoni and managed to make it to the national squad. Even though Chahar is not quick, his accuracy is enough to trouble the batsmen. And this makes him one of the upcoming superstars of Indian cricket.
Chahar has played in 48 IPL matches so far. With a wicket tally of 45, one would come to the conclusion that he is a bowler who bowls pretty economically. And an economy rate of 7.63 justifies that fact. Chahar has played superbly on the international stage too. As he has picked up 18 wickets in 13 matches.
He has the best bowling figures of 6/7 in T20Is, which is a record in Indian cricket. Adding on, an economy rate of 7.57 in T20Is and 7.63 in IPL is amazing. This makes him a bowler who quietly does his job to perfection. Chahar's rise to the top has been through the IPL and as he has performed exceptionally well, he is our first seamer. Adding on, he has a batting strike rate of 139.29 in IPL, which is not the worst for someone who bats at number seven.
8. Shardul Thakur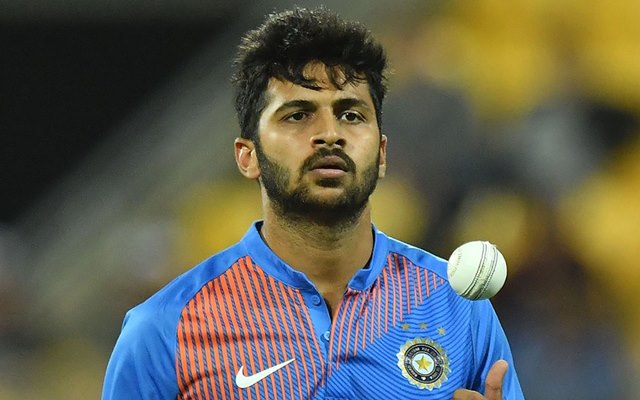 Shardul Thakur was a part of the Indian team that toured Australia and came back victorious. He has experienced what it feels like to fill up the big shoes. This is mainly because even after the absence of prominent players, Thakur stood up and played his role to perfection. The Australian tour has made him a popular name amongst the fans.
Thakur has played 45 IPL matches so far. And a wicket tally of 46 wickets proves that he can pick up wickets when his team needs to break the partnership. Shardul has played in 16 T20Is and he has an economy rate of 8.94. Although the economy rate is a bit on the higher side, this stat is destined to improve once he plays more games.
Shardul is not the worst tail-ender by any means. In 2018, he played a valuable knock during the qualifiers for the Chennai Super Kings. And the highest score of 67 showcases that he can occupy the crease for some time if a batting collapse happens. Apart from that, his experience of bowling with Chahar enables him to make it to this squad.
9. Kuldeep Yadav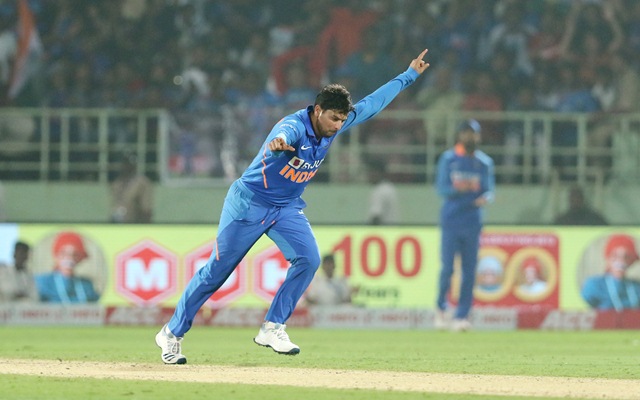 Kuldeep Yadav returned to the Test squad after two years during the England series. He has traveled with the team, but Jadeja and Ashwin's dominance has been an obstacle for Kuldeep to make it to the squad. Even after playing one game against England, he was dropped. And it is almost certain that Virat Kohli will pick Jadeja and Ashwin ahead of Kuldeep in the WTC final.
Therefore, it will be better if the selectors choose Kuldeep to participate in the Asia Cup. The spinner has played 20 T20I games and has picked up 39 wickets so far. The best bowling figure of 5/24 adds feathers to his hat as he is a wicket-taker for his captain. Apart from that, Kuldeep has an excellent economy rate of 7.11 in T20Is.
Kuldeep has played in 45 IPL games so far. In the toughest T20 tournament, he has picked up 40 wickets. But, he has been underplayed due to poor management by the Kolkata Knight Riders. Hence, Kuldeep should join this squad to make a name for himself as the T20 World Cup is approaching. His chinaman bowling could be a great asset to any captain.
10. Yuzvendra Chahal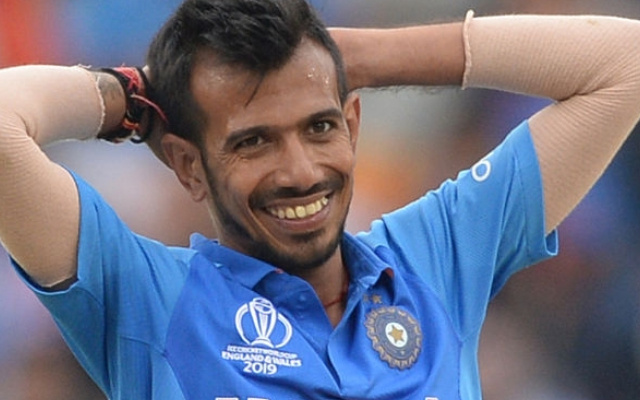 Yuzvendra Chahal has been in the cricketing ecosystem for quite some time now. The leg spinner has been captain Kohli's go-to man and he has delivered every time. In the IPL, he is RCB's strike bowler as he has picked up 121 wickets in 99 matches. With every passing year, he grows as a bowler and is an asset to the Indian team.
Chahal was phenomenal last year in the IPL. Of the 15 matches he played, he picked up 21 wickets with the best bowling figure of 3/18. What is more impressive is the fact that he had an economy rate of 7.08 throughout the tournament. This makes him the best leg-spinner in the world at the moment.
Talking about his international experience, he has played 45 T20I games so far. And in his career, he has picked up 59 wickets with an economy rate of 8.3. Therefore, he is the main bowler in this lineup. Even though he might leak runs sometimes, he is a match-winner on his day.
11. T Natarajan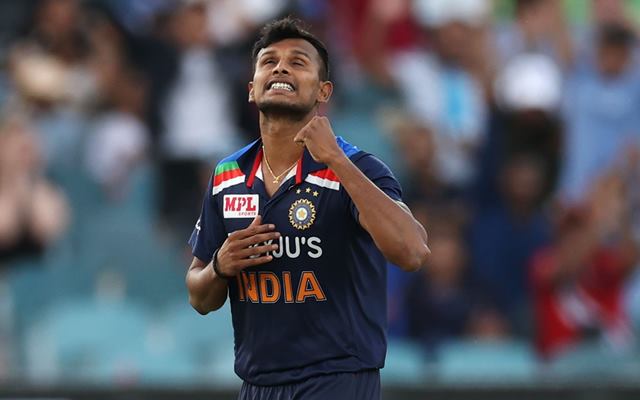 T Natarajan's story is nothing short of a fairy tale. The left-arm seamer was picked up as a net bowler during India's tour of Australia. Well, tides turned towards him and he made it to the national Test team. He was a part of the victorious Indian team that breached the Gabba fortress.
T Natarajan is now the strike bowler for his IPL franchise Sunrisers Hyderabad. In 22 IPL matches, he has picked up 18 wickets. Adding on, an economy rate of 8.2 is satisfactory for a bowler who bowls at the death overs. And he grows as a bowler with every passing day.
He has represented in 3 T20Is for India. With six wickets to his name, he looks like a future lead bowler for the team. Apart from that, he has an excellent economy rate of 6.92 in T20Is. Well, T Natarajan is certainly making it to the Asia Cup and the World Cup squad this time.
Source: The source of this content is our cricket news platform Crictracker.
SportsInfo offers cricket, soccer, kabaddi, tennis, badminton, racing, basketball and other sports news, articles, videos, live coverage & live scores, player rankings & team rankings. Also, offers minute details of any match along with live commentary.