India are all set to tour Australia for four Tests, three ODIs and three T20Is. BCCI announced the squads on Monday which will be touring down under. The tour is set to begin with the first ODI in Sydney on November 27 though nothing is official as of yet.
There have been many new and unexpected names in the Indian ODI squad. There have also been some notable omissions from the team's last ODI series. This series against Australia is all set to be mouth watering contest as two ODI giants lock horns against each other to end a rather dull year of international cricket.
There has always been a lot of competition between players to make it into the final XI of a match. Every individual has to be at his best to get a spot in the XI.
Here we will predict India's starting XI for ODI series against Australia:
1) Shikhar Dhawan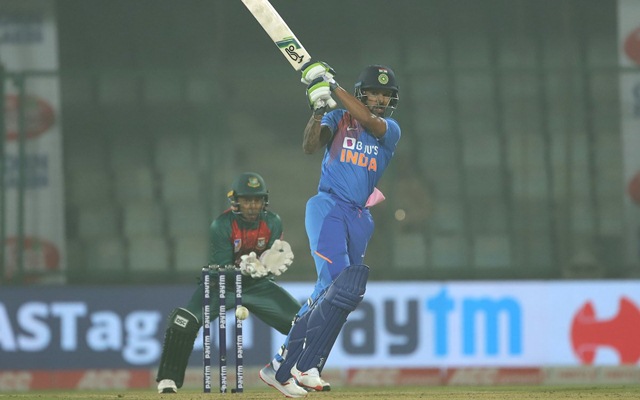 India's ODI team is always incomplete without Shikhar Dhawan. The "Gabbar" of Indian cricket, Dhawan has not only been one of India's greatest ODI players but is also one of the best of the current era. He has been one of the most consistent openers in ODI cricket and has a batting average of 45 in this format.
Dhawan has a very good record against Australia as well. He has made it a habit to score runs against them. He has an average of 45 against the mighty Aussies and has scored 4 centuries against them in ODI cricket. Who can forget his magnificent hundred against Aaron Finch-led side in the 2019 Cricket World Cup?
His partner in crime, Rohit Sharma won't be with him this time around as he isn't there in the squad for the moment. This means that there would be an added responsibility on Dhawan to get his team to a good start and consistently score runs at the top. Dhawan has been in good form of late and one would hope that he continues in the same vein.
2) Shubman Gill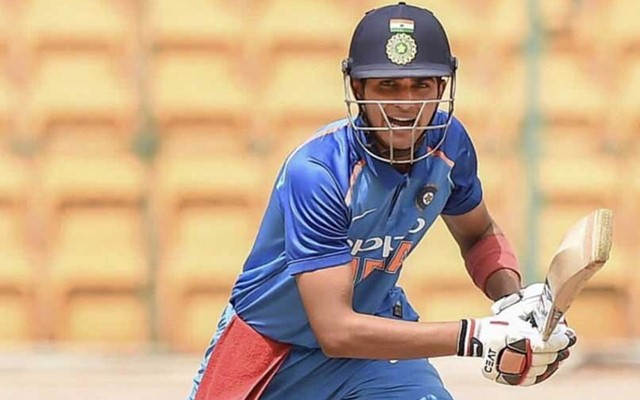 It is safe to call Shubman Gill the most exciting Indian batsman to watch out for. He has been termed as the next big thing in Indian Cricket for quite a while now. His batting is not only pleasing to the eye but is also effective. With India's vice-captain Rohit Sharma missing out, Gill has a golden opportunity to impress one and all. Gill had won the Player Of the Tournament award in the U19 World Cup in 2018 and has never looked back since then.
Gill made his debut for India in 2019 against New Zealand but failed to make a mark. However, he now has another opportunity to impress and a player like him would want to grab such an opportunity with both hands. Getting a chance in the playing XI wouldn't be easy for him with someone like Mayank Agarwal around.
However, considering his talent and age, Gill might just get the nod ahead of Mayank. Opening against a team like Australia which possesses such a threatening bowling attack won't be easy but that's where the challenge lies. Gill couldn't have asked for a better stage to showcase his talent.
3) Virat Kohli (C)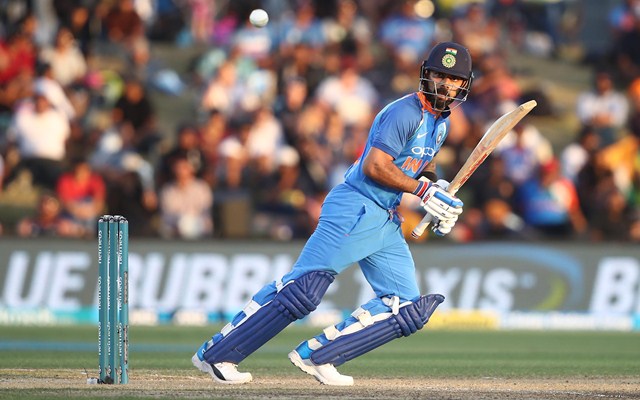 Is an Indian playing XI even complete without Virat Kohli? India's captain and arguably the greatest ODI batsman of all time, Kohli is all set to bat at 3 for India like he always does. All eyes would be on how he approaches the ODI series against Australia, a team against which he has had a lot of good memories in his career.
Kohli has a batting average of 59 at a strike rate of 93 and has scored a whopping 43 centuries in this format of the game. His record against Australia is prolific as the the number one ranked batsman averages 54 against them in ODIs and has slammed 8 centuries against the five time winning World Cup side.
The Indian skipper will be looking forward to this series and would hope to beat Australia just like how his team did the last time they were in Australia. India have a good ODI team this time as well and beating Australia shouldn't be an impossible task for them. Indian fans would hope that Kohli has a good series with the bat himself as well.
4) Shreyas Iyer
Arguably one of the most talented Indian players currently, Shreyas Iyer will bat at number four for India in the upcoming series against Australia. He has now sealed his spot in the ODI team and has become a regular feature. This might just be the most crucial series in his ODI career so far.
Shreyas Iyer had a great series in India's last ODI series against New Zealand. He got his maiden ton in that series as well. He would be hoping that he contributes again this time around as Australia have a very good pace attack and his game against pace has been questioned at times.
Iyer has been in very good form of late and has had a fantastic IPL season so far. The formats might be different but the confidence and grit remains the same.
5) KL Rahul (WK)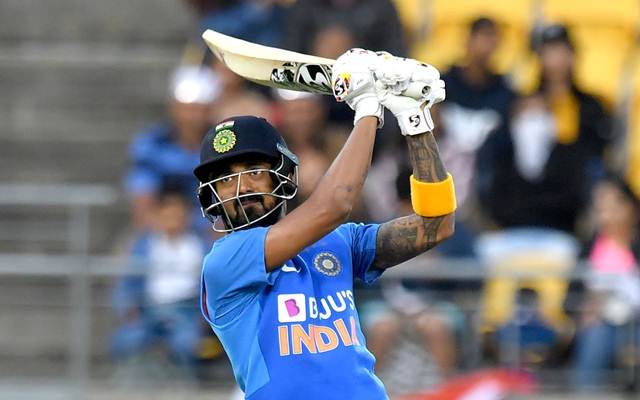 Without a doubt India's most improved player, from a "Talented" to a "World Class" batsman, KL Rahul has come a long way. He has been India's best batsman this year so far and he only keeps getting better. The fact that he has become India's regular keeper in ODIs comes as a blessing in disguise for the Men in Blue.
KL Rahul just can't seem to do anything wrong as of now. He has been terrific of late, as an opener and as a finisher. Despite being a regular opener he was asked to bat at 5 against Australia and New Zealand in India's ODI games earlier this year and he didn't disappoint.
India have had a lot of issues in finding a wicketkeeper and a finisher post the MS Dhoni era and KL Rahul seems to be the solution to those problems. A lot will depend on KL Rahul in the upcoming ODI series against Australia and if India are to win, KL Rahul would have to have a good series.
6) Hardik Pandya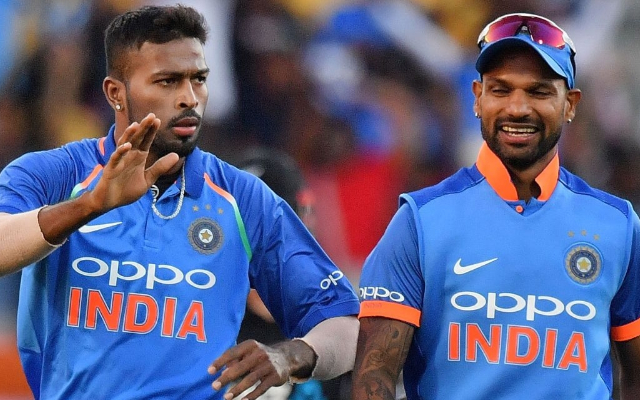 Hardik Pandya, who hasn't played for India since September 22 last year, has been picked for the ODI series. The all-rounder had been named in the squad for the home ODI series against South Africa in March but it was called off because of growing concerns over COVID-19.
Hardik Pandya has been India's best all-rounder for quite a while now. His ability to clear the boundaries at will makes him an "X Factor" in India's ODI team. He will be batting at 6 and play the role of an aggressor like he always does.
Indian fans would hope that he would be at his best against Australia this time around. However, there's one issue which might have an impact on India's team combination in this series going ahead. Pandya hasn't bowled of late and he'll mostly have to play this ODI series against Australia a proper batsman. Bowling him would be a risk as he would be without match practice.
7) Ravindra Jadeja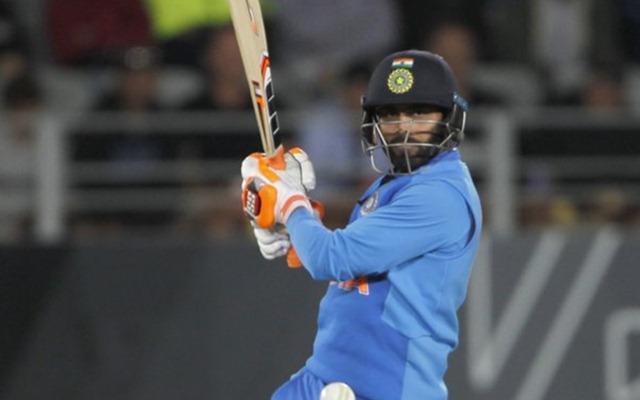 As mentioned earlier, Hardik Pandya would be playing as a proper batsman in the ODI XI and hence India would have to play Jadeja as their fifth bowler as well as their no.7. A lot of expectations would lie on his shoulders as he would have to contribute with the ball as well as the bat. Jadeja will have to be at his best his time around.
He has been a consistent performer for India and his three-dimensional skills is what gives him an edge. One must not forget his exceptional fielding skills and his ability to change the course of the innings. Ravindra Jadeja has a batting average of 31 in ODI cricket at a strike rate of 85. He has a bowling average of 36 at an economy rate of 4.9.
The southpaw provides the much-needed balance and stability to this Indian side. His bowling in the middle overs as well as his ability to provide those crucial runs with the bat makes him one of the players to watch out for in the upcoming ODI series between India and Australia.
8) Mohammed Shami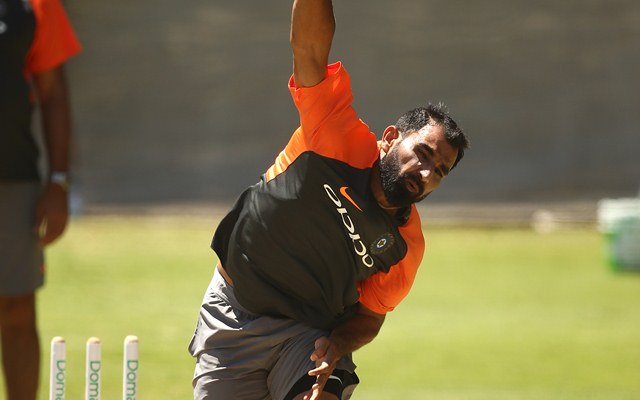 Arguably one of India's best ODI pacers of all-time, Mohammed Shami will be playing a very crucial role for India this time around as well. It is safe to say that Shami has been one of India's most underrated players of this generation. Despite all his injury concerns in the past, he has now become a vital cog in India's ODI team.
Shami is an absolute must in India's playing XI, and is threatening with new as well as old ball. The Bengal pacer has taken 144 wickets in 77 ODI matches at an average of 25.42. He has been one of the best ODI seamers of this era.
Indian fans would be hoping for Shami to get those crucial wickets at regular intervals and form a formidable pair with Jasprit Bumrah. He has had a fairly decent record against Australia and he would hope to improve it in this ODI series.
9) Navdeep Saini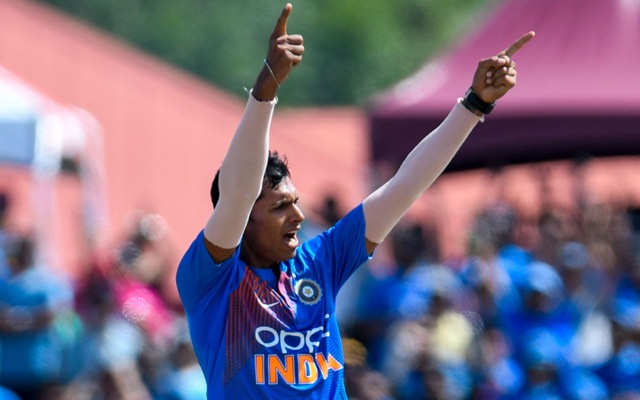 Navdeep Saini has been one of India's most exciting bowlers of late. His ability to generate pace as well as swing has managed to grab the attention of all the Indian cricket fans. He could be a dark horse for India's ODI series against Australia.
Saini has shown that he has what it takes to succeed in international cricket. Indian captain Virat Kohli has praised him, and seems to back him as well. His variations make him really useful in Australian conditions.
Despite the presence of Shardul Thakur in the squad, Saini would get the nod ahead of him as he provides more control and accuracy and could hit the deck hard. Saini has managed to impress one and all in the limited opportunities given to him. It would be exciting to see him bowl in Australian conditions.
10) Yuzvendra Chahal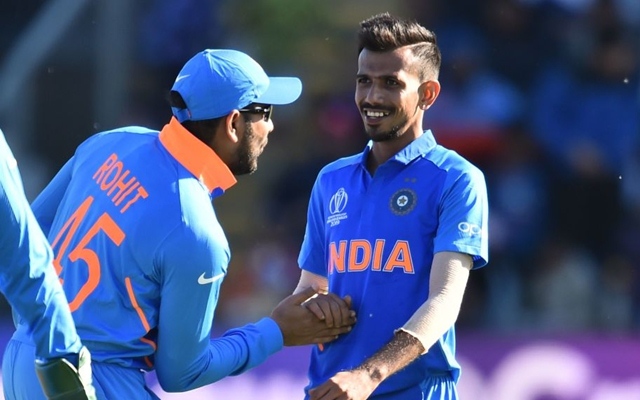 Chahal has been India's best ODI spinner for quite some time now. His ability to take wickets is something which has started to worry the opposition batsmen. He was fantastic against Australia when he last played an ODI over there and looks set to take wickets for fun all over again.
Chahal has been one of the best spinners in ODI cricket and has a bowling average of 25. He has also taken 2 five-wicket hauls with one coming against Australia in their own den in last year. Chahal has managed to showcase his magic time and again and will have to do it against the likes of Steve Smith and David Warner. He has been in good form of late as well.
A lot will depend on Chahal if India are to have a good ODI series this time around. His bowling in the middle overs will be very crucial as the best way to contain the opposition batsman is by taking wickets in the middle overs. The pocket rocket will have to be at his best against Australia as they have a really strong batting line-up.
11) Jasprit Bumrah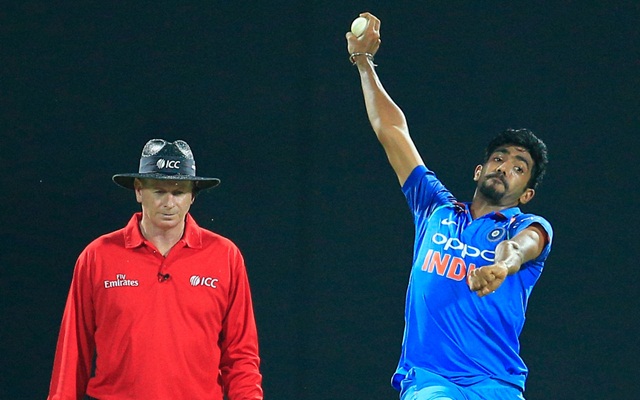 Bumrah has been one of the best Indian players of this era. He is one of the greatest ODI pacers currently as well. Arguably the second most important player after Kohli in the current ODI squad, Jasprit Bumrah will have to be at his best. Many Aussies themselves have acknowledged the pacer for his incredible skills.
Bumrah has taken 104 wickets in 64 ODIs and has won many matches for India all by himself. He has been very successful against Australia over the years and not many of their batsman have been able to read him. He remains the MVP in India's playing XI.
Indian fans would have a lot of expectations from Bumrah and would hope that he has a successful series. His performance is very crucial for India as they tend to struggle whenever he doesn't play or has a bad day on the field. If the Aussies would make a "Indian players to watch out for this series" list then Bumrah would probably be first on their list
Source: The source of this content is our cricket news platform Crictracker.
SportsInfo offers cricket, soccer, kabaddi, tennis, badminton, racing, basketball and other sports news, articles, videos, live coverage & live scores, player rankings & team rankings. Also, offers minute details of any match along with live commentary.