The India squad was affected by the absence of senior members during their tour to Australia. Well, for most of the occasions, the story was all about the youngsters stepping up to the occasion. They performed exceptionally well in the toughest format of the game. Their success was unexpected!
Their success was unexpected mainly because of their background. Most of the entrants in the squad were T20 specialists. But, as they say, it is all about the survival of the fittest! Now, they have made it to the T20 squad to compete with the English team. The smooth transition of the squad from M.S. Dhoni's era to Virat Kohli's era is now complete.
With two T20 World Cups knocking on the door, it is high time that the Indian team management gets its combination right. Even though the IPL provides the best T20 opportunity, it is the international arena that evaluates a youngster's temperament.
India's strongest predicted playing XI for the T20I series vs England:
1. Rohit Sharma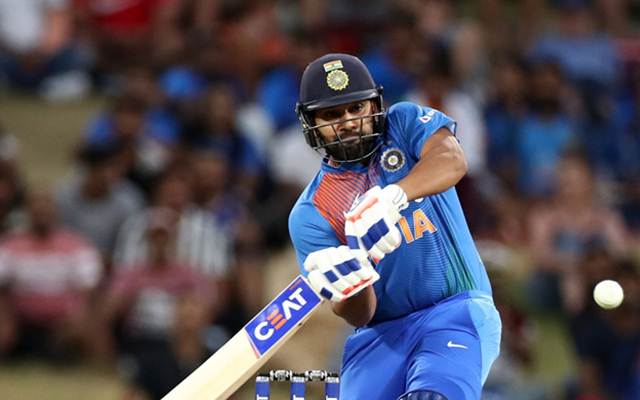 Rohit Sharma is the most destructive batsman of India in the current generation. His natural ability to get into position gives him an extra second to judge a ball. Well, there is no doubt about his ability, therefore he is an obvious choice as the opener of this team. Adding on, we all know what Rohit can do when he gets set!
Rohit has been a stalwart for over eight years in international cricket. Of the 108 T20I matches he has played, Sharma has scored over 2773 runs. Adding on, an impressive strike rate of 138.79 speaks volumes about his ability to put the bowling team under pressure. Apart from that, a tally of 4 centuries in international cricket is nothing short of spectacular!
Another aspect of choosing Rohit as the main opener is his experience. Apart from international exposure, Rohit is a modern-day giant. He has played over 224 ODIs, 108 T20Is, and 200 IPL games. Well, he is the vice-captain of this team and during Kohli's absence, he is in charge. Therefore, he makes it to this squad!
2. K.L. Rahul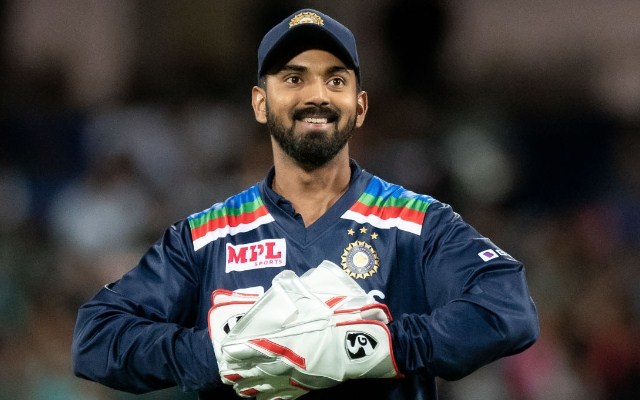 K.L. Rahul has been the go-to man for captain Kohli and team India. Since his debut in T20I, he has played in over 44 T20I matches. As Dhawan was a bit slow, Rahul provided the cushion to Rohit Sharma as he went after the bowling attack during the first over itself. Over time, Rahul has been a regular member of the limited-overs side. Thanks to his wicket-keeping abilities.
When Pant was dropped from the limited-overs side, Rahul took over the wicket-keeping duties. He was a decent wicketkeeper and for a format where super overs are not surprising, Rahul became an important player for a team. In T20Is, Rahul averages around 44.06, which is a stellar record for any batsman. Adding on, a strike rate of 144.92 is enough to make it to a tough Indian T20I side.
Another aspect that helps K.L. Rahul to make it to this list is his ball-striking ability. He is one of the cleanest strikers of the ball today. Adding on, an experience of 81 IPL games helps him to solidify his position as a batsman. With over 2647 runs in the IPL format, he is one of the best in the nation. Therefore, he makes it to this playing eleven.
3. Virat Kohli (captain)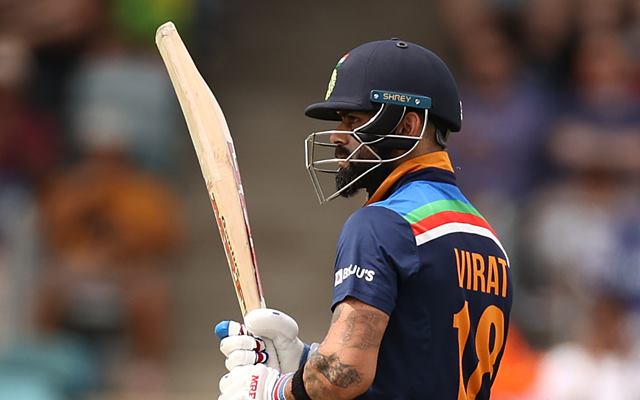 Without any doubt, Virat is the captain of this India squad. The modern-day giant has done enough to establish himself as one of the greatest batsmen of all time. Virat Kohli belongs to that group of players who have succeeded in the shortest format by playing orthodox shots. A player like Kohli's caliber belongs to the number three spot.
Kohli has excelled in every format of the game. Till now, he has played in 84 T20I matches. And, Kohli scores with an average of 50.48! This is a spectacular record as we are talking about the shortest format of the game. Although he has not scored a century in T20Is, a century tally of 5 showcases his ability to dominate bowlers.
This batting lineup has many stalwarts and Kohli is the most important player in this team. In T20Is, Kohli has a strike rate of 138.44. Adding on, the highest score of 94 showcases his dominance in this format. Therefore, Kohli is the captain of this team.
4. Suryakumar Yadav
Suryakumar Yadav, or Sky, as they call him, made the headlines by scoring consistently for the Mumbai Indians. Well, it is almost certain that he will make his T20I debut against England in this series. A stylish batsman, SKY can adapt to the situations. And with the ever-changing T20 conditions, he is a perfect batsman for the team at number four.
The main reason why SKY makes it to this team is his consistency. Since 2018, he has scored above 400 runs in every IPL season. Adding on, he is a consistent performer in the domestic tournaments too. Last year, he accumulated 480 runs with a strike rate of 145.01. And four half-centuries are more like a cherry on the cake to his records.
The national team selectors were heavily criticized when they ignored SKY during the selection process. Well, this time, he has been allowed to represent India. According to his form, SKY should perform considerably well. Therefore, he is number four on this list.
5. Rishabh Pant (wicket-keeper)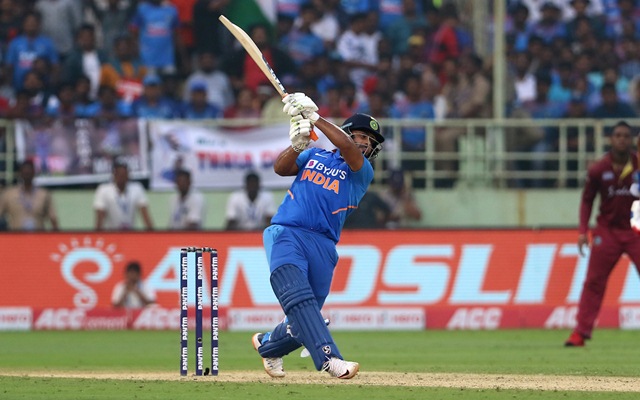 Rishabh Pant has gone through every possible high and low of a cricketing career. The swashbuckling wicket-keeper made it to the news after his stellar performances during the Under 19 world cup. Since then Pant has been a vital member of the Delhi squad. However, the wicket-keeper was dropped from the team just before India's tour to Australia.
"Overweight" was the term that the analysts had put forward when they discussed why Pant is not on the limited-overs side. Adding on, K.L. Rahul's wicket-keeping abilities were enough for the team to not look at a specialist keeper. But, it was the Test series against Australia that changed Pant's career. He was one of the heroes Down Under!
Pant has been an excellent T20 batsman. Although he has not performed up to the mark on the international stage, it is just a matter of time that Pant goes big in T20Is. In his IPL career, Pant has scored 2079 runs with a strike rate of 151.97. With a century to his name, he has shown the world that he can tear apart any bowling attack on his day.
Adding on, he has improved his wicket-keeping skills substantially. For a player who is as attacking as Pant, he can make it to the team as a proper batsman. Well, in this team, he is the wicket-keeper! Hence, Pant makes it to this team.
6. Hardik Pandya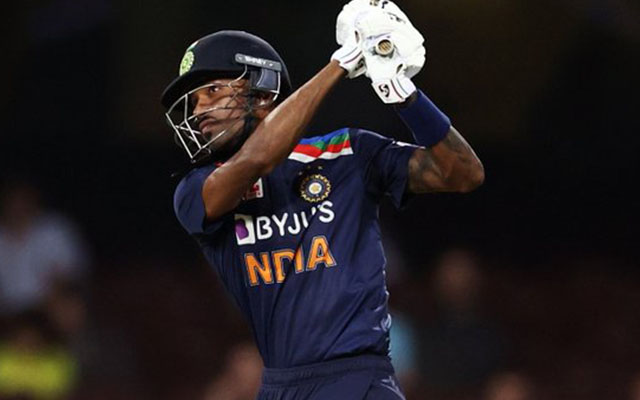 Hardik Pandya is the first all-rounder on this list. The Gujarat lad has been in tremendous form for the Mumbai Indians. And, he is a bright prospect for team India as they are looking for all-rounders in their squad. As Ravindra Jadeja is unavailable, there is an added pressure on Pandya to deliver the goods.
Pandya has a brutal ball-striking ability. In T20Is, he has a strike rate of 149.23, which demonstrates his ball-striking ability. If we talk about the toughest league, Pandya has a strike rate of 159.27. And the highest score of 91 against a strong KKR bowling lineup is enough to justify his batting abilities.
Talking about his bowling, he has picked up 42 wickets in 80 IPL matches. Although his economy rate is on the higher side, he can bowl in a couple of overs when required. Therefore, he is the proper all-rounder for the team.
7. Washington Sundar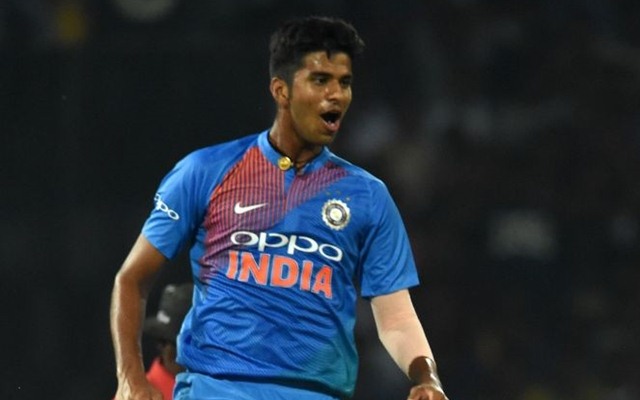 Washington Sundar is another player who has taken giant strides in this format. After establishing himself in the shortest format, Sundar has performed well in the Test format too! He made it to the squad after Jadeja was injured and he has been impressive. Sundar is the future of Indian cricket and he is here to stay!
Sundar has played in 25 T20I matches and has not contributed enough with the bat. Although a Test batting average of 56.33 showcases his ability with the bat, Sundar has a low average in T20Is because of India's quality top-order batsmen. But with the highest score of 85, he can occupy the crease if a mishap happens at the top order.
Sundar has been thoroughly impressed with the ball. In IPL, he has an economy rate of 6.87. Talking about his T20I stats, he bowls at an economy rate of 6.95. For a spinner to excel at the powerplay overs, he needs to be an exceptional cricketer. And, according to the facts, Sundar is one of them!
8. Bhuvneshwar Kumar
Bhuvneshwar Kumar has been India's frontline bowler for over 8 years. Even after the emergence of Bumrah, he made sure that he bowls at his best to support Bumrah. But, the injuries have affected him and hampered his performances throughout his career. Now, against England, Kumar is looking for a comeback!
Kumar is an economical bowler. Of the 121 IPL matches he has played, he has picked up 136 wickets. Talking about his T20I stats, he has picked up a fifer in the shortest format of the game. Adding on, an economy rate of 7.05 speaks volumes about his talent. Therefore, he is an important member of this squad.
Talking about his batting abilities, he is not the worst tail ender by any means. Kumar has scored a half-century in ODIs. In the IPL, he has the highest score of 24. Even if there is a rare batting failure, Kumar can handle it from one end.
9. Shardul Thakur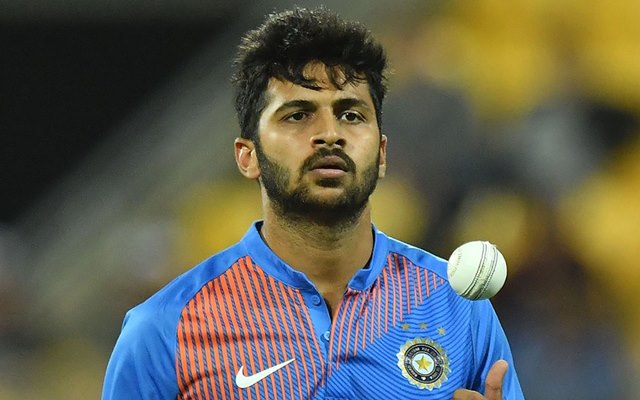 Shardul Thakur was a part of the victorious Indian team that defeated the mighty Aussies. Well, he was a backup bowler who ended up leading the bowling unit at the famous Gabba Test match. Adding on, he is a batsman who can swing the bat properly and can rotate the strike.
This enables him to make it to the playing eleven. As the T20 format demands some unusual contributions, Shardul can join in whenever the team needs some boundaries.
Hel has played in 45 IPL matches so far. In those 45 matches, Shardul has picked up 46 wickets with an economy rate of 8.92. Well, the economy rate is a bit on the higher side mainly because of the adverse circumstances.
He is a bowler who has grown over time. The more Shardul plays, the better he becomes at handling difficult conditions. With the best bowling figures of 4/27 in T20Is, he can be an important member of the team during the T20 World Cup too!
10. Yuzvendra Chahal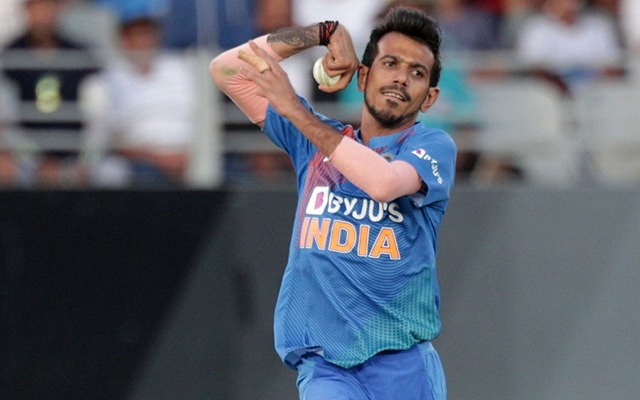 Yuzvendra Chahal is one of the finest leg spinners the country has ever produced. Being a chess enthusiast, it looks like he uses his intelligence to fox the batsman during critical conditions. Chahal has been Kohli's go-to man in do-or-die situations and he continues to do so. He has the best bowling figures of 6/25 in T20Is, and that opposition was England.
So, it looks like the leggie will make it to the squad as the frontline spin bowler. Along with Sundar, Chahal will look forward to putting the opposition under pressure from the word go! Chahal has a T20I economy rate of 8.3, which is acceptable for an orthodox leg spinner. Adding on, he has played most of his cricket on smaller grounds, which depicts the adverse conditions on which he has played.
Chahal is the first spinner in this squad. His IPL performances showcase that he can bowl tight spells too! With an economy rate of 7.67, he has managed to grab wickets at a smallish Bangalore ground.
11. T Natarajan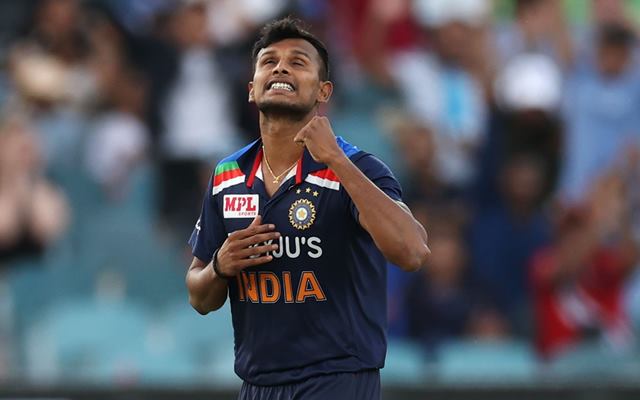 T Natarajan has a story to tell! He has seen the highs and lows in his life. From almost being a coolie to becoming a million-dollar bowler in the IPL, he has witnessed everything. Apart from that, he made his Test debut against Australia and he stood up to the occasion when the senior members of the team were injured.
Natarajan has played in 22 IPL matches. Of those 22 matches, he has picked up 18 wickets at an economy rate of 8.2. Natarajan has been one of the main strike bowlers for the Sunrisers and he was very successful during India's tour of Australia. On that tour, he played three T20I matches. Well, he bowled with an economy rate of 6.92 and has picked up 6 wickets.
For a team that has the likes of Kumar and Bumrah, the presence of Natarajan makes the team even stronger for the upcoming world cup. Natarajan has been able to bowl those deadly yorkers and put the batsmen under pressure. During those T20I matches, he changed his length according to the situations, which is a sign of an intelligent bowler. Therefore, Natarajan is included in this squad.
Source: The source of this content is our cricket news platform Crictracker.
SportsInfo offers cricket, soccer, kabaddi, tennis, badminton, racing, basketball and other sports news, articles, videos, live coverage & live scores, player rankings & team rankings. Also, offers minute details of any match along with live commentary.