For all the hassles people faced in the year 2020, the 13th edition of the Indian Premier League has been the perfect soothing balm for all. Whether it is rich or poor, the league has entertained all the sections of the society with its pure cricket. And they are in more, as five more weeks of cricket is to be played in the tournament.
As far as players are concerned, several of them have already stamped their class in this year's event. Many of them have fulfilled the wishes of their fans and are continuing their good run from last season. On the contrary, some players have also lost considerable steam since their match-winning performances in IPL 2019.
For them, their IPL 2020 performances have only added to their distress, as they could not meet the expectations of their fans. They have played poor cricket in the first few games of the tournament. And if they continue their bad run of form, then they might also be axed from their respective sides. In short, these cricketers have seen both the ends of the spectrum between IPL 2019 and 2020.
Here is the list of 5 last year IPL heroes who have been duds in this season :
1. Andre Russell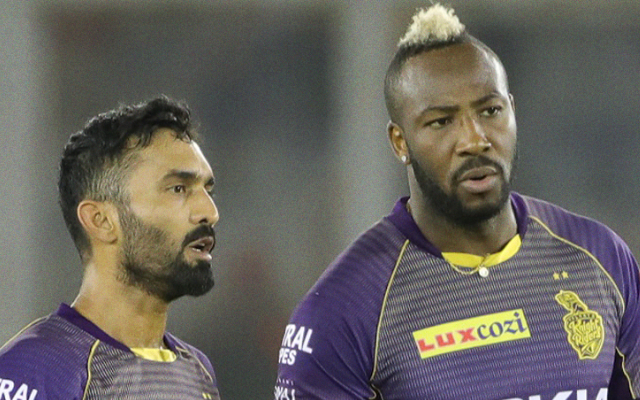 After all the hullabaloo he created for a promotion in the batting order in the last year's IPL, Andre Russell got his opportunity like cotton candy to a kid in IPL 2020. In simple terms, he has been Kolkata's new No.4 in their last two ties. Not only he has been pushed up the order, but he has also been sent ahead of quality players like Eoin Morgan and Dinesh Karthik.
However, the results have not been satisfactory. For example, in the game against Delhi Capitals, where KKR needed to score at a run rate of 11, he couldn't put his words into action. Russell scored an 8 ball 13 and further left the team hanging by playing a rash shot. Before that, also in the two innings he batted, he couldn't help his team at crucial junctures of the game.
So considering all the hype surrounding him due to his breakthrough performances in IPL 2019, Russell has been unable to deliver on his promise in IPL 2020. In his three outings, he has only scored 48 runs. More than that, he has been found out whenever he has been put under pressure. There is no doubt about Andre's capabilities, but he should also maintain consistency in his game to have a greater impact.
2. Shikhar Dhawan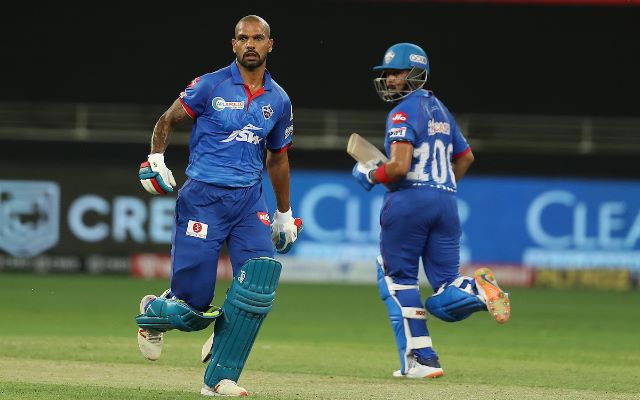 Seeing the Delhi Capitals at top of the points table is just so refreshing. What's more exciting is that this team can go the distance if they continue this brand of cricket for the rest of the season. They have all the bases covered. And barring Shikhar Dhawan, all the players are playing their role to perfection.
The established opener of the Indian team is looking out of sorts in IPL 2020. Shikhar has been far away from his usual best, as he is struggling to get going in each of his innings. His run rate of 122 while opening the innings is a fair reflection of his patchy form. Even when his partner, Prithvi Shaw has played the role of aggressor, the southpaw has failed to complement him.
He is consuming too many deliveries upfront and then gets out without adding anything substantial to the scoreboard. Though it hasn't hurt the team, he should understand that he is the senior-most batsmen of the side, and he cannot bog down the team with his below-par performances. A total of 127 runs in 5 games is not the kind of number one expects from a player who has scored 450 plus runs in each of the last four seasons.
3. Shreyas Gopal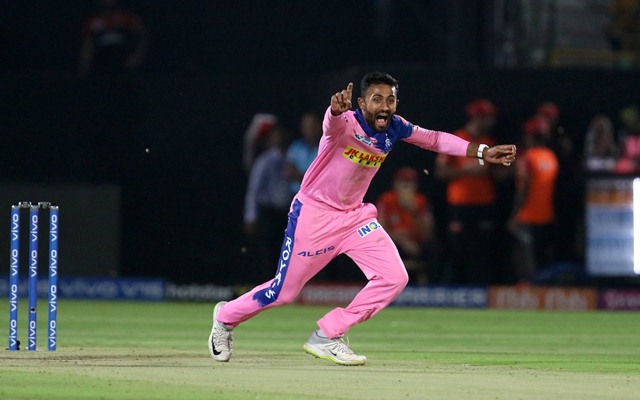 Even though the Rajasthan Royals have won a couple of games, they are yet to find a settled playing XI. Especially, their biggest concern will be their bowling, which has looked toothless if Jofra Archer's spells are excluded. And to add their misery, one of their star performers of last season, Shreyas Gopal is also having a tough time with the ball in his hand.
The leg-spinner is struggling to find his rhythm in IPL 2020. Gopal hasn't provided any sort of control to the captain in the middle-overs. His economy rate of 9.50 is enough to prove the point. Besides, he has bowled a lot of short and over-pitched deliveries, a clear indication of his low confidence level.
Apart from that Gopal, has also not looked like picking any wickets in his spell. It is evident from his wicket-column of 2 in 4 games. So now, it's time for the leggie to rethink his strategy as without his help, the Pink team cannot shape their bowling unit. He is capable of doing that, as he showed it in the IPL 2019, where he picked up 20 wickets for them. However, for the time being, there is a stark contrast between his performances in the last season and IPL 2020.
4. Jonny Bairstow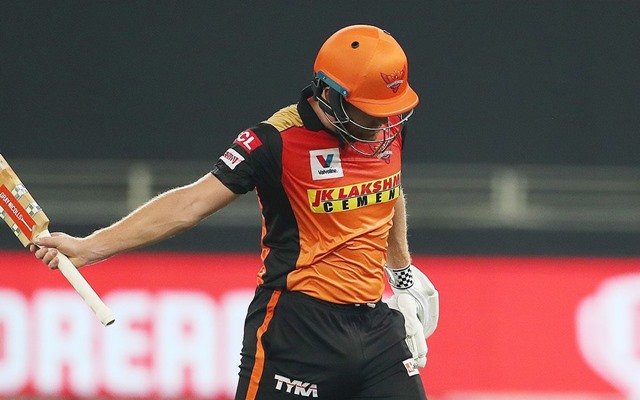 The Sunrisers Hyderabad have been dealt a massive blow with the hip injury to the leader of their bowling attack, Bhuvneshwar Kumar. It further aggravates the team's problems of not having enough in-form players in their squad. Apart from Rashid Khan, most of their players have been rusty including, their last year's messiah, Jonny Bairstow. The Englishman has not been in the best of form.
Agreed, that he has scored a couple of half-centuries, but it is not what is expected of him. He is one of the most dangerous white-ball players in the current scenario as he can single-handedly demolish any opposition bowling attack. And it is there where Bairstow hasn't lived up to the billing. He has let down his team with his lack of responsibility to the team.
It is evident from his outings against Royal Challengers Bangalore and Mumbai Indians, where he played reckless shots when the team was in a precarious situation in run-chases. Especially in the game against RCB, he failed to capitalize on his chances even when the opposition dropped him twice. In the end, the team fell short by ten runs. Even his run-tally is mediocre with 144 runs in 5 outings, a considerable drop from last season where he piled on 445 in just 10 games.
5. Suryakumar Yadav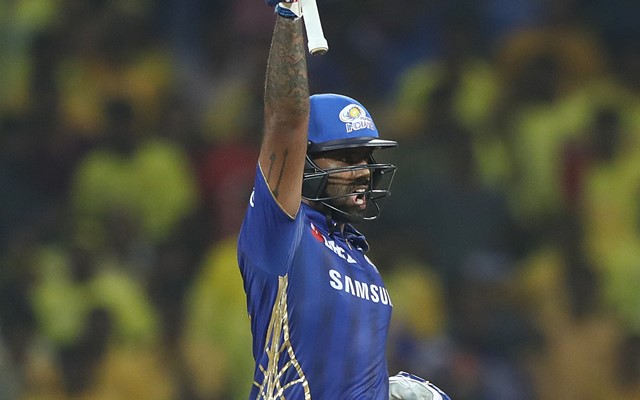 The Rohit Sharma-led side is getting into their groove after a shaky start in the 13th edition of the tournament. Till now, all their players have contributed to the team in one or another way. Except for their No.3, Suryakumar Yadav, who is seeing the cruel side of the game in this year's IPL. Yadav is the only player who has not justified his place in the side.
Although he struck a quick-fire 47 against KKR in the second game, it wasn't a fluent one. He looked fidgety at the start of his inning and then fed off the confidence of Rohit Sharma to get that score. Thereafter, in the following three games, he has failed to convert his starts. He also missed a golden opportunity to get back to form in the batting paradise of Sharjah.
In his defense, he has been run-out in a couple of innings, which is quite unfortunate. Still, Yadav needs to step up as there are batsmen like Chris Lynn and Saurabh Tiwary sitting in the Mumbai dressing room. He has been given a longer rope because of his proven track record. Last year he was the second-leading scorer for the team with 424 runs. But this time, those numbers have taken a dip. He has scored mere 100 runs in 5 games, not a good stat if you are a top-order batsman.
Source: The source of this content is our cricket news platform Crictracker.
SportsInfo offers cricket, soccer, kabaddi, tennis, badminton, racing, basketball and other sports news, articles, videos, live coverage & live scores, player rankings & team rankings. Also, offers minute details of any match along with live commentary.