The recently concluded 13th Indian Premier League (IPL) edition had its fair share of contrasts. From ground-breaking player debuts to dismal shows from senior pros; the 6-week tournament had much variety to keep the fans on edge of their seats all through the season.
Of course, the best way to evaluate these aforementioned contrasts is to browse through the available stats…or is it, really? As it turns out, certain players finished the season with a bit over-hype around them purely because they performed brilliantly in a select few matches; while not being as impressive in the remainder of the tourney.
Consequently, these players had the backing of some polarizing stats to warrant their places into some best (or worst XI teams). Who are these players? Let's find that out, as we analyze the stat-padders XI of the IPL 2020.
Here's our best stat-padders XI of IPL 2020
1. KL Rahul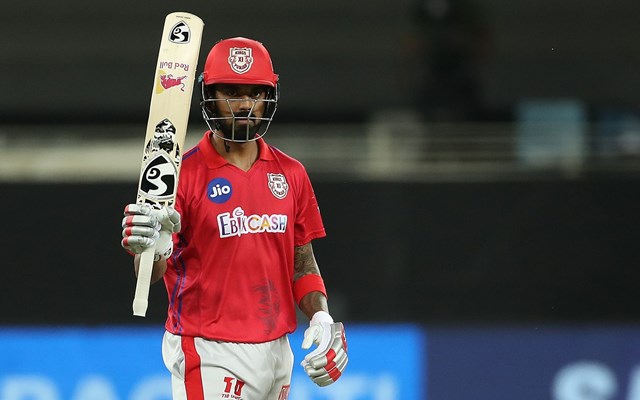 In an otherwise uninspiring IPL 2020 campaign, captain KL Rahul's scintillating batting form was one of the few takeaways for Kings XI Punjab. The stylish right-hander shouldered the lion's share of KXIP's run-scoring duties and amassed 670 runs in the season; the most for any batsman in the tournament.
But while Rahul's stellar run at the top allowed him to feature in several pundits' best XI teams, the manner in which he got those runs accords him a place on this unceremonious list. The KXIP skipper finished the season with a middling strike-rate of 129.34. Time and again, Rahul was culpable for not accelerating his scoring rate as per the match situation's demands.
His infamous post-match comment of strike rate being overrated backfired on several key occasions and had a direct bearing on some of Punjab's heartbreaking defeats. To be fair, Rahul's defensive batting approach can be somewhat justified by the instability of the batting-lineup around him. Having said that, Punjab fans would be eager to see Rahul return to his hard-hitting ways next season.
2. Shubman Gill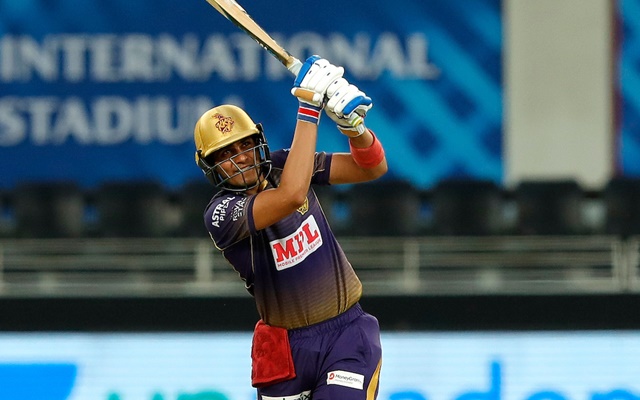 A prolonged run at Kolkata Knight Riders' top-order allowed Shubman Gill to blossom to his true potential this year. Across 14 innings, the promising 21-year-old opener accumulated 440 runs at a respectable average of 33.84 to finish as KKR's leading run-getter.
But despite enjoying a breakthrough season, there were a couple of blemishes in Shubman's showing. Like his opening partner in this team, Shubman, too, often struggled to keep the scoreboard ticking; as clearly evidenced from his dismal-looking 117.96 strike rate.
Unlike Rahul, though, Shubman had the full backing from the KKR think-tank to go out and play his natural game on the field. It just seemed that the pressure of facing quality bowling at the powerplay overs unnerved his otherwise headstrong temperament. But at just 21-years of age, the dashing Fazilka opener has plenty of time to address those issues.
3. Virat Kohli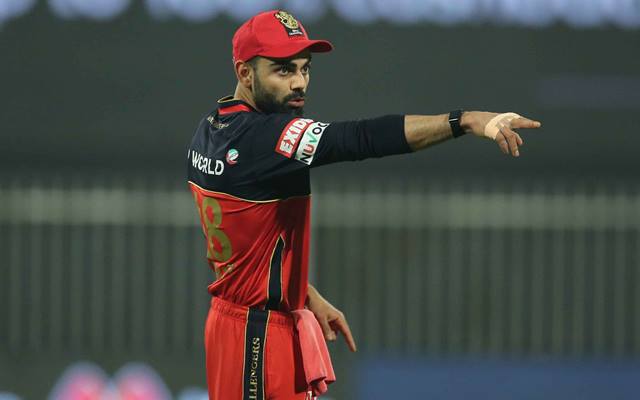 As far as the Royal Challengers Bangalore are concerned, it has been a disappointing story of 'time and again' for them. And yet again this season, a string of upsetting losses towards the backend of their campaign crushed their maiden IPL title's hopes.
A repetition that did work for RCB, however, was Virat Kohli's red-hot batting form. Across 15 games, the skipper scored 466-runs at the one-down position and was a major factor behind the team's first playoffs appearance in four years.
But as upsetting as it is, Virat too was plagued by the same issue that some of his other batting colleagues in this team suffered from lack of aggression. While Virat does have a penchant for collecting the majority of his runs through running between the wickets; this year, it proved to be detrimental, as RCB lacked some much-needed boundary hitting in the middle-overs.
An aggregate of just 44 boundaries from 384 deliveries doesn't do justice to a player of his stature. RCB fans will be hoping that newcomer Devdutt Padikkal's confident stroke-play at the top-order inspires Virat to get back to his free-flowing run-scoring ways next year.
4. Shreyas Iyer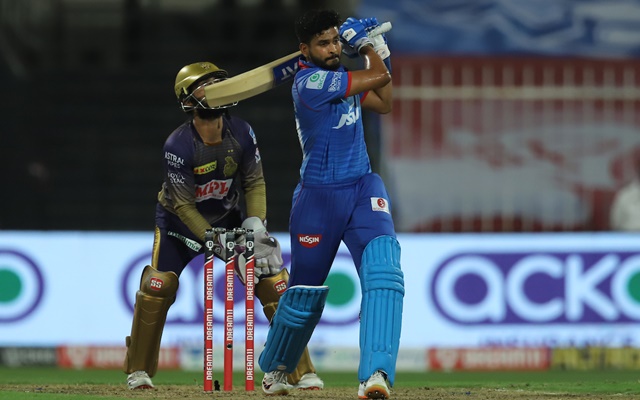 The new-look Delhi Capitals' leadership core, featuring Ricky Ponting and Shreyas Iyer in prominent roles, has been vital to the team's turnaround of fortunes. Captain Iyer, in particular, has done a brilliant job in both the leadership and batting departments. Across his 19 appearances for DC this year, the 25-year-old skipper collected 519 runs at an average of 34.60 in his team's first-ever silver medal campaign.
However, the one aspect of his run-scoring that let the Capitals' down on several occasions, was his lukewarm scoring rate of 123.27. A lot of the time, especially in the middle overs, Iyer was culpable for not taking enough risks while batting.
Consequently, the Capitals ended up with below-par totals on several occasions, which had an overall impact on the team's momentum. Delhi fans would be looking forward to seeing their team go one step better in next year's tournament. And for that to happen, it's important that Shreyas finds his effortless batting form back.
5. Steve Smith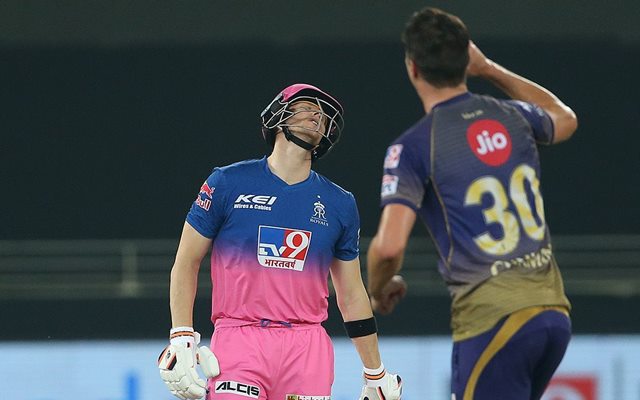 Despite coming up with some stellar match-winning exhibitions, the Rajasthan Royals' IPL 2020 campaign was mostly a series of sporadic brilliance. This observation gets summarized perfectly when one analyses the stats of captain Steve Smith this season.
Smith, much like RR, began the season on a strong note by compiling two crucial half-centuries in his team's first two victories. Both these games were played at Sharjah's short-perimeter stadium, which allowed 'Smudge' to rediscover his lost white-ball form. Not to mention, a promotion to the opening slot allowed him to exploit the powerplay conditions optimally.
Things, however, changed rather dramatically the moment Rajasthan's caravan shifted out of Sharjah. Playing at the longer boundaries and more-gripping pitches of Dubai and Abu Dhabi seemed rather arduous for the RR skipper. His stats give a clear reflection of that sentiment: following his consecutive twin-fifties in Sharjah, Smith only managed a single half-century from his next 12 outings. His average, strike-rate, and batting position(s) also dropped by a considerable amount.
It's fair to say that his tally of 311 runs from the season was considerably jacked up from his early run of form; which, sadly, he wasn't quite able to rekindle towards the backend of his campaign.
6. MS Dhoni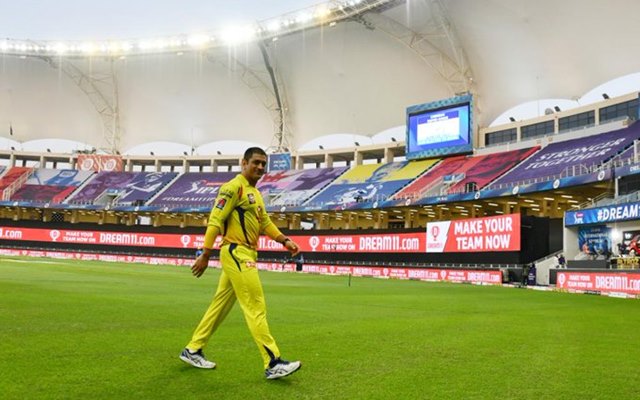 Shocking as it sounds, but it's hardly an understatement to say that MS Dhoni's Chennai Super Kings were a big let-down this year. While CSK did register a string of comprehensive performances right before bowing out, their campaign- for the most part- lacked some major spark.
And at the heart of Chennai's sparkless performance is their captain, MS Dhoni himself. Dhoni's overall stats do not look all that dismal at first glance. Sure, 200 runs from 14 games (SR of 116.27) is nothing to ride home about, but it's hardly as atrocious as compared to some of their other players.
But what these mediocre numbers fail to emphasize is the fact that Mahi proved to be a liability for the men-in-yellow this year. All through the season, Mahi got several opportunities to emulate his awesome finishing skills from his glorious past years.
Sadly, though, his big-hitting prowess just didn't look the same, which, in turn, reduced him to playing low-risk cricket. Clearly, his lack of aggression didn't do CSK any favors, as is evidenced from their penultimate spot on the points table.
7. Sunil Narine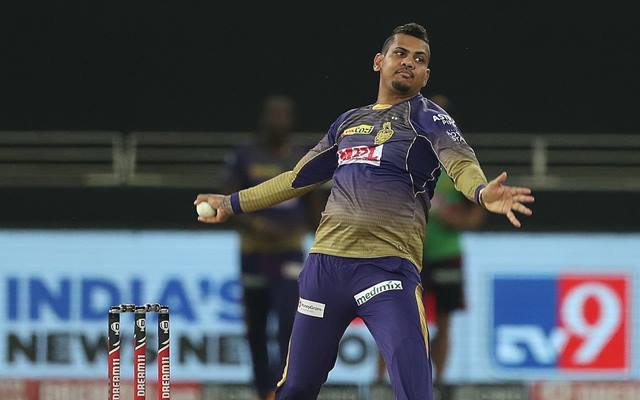 IPL 2020 panned out rather disappointingly for Narine, KKR's mascot all-rounder, as his bowling-action-related ghosts from the past returned to haunt him and his team. Bowling-wise, the first-half of Sunny's season was rather exciting; as he starred in two of KKR's sensational last-over wins against Chennai and Punjab. But post that thrilling 1-run victory against KXIP, Narine's IPL participation was put in jeopardy, as the umpires reported his bowling action.
Things were looking worrisome for the Knight Riders, who were clearly missing their strike-bowler in the playing XI. Thankfully, though, the ambiguity around Narine's action resolved soon and he returned to the team in no time.
But Narine's return was accompanied by a new, straighter-arm bowling-action; which wasn't quite as effective as his original one. Besides, his confidence too seemed to have taken a hit from the whole episode.
Usually an attacking customer, Narine now had to adapt his bowling styles to a fuller, wider, and slower deliveries. The opposing batsmen weren't as intrigued by his 'mystery-spin' anymore and had found ways to score runs off his bowling. While he did still maintain an economy under 8, his wickets tally read only a dismal 5-scalps. Hence, his ineffectiveness with the changed action gets him a spot on this list.
8. Pat Cummins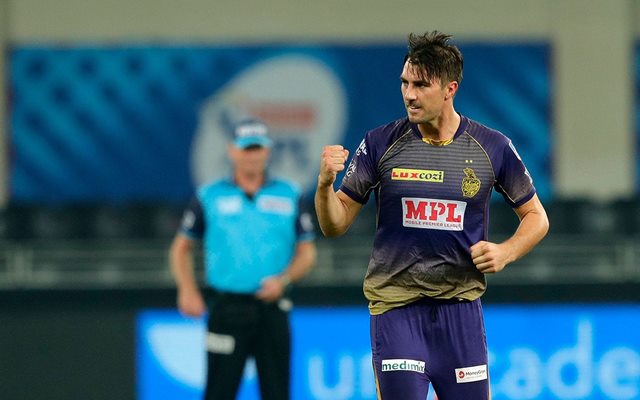 As the most-expensive overseas purchase in the IPL's 13-year-history, the stakes on Pat Cummins were high even before the tournament had started. But with the season now done and dusted, it's still somewhat difficult to analyze if Cummins was able to justify his enormous price-tag.
And a good reason for this confusion is his misleading stats. While Cummins was inducted into the KKR team primarily as a strike-bowler, his 146-run tally from the season; including an unbeaten half-century against the Mumbai Indians- suggests that he operated decently-well as an all-rounder.
On the bowling front, Cummins scalped 12 wickets at an average of 34.06, at an economy of 7.86 RPO. Not out-and-out breakthrough figures- but given the impact he had in the powerplay- quite respectable.
What needs to be taken into account, though, is the fact that he claimed 4 out of those 12 wickets in a single match. More precisely, his last group-stage game against the Rajasthan Royals, where he ended with figures of 4-0-34-4. Considering how beefed-up his stats become when factoring just that one outing, a place for Cummins becomes obvious in this lineup.
9. Tom Curran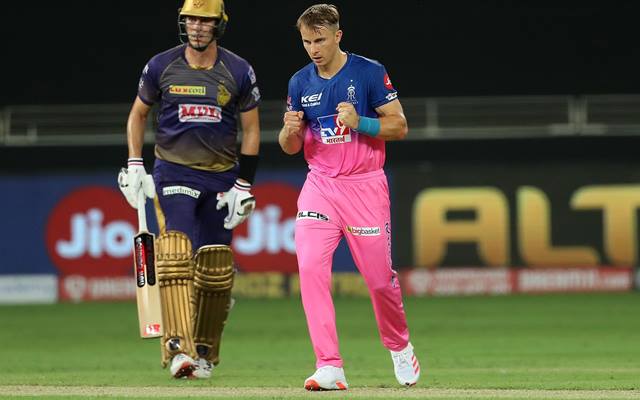 Ben Stokes' unavailability at the early phase of Rajasthan's campaign allowed Tom, the eldest Curran sibling, to slot into the playing XI as a like-for-like replacement. The Surrey all-rounder had previously shown good form in the international arena- both with the bat and the ball; which allowed the RR think-tank to put a lot of faith in him.
While Tom did come up with some clinical performances, much like his team, his purple patch only came good in a few patches, and this inconsistency really hurt his team.
3 wickets from 5 matches aren't particularly impressive stats; but the more pressing issue here is at what expense (bowling average of 69.33, economy rate of 11.44) they were claimed. RR would've clearly hoped for a much better showing from their gun overseas death-bowler.
Batting-wise, too; Curran's lusty blows only arrived when his team had already slipped out of the match. His unbeaten 36-ball-54 against KKR in a 37-run defeat illustrates that point well. There's an obvious aspect of beefed-up figures to Curran's performances this season, which makes him perfect for a spot in this XI.
10. Piyush Chawla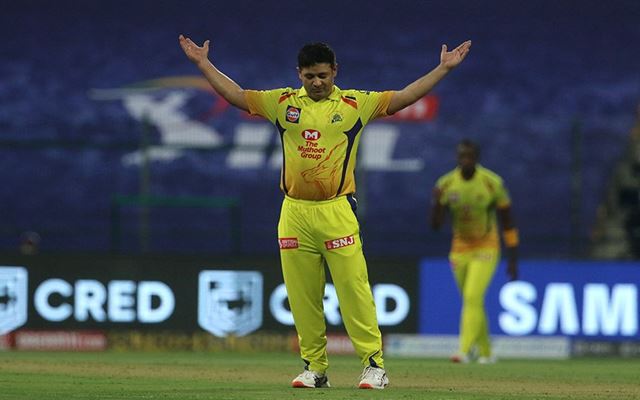 From the most expensive overseas buy to the costliest local purchase; fair to say that neither KKR nor CSK got the desired returns out of their top purchases. But Piyush Chawla's IPL 2020 trajectory highlights a bigger area of concern for the Chennai Super Kings.
CSK's evergreen mantra of prioritizing experience was the primary reason behind PC's inclusion in their squad. A veteran of 150+ IPL games, Chawla was expected to be a vital member of Chennai's star-studded spin-bowling attack. The CSK think-tank sure had harbored such expectations; as they drafted him in their playing XI ahead of the likes of Imran Tahir, Mitchell Santner, and R Sai Kishore.
By the time CSK's IPL was journey was over, though, those expectations had come tumbling down rather unceremoniously. Chawla featured in only 7-matches for Chennai, where he managed to claim an aggregate of 6-wickets. His bowling-average and economy read 31.83 and 9.09 respectively.
Not particularly outrageous figures, by any means- but it's important to realize that most wickets Piyush claimed were inconsequential in the larger scheme of things. As an experienced wrist-spinner, MSD, and co. would've hoped for PC to provide key breakthroughs by dismissing the in-form batsmen before they got set.
In reality, though, most batsmen Piyush dismissed were already struggling in the crease. And when he wasn't among the wickets, most batsmen didn't have many troubles scoring off of him. Clearly, not quite the 'impact-player' Chennai had put their money on.
11. Rahul Chahar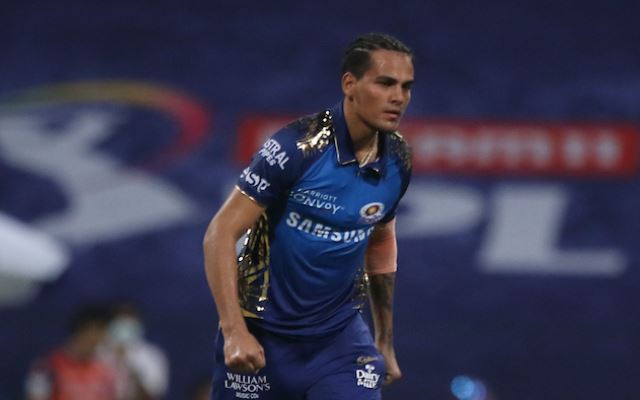 It's a bit nit-picky to dissect the performance of the season's defending champions negatively. But, for a few blemishes, as there were in MI's stunning campaign, there is quite an interesting outlier that needs to be discussed.
Rahul Chahar, the 21-year-old leggie, was Mumbai's go-to spinner for the major part of their campaign. The dextrous leg-spinner featured in all but one match for the Mumbai Indians, where he picked up 15 wickets @ 28.86 (ER of 8.16). With stats like those, it's not hard to see why he got a prolonged run in the playing XI.
Interestingly, though, the one game he did miss out turned out to be MI's all-important finale against the Delhi Capitals. And for good reason, too: in the pre-match interview, captain Rohit Sharma stated that Delhi's batting-order was crowded with quite a few left-handers, which meant that they had to 'tactically' swap a wrist-spinner for a finger-spinner.
But through this match update, Rohit had subtly managed to mask Rahul's ongoing issues against Southpaw-batters this year. While Rahul was able to bamboozle right-handers with his sharp away-movement, his opposing left-handers didn't have a particularly tough time in negotiating his inwards-drifting bowling. Thanks to such polarizing stats, the young Mumbai leggie rounds off as the final player of this stat-padders XI.
~Written by Soham Bhowal
Source: The source of this content is our cricket news platform Crictracker.
SportsInfo offers cricket, soccer, kabaddi, tennis, badminton, racing, basketball and other sports news, articles, videos, live coverage & live scores, player rankings & team rankings. Also, offers minute details of any match along with live commentary.