The Indian Premier League (IPL) has been a phenomenon in every sense of the word. It changed the way cricket was played, viewed and experienced. Over the years, we have seen a number of innovations in the cash-rich league.
This year's IPL, which was held amidst a pandemic, has already been a platform where we have witnessed extraordinary cricket, with some mind-boggling batting, bowling and fielding. Undeniably, It has been an action-packed few weeks.
To add more spice and excitement to the league, IPL has come up with the mid-season transfer policy. This policy, in its essence, will give franchises a chance, to trade players from their existing squad, who haven't had an opportunity to play for them and don't feature in the scheme of things either.
Here are the specific rules to be followed regarding a transfer– 1. The franchises will be allowed to sign a player from other franchises at the halfway mark of the season. 2. The player should not have played more than two matches till the halfway mark to be eligible for the transfer. 3. The transfer rule will come into effect once all the teams have played seven matches each.
Without further ado, let us dive in and look at one batsman each team can opt to trade:
1. Royal Challengers Bangalore- Parthiv Patel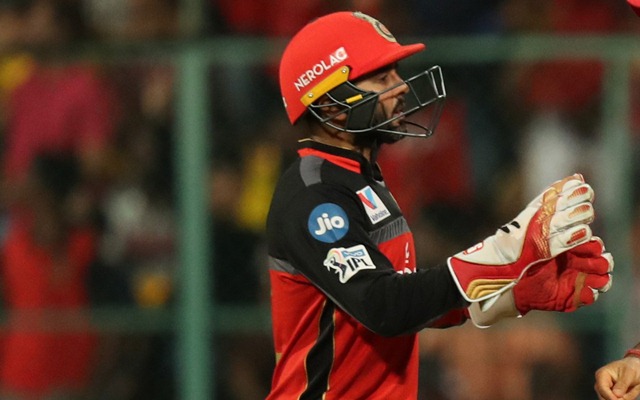 Parthiv Patel has been a part of several franchises since the very inception of IPL. He has already played for 6 franchises and looks like he might be heading towards a new one, quite soon.
Patel, an IPL veteran, has played 139 games and has scored 2848 runs. He had his most successful stint from 2015-2017 when he played for Mumbai Indians and his batting up front was an important factor which helped MI to lift the title in 2015 and 2017.
Both the years he scored in excess of 300 runs. In 2018, he was roped in by Royal Challengers Bangalore. However, RCB also bought the likes of Quinton de Kock and Brendon McCullum in the auction, due to which Patel got to play only 6 games. But in 2019, when RCB released both the players, Patel got the opportunity to play all 14 games, and did quite well, scoring 373 runs.
This season again, Patel has suffered a similar fate as he did in 2018. RCB roped in Joshua Philippe, a talented wicket-keeper batsman, and he played the initial couple of games. After his failure, RCB moved towards Ab de Villiers, a makeshift keeper, because they wanted to give young Devdutt Padikkal a shot at the top.
Unfortunately for Parthiv, Padikkal has made his presence felt and is unlikely that he will be left out now. With 2 possible wicket-keeping options with RCB, it is unlikely they will go back to Patel. Hence, he is one player that can definitely be traded.
2. Mumbai Indians- Chris Lynn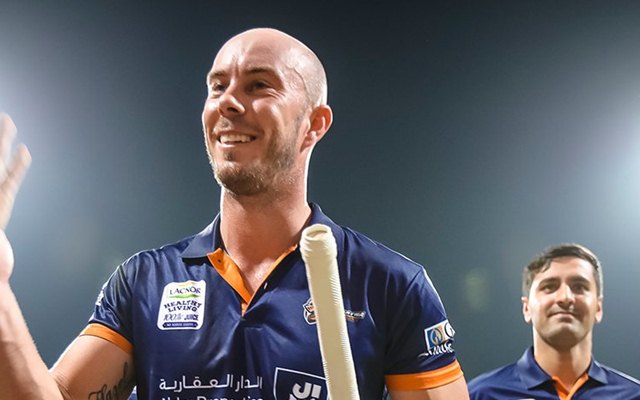 A lot of eyebrows were raised when Mumbai Indians picked up Chris Lynn in the auction, at his base price of just INR 2 crores. After a successful stint with Kolkata Knight Riders, it was expected a lot of teams would bid aggressively for Lynn. But it wasn't to be.
Chris Lynn, when at his best, is as good as any batsman in the world. He had been a part of KKR since 2014, but till 2016, he barely got any chances. Finally, he got the opportunity in 2017. In that season, he played just 7 games, but made a lasting impact, scoring 295 runs in 7 games at an average of 49 and strike rate of 181. He then became a regular member of KKR for the next two seasons. While Lynn scored 491 runs in 2018 and 405 in 2019, KKR took the decision of releasing Lynn.
While for any cricketer, MI is an exciting franchise to be a part of, their current set up is saturated with capable top-order batsmen. Before buying Lynn, Mumbai also had in their armoury, Quinton de Kock, who had scored 500+ runs for them in the 2019 season.
Being a wicket-keeper has tipped the scales in the favour of Kock too. MI have also been reluctant to use Lynn and Kock together, due to the slow nature of UAE pitches. Hence, despite being a gun player, Lynn could be one player MI can opt to trade for a player who may fit in better for them.
3. Chennai Super Kings- Narayan Jagadeesan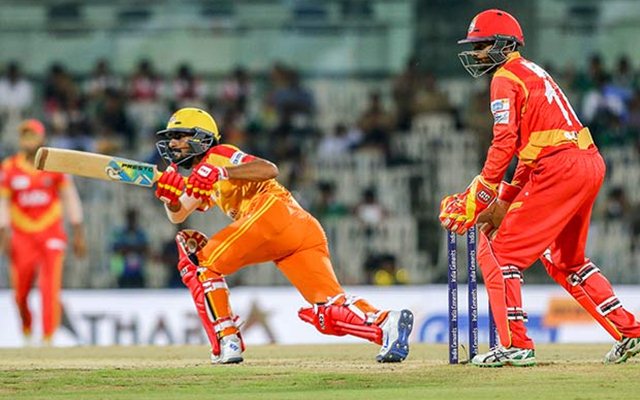 Year after year, the most consistent franchise in the Indian Premier League, Chennai Super Kings, have opted for experienced players in the auction, and with those players performed exceedingly well. They hardly go for youngsters, but if and when they do, they make sure to extract the best out of them. However, things have been different with Narayan Jagadeesan.
Jagadeesan, a very talented wicket-keeper batsman from Tamil Nadu, was roped in by Chennai Super Kings in the 2018 auction. While it was expected that he won't make it to the CSK XI straight away, due to the presence of a number of stalwarts, it was thought he would eventually get a chance to make his mark. Jagadeesan however, has not had luck by his side. It has been 3 seasons now, and is he is yet to get a game for CSK.
In Suresh Raina' absence, it was widely believed that Jagadeesan would finally get his chance under the sun. But it wasn't to be as another youngster, Rituraj Gaikwad, got the opportunity before him. Now with CSK back to winning ways, and with a settled order, it is unlikely they will do any tinkering with it. Hence, it would perhaps be beneficial for the franchise and for Jagadeesan himself to get traded.
4. Delhi Capitals- Alex Carey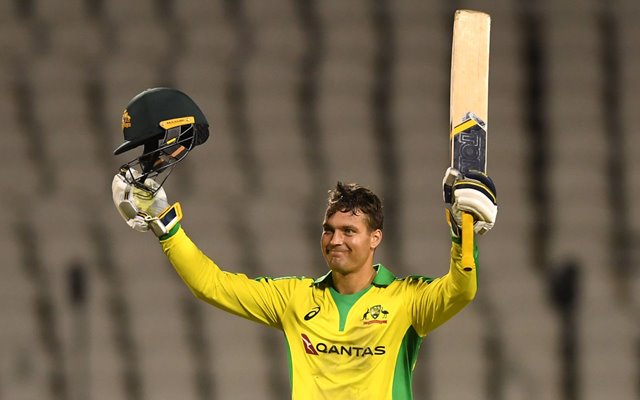 Alex Carey over the last 18 months or so has established himself as one of the mainstays of the Australian limited-overs team. When Delhi picked him up for just 2.4 crores in the auction, it appeared to be a great buy. But it is unlikely he is going to get an opportunity in Delhi's jam-packed batting order.
Carey is calm and composed at the crease and has the ability to grind it out as well play the big shots. While he hasn't got enough opportunities to represent the men in yellow in T20s, he had a breakthrough BBL season in 2018, scoring 459 runs in 12 innings at an average of 41.7 and strike rate of 135. For Delhi, he was seen to be the direct replacement of Colin Ingram who played for them in 2019.
However, Delhi has preferred to play Shimron Hetmyer over Carey, and with Marcus Stoinis' form, Delhi has played Hetmyer as a floater, paying him at 5-6. While Shimron hasn't returned excellent dividends, he is naturally a more explosive player than Carey. With Delhi winning consistently, it is unlikely the management would want to tinker with the winning combination either. Due to these reasons, Carey is an attractive option for trade.
5. Rajasthan Royals- David Miller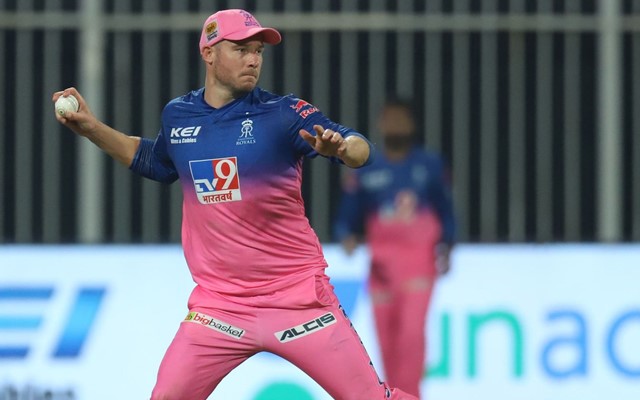 It is widely believed, Rajasthan Royals, arguably has the best core of overseas players. And they do have some absolute superstars in Jos Buttler, Steve Smith, Jofra Archer and Ben Stokes. So when David Miller was lapped up by Rajasthan Royals in the auction, there were many people who were sceptical whether he would get a game or not. He did get one this season. But it is unlikely he will get more.
David Miller has been a force to reckon with in the IPL, despite a dip in form in recent years. Miller has amassed 1850 runs in 80 games, at an average of 33.63 and SR of 138.78. He had a dream run from 2013-2015, scoring more than 350 runs in all seasons. But his drop in form, and unacceptable returns in the last few years, prompted KXIP to release him in the auction.
With the experience he possessed, he was sure to be picked up by a franchise. However, it came as a shocker to everyone when Rajasthan Royals went for him. RR, with their buys in 2018, already had set 4 overseas players, who are almost indispensable. It was pretty evident that Miller wouldn't start in their playing XI.
As luck would have it, he did, owing to the absence of Jos Buttler and Ben Stokes. Unfortunately, he was run out in the game without scoring a run. With Buttler returning, Miller had to obviously make way for him. With Ben Stokes back in action too, adding stability to the middle order, a role which Miller performs, it doesn't look like he is going to get another game in the league. Hence he becomes a good player for RR to trade since it is impossible for them to fit him in their XI.
6. Kings XI Punjab- Deepak Hooda
After a good auction in 2019, Kings XI Punjab seemed to have finally covered all their bases. They had bought impact players and enough backups. One of the most striking thing about their squad was the presence of several Indian batsmen. That striking feature has been one of the main reasons Deepak Hooda hasn't got a single game up till now.
In 45 innings in the IPL, Hooda has managed to score 524 runs. He made heads turn in 2015 when representing Rajasthan Royals, he played a couple of blistering knocks and had a strike rate of almost 160 in the season. He was roped in by Sunrisers Hyderabad, a couple of years later, but he couldn't make the desired impact. Primarily a lower middle-order batsman, Hooda can bowl handy off-spin as well.
In the current KXIP set up, they have the likes of Karun Nair, Mandeep Singh, Sarfaraz Khan and even Krishnappa Gowtham already present. Due to the options at KXIP's disposal, Hooda seems to be quite low in the pecking order. Hence Hooda can be traded to a team looking for a decent Indian finisher.
7. Sunrisers Hyderabad- Wriddhiman Saha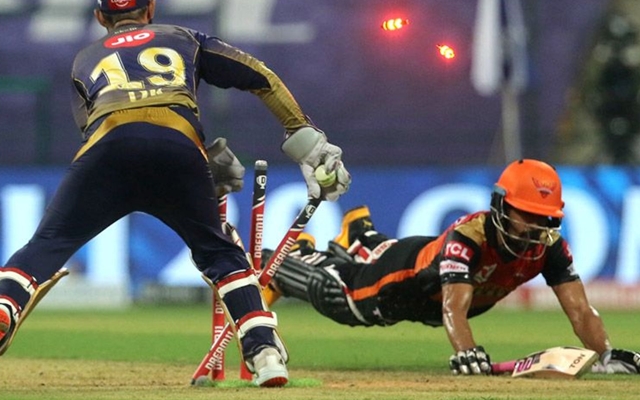 One of the perennial good guys of cricket, Wriddhiman Saha has been India's first-choice keeper for quite some time, especially in home conditions. He has done considerably well too. But T20 is a different ball game altogether.
Wriddhiman Saha, spent most of his career in the shadows of one of the greatest wicketkeeper-batsman ever, MS Dhoni. IPL, a platform which can catapult you to fame overnight, came to his rescue in 2014. Considered to be a Test batsman, Saha showed his aggressive side as he went on rampage in the 2014 IPL finals scoring an unbeaten 115*. Alas, that knock went in vain.
Since then, Saha hasn't been able to produce any such innings of substance or impact. He was roped in by Sunrisers in 2018 as their primary keeper and ended up playing 11 games. Although, he looked out of sorts numerous times, opening the innings went well for him and he finished with a season SR of 160+. However, Jonny Bairstow's arrival in 2019, led to Saha being sidelined once again and he ended up playing just 6 games in 2019, again with no impact.
This year, Saha played one game, batting in the middle order, and without an iota of doubt, looked out of place. With the game having evolved so much, and Sunrisers already having established openers, it doesn't seem like Saha will get too many opportunities going forward. Other teams could certainly do with his experience and he can be an option for trade.
8. Kolkata Knight Riders- Tom Banton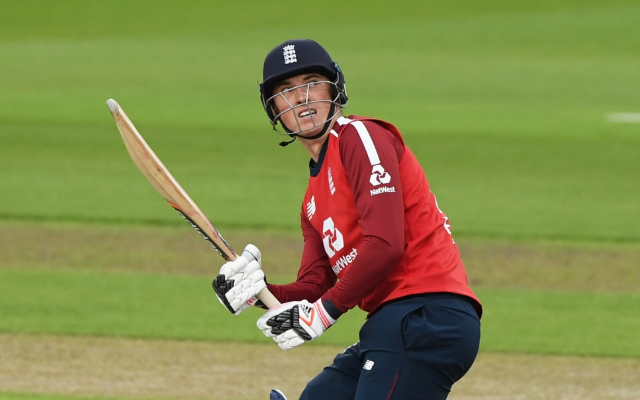 Tom Banton, having a bit of Kevin Pietersen in the way he plays, has been touted as one of the future limited-overs superstars of England, Naturally, Kolkata Knight Riders would have been overjoyed getting him on board, But in the current scheme of things, Banton seems like a misfit in this team.
Making his maiden appearance in BBL 2019/2020, the youngster made the world sit up and take notice. He smashed 223 runs in 6 games at a jaw-dropping strike rate of almost 180 which included a 16 ball 50. He is a very aggressive batsman and has a mastery over playing al the innovative shots like the scoops and paddles.
KKR has been opening with Sunil Narine for a few years now, and he has been considerably successful for them. Despite his failures this season, they have been hesitant in dropping him as he adds a lot with his bowling too. Andre Russell, Eoin Morgan and the million-dollar baby, Pat Cummins, are definitely going to play all the games.
This makes Banton's entry into this team extremely difficult. Hence, while Banton may be an exciting prospect for a lot of teams, KKR can definitely do without him.
Source: The source of this content is our cricket news platform Crictracker.
SportsInfo offers cricket, soccer, kabaddi, tennis, badminton, racing, basketball and other sports news, articles, videos, live coverage & live scores, player rankings & team rankings. Also, offers minute details of any match along with live commentary.