With each passing edition of the IPL, watching RCB to be in denial of an IPL glory is a displeasing story in itself. Each year the fans do support the red army with an invigorating vow but to date, the storyline is very much reminiscent of what South Africa has been in World Cups. Despite the heavy presence of the two legendary batters of this era, RCB as a collective unit has predominantly been an underperforming franchise who often has ended their IPL seasons towards being at the rear end.
But now with the appointment of their new director Mike Hesson, there seems to be a beginning of a new chapter in the history of this franchise. Last year in IPL 2020, the red army had qualified into the playoffs for the first time since 2016 and it was mainly the bowling rather than their husky batting which was responsible for their incredible affair.
However, to further strong-arm arm themselves and to possibly give them another upright chance to fetch an IPL glory, the team in the 2021 auction had done some extensive shopping in which there were a total of eight new players being bagged for the upcoming IPL. Their void in the lower order batting and the shortage of overseas pacers were the two underlying problems for RCB in the last season which overlooks to have been resolved with the addition of booming Glenn Maxwell and the young Kyle Jamieson. Hence, let's take a look at-
IPL 2021: 5 Players who can help RCB in qualifying for playoffs
1. Devdutt Padikkal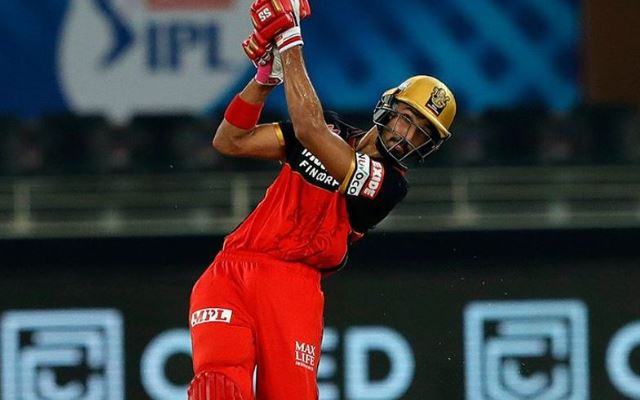 Although Padikkal was bagged by RCB in IPL 2019, it was only in the last IPL season where he emerged as a revelation in their batting lineup. By opening at the top, Padikkal in his 15 games became a run machine for RCB as he notched a total of 473 runs at an average of 31.53. Padikkal, in general, looked an ideal candidate at the top whose reliable gameplay did fervently allowed other batters to easily go out and express themselves. To capitalize the power play restrictions, his overall batting has fitting gameplay which seamlessly allows him to play some attacking strokes.
However, with the second season always being more challenging and strenuous, Padikkal once again looks to be in brimming form to help his team fetch new heights. In the recently concluded SMAT matches, Padikkal in his six matches scored a total of 218 runs at an average of 43.60. Further than that, in the VHT matches, he was seen thrashing bowlers as in his seven outings, he piled up a mountain of 737 runs by scoring them at a towering average of 147.40.
With such rasping form, Devdutt Padikkal now looks a steadfast proposition in the RCB's herculean batting up and will be at least expected to amass a total of around 500 runs. All in all for RCB to yet again have a robust IPL season, Padikkal's consistency at the top will be a principal need.
2. Virat Kohli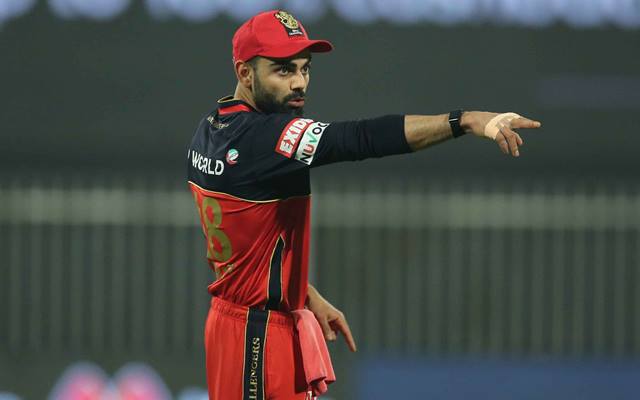 By being the leading run-scorer in the history of the IPL, each year the onus of making RCB win an IPL title is as mammoth as skipper Kohli's batting in itself. While often being perceived as a 500-run bank, the last IPL season was one of the elusive years where Virat Kohli not only was seen bleak with his total of 466 runs but also could only amass 3 menial fifties. His dipping form was one of the chief reasons why the team's middle-order had suddenly got overwhelmed which inevitably even burdened the likes of AB de Villiers.
However, in terms of the skipper's recent form, Virat Kohli had a marvelous outing against England in the five T20I games. With his bat, Virat notched a total of 231 runs which also includes three unbeaten fifty-plus scores being fetched at a soaring average of 115.5. More importantly, by being in such red hot form, some RCB fans have even anticipated that Kohli might have a similar IPL season just like in 2016.
Virat Kohli's batting in the RCB is all about providing stability and being right till the end. In terms of chasing targets, we all know that Virat Kohli is the topping name in that business, and with chasing being the ultimate option to win games in the IPL, the skipper will be expected to have a fruitful season. All in all, once again to book their place in the top four, the quality is essential from captain Kohli's blade.
3. AB de Villiers
Over the years, AB de Villiers has been the biggest match-winner for the RCB franchise, and for his fervent fans, he is not less than an emotion. In terms of his long relationship with the RCB, De Villiers was first seen in the RCB camp in the 2011 edition and since then has played a total of 141 matches for the red army. Overall, while batting in the middle-order ABD is the heartbeat of the entire RCB's batting lineup who very much controls scoring functions.
Last year in IPL 2020, De Villiers yet again had his routine IPL season wherein in his 15 games a total of 454 runs came from his bat that too at an exceeding average of more than 45. Despite being highly burdened in the middle-order, ABD still fetched runs at a strike rate of 158.74.
To generate another playoffs spot in the IPL 2021, this time De Villiers does has some extensive company in the middle-order but yet again he will continue to be in the hot seat of scoring tough runs for the team. All in all, to repeat the heroics of 2016, RCB will duly expect AB De Villiers to have one of its finest breakthrough IPL seasons.
4. Glenn Maxwell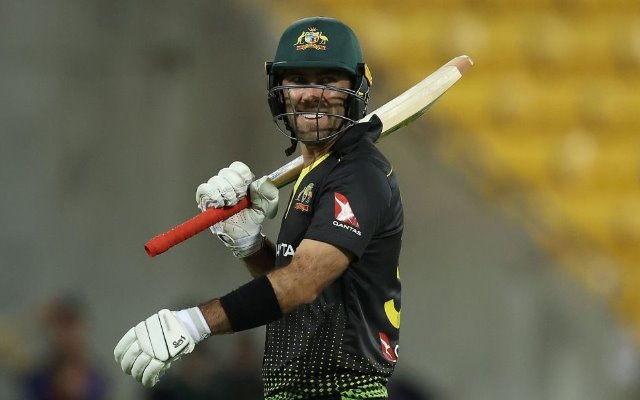 Although Glenn Maxwell does sounds like an arid commodity the moment he associates himself with the IPL, getting bagged by his favourite franchise this time, the RCB fans would genuinely expect some utter fireworks from his batting. In the last season, the team vigorously lacked some sturdy lower-middle order batters whose consequences refrained the likes of AB De Villiers from playing his free-flowing game. Also with the presence of some menial names in the lower order batting, the management hence did require a fitting aggressive batsman and to fill that void, someone like Glenn Maxwell was bagged for a whopping INR 14.25 crores.
Maxwell's association with the RCB franchise in a general sense can be a new beginning for his IPL career and an exquisite opportunity to perform as similarly as what is he known to do for Australia. His presence in the playing XI along with ABD will be a valuable bolstering in the middle order thus also allowing top-order players to play more freely. Also, with his secondary option of spin bowling, Maxwell can fill in the voids in case if the other bowlers are facing a whack.
Overall, Maxwell's proposition in the batting order does make the RCB's batting on par with any other team's batting lineup. However, in terms of expectations, the RCB fans would be anticipating that Maxwell just like his breakthrough season in 2014, performs similarly for his new family.
5. Yuzvendra Chahal
Being skipper Virat Kohli's go-to man for fetching crucial breakthroughs, there's a no-brainer that Yuzvendra Chahal is now one of the premier leg-spinners of the IPL. Since 2014, he has been associated with the RCB team and has gone on to be the elusive bowler who was retained by using the RTM card. In his eventful IPL career for RCB, Chahal has scalped a total of 121 wickets from his 98 matches.
Regardless of his recent form wherein he has been constantly in and out of the Indian team because of his inferior run with the ball, Chahal will yet again be the prominent name to generate match winnings spells and scalp some game-changing wickets. Often in the past, he has been the best striking bowler for RCB by bowling with a strike rate of 17.60.
With the bowling of RCB well known for leaking runs at a brisk pace, Chahal stands as a lone warrior whose economy in IPL 2020 was 7.08. All in all, with a little, revamp in their overall bowling attack, the RCB fans would be expecting this stalwart to routinely deliver match-winning spells in order to yet again grab a playoff spot.
Source: The source of this content is our cricket news platform Crictracker.
SportsInfo offers cricket, soccer, kabaddi, tennis, badminton, racing, basketball and other sports news, articles, videos, live coverage & live scores, player rankings & team rankings. Also, offers minute details of any match along with live commentary.