The recently concluded IPL Auction just like every year has once again completely dazzled us the way franchises have gone with their business. First to sum up the highs and the lows, we had the South African bowling all-rounder Chris Morris as IPL auction's most expensive player (16.25 crores). And on the flip side, we did saw the likes of Alex Hales, Aaron Finch, and Rassie van der Dussen going empty-handed.
Overall, there were a total of 57 players who bagged the IPL ticket including 22 overseas and 29 uncapped players. To fill up all of their voids, an aggregate amount of 145.3 crores has been expensed by all the franchises. In addition to that, one can also say that some of the franchises (RR, RCB & CSK) have wholeheartedly spent some exuberant amounts to get the best for their vacant slots.
Hence because of that, some cricketers exclusively then enjoyed the utter demand created by the above franchises. So here's our list of 5 players who received maximum bids from most teams.
5. Krishnappa Gowtham – 3 Teams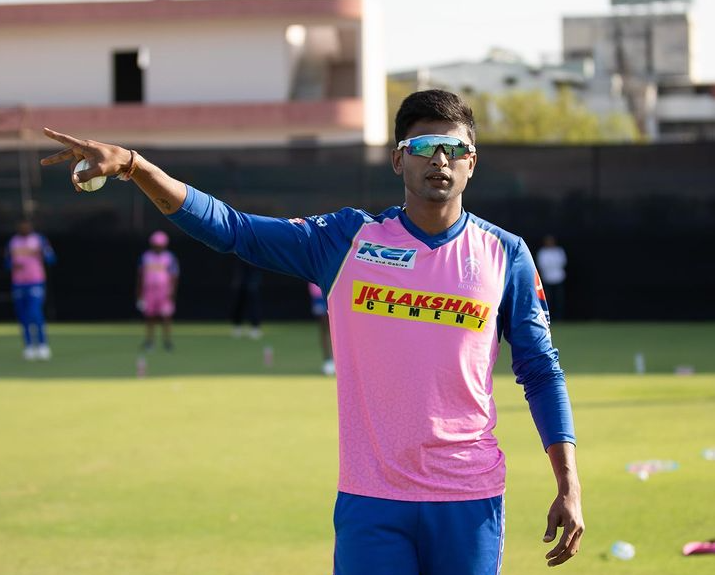 Krishnappa Gowtham's all-round skills have always looked like an exciting proposition. Not only he can powerfully smack the ball out of a park but also can bowl some handy off-breaks. Such an electrifying skill set has always allured teams to relentlessly pay an extravagant price, And once again such became a case at the auction table.
The 32-year old had smartly kept his base price of 20 lakh and that's the reason why the duo of KKR and SRH meticulously started a bidding war. Despite crossing the 5 crore mark, both the teams looked equally thrilled to grab him but a bid of 7.75 crores brought CSK into the party. Eventually, at this point, KKR got replaced by CSK which then escalated the bidding price to a whopping amount of 9.25 crores.
The men in yellow after releasing the veteran Harbhajan Singh did genuinely lack an Indian off-spinner but with Gowtham's attainment, the side now does has a plethora of all-rounders to choose from.
4. Kyle Jamieson – 3 Teams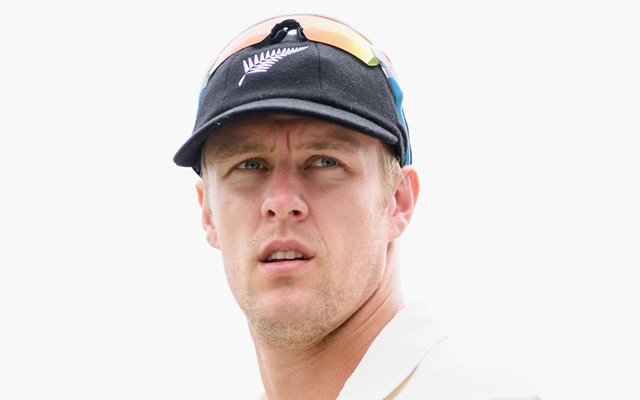 With already being declared as a hot cake by the entire cricketing fraternity before the auctions, Jamieson's deal was expected to flourish a long way. But realistically his selling price of 15 crores was something which no one would have anticipated. However, to fill in their massive gap, RCB has earnestly now recruited this steadfast cricketer into their camp.
An inferior base of 75 lakh always looked like a gauging proposal and that's the reason why once again it was RCB who had opened the proceedings. With DC this time being the other team, both tanked the bidding price to an almost 8 crore mark. Moments later it then again involved the deep pockets of PBKS and from there on the bidding war got transpired by this trio. Ultimately, this time it was the RCB who paid the fat cheque in the end.
Jamieson's acquisition might appease the RCB fans especially considering how badly over the years their franchise has endured the problem of lacking a quality overseas seam specialist. All in all, it will interesting to watch how the kiwi speedster will abide by its alarming price tag.
3. Jhye Richardson – 3 Teams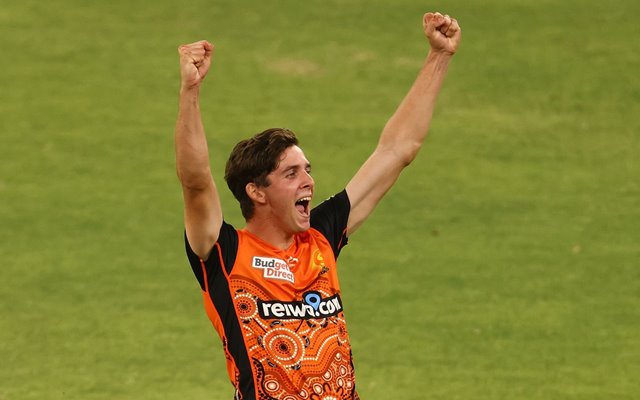 Another cricketer who was excepted to bag some big bucks in the auction was the class of Jhye Richardson. Being the leading wicket-taker into the auditions of the IPL (BBL), Richardson was always a captivating name who was optimally on the radar of these teams (RCB, DC, PBKS).
With a base price of 1.5 crores, yet again it was the Royal Challengers Bangalore who first showed some interest by bidding for the base price. RCB's bid then kicks off an exciting bidding war exclusively with the Delhi Capitals. Both the teams fervently raised their paddles until it was Punjab Kings who announced themselves by bidding an amount of 9.25 crores. PBKS' inclusion then marked the beginning of a robust bidding contest but because of PBKS's deep pockets, the Aussie speedster got bagged at a colossal amount of 14 crores.
PBKS' overseas bowling department was standing on thin ice especially considering how bleak Chris Jordan's performances were in the last edition. Richardson's addition does now provides them with the required bolstering, so hence apart from its price point, the deal does look practical.
2. Chris Morris – 4 Teams
As mentioned above this South African cricketer had completely set the auction table on fire the moments when his name got unveiled. Just like Maxwell, Chris Morris was also one of the most alluring prospects available mainly because of his dandy all-round abilities. Although he did had a bleak show in the RCB camp last year, but the all-rounder's everlasting demand did bewilder the way teams went completely flat to acquire him.
With a base price of 2 crores, initially, it was MI and RCB who at a full-tilt astonished everyone first by crossing over the 5 crore mark and then into the opulence of double-digit figures (10 crores). Moments after reaching the bidding amount of 10 crores, RCB then got replaced by Rajasthan thereby further elevating the price into the 13 crore mark.
Mumbai Indians, because of their limited cash holdings did then omit themselves from this vigorous bidding war. But a late entry by Punjab Kings did further disrupt the proceedings. Both RR and Punjab Kings did make a profound bid but eventually, it was the RR men who bought Morris for a petrifying amount of 16.25 crores.
All in all, the bidding war was a profusion getting induced by a combination of four teams (MI, RR, RCB, PBKS) thus making the South African stalwart the richest cricketer being ever sold in the history of the IPL auctions. For RR fans, hearing Morris play with the likes of Stokes, Buttler, and Archer in itself sounds utterly overwhelming.
1. Glenn Maxwell – 4 Teams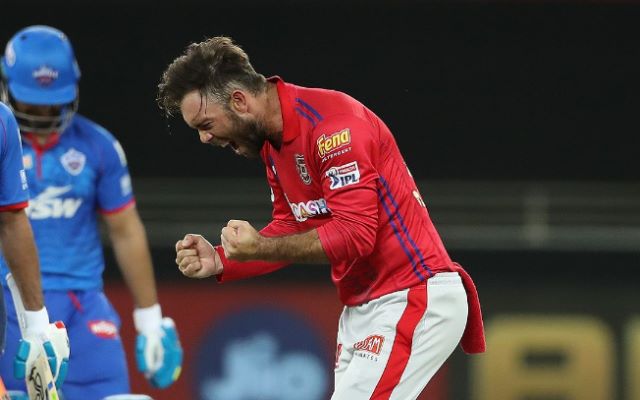 The moment when Punjab Kings had released Glenn Maxwell into the auction pool, the all-rounder was expected to fetch some sturdy demand by some of the IPL franchises. Because of his puzzling finishing abilities, the Aussie was one of the elusive prospects available and hence a fiery bidding war was exhibited across teams to acquire his lucrative services.
With a base price of 2 crores, it was the Kolkata Knight Riders who opened the first bid. Moments later then jumped the Rajasthan Royals who along with KKR took the bidding amount to 2.80 crores. From the 3 crore mark, the Royal Challengers then replaced the Royals which then seamlessly became interested in Maxwell's venture. Later on, the yellow army (CSK) then took a fervent entry, which then along with RCB took the base price to a jaw-dropping amount of 14 crores. In the end, the reason why RCB could immaculately acquire Maxwell was because of their deep-filled pockets.
It's highly enthralling to see Glenn Maxwell becoming a part of the RCB squad especially at a time when hours before the auction he had expressed his wish of batting with his idol Ab De Villiers. His acquisition by the RCB camp does look like a viable deal mainly because the team did lack a sturdy lower-middle order batsman.
Source: The source of this content is our cricket news platform Crictracker.
SportsInfo offers cricket, soccer, kabaddi, tennis, badminton, racing, basketball and other sports news, articles, videos, live coverage & live scores, player rankings & team rankings. Also, offers minute details of any match along with live commentary.