Over the years, IPL, the T20 cricket's biggest extravaganza has seen some of the most ingenious perhaps sharp-witted personalities donning the captaincy hat in the tournament's history. It all started when Australia's two greatest deputies both Shane Warne and Adam Gilchrist made their respective franchises (RR & DC) win their first IPL titles. And then after that, it's mainly been about the Indian wits (MS Dhoni, Rohit Sharma, and Gautam Gambhir).
One thing which the above story-line immaculately depicts is that captaining an IPL side is a different ball game and surely not everyone's cup of tea. Even the legends like Sourav Ganguly & Ricky Ponting have got swayed instead of soaring. While having a theory of an Indian skipper does works if you are a DC fan, it surely has its repercussions if you are an RCB supporter.
Overall, one can genuinely sum up that in an IPL, a captain is actually as good as his team. So with yet another edition kickstarting from April, we do now have the official list of all eight chiefs of the respective franchises.
Hence here's our ranking for all the eight captains ahead of IPL 2021:
8. Sanju Samson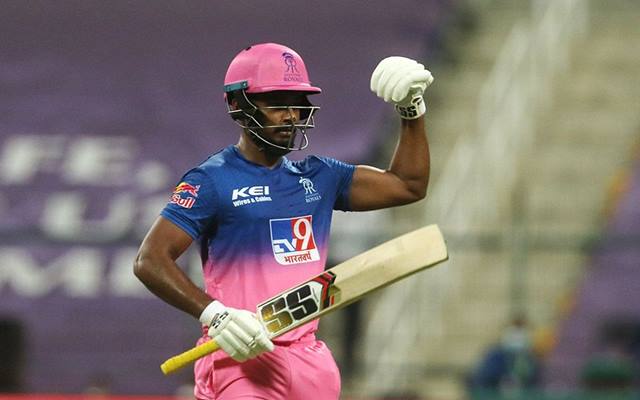 Being the new entrant in this elite list, Samson will soon be taking up the reigns of Rajasthan Royals. In terms of captaincy, the Kerala-based cricketer has captained his Ranji team in the 2015-16 season along with few other games for Board President's XI against Sri Lanka before.
In terms of his recent captaincy stint, Sanju also captained his home team (Kerala) in the recently concluded SMAT edition and fetched three wins from five matches. In IPL 2020, after having some astonishing starts, Samson predominantly had a shallow season with his bat mainly because of his utter nuisance in terms of his shot selection. Inconsistency has been the hallmark of Sanju's career and that's the reason why he has also been left out of the Indian team.
But now after taking up a new endeavour, Samson once again has an exuberant opportunity to take his franchise into new heights along with a comeback into the national team. Over the years in the IPL, players like Rohit Sharma and KL Rahul while donning the captaincy hat have taken their game into the new horizons. Hence as an RR fan, one would similarly anticipate the same with Samson.
7. Virat Kohli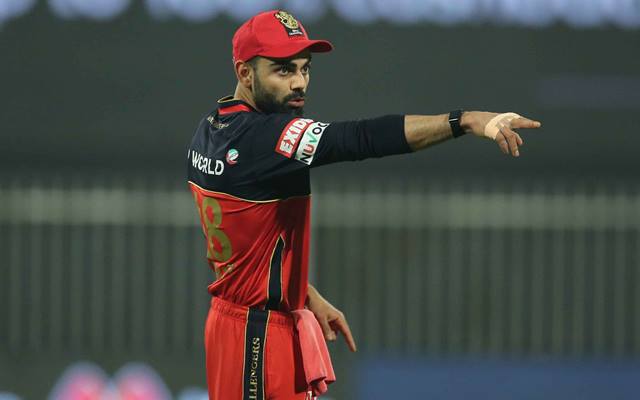 Although RCB had qualified for the playoffs in the IPL 2020, they were convincingly lacking behind if compared to the way the top two teams were playing. Since 2013, India's current captain has been commanding the reigns of this franchise but in reality, has mainly come out with a bleak show. The 2016 edition is the only bright spark coming out of Virat's complacent captaincy career and often has been castigated for not stepping down.
In terms of numbers prior to IPL 2020, Virat has captained RCB in 110 matches and has won 49 matches. And in terms of winning percentage, the number does drop below fifty (47.16). Also since their breakthrough year (2016), the team has mostly found itself towards the rear end of the points table.
However with the arrival of Mike Hesson, who currently is the director of the cricket operations at RCB, one can once again bank on him to make this team qualify for the playoffs. It will again be an enthralling affair for RCB fans to watch Virat and ABD strenuously soaring the team into the playoffs.
6. KL Rahul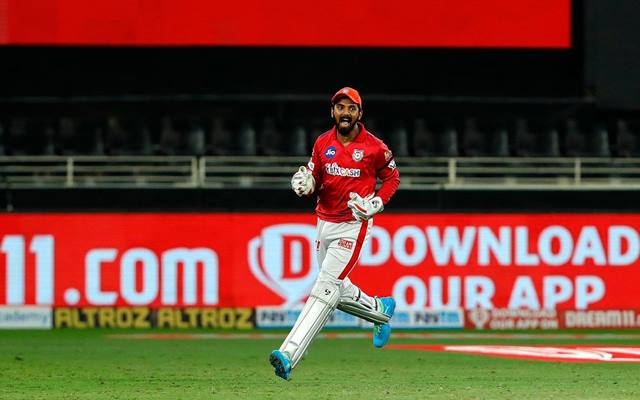 Although the KXIP team once again had a saddening year in the IPL 2020, their biggest silver lining was actually the way KL Rahul had overall led the side. Towards the mid-way stage, the Punjab side was expected to finish last, but the team did make an invigorating comeback by winning five out of seven. Suddenly in those last seven games, there was a different spark coming out of their camp and the skipper himself had fetched the Orange Cap.
Overall, the Punjab side did finish at the sixth position with 6 wins under their name. As a captain, Rahul also showed that his captaincy is mainly about his instinctual decisiveness. Although team selection did look like one of the biggest deficiencies in his captaincy, in a general sense the selection decisions are collectively taken by the other coaching staff as well.
With yet another opportunity lying ahead in the 2021 IPL, along with a new franchise name, Rahul's captaincy will once again endure a big test. If the PBKS side does start to play fearless cricket just like in their last seven games then surely one might find them finishing in the top four.
5. Eoin Morgan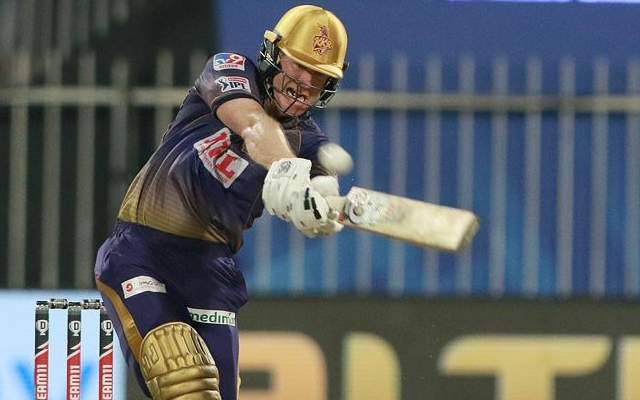 Carrying the reputation of being England's only World Cup-winning captain, the 34-year-old was instantly fetched by KKR camp in the 2020 auction. Soon in IPL 2020, he had to transition as their new captain because of the mid-tournament crises in the KKR camp. But after captaining the side from the mid-way, the England skipper could only grab three wins.
Although Morgan's sample size as an IPL skipper may be utterly small for England, he holds an impeccable record. Not only he is one of the three international captains who has to lead his side into 50 plus T20I games but has also fetched 30 plus wins in them. Overall, if collectively analyzed then he is the mastermind of England's change in fortunes in white-ball cricket.
Similarly, much like England, even the KKR camp would be expecting Morgan to fetch them an IPL title. The franchise had last won in 2014 and since then has considerably featured in the playoffs. Also not to forget that, KKR also made some remarkable purchases in the recently concluded auction. Hence now with a plethora of resources available, the KKR fans would be optimally hoping that Captain Morgan is the man winning them their third IPL glory.
4. Shreyas Iyer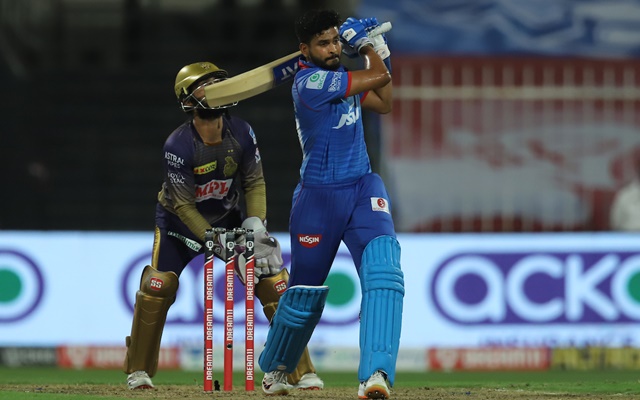 Call him or his coach Ricky Ponting, the man who has changed the fortunes of the Delhi franchise. But the fact of the matter is that Shreyas has now become a budding sensation in terms of his captaincy in the IPL. His captaincy stint with the Delhi camp wasn't the greatest of starts as in mid-way in 2018 Shreyas was assigned as the chief which eventually made them finish last. But since 2019 twice on the trot, the DC camp qualified for the playoffs.
As a skipper, Shreyas has in total captained the Delhi side for 41 games and has 22 wins with a win percentage of almost 54. Apart from a vibrant winning percentage, it was under his captaincy that DC broke their 12-year jinx and played their first IPL final.
In the upcoming IPL, once again the 26-year-old cricketer would be facing the strenuous task of soaring his team into the playoffs. But with subsequent losses in the eliminators, this time the team would be in high spirits to fetch its first IPL glory.
3. David Warner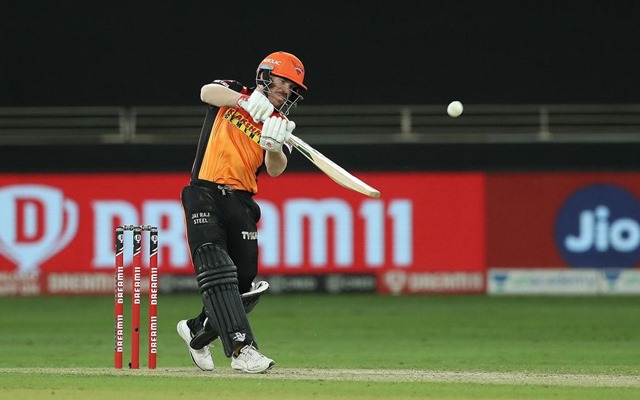 By getting appointed as the team's official skipper back in 2015, this vigorous cricketer has surely had a bumpy ride in terms of captaincy. But what really signifies is the way he had taken his team to its maiden IPL glory back in 2016. The 2016 edition can also be called a breakthrough event for SRH, as ever since then the team has routinely made it to the playoffs.
In terms of his captaincy, David Warner has captained in 62 games with 34 wins and 27 losses under his belt. The record also fetches him a win percentage of 55. Also not to forget that whether he is wearing the captaincy hat or not, his batting is a guarantee of a 500-run bank.
In the previous edition, the orange army had fetched the third spot, especially from a place when they were almost uncertain to qualify for the playoffs. With Warner all set to lead SRH for yet another IPL, this time their fans will be exceedingly waiting for another IPL glory.
2. MS Dhoni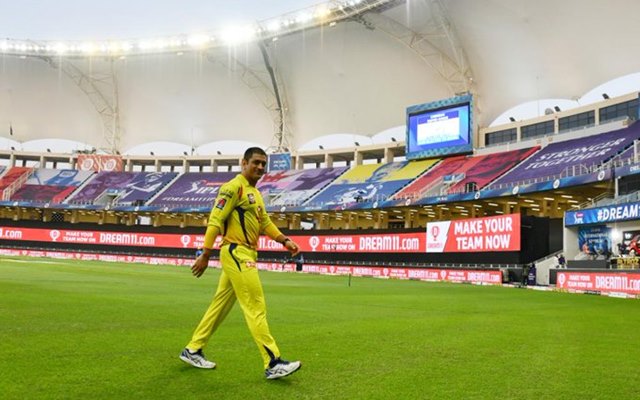 Neither the man needs an introduction nor his accolades as a CSK's captain. All one has to say that the former Indian captain has been an imperial jewel in the folklore of the yellow army. As we all know after MI, CSK has been the second-best when it comes to fetching an IPL glory and has won thrice in 2010, 2011, and 2018. Another record that does exemplify CSK's stature is how prestigiously only MS Dhoni has led the team in every edition of the IPL.
Until the 2020 edition, Dhoni had captained in a total of 174 matches and had 104 wins under his belt. Also, a win percentage of 59.77 thus makes him the best in the business. Apart from the last edition, CSK had an impeccable record of qualifying in all the IPL playoffs, thanks to the skipper's razor-sharp captaincy strategies.
CSK, because of their disappointing 2020 edition, will now have a much bigger point to prove in the upcoming IPL. Moreover, it will meticulously be interesting to watch the master marshalling his troops. The upcoming IPL might also become the legend's last appearance in professional cricket.
1. Rohit Sharma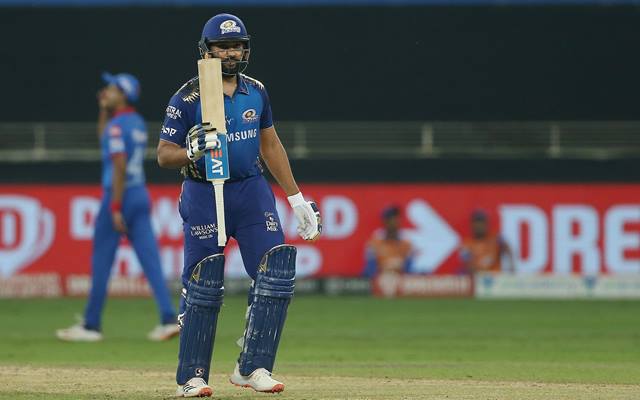 Ever since he has taken up the reigns for MI, there's a no brainer that he is currently the best when it comes to fetching an IPL glory. Along with being the man who has won maximum IPL titles as a player (6), he is also the captain with maximum IPL titles (5). His innate ability to shrewdly read and analyze match situations has always helped him to prudently capitalize on pressure situations.
To exemplify further, as a captain since 2013 Rohit Sharma has led MI to 68 wins in 116 IPL matches with a win percentage of 60.34. Also not to forget that since his inception, only twice in 2016 and 2018 the MI camp had failed to qualify for the playoffs.
Now with yet another challenge of defending an IPL title or let's say to make it a flurry of IPL titles, this time there's surely a much bigger mountain to climb for MI. Once again the blue army will start as hot favourites for the IPL 2021. But it will be interesting to see whether or not Rohit will once again be able to stretch the history books and add another IPL glory to his name.
Source: The source of this content is our cricket news platform Crictracker.
SportsInfo offers cricket, soccer, kabaddi, tennis, badminton, racing, basketball and other sports news, articles, videos, live coverage & live scores, player rankings & team rankings. Also, offers minute details of any match along with live commentary.