It's always an exigent task for any team in any sport to appoint a deputy who is as robust as his chief. While searching for such a personality, the individual needs to be vigorously part of the leadership group and has to be a supplementary hand for its headmaster. However with IPL being a multi-nation tournament, often a team gets perplexed when it comes to choosing their deputy and hence more often than not it results in a derailment of their campaign.
Now once again in the upcoming 2021 edition, every franchise has stacked up a realm of players and will be hoping to fancy their chances to win the glory. But now with cricket getting played in the testing times like the pandemic, having a viable back up for your essentials has become the need.
IPL 2021: Team-wise back-up skipper for the season
1. Rajasthan Royals – Jos Buttler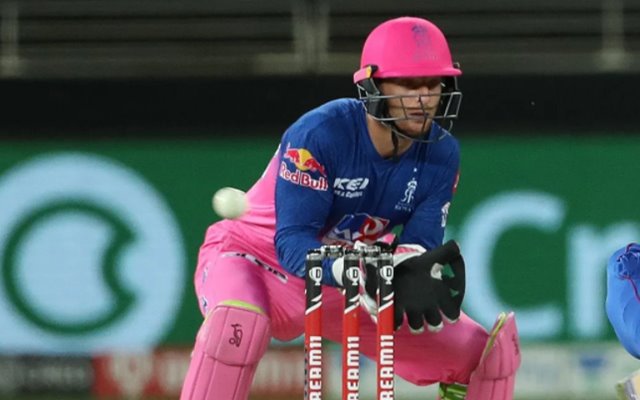 While the RR camp will once again go for a voyage with their newly announced skipper Sanju Samson but it will be highly practical for them to bolster their team with a genuine deputy. Although the team is well equipped with some of the most high profile names. But with Jos Buttler already being England's white-ball deputy, his proposition does seem to be the right fit for RR.
The wicket-keeper batsman has been the deputy of Captain Morgan for a while now and has captained England in six games with four wins. For a youngster like Sanju Samson, Buttler with his global white-ball experience can become an ancillary aid, thus, finally allowing the franchise to soar for a breakthrough season. Also since the 2018 IPL, the RR side's leadership group has been in turmoil and would be expected to resolve it in the forthcoming edition.
Hence by exerting a new freshness in the form of Samson's leadership, the RR fans would be expecting the team to at least qualify in the top four. The sooner the IPL starts it will be interesting to see who becomes the deputy if not Jos Buttler.
2. Royal Challengers Bangalore – AB de Villiers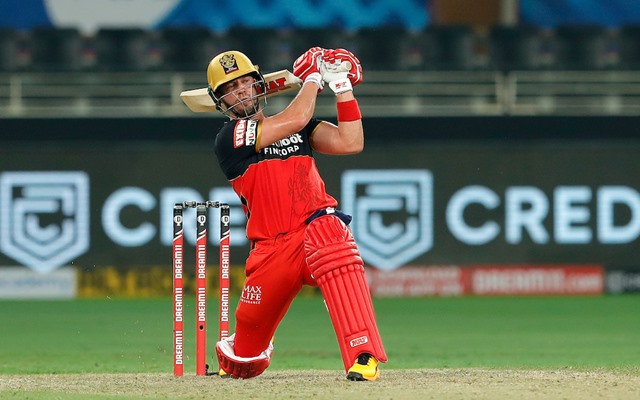 While the side since 2013 has been operating under the leadership of King Kohli. But with the Indian captain being routinely on the trot in international cricket, the franchise surely needs a sturdy cover for him. Until the previous edition, RCB did had a parallel backup option in the form of Aaron Finch but because of his bleak show, the red army has to now turn towards ABD.
As a captain, there's a no brainer that ABD has been a sublime entity for South Africa and will lead the Bangalore side with a lot of intensity. Also not to forget that both captain Kohli and ABD do share a very jubilant camaraderie and do equally compliment well when it comes to making leadership decisions. On the flip side, also because of Virat's reasonable show as a captain, some experts have even flaunted ABD's name to replace him.
Overall, having ABD as Virat's deputy looks like the most viable option available at the RCB camp. With a deep sense of desperation, yet again the RCB fans would be fervently cheering and hoping that in 2021 they get to see their first IPL glory.
3. Sunrisers Hyderabad – Kane Williamson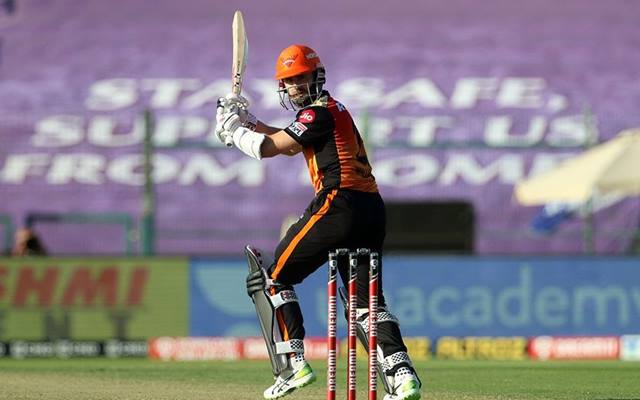 Although the side has already juggled between the leadership of David Warner and Kane Williamson since 2016. But it's a no brainer that the subsequent does become the viable deputy. The orange army has been a regular member in the top four since 2016 and that's all because of the robust stability in the leadership group.
Having Williamson means he is a tried and tested entity both for his franchise and for his national team. In the absence of Warner in 2018, the Kiwi skipper had soared SRH into the finals and was also an integral part of the playing XI in the IPL 2020. Hence this duo of fire and ice all in all has been an eventful fit inside the leadership group of SRH.
With the team being the regular members of the playoffs, the fans would surely be expecting the duo to fetch him their second IPL glory. Apart from Williamson, the SRH can also explore having Bhuvneshwar Kumar as their deputy.
4. Delhi Capitals – Ajinkya Rahane
Although the franchise has become a top hit under the young leadership of Shreyas Iyer. But when it comes to choosing their deputy, the side does have some strong Indian candidates. However, after watching Rahane's shrewdness in Australia, one would highly be abstained by not having him as the team's deputy.
Despite enduring every possible adversity on that Australian tour, Ajinkya Rahane did give the country one of its best-ever overseas triumphs. Even in the IPL's case, the man is an experienced campaigner and had taken his former franchise RR into the playoffs in 2018. Not to forget, Delhi also has some very senior pros like Shikhar Dhawan and Ravi Ashwin but determinedly Rahane does looks the right fit.
The Delhi franchise since their mini revamp in 2019, has twice qualified for the playoffs and would once again be expecting similar results. However, the fans of this franchise would now be vigorously supporting and aiming at their first-ever IPL title.
5. Punjab Kings – Mayank Agarwal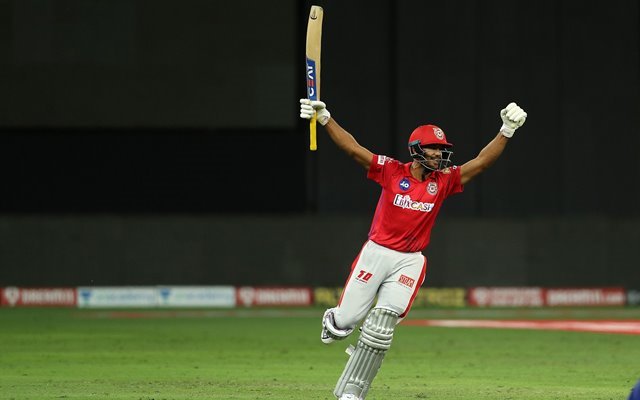 Last year, the PBKS had an utterly eventful year under its new appointed skipper KL Rahul. The team in their first seven matches could hardly find any success but there came a dramatic turnaround in their last seven games. Under Rahul, the side exuberantly played some fearless cricket and at some point did make its case for a potential playoffs spot.
But to accompany Rahul, the team doesn't look to have many viable options so hence someone like Mayank Agarwal itself looks like an alluring option. Although the team could have kept some like Glenn Maxwell in check but because of his poor run, the Australian has been made to exit. Both Rahul and Mayank are Karnataka based cricketers and share a lively camaraderie since their domestic days. Hence having Mayank at some point as the team's skipper might not become a sense of tightness.
PBKS with its small revamp will now once again be strenuously aiming to book their seat into the playoffs first. The franchise had last featured themselves in the finals of IPL 2014 and since then has mostly found itself in the rear end of the points table. The duo of Rahul and Mayank are very much capable of giving this side a breakthrough year and it will be interesting on how they go with their business.
6. Kolkata Knight Riders – Dinesh Karthik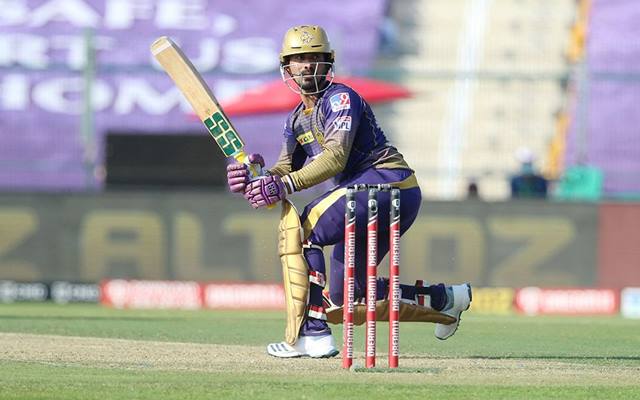 With making England's white-ball hero the skipper of the side, KKR will surely be this time aiming to anyhow fetch an IPL glory. But when it comes to choosing his deputy, then still on paper the former skipper of the team does look a viable option. Although DK stepped down from the responsibility in IPL 2020, he still can contribute enough to the leadership group.
Recently while leading Tamil Nadu, DK did win the 2021 SMAT and is a well-tested candidate for leading KKR. Even in the mid-way of the IPL 2020, just before stepping down, the team had won four of the seven matches and more importantly were one of the hotshots to qualify into the playoffs.
The KKR camp currently has a well-equipped squad all thanks to the strategies which they have used to acquire their latest services. Under Morgan's leadership, their squad does now looks robust and can compete in any of the conditions. Hence it will be interesting to see where they finish after the 2021 IPL.
7. Chennai Super Kings – Suresh Raina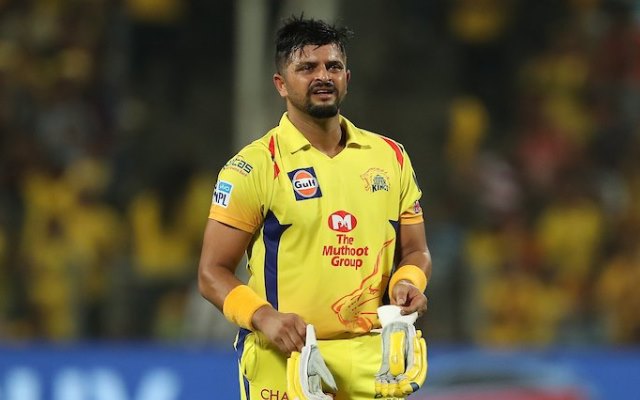 There's a reason why MSD is called "Thala" and Suresh Raina as "Chinna Thala". Both Dhoni and Raina have been part of this franchise since its inception and its a no brainer why Raina has been skipper Dhoni's deputy for years. Although the side can also explore by going with Faf Du Plessis but as we all know how the Chennai think-tank likes to keep things simple.
Raina as CSK's skipper has often been a story as whenever Dhoni has missed the games. Also not to forget that during CSK's two-year absence, Raina had also captained Gujarat Lions. All in all, Raina has captained in 34 IPL games and has won 14 of them.
With a rare bleak show in the previous IPL, the yellow army would now be charged up to fetch another IPL glory. Also not to forget that the upcoming IPL might be the last time when we see skipper Dhoni donning the yellow jersey.
8. Mumbai Indians – Kieron Pollard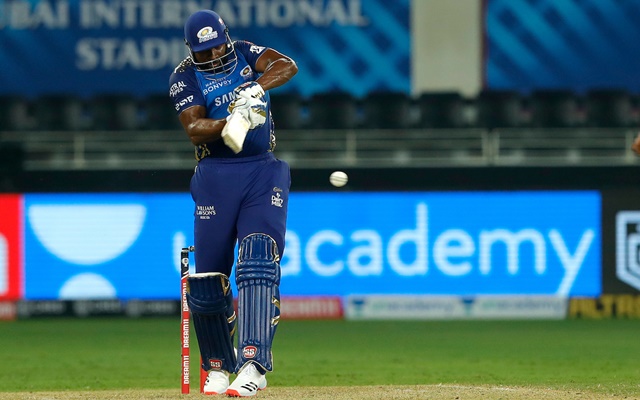 While carrying the reputation of being the most successful IPL franchise, the MI camp does have two special full-time international skippers (Quinton De Kock and Kieron Pollard) to choose as Rohit Sharma's deputy. But with Pollard experiencing the height of his powers, the choice becomes well clear.
Last year prior to the 2020 IPL, Pollard had invincibly made his CPL franchise (Trinbago Knight Riders ) win the title and also was seen captaining MI towards the rear end of the tournament. For his national team, he has been a lethal force and has been a leader who has been constantly fostering the young likes of Nicholas Pooran.
Once again, the Mumbai franchise will start as hot favourites to win their sixth IPL title. With some sensible shopping being done at the recently concluded auction, the MI squad looks more sturdy as possible and will surely be looking to expand the history books.
Source: The source of this content is our cricket news platform Crictracker.
SportsInfo offers cricket, soccer, kabaddi, tennis, badminton, racing, basketball and other sports news, articles, videos, live coverage & live scores, player rankings & team rankings. Also, offers minute details of any match along with live commentary.