With the IPL 2021 now all set to complete its course for the 14th season, the tournament might also be the last arrangement where the competition will be played between 8 teams. Since the conclusion of IPL 2020, there have been numerous reports that for its 15th edition, the IPL will witness an addition of two new franchises.
Therefore, with two additional teams, the tournament will have a mega IPL auction in 2022 wherein the existing teams will then have to filter out the majority of its players. This process also means that the players who have been temporarily added to cover the short-term voids might probably find the heavy auction much more complex and burdensome because of the excessive supply. Also, by considering their recent form or age some teams might completely sway them away from their bagging radar. Therefore, let's take a look at-
Team-wise one player who might be playing last season in IPL 2021
1. Delhi Capitals – Amit Mishra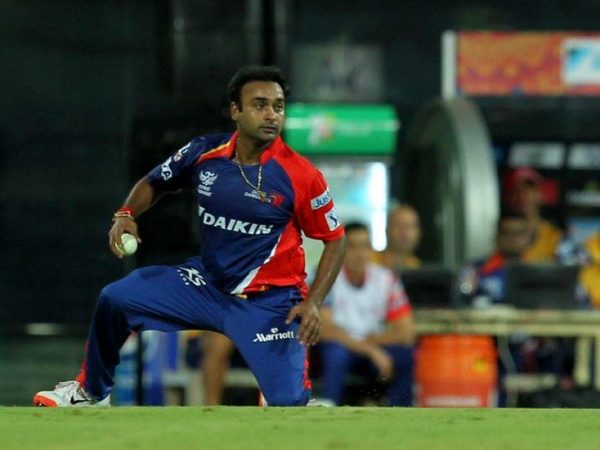 Amit Mishra has been a legendary name in the history of the IPL. The leg-spinner since his IPL debut in 2008 has been the tournament's second-highest wicket-taker with 160 wickets being scalped from his record 150 IPL matches. Also, along with being the first bowler in the IPL to scalp a hat-trick, Mishra enjoys the record of owning most hat-tricks under his name.
Last year in IPL 2020, Mishra was all set to become a vital cog in DC's versatile spin bowling attack, but because of a finger injury in his third game, the veteran had to pull himself out of the tournament. Maybe because of the injury, Mishra also was seen absent from the recently concluded domestic season but has now joined the DC camp for the 2021 season.
With age being the biggest factor rather than his form, Amit Mishra is already 38 years old and hardly plays any first-class cricket either. Also, with a big gap in terms of his match practice, the leg-spinner might get seen rusty in his initial matches. Overall, with IPL 2021 only being the major cricket event for Mishra until the next domestic season, there are high chances that the veteran might say a final goodbye to the IPL and other professional forms of cricket.
2. Chennai Super Kings – MS Dhoni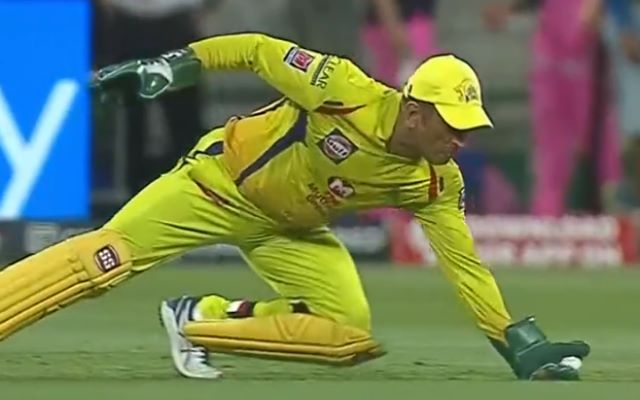 With captain cool already saying goodbye to international cricket and with the next IPL being a mega auction event, it is highly expected that MSD will be last seen playing for CSK in IPL 2021. In that sense, whether the team performs well or not, the current season will surely seem to be the most emotive IPL for all CSK fans. MS Dhoni, whose often being called the 'Thala' itself signifies CSK as a top IPL franchise and will be expected to then transpire as a coaching aid.
In terms of his batting, the last IPL for MSD was an elusive season where he hardly seemed to be in the rhythm. However, with CSK already having prolonged practice sessions before their first IPL game, it is believed that Dhoni won't begin this IPL with being rusty. Also, with some smart bagging of all-rounders in the February auction, the pressure of making CSK cross the line will be less on MSD's shoulders.
Even the IPL venues on which CSK will be playing are mainly flat decks which eventually will allow to soar the yellow army by playing some match-winning knocks. The 2021 IPL will surely be the last event where MSD takes guard on a cricket field and to make it more memorable, an IPL glory will be a fitting ode to the legend.
3. Punjab Kings – Moises Henriques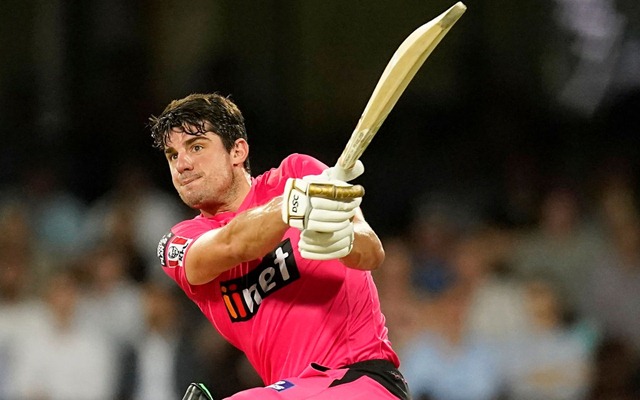 Moises Henriques, who has been a very accomplishing name in the history of the BBL was last seen playing an IPL game in 2017. The Aussie all-rounder who is now bagged by the Punjab Kings is mainly a like-to-like replacement to what Jimmy Neesham had served for the team in IPL 2020. However, when it comes to accommodating him in the playing XI, the PBKS camp will then have to break their frontline overseas chain of Chris Gayle, Nicholas Pooran, Chris Jordan, and Jhye Richardson.
The idea of bagging Henriques was not just to have him as a reserve player, but also to fill in the gap in the lower-middle order, in case if the void gets bigger. Most probably, if the mentioned front-line overseas chain of PBKS gets reward, then someone like Henriques will mainly have to warm benches. The 34-year old Australian is a very unpopular proposition in the IPL who in order to have a prolonged IPL life, need to perform highly well in the IPL 2021.
To turn out an exuberant proposition, warming benches in the PBKS camp is surely not a positive sign for Moises Henriques as in the coming IPL editions, the all-rounder might face identity crises. All in all, just to make himself afloat at least on thin ice, Henriques will definitely have to make the most of what's available in the IPL 2021, otherwise, in the next IPL season, his chances of getting bagged might become even bleak.
4. Kolkata Knight Riders – Harbhajan Singh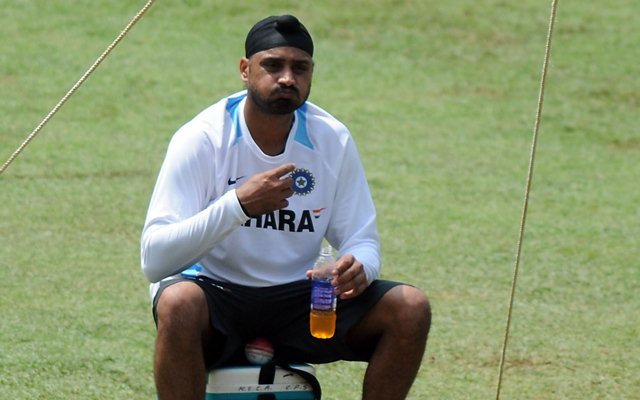 There's a no-brainer that Harbhajan Singh is almost towards the last end of his legendary cricketing career and IPL 2021 will eventually be the last cricketing event wherein he will be seen in full swing. The cricketer has won a total of four IPL glories with two top-class franchises and is on the verge of representing his third IPL franchise.
In terms of his overall IPL career, Harbhajan Singh is the tournament's fifth-highest wicket-taker with 150 scalps from his 160 IPL games. In the upcoming IPL for KKR, although Harbhajan might not be a definitive starter in the playing XI, he surely has a key role to play on pitches that aid the spinners. At present, Harbhajan hasn't played any cricket since IPL 2018 and has been strenuously seen getting back in shape with the KKR camp.
In an IPL career, where Harbhajan Singh will highly be remembered as a MI candidate, along with some recognition as the 2018 champ in the CSK camp, an IPL 2021 glory with KKR can be a fitting end to his eventful cricket career.
5. Sunrisers Hyderabad – Kedar Jadhav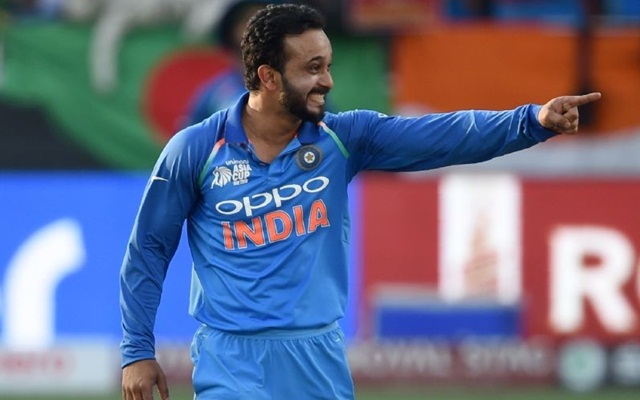 The year 2020 for Kedar Jadhav turned out to be extremely rough and uncertain. Not only Kedar Jadhav lost his India place, but also faced massive havoc from the CSK camp because of his poor performances. An inferior IPL season then resulted in his exit from CSK, eventually resulting in his new association with the SRH franchise.
However, with the recently concluded domestic season, Kedar Jadhav has performed well and looks to be all set to have a magnificent IPL for the orange army. Because of his recent form, Jadhav looks a definitive starter in the SRH's playing XI and also will be a vital cog in the team's lower batting-order business. But if in contrast, Kedar Jadhav continues to have another woeful IPL, then the chances are that the cricketer might face some steep roadblocks to have a prolonged IPL career.
There are hardly any doubts that Kedar is surely placed towards the rear end of his cricketing career especially when considered his age of 36. The IPL 2021 will play a colossal role in Jadhav's IPL life revival, as the cricketer himself would be eyeing to have a breakthrough IPL season for his new team.
6. Rajasthan Royals – Mustafizur Rahman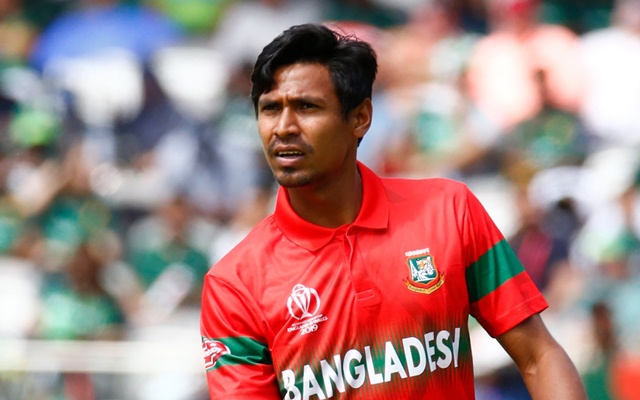 Right after the 2015 World Cup, Mustafizur Rahman was hailed as the next big thing for Bangladesh who possibly could become their best ever produced pacer. With that reputation, Rahman soon fetched an ideal IPL contract with SRH back in 2017 and seemed to an elite pacer in making. However, with a constant set of injuries, the craft of his fast bowling has massively lost its magic and that's the reason why after 2017, Mutafizur has hardly played in the IPL.
But in the February auction where Rahman was bagged for INR I Crore, the pacer was expected to be RR's second preferred overseas seamer. Now with Jofra Archer being unavailable, Rahman hence has a leading opportunity to lead the RR's bowling attack along with Chris Morris. The IPL 2021 in a general sense can be a make or break year for Mustafizur, as in the previous IPL auctions he has been highly ignored and also gets avoided because of his routine injuries.
A strong IPL season like in 2016 might pave the way for Rahman to extensively have furthermore IPL stints or otherwise, the pacer might face further rejections, especially in the near future season. All in all, irrespective of his current form wherein he had an inferior T20I series against NZ, the Bangladesh pacer has a lot to prove in IPL 2021.
7. Royal Challengers Bangalore
– Dan Christian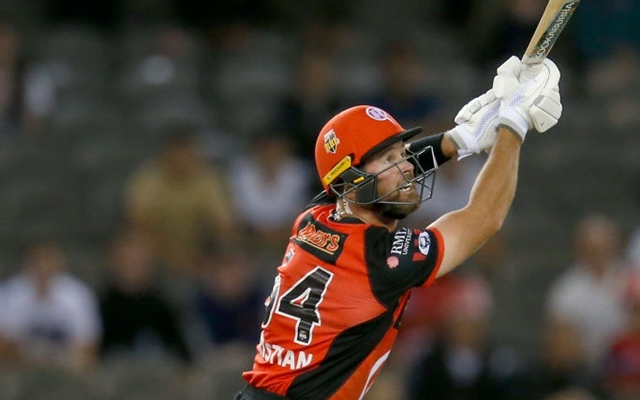 With a realm of T20 experience along with a plethora of glories and trophies from all around the world, Dan Christian is yet again present to become part of IPL 2021. The Aussie stalwart is a bona fide legend who has almost played in all global T20 leagues and is now all set to give a revamp to his shallow IPL career.
In the IPL 202I, Dan Christian will be seen playing under the leadership of Virat Kohli and will be enjoying the blooming company of AB deVilliers and Glenn Maxwell. Although, Christian's presence in the playing XI will get decided by the match conditions, collectively he surely has a massive role to perform both with the bat and ball. However, in contrast, a dissatisfying IPL 2021 also means he might play his last IPL season.
Regardless of his form, Christian is 37 years old and probably is enjoying his vintage years of an excellent T20 career. A vigorous IPL 2021 can immensely help him generate a lot of interest from other IPL franchises, eventually making him a demanding overseas candidate. But an underwhelming IPL season might downsize his image as a great T20 specialist.
8. Mumbai Indians – Saurabh Tiwary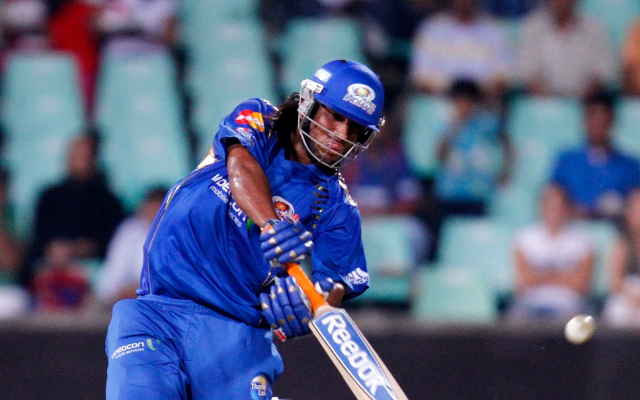 In a strong franchise like MI, where even the reserve players are well thought and picked, it's hard to pick a player who might play his last IPL season. Most of MI's front-line cricketers are high-class IPL players and even the reserve ones do carry forward the team's overall embellishment. Hence, to eventually pick a player someone like Saurabh Tiwary only looks the closest candidate.
Although, because of the high demand of Indian players, normally cricketers like Saurabh Tiwary do eventually find an IPL franchise, in terms of growing their IPL career, such players do endure a strenuous struggle. It was long back in 2010 when Saurabh Tiwary, had made big headlines by representing MI, but since then, hasn't capitalized on opportunities to advance in his IPL career.
Since IPL 2012, Saurabh Tiwary has featured in five IPL seasons and has merely played 34 IPL games. In terms of runs, he has only managed to go past the figure of 500 and averages in the early 20s. With such underwhelming numbers, Tiwary's batting has hardly been a talking point which eventually might make him get abstained in future IPL season. All in all, with the obnoxious nature of the IPL auctions, maybe Tiwary might play his last IPL season in 2021.
Source: The source of this content is our cricket news platform Crictracker.
SportsInfo offers cricket, soccer, kabaddi, tennis, badminton, racing, basketball and other sports news, articles, videos, live coverage & live scores, player rankings & team rankings. Also, offers minute details of any match along with live commentary.