We have often seen several thrillers in the Indian Premier League (IPL), and a lot of them have gone down to the very last ball with the outcome of the match still unclear. A few of those games couldn't be decided even after the completion of 40 overs, and thus had to be decided in a super over.
The team that batted second in the match bats first during the super over. Teams must select three batsmen and one bowler for the one-over eliminator and it continues for a particular period of time till there is a winner.
Selecting the required four players for a super over isn't easy as teams will have to consider how well they can play under pressure rather than just pure ability.
On that note, here's a look at every team's potential combination in case their IPL match goes to a super over:
1. Chennai Super Kings- Ravindra Jadeja, MS Dhoni, Suresh Raina; Dwayne Bravo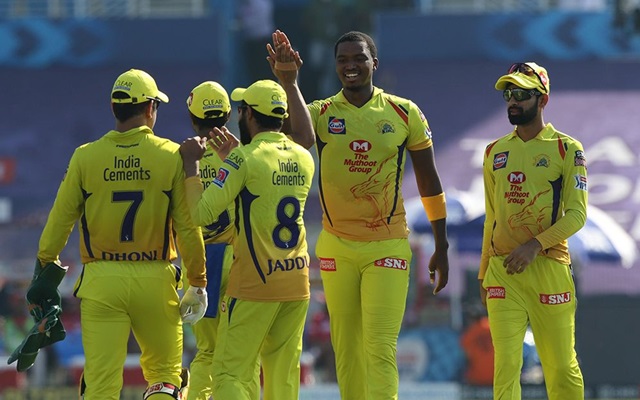 Chennai Super Kings could potentially send Ravindra Jadeja and MS Dhoni as their openers with Suresh Raina as the third batsman. Jadeja has been in incredible batting form in recent times and he will surely be the first pick for them.
He had the fourth-highest strike rate in the league last season as he scored 171.85 runs per 100 balls on average. Although MS Dhoni had a poor outing last season, he will still back himself in pressure situations and if he finds form, even he would be a no-brainer.
For the third slot, CSK have some decent options like Suresh Raina, Sam Curran, and even Moeen Ali. It will be a tough call, but Raina could be preferred due to his vast IPL experience and also due to the fact that Dhoni tends to trust those who he has played with for a long time.
Their death bowling options aren't particularly great and thus, they might struggle in case they have to play in a super over. In his prime, Dwayne Bravo was one of the best bowlers during the death, but that isn't the case anymore and he does leak a few runs. However, they might still go with him because of a lack of other options.
2. Delhi Capitals- Rishabh Pant, Marcus Stoinis, Shimron Hetmyer; Kagiso Rabada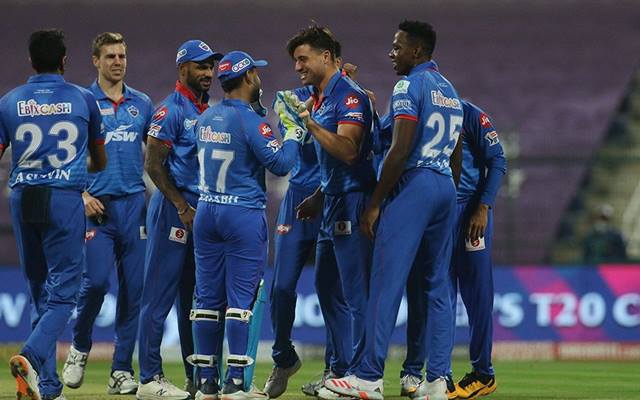 Rishabh Pant is one of the most dangerous batsmen in the league and will obviously be the first-choice pick for DC. The new captain didn't have a great time in IPL 2020, but his form since then has been excellent and he has cemented his place in the Indian team as well.
Marcus Stoinis and Shimron Hetmyer will be their other two options, and they may a tough time trying to pick who will be the opener along with Pant. Stoinis might end up edging the West Indian batsman due to the fact that he would provide them with a left-hand and right-hand combination. While Hetmyer didn't even have a guaranteed place in the team, Shreyas Iyer's unfortunate injury might give him a place in the XI.
This is because they would have Ajinkya Rahane at three and Steve Smith at four in case they don't pick Hetmyer, and having two classical anchors in those positions isn't advisable in this format.
DC have two gun death bowlers in the form of Kagiso Rabada and Anrich Nortje, but it's likely to be the former who may take the ball given his previous performances in super overs.
3. Kolkata Knight Riders- Andre Russell, Eoin Morgan, Dinesh Karthik; Pat Cummins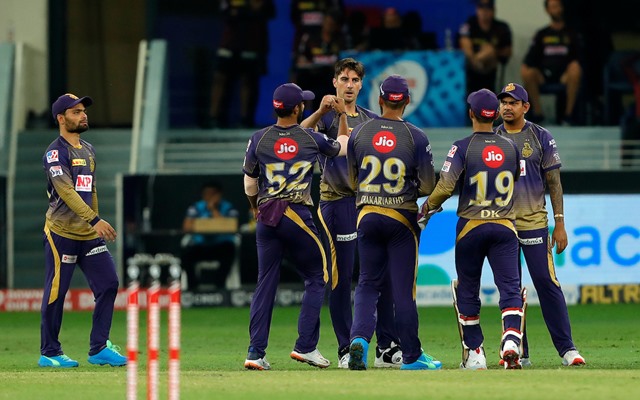 KKR arguably have the best set of finishers in the league and when they have to play in a super over, it will give them a massive edge over the others. When in form, Andre Russell is arguably the best finisher in the league and his IPL career strike-rate of 182.33 is a testament to the same.
Eoin Morgan was their best batsman last season and as their captain, he may take the additional responsibility and go out to bat in a super over. Although Dinesh Karthik had a poor season last year, it was because he wasn't utilised properly, but when he was continuously played at No.6, he was very effective.
Thus, he will be the third batsman. Pat Cummins is pretty much their only choice with the ball as the rest of their pacers are quite raw and inexperienced. Hence, he is their best option by far and all in all, they have one of the best super over combinations in the league.
4. Mumbai Indians- Hardik Pandya, Kieron Pollard, Rohit Sharma; Jasprit Bumrah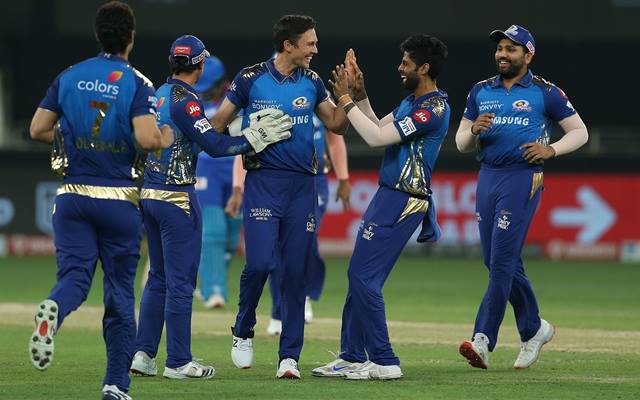 Mumbai Indians have the most destructive batting lineup in the league and they could potentially send any of their top seven, and be confident that they would do the required task. Kieron Pollard is one of IPL's greatest power-hitters of all time and he is likely to be one of the openers.
He had the highest strike rate in the league last season and scored at more than 190. His teammate, Hardik Pandya was third on the list for the same stat as his strike rate was close to 180. Thus, it is very likely that he will be the other opener.
Selecting the third batsman won't be easy as they have several options. Captain Rohit Sharma might end taking up the responsibility as he certainly has the ability to be destructive.
Selecting the bowler will be quite an easy task as they have one of the very best death bowlers in the form of Jasprit Bumrah. The other pacers are pretty decent as well, but as far as the Indian pacer's skills are concerned, they are unparalleled.
5. Punjab Kings- Nicholas Pooran, Chris Gayle, KL Rahul; Mohammad Shami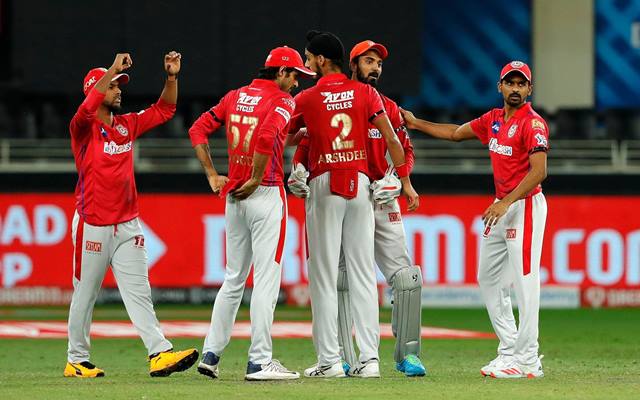 Punjab Kings have some pretty good options to choose from in the event the match goes into a super over. Nicholas Pooran is one of the most exciting West Indian batsmen and has the ability to hit some huge sixes as he showed last season. He had a strike rate of 169.71 and it was the sixth-best in the league.
He was also joint-third for most sixes as he cleared the boundary on 25 occasions. Fellow West Indian Chris Gayle was sixth for the same stat as he hit 23 sixes despite playing just seven matches.
Even KL Rahul cleared the ropes on 23 occasions, and they have a formidable trio. Mayank Agarwal is also an excellent option to have in case one of the other three is out of form or doesn't play a particular match.
Mohammed Shami didn't have a whole lot of support from the other pacers last season, but it won't be the same this season with the arrival of Jhye Richardson and Riley Meredith. They have some quality bowling options to choose from as well, but they might end up going with the Indian pacer because of greater experience.
6. Rajasthan Royals- Jos Buttler, Ben Stokes, Sanju Samson; Chris Morris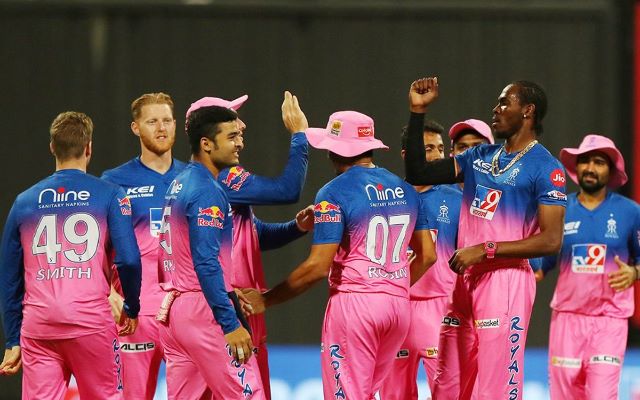 In the form of Jos Buttler, they have one of the world's most destructive batsmen who can do a lot of damage within a blink of an eye. His career strike rate in the league is nearly 150 and his inclusion over here doesn't need much justification.
Ben Stokes has struggled to perform for the Royals but showed positive signs last season when he opened the batting. He is their marquee player and has the ability to go big, so it would make little sense to not send him out as their second opener along with Buttler.
Sanju Samson will most likely be the other batsman given that he can hit sixes with ease as he showed last season when he cleared the ropes 26 times. In the bowling department, it would have ideally been Jofra Archer but given the lack of clarity around his participation, Chris Morris makes the list. He has been one of the best death bowlers in the league over the last few years and is a terrific option to have.
7. Royal Challengers Bangalore- Virat Kohli, AB de Villiers, Glenn Maxwell; Navdeep Saini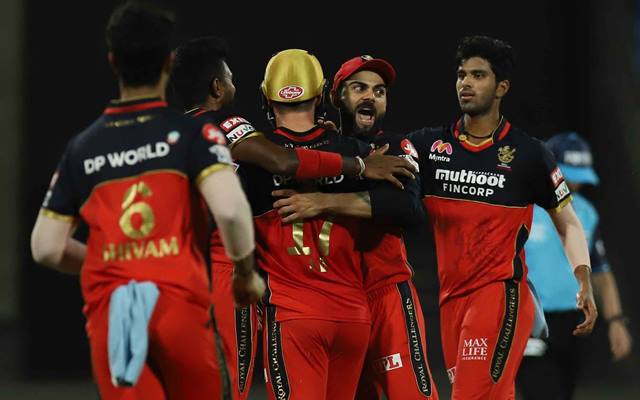 RCB's selection should be a relatively easy task as they have three batsmen who are in a different league compared to their other options. In the form of Virat Kohli and AB de Villiers, they have two of the greatest batsmen of all time, and they will be the openers in case a game goes to a super over.
Kohli looked like he found his touch during the T20I series against England and was able to hit boundaries with ease, something that he struggled with in IPL 2020. ABD has shown no signs of slowing down with age and still continues to terrorize bowling attacks as he showed last season when he was striking at nearly 160.
Glenn Maxwell hasn't been a great success in the IPL, but in a six-ball shootout, where power-hitting is a necessary criterion, it is just about who can get boundaries. The Australian would be perfect in such a situation as he is a boundary-hitter.
Their death bowling stocks aren't quite impressive and they don't have any world-class bowler during that stage. Navdeep Saini is probably their best option in such a scenario because he has great pace while also having the ability to bowl good yorkers and bouncers.
8. Sunrisers Hyderabad- David Warner, Kane Williamson, Jason Holder; Bhuvneshwar Kumar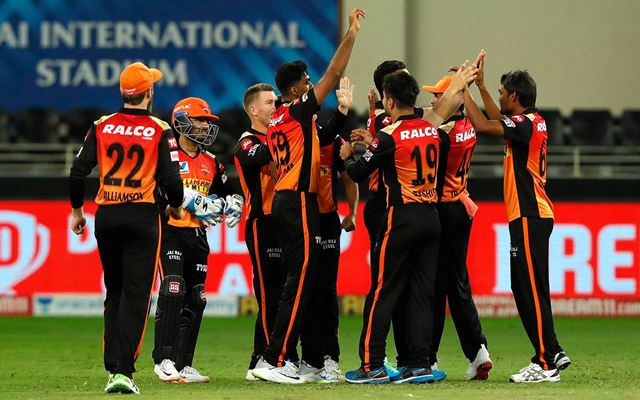 SRH's power-hitting stocks aren't the greatest in comparison to the others and they might find it a bit tricky in a super over. David Warner will be the first pick for obvious reasons given that he has been the best IPL batsman over the last few years and is also quite destructive.
Kane Williamson will have to compete with Jonny Bairstow and even Jason Roy for a place in the team unless SRH decide to play three overseas batsmen, and whoever starts will even play in the super over. Williamson is likely to get first preference due to the fact that he was very important to them last season.
Jason Holder could be the third batsman, and he certainly has the ability to clear the ropes. Abdul Samad could also be an option if he is in good form because of his great power-hitting potential. In the bowling department, they will have to choose one of Bhuvneshwar Kumar and Rashid Khan, and they are likely to choose the former because teams prefer pacers in such situations. Moreover, he was in excellent form during the series against England as well.
Source: The source of this content is our cricket news platform Crictracker.
SportsInfo offers cricket, soccer, kabaddi, tennis, badminton, racing, basketball and other sports news, articles, videos, live coverage & live scores, player rankings & team rankings. Also, offers minute details of any match along with live commentary.