Mumbai Indians is the most successful team in the history of the Indian Premier League having won the trophy on 5 occasions. The fact that all five of them came in the last eight years shows how dominant they have been in recent times and they have pretty much made the league their own.
Apart from the five titles, they have qualified for a further three playoffs. They also have the best squad on paper at present and they looked almost unbeatable last season when they won their fifth trophy.
In addition to this, they also have two Champions League trophies to their name. While everyone knows about the success that they have had and the quality of players at their disposal, there are a few facts that not many are aware of, and here's a look at
5 lesser-known facts about Mumbai Indians
1. Played 5 overseas players in a CLT20 game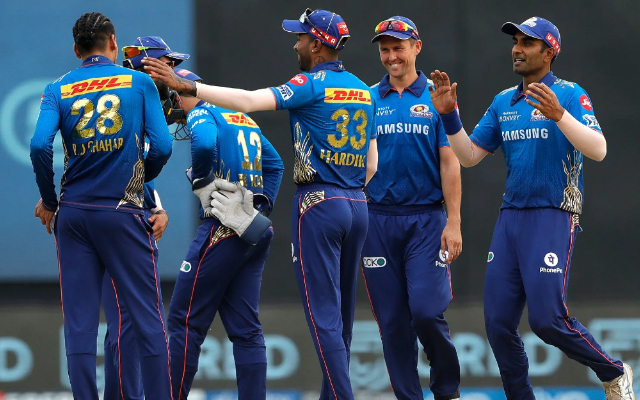 In the IPL, there is a restriction on the number of overseas players who can play in a match as teams can only play a maximum of 4 foreigners. However, they were allowed to play 5 overseas players in a game during the now-defunct Champions League T20 match against CSK.
Because of several injuries to their Indian players, they were allowed to field 5 overseas players given that was an exceptional circumstance. The five who took the field were Kieron Pollard, Lasith Malinga, Andrew Symonds, Davey Jacobs, and Aiden Blizzard.
MI ended up on the winning side courtesy of a brilliant performance from Malinga with both bat and ball as he scored 37* from 18 while also picking up Murali Vijay's wicket. Even Kieron Pollard had a decent game, but the other three overseas players didn't do much on the day.
2. Mumbai Indians could have been Mumbai Razors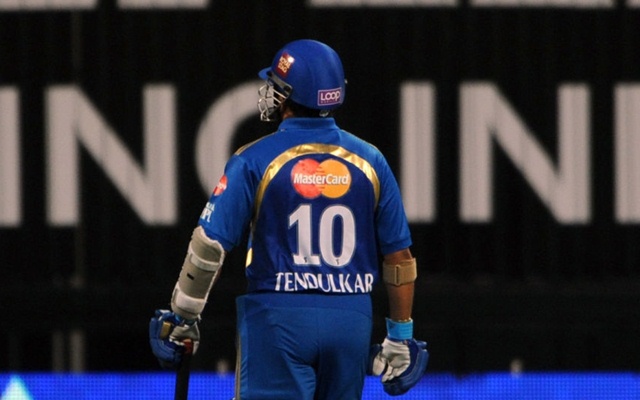 The Rohit Sharma-led franchise could have had a completely different name if not for Sachin Tendulkar. The logo of the team is the famous Sudarshan Chakra or the Razor and thus, the potential team name made sense.
However, Sachin Tendulkar had something different in his mind and suggested the name, Mumbai Indians which was eventually accepted and made the team name. Even the name Mumbai Indians does sound a bit strange as it isn't often that nationality is made the name of a team.
However, they have managed to make it quite a popular brand as they are the best and most successful team in the league so far with five titles in their cabinet.
3. Mumbai Indians is the most expensive IPL team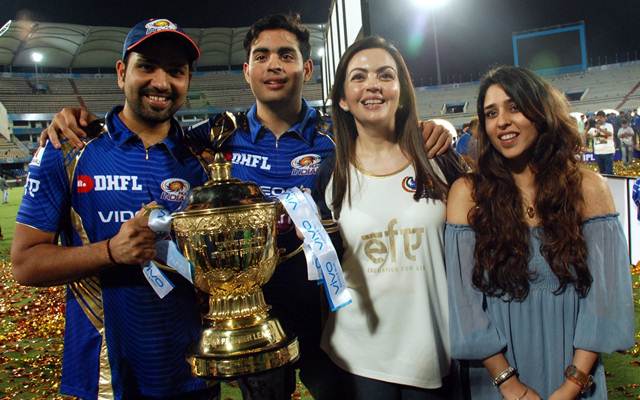 Mumbai Indians are owned by the richest man in India and hence, this shouldn't be as much of a surprise. In addition to this, Mumbai is also a very good market commercially with a lot of cricket crazy fans and a high population.
They were sold for over $112 million to Mukesh Ambani's Reliance Industries, making them the most expensive IPL team of all time. Their owner has been very dedicated to making them a successful team and has invested a lot apart from the auctions in terms of scouting and player's comfort.
With such owners, it is no surprise that they are successful and he is reportedly worth $83 billion which makes him the richest man not only in India but across Asia as well.
4. Manish Pandey and Alex Hales were a part of the Mumbai Indians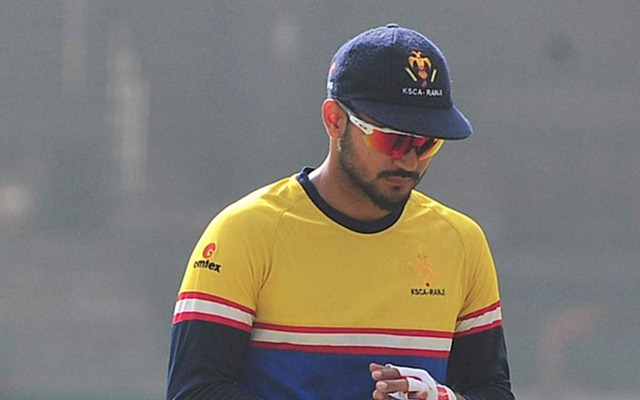 There are quite a few players who have been a part of IPL squads as reserve players, about whom fans are quite unaware. Two such players who have been a part of the franchise are Manish Pandey and Alex Hales.
Manish Pandey was a part of the Mumbai Indians' squad in the inaugural year of the league, but played just three games and scored only three runs. It was only after he moved away from MI did he become a popular name and this happened in 2009 when he played for RCB and became the first Indian to score a century in IPL.
Alex Hales was also a part of MI's squad during the ninth edition of the league when he was called up as a replacement for the injured Corey Anderson. By the time he arrived, the tournament already neared the final stage and thus, it wasn't a surprise that he couldn't even play a single game. However, the team ended up winning the trophy, and thus, he is also an IPL winner.
5. Dwayne Bravo recommended MI Kieron Pollard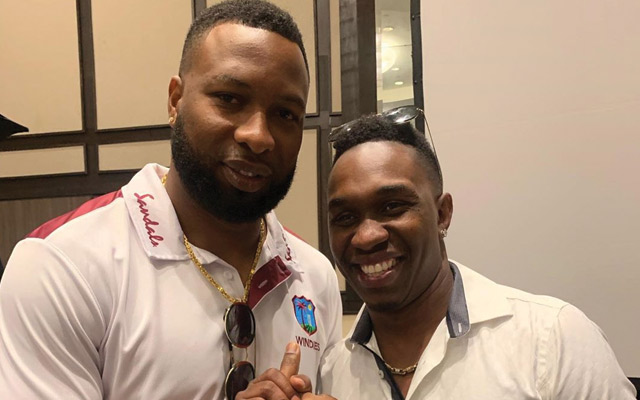 Kieron Pollard is one of Mumbai Indians' biggest legends and it is hard to imagine them playing without him. He tops the chart for most appearances for the franchise and has won several games for them with his big-hitting abilities.
When the team needed a replacement for Dwayne Bravo, who played for them during the initial years, he recommended Kieron Pollard to them. However, he was playing for a club at the time and they signed Dwayne Smith instead of him.
The following year, he again recommended Pollard's name to them and this time around they were able to sign him successfully. His suggestion turned out to be a huge one for the franchise as he has gone on to lift the trophy five times with them. Thus, it wouldn't be wrong to say that Dwayne Bravo has had a huge impact on MI's fortunes.
Source: The source of this content is our cricket news platform Crictracker.
SportsInfo offers cricket, soccer, kabaddi, tennis, badminton, racing, basketball and other sports news, articles, videos, live coverage & live scores, player rankings & team rankings. Also, offers minute details of any match along with live commentary.