For every cricketer who now aspires to become an elite in the white-ball format or perhaps in the shortest format, it has now become essential to complete his white-ball education by participating and performing in the IPL. Because of its cosmopolitan arrangement along with its everlasting opulence, the cash-rich league has now become T20 cricket's biggest extravaganza. And now, as a result, it's often called the tournament where even the greatest desire to play.
But everything is not so scintillating as far as playing in the IPL is concerned. Because of its rigid selection policy, even the legends of the game have been dropped or have been made to warm the benches. Also, as it is almost on par with international cricketing standards, even the players who have performed exceeding well in T20Is or in white-ball cricket, have often got clanked because of the impenetrable cricket being exhibited.
All in all, in the 13 years of IPL's abiding history, a realm of cricketers from around the globe have participated in this carnival. But as mentioned above because of the tournament's exigent nature in general, there have been a few bunches of cricketers who have found it taxing to sustain their international success in the IPL. Hence here is the list of-
All-time flop XI of the IPL
1. Tillakaratne Dilshan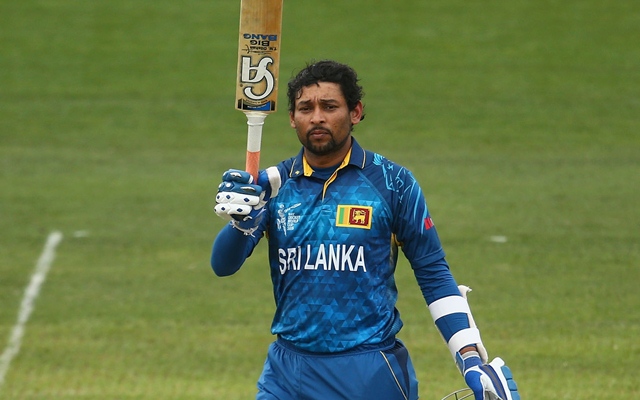 Arguably, the modern-day legend of Sri Lankan cricket, Tillakaratne Dilshan was one of the most daunting cricketers early in the T20Is. With carrying the reputation of being utterly destructive, Dilshan was highly well known to give his team a very swift starts early on especially in the power plays. The cricketer because of its excruciating stroke play, used to seamlessly amass runs on both sides of the wicket.
However, when it comes to replicating a similar kind of success in the IPL, this Sri Lankan legend had its fair share of struggles. Dilshan, since IPL's inaugural edition, has in total being part of the six IPL seasons. In his initial stint with the Delhi franchise, the all-rounder played a total of 27 matches. But in terms of runs, he could only notch a total of 566 runs at a reasonable average of 22. Later on from 2011 onwards, the cricketer was bagged by the RCB where he was mainly seen partnering with Chris Gayle. While representing RCB from the 2011 IPL, Dilshan played a total of 25 games and scored a total of 587 runs at an average of 26.35. But as far as his strike rate was concerned, then, it hardly crossed over 105.
Overall, in his six years of IPL, this stalwart in his 52 games could only score 1153 runs that too at a strike rate of 81.72. No doubt he was one of the most effervescent cricketers during his time but in the IPL, hardly two of his franchises saw him performing in high action. With his reasonable success in the IPL, surely the Sri Lankan great was seen under par with his blade.
2. Parthiv Patel
Being the local boy in the IPL, who could don the wicket-keeping gloves, Parthiv Patel has always been seen as a vibrant left-handed batsman who could give some effective starts while opening the batting. Because of his such acute proposition, Parthiv has in total played for six different IPL teams. The cricketer had started his IPL journey with CSK where he was vividly known to open the batting with the legendary Matthew Hayden. In between, there came his stint with teams like Kochi Tuskers Kerala, Deccan Chargers, SRH, MI, and RCB.
In his eventful IPL career, Parthiv in his inaugural IPL season under CSK played 13 games and had scored 302 runs at an average of 27.45. In the 2012 IPL season, where he was representing Deccan Chargers, the left-hander had its worst-ever season, wherein in his 14 games, he could only amass a total of 194 runs at an average of 17.63. However, when it comes to his glory days, Parthiv in his three-year stint with MI won the IPL glory twice. By representing the MI team back in 2015, Parthiv in his 40 IPL games scored a total of 911 runs.
Later on, in 2018 he was then picked by the RCB and represented them till the last IPL season. Hence overall, in his 139 IPL matches, the wicket-keeper batsman could reasonably notch a total of 2848 runs at an inferior average of 22.60. All in all, with the kind of talent he possessed, the above numbers hardly seem to be a justification.
3. Aaron Finch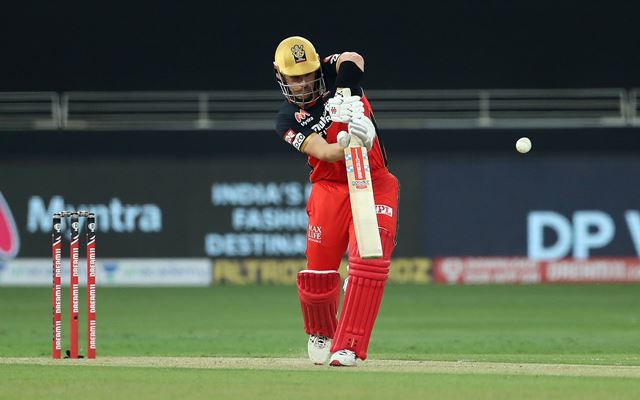 While the current Australian skipper might be one of the most intimidating openers in the T20Is, the cricketer's performances absolutely become disheartening when it comes tomIPL. In his eventful IPL career, Finch has donned the jersey of six different IPL teams. It was first in the IPL 2010 when the right-handed batsman was bagged by the RR camp, wherein that season he merely played a single game. Then in the year 2012, Finch moved from Rajasthan to Delhi Daredevils where in his two games he scored a total of 55 runs. However, while representing the Pune Warriors in 2013, the opening batsman in his 14 IPL games, had a robust season where he scored a total of 456 runs at an average of 32.57.
With the omission from Pune Warriors India, the Aussie batsman then got infused into the SRH camp and following that later got juggled into the MI camp. For the next two IPL seasons of 2016 and 2017, while representing Gujarat Lions, Aaron in his 26 matches scored a total of 692 runs for the franchise. In the 2018 season where he represented KXIP, the cricketer had an agonizing time as in his 10 games he merely averaged 16.75.
Last year while playing under the leadership of Virat Kohli, the Aussie stalwart again had an underwhelming year as he was only averaging around 22. Overall in his IPL journey, Finch has played a total of 87 IPL games and has notched 2005 runs scoring at an average of around 25.70. All in all, with his T20I average, almost touching 40, and with the kind of gameplay he possesses, one can immaculately see his performances as substandard.
4. Yuvraj Singh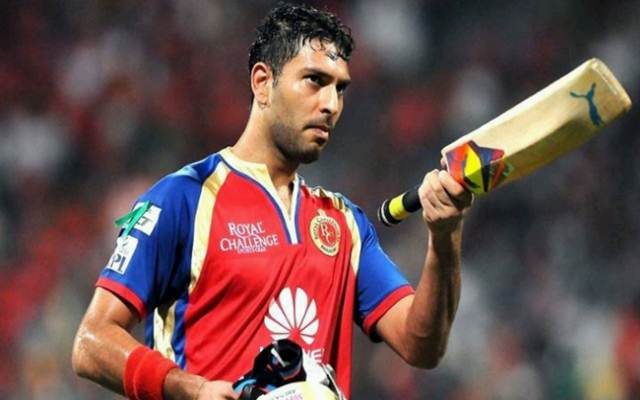 It is absolutely tormenting to have Yuvraj Singh as a part of this list especially considering what the cricketer had achieved in the white-ball cricket for his national team. Yuvraj, in his eventful IPL career, has played for six different IPL teams and has won the IPL glory twice. Also, in terms of his 11-year-old IPL career, Yuvraj Singh not even once at least scored a total of 400 runs in an IPL season. The batting all-rounder's best IPL season had exhibited when he was representing RCB and had scored a total of 376 runs from his 14 games.
By starting his career with KXIP, Yuvraj in the first two seasons was only averaging around 25. But by carrying his 2011 World Cup form for his new franchise (Pune Warriors), the left-hander notched a total of 343 runs at an average of 34.30. Now regardless of being reasonable during his initial IPL years at least by his standards, the cricketer then actually became an eminent entity in the IPL. While playing for RCB and DD, Yuvraj twice became the most expensive player during the 2014 & 2015 auctions. With the red army, Yuvi once again had an acceptable IPL season where fetched runs at an average of 34.18. But with subsequently representing the Delhi franchise, it was disappointing to watch him getting swayed. However, by representing SRH in 2016, there came a little resurgence when he also won his first IPL title.
But by yet again moving to its home franchise (KXIP) in 2018, the legendary cricketer perhaps had its worst-ever IPL season as in his 8 games, Yuvi scored runs under a menial average of around 11. In the IPL 2019, the cricketer was then happily bagged by the MI camp where he also won its second IPL title. Overall in his prolonged IPL career, this stallion played a total of 132 matches and scored 2750 runs at an average of 24.77. Nevertheless, with being India's biggest match-winner, hardly Yuvraj was seen replicating his international success.
5. Glenn Maxwell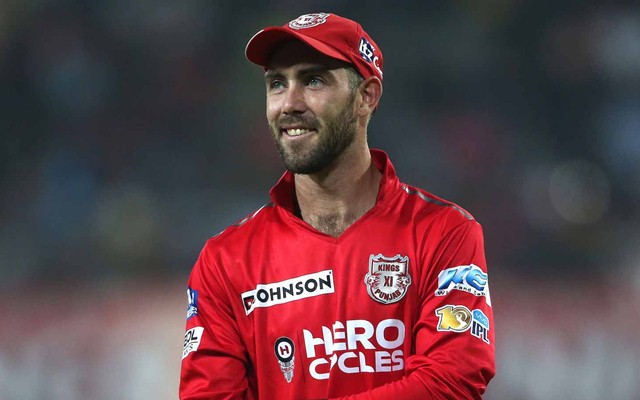 By enjoying the prestigious tag of being one of the most devastating batsmen in world cricket, Glenn Maxwell's international career for Australia and his IPL career have been like chalk and cheese. The cricketer had made his IPL debut in 2012 while playing for the Delhi franchise. But it was in the 2013 IPL season when Maxwell became a renowned entity, who was then very well called a million-dollar baby.
Until the IPL 2014, Maxwell had hardly played some games. But in his first stint with KXIP (now PBKS), the cricketer actually fetched his first breakthrough season. With his presence, there came a chance in the KXIP's fortunes as the team eventually played its first IPL final. In addition to that, Maxwell scored a total of 552 runs from his 16 IPL games. However, in the next IPL, Maxwell was then hardly seen repeating his form. By getting bagged by the Delhi franchise in 2017, the all-rounder in his 14 matches somehow managed to score more than 300 runs in that season.
The cricketer in the 2020 IPL was yet again bought by the KXIP franchise but as usual, the Aussie obnoxiously struggled to put a bat on the ball. Such was his poor run that some pundits even remarked him as a cheerleader present inside the camp. Overall in his IPL career, the Australian has played a total of 82 matches and has scored some 1500 runs. All in all, the cricketer hardly averages in the 20s and has been utterly distasteful when it comes to featuring in the IPL.
6. Angelo Mathews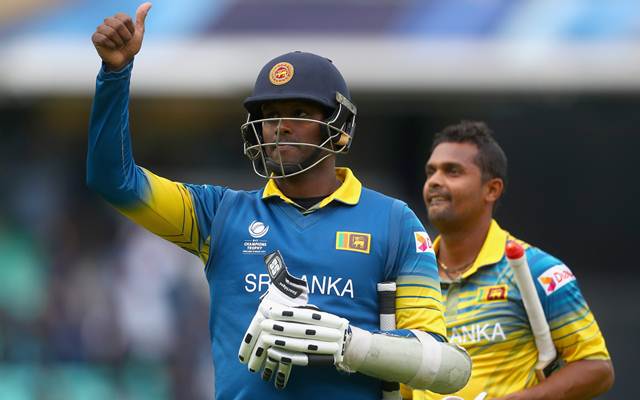 Although Angelo Mathews might not be one of the most exuberant overseas propositions to play the IPL, the cricketer in his six years of IPL journey was hardly similar to what he has been accomplishing with his national team. Often being seen as the reliable man in the Sri Lankan team's trebling batting order, Mathews first made his IPL debut in 2009 by associating himself with the KKR franchise. In the subsequent edition, the cricketer played all 14 games and was only able to score a total of 233 runs at an average of around 33.
In the 2012 IPL, Mathews then got bagged by the Pune franchise eventually making him play 9 games where he could only score runs at an average of 18.14. Another bleak show followed in the 2013 season as this time, the all-rounder played 11 IPL games and scored around 172 runs. With the omission from the Pune team, Mathews then made a reappearance in the IPL 2015 and was easily picked by the Delhi franchise. But yet again, the cricketer had a dissatisfying season as in his 11 games, he nearly passed over his highest score of 28 in that season.
In the 2017 season, Mathews was again infused back into the Delhi camp but merely represented the team. Overall, the Sri Lankan great in his inglorious IPL career has played a total of 49 games and has notched a total of 724 runs at an average of 23.35. Even with his seam bowling, Mathews has only collectively scalped some 27 wickets. Hence, indisputably in a general sense, this Sri Lankan stalwart has been an underperforming horse, especially if considered about his achievements in international cricket.
7. Colin de Grandhomme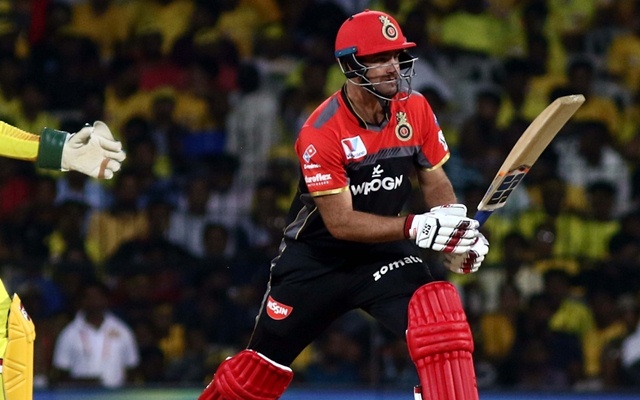 Not long ago this New Zealand all-rounder had become a blazing prospect in the IPL auction, all because of his firepower batting proposition along with some wicket-taking seam bowling. Grandhomme collectively looked like a utilitarian package and as a result, was then bagged by teams like RCB and KKR. But in an actual sense rather than giving some sturdy performances for his franchise, the all-rounder even struggled to establish himself in the playing XI.
De Grandhomme, first made his IPL debut in 2017 when KKR's Andre Russell was banned from playing in that IPL season. In his 12 IPL games in that season, Colin could only score 126 runs and grab only 4 wickets. However, in IPL 2018, the Kiwi was then picked by the RCB camp where he collectively played a total of 13 games across two seasons. But as far as runs and wickets were concerned, De Grandhomme had an arid time in the RCB camp.
Overall, the all-rounder in the IPL has played a total of 25 IPL matches and amassed 303 runs at an average of 18. The cricketer with his seam bowling also has grabbed six wickets. All in all, although De Grandhomme might not be one of the most explosive propositions who've played in the IPL, he surely has come up with inferior entertainment with his fair share of opportunities.
8. Kuldeep Yadav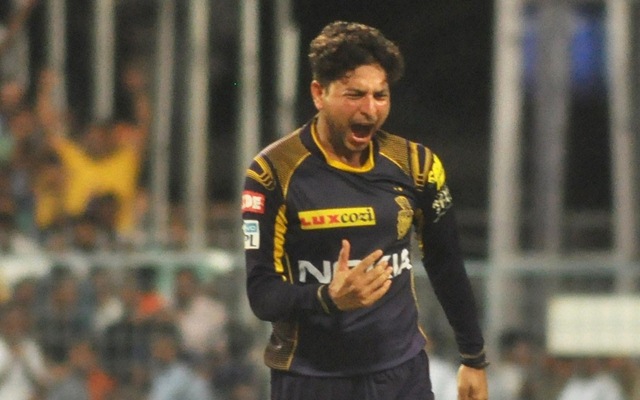 Despite being a young proponent both in international cricket and in the IPL, Kuldeep Yadav however hasn't been an affluent bowler in the IPL especially when compared with his international success. The left-arm chinaman first made his IPL debut in 2016 by representing the KKR franchise and played 3 games, wherein he grabbed six crucial wickets.
From 2017 onwards, he became a regular member of the team and in his second IPL season, Kuldeep picked up 12 wickets from his 12 games thus bowling at an economy of 8.29. Even in the IPL 2018, the leg-spinner played a total of 16 games and scalped 17 wickets. However, his downfall began in the 2019 season wherein in his 9 games, he could only pick 4 IPL wickets. Towards the rear end of that season, the cricketer then completely lost his place in the side.
In the IPL 2020, Kuldeep hardly got featured in five matches, however could only grab a single wicket. Hence overall since 2019, Kuldeep Yadav has only scalped a total of 5 wickets from his 14 matches. His deficit performances in the IPL have also made him short of confidence even while representing the Indian team lately. But with the leg-spinner still being in his initial years, one would expect Kuldeep to have a robust cricketing career.
9. Umesh Yadav
Umesh Yadav and his IPL journey have mainly been a story of adversity and storms. At one point just before the 2015 World Cup, the pacer was hailed as India's eminent speedster. But with the emergence of the top three (Bhuvi, Shami & Bumrah) the speedster is hardly in the reckoning now for the white-ball format. However, in the IPL the story actually becomes much more deceiving. In his eventful IPL career, Umesh has mainly represented three IPL franchises (KKR, RCB & DC).
Although Yadav was bought by the Delhi franchise back in 2008, the speedster played his first IPL season back in 2010. In the 2012 season where the Delhi franchise had a robust IPL year, Yadav with his express bowling had finished as the overall fourth-highest wicket-taker, picking 19 wickets from 17 games. During the 2014 auction, the pacer found a new franchise and played for KKR till 2017. Over there, Umesh became an established member and in his four-year stint, Yadav played a total of 47 games and took 48 wickets, bowling at an economy of around 8.6. However, in the IPL 2018, Umesh got bagged by the red army, wherein in his initial season, he took a total of 20 wickets from his 14 games.
Now regardless of having some good numbers, Yadav in the IPL 2019 could only fetch 8 wickets in that season along with his rising economy of almost 10. In the last season, Umesh in his initial two matches had a disappointing outing regardless of fetching a single wicket, the pacer leaked runs at an economy of more than 11. Overall, Yadav in his strenuous IPL career has played 121 matches and has taken 119 wickets. But with his reasonable success in the wickets tally, Umesh in his last few IPL years has been leaking runs around at an economy of 10. Therefore, there's hardly any doubt that this strong man has been a rusty commodity for the last few years of his IPL career.
10. Tim Southee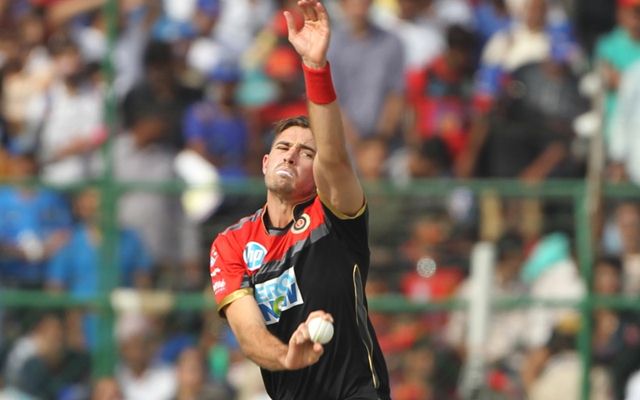 With already being a very accomplished cricketer when it comes to playing for his national team, Tim Southee, whereas in the IPL, has been a very disheartening commodity. The cricketer had made his IPL debut by playing for CSK in the IPL 2011 and in his five games, had a reasonable outing. Southee, after missing few seasons made a re-entry in the IPL 2014 where he got bagged by the RR camp.
In his two seasons with RR, Southee hardly played 10 games and underperformed by scalping only six wickets. In the 2016 season, the speedster got picked by the MI team and collectively took 12 wickets from his 14 games in his combined two seasons. With his reasonable run, Southee was fetched by the Bangalore franchise where he represented them till 2019. In his twin seasons, the pacer collectively played 11 IPL games and appallingly took 6 wickets. Also in his short stint with RCB, Southee leaked runs at an economy of 11.
Overall, in his on and off IPL career, the NZ pacer played 40 IPL games and took 28 wickets. Despite being a very highly regarded swing bowler, Southee struggled to provide breakthroughs in the power plays. His bleeding economy is one of the main reasons why he hasn't now bagged an IPL contract yet. All in all, with all regards to his inferior bowling in the IPL, Tim Southee is surely a much better pacer as compared to his atrocious bowling stats.
11. Ishant Sharma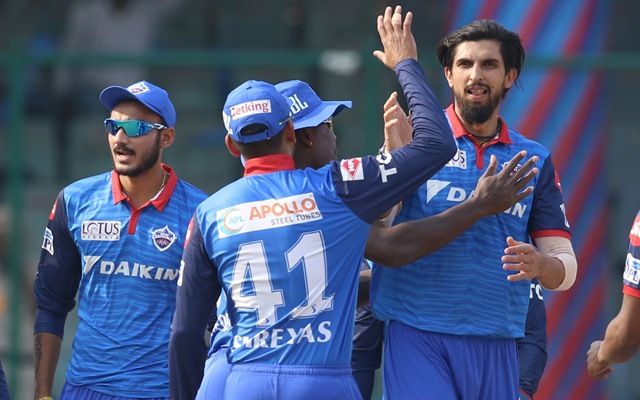 Prior to getting whacked by James Faulkner in a home ODI series in 2013 against Australia, Ishant was always in the white-ball reckoning for team India. Perhaps by being the regular pacer in the Indian team, his IPL stock was also reasonably in demand. The speedster in the inaugural IPL edition represented KKR, wherein in his 13 matches, he scalped 8 wickets. Overall with his three-year stint with KKR, Ishant played a total of 31 IPL games and took 26 wickets, bowling at an economy of 8.
In the 2011 auction, the pacer was bagged by Deccan Charges and in his 12 games, Ishant considerably picked 11 wickets at an economy of around 7. The pacer from 2013 IPL till 2015 represented the SRH franchise and aggregately took 19 wickets from his 23 games. After 2015, came a dramatic downhill in his IPL career as until IPL 2019 he only played 10 games. The cricketer while playing for Delhi Capitals in 2019 capped 13 wickets from his 13 games.
Overall, in his arduous IPL career, Ishant has in total played for seven IPL teams. Since 2008, he has played a tally of 90 IPL games and has capped 72 wickets. However, by having such an unstable journey, rather than declaring him as a flop entity, there actually has been enough resurgence to see him have a prolonged yet fruitful IPL career.
Source: The source of this content is our cricket news platform Crictracker.
SportsInfo offers cricket, soccer, kabaddi, tennis, badminton, racing, basketball and other sports news, articles, videos, live coverage & live scores, player rankings & team rankings. Also, offers minute details of any match along with live commentary.