The long-awaited IPL is all set to start on the 9th of April and we are less than two weeks away from the first game when Mumbai Indians will play the Royal Challengers Bangalore. Delhi, Mumbai, Chennai, Bengaluru, Ahmedabad, and Kolkata will be hosting the 60 games in the tournament.
Over the last 13 years, we have seen several exciting games in the IPL and pretty much every game is played at a very high standard given the quality of players participating in it. We have also seen games where teams have made stunning comebacks from impossible situations.
While the winning teams are praised for the determination they exhibit in order to make the comeback, the losing teams are heavily criticized for the result. To lose a game from a commanding position has been infamously termed as 'choking'. In the same manner, let's take a look at-
Five epic chokes in IPL history
1. Mumbai Indians vs Chennai Super Kings 2019 final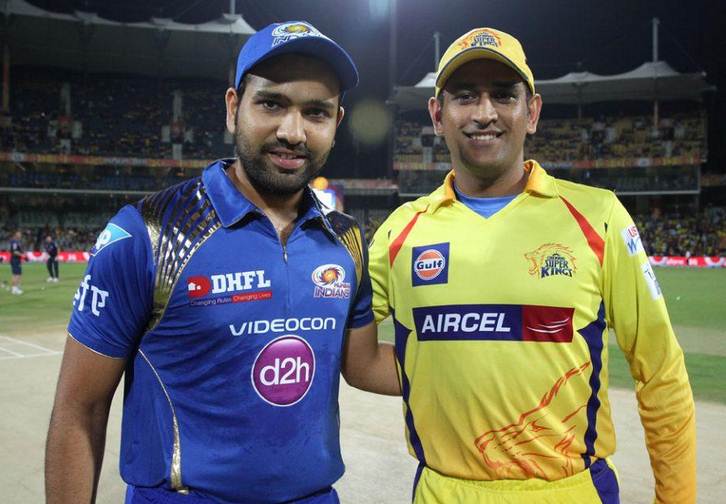 The 2019 final between MI and CSK was played in Hyderabad, which were the top two teams in the league stage. At the time, both the teams had won three titles each so there was a lot to play for given that the winner would move ahead on the table for most trophies.
Rohit Sharma won the toss and chose to bat first, and they started off quite well with Quinton de Kock playing his usual attacking game. They were 45/0 even before they hit the 5-over mark, but the fall of wickets at regular intervals slowed them down and they were reeling at 102/5 after 15 overs. In the end, they could only manage 149 due to Kieron Pollard's 41* from 25.
CSK started positively with Faf du Plessis scoring 26 from just 13 deliveries, and they were well placed at 53/1 at the end of the powerplay. However, they slowed down massively after that and couldn't even rotate strike. Suresh Raina played rather poorly as he could score just 8 runs in 14 deliveries whilst also wasting their review. Even Rayudu and Dhoni were dismissed soon after and they wasted their good start as they were 88/4 after 15 overs.
However, Watson's power-hitting ensured that would need just 18 runs in the last two overs with 6 wickets in hand. In the modern world, that is considered as quite an easy task and it was something that CSK should have completed with ease. However, they couldn't do that and made it difficult as they needed 2 runs off the last ball. Shardul Thakur was dismissed by Malinga, and thus they ended up on the losing side.
2. Sunrisers Hyderabad vs Royal Challengers Bangalore 2016 final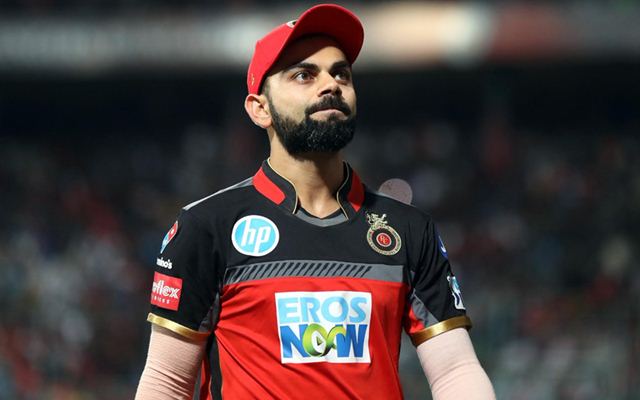 Both the finalists were yet to lift the trophy even once and thus there was much more incentive than usual. SRH won the toss and chose to bat first and David Warner was once again among the runs as he scored a brilliant 63 from 38 deliveries. They were going at a fairly good clip as they were 147/4 after 16 overs, but given the form RCB's batsmen were in that season, they needed a bit more.
This is where Ben Cutting stepped in and he scored a blistering 39 in 15 balls and took them to a massive total of 208. While in most cases it would have been considered to be highly impossible to chase that down, it wasn't the case with RCB given their power-packed top 5 of Chris Gayle, Virat Kohli, AB de Villiers, KL Rahul, and Shane Watson.
RCB were coasting in the run-chase and were well placed at 114/0 after 10.2 overs. However, they lost Chris Gayle's wicket just after that and it sparked a collapse of the remaining 4 batsmen in the top five in the next six overs. They subsequently couldn't recover and lost by 8 runs with Ben Cutting winning the Man of the Match. Throwing away a chance to win the trophy in a period of six overs pretty much summed up their IPL history as well.
3. Mumbai Indians and Rising Pune Supergiant 2017 final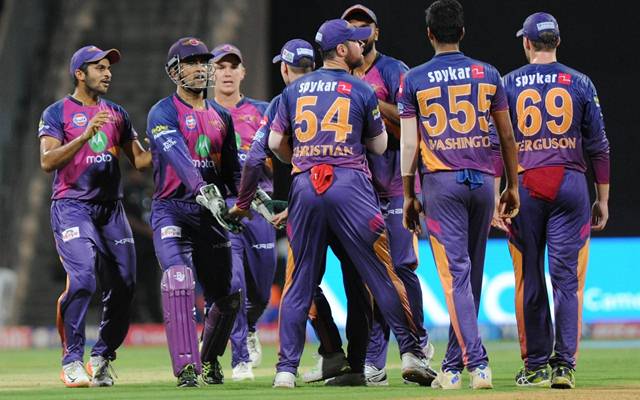 The third final on this list was a classic example of how thrilling low-scoring games can be. MI chose to bat first, but things didn't go according to plan as they lost their openers within the first three overs. Rohit Sharma and Ambati Rayudu looked like they were on track to successfully rebuild the innings, but the latter's wicket in the 8th over sparked a collapse and they found themselves 79/7 after 14.1 overs. RPS should have ideally bundled them out for less than 110, but they weren't able to do that and let Krunal Pandya carry MI to a total of 129.
Even then, a total of 129 is very low and should be chased without any hiccups. They lost Rahul Tripathi fairly early. While Ajinkya Rahane was scoring at a strike rate which was good enough given the situation, Steve Smith was being far too defensive. When Rahane was dismissed, they were 71/2 after 11.5 overs, but it was still very much in Pune's hands as they needed just 59 runs.
Smith was even on 25 from 35 at one stage. However, lack of intent made the task slightly more difficult as they now needed 47 runs in 5 overs. They had a big over, but that was followed by a poor over that yielded just 3 runs. In the end, the equation reduced to 11 runs needed from 6. With seven wickets in hand, it was in their control, but they somehow messed it up and lost by one run.
4. Kings XI Punjab vs Delhi Capitals 2019 Group stage
This is probably the most dramatic one on the list, and it is highly unlikely that we will get to see such an incident in the future. It was the 13th match in the 2019 campaign when Shreyas Iyer won the toss and decided to bowl first. They lost their top 3 after 7.1 overs, but Sarfaraz Khan and David Miller rebuilt the innings and they were even 120/3 after 13.4 overs.
However, they collapsed after that and could only manage 166/9, which was quite poor given their score after 14 overs. DC lost Prithvi Shaw for a golden duck, but the remaining batsmen in the top 5 scored 28 or more runs, and thus they were well-placed at 144/3 after 16.3 overs.
Rishabh Pant was dismissed the very next ball, and this sparked one of the greatest IPL collapses of all time as they were bundled out for 152 even before the 20 overs were completed. They lost seven wickets for just eight runs, and Sam Curran even picked up a hattrick.
5. Sunrisers Hyderabad vs Kings XI Punjab 2020 Group Stage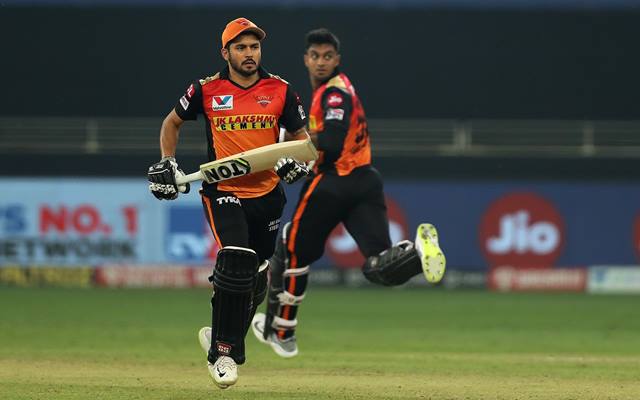 The most recent incident on the list took place during the 43rd game last season. David Warner won the toss and decided to field first in Dubai on that day. Punjab got off to a brisk start as they were 37/1 after five overs. However, SRH stopped the flow of runs and Punjab kept losing wickets under pressure.
A terrific bowling performance from the SRH bowlers restricted them to a paltry 126 and many expected the Hyderabad-based team to win with ease. They started off brightly by scoring 52 runs in the powerplay without losing a wicket. They needed just 75 runs in 84 balls, and with 10 wickets in hand, they should have coasted to victory.
However, David Warner and Jonny Bairstow were dismissed in the next couple of overs, and they struggled to score runs. Manish Pandey looked woefully out of touch as his 29 deliveries produced just 15 runs. Despite all this, they still needed just 27 runs in the last four overs with 7 wickets in hand. But they scored just 14 runs in those overs whilst also losing all seven wickets.
Source: The source of this content is our cricket news platform Crictracker.
SportsInfo offers cricket, soccer, kabaddi, tennis, badminton, racing, basketball and other sports news, articles, videos, live coverage & live scores, player rankings & team rankings. Also, offers minute details of any match along with live commentary.