Just like in the IPL where there's a cosmopolitan arrangement of players participating in the mega event, the tournament also has a cosmopolitan arrangement for commentators who do play an elucidating role to make the IPL a roaring success. This set of commentators are mainly the former cricketers who with their prolonged cricketing experiences do make a cricket match as peppy as possible.
Over the years, when the idea of broadcasting and watching a cricket match on television sets was an elusive occurrence, the commentary on the radio was the only first-hand source for fans to consume a cricket event. However, with even the greats of the game now getting associated with cricket commentary and broadcasting, there's actually a full free-flowing education regarding the game being offered by these iconic minds.
Hence, now with yet another edition of the IPL getting due, once again to produce a jubilant occurrence, the IPL is highly anticipated to get accompanied by some robust voices who completely galvanize the atmosphere with their sense of understanding. Therefore, by keeping in that sense, let's see-
Top 5 IPL commentators of all-time
5. Danny Morrison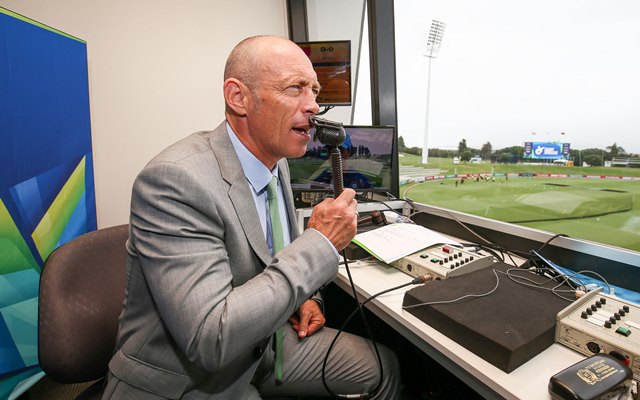 There's no doubt that Danny Morrison does become a familiar face whenever and wherever there's an IPL event happening, and at present, has also become a very distinctive name when it comes to his commentary stints in other T20 leagues. Because of his vibrant personality, Morrison's commentary in the IPL has always been a coruscating affair including some of his animated actions.
In terms of him playing the game, Danny Morrison in total represented NZ in 48 Test matches .wherein he took 160 wickets. With being a pacer who was very well known for slower ones, Morrison in ODIs played 96 matches and took 126 wickets. Overall, he was mainly seen as a strike bowler for NZ and was genuinely a proposition who could very well adapt himself in the limited-overs cricket.
After hanging up his boots back in 1997, Danny Morrison since then has been an effective commentator whose commentary on a general note can be called tailor-made for the shortest format. All in all, he is one of those individuals who with a mic can very well embellish the entire experience of watching a T20 cricket match.
4. Aakash Chopra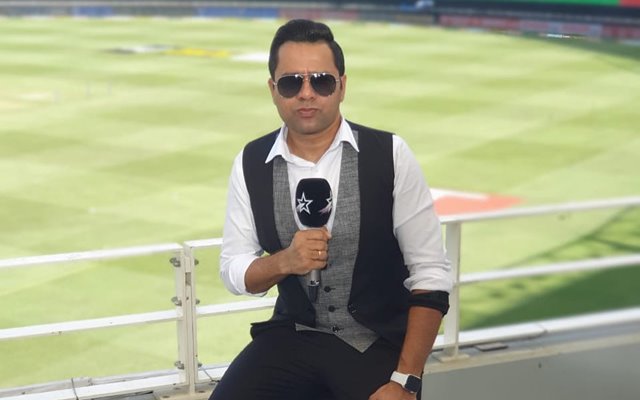 Being the only cricketer in this list who has played the IPL, the name Aakash Chopra has now become a mogul whose not just known for his creative commentary but also for his ingenious understanding of the game. Since his retirement, Aakash Chopra has vigorously worked on his commentary skills which apparently has made him an eventful speaker of the game. In an actual sense, his commentary is all about a blend which not only includes some enterprising insights but also some witty metaphors.
As a cricketer, Aakash Chopra had made his entry into the Indian team at that time when the batting line-up was well renowned by a bunch of fab five. As a top-order batsman, he always has carried a reputation of being technically very well sound and that's the reason why he was more seen representing India in Test cricket.
Overall, apart from his commentary, Aakash also has his own Youtube channel where he comes up with some healthy insights and analysis. With batting techniques being his forte, Aakash has also been seen as a key analyst who extensively decodes shots and techniques of some current crickets along with being an active columnist at ESPN Cricinfo.
3. Ian Bishop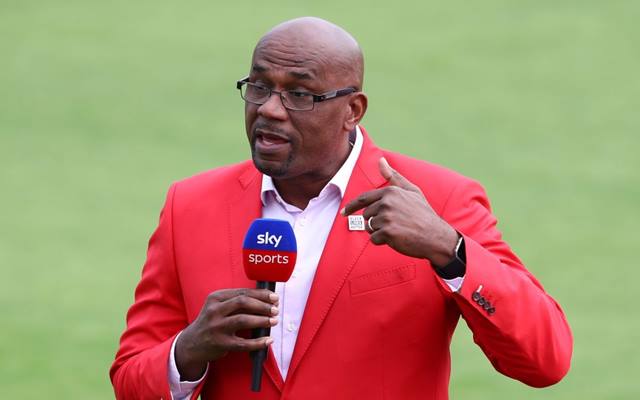 Just like how the Caribbean players do make the IPL a carnival event, similarly, Ian Bishop is someone who with his flair does make the cricket commentary sound interesting. Bishop, as a commentator is a very factual narrator of the game along with being very objective and unbiased. In an actual sense, he is that kind of a commentator who always gives true-to-life interpretations.
As a cricketer, Bishop was mainly seen in the company of the legendary duo of Courtney Walsh and Curtly Ambrose. His right-arm-express bowling along with his daunting height did make him an alarming bowler but was also highly injury-prone. In his international career, Ian Bishop represented West Indies in 43 Test matches and 84 ODIs. In his Test career, the pacer scalped a total of 161 wickets at an average of around 24 along with 118 wickets in ODIs too.
Apart from his factual commentary, Bishop becomes a professor on air when it comes to explaining and decoding a pacer's orthodox or unorthodox technique. In terms of the IPL, Bishop has been regularly seen being part of the overseas members' commentary team and is someone who with its authentic commentary has always made the Indian fans jovial.
2. Sunil Gavaskar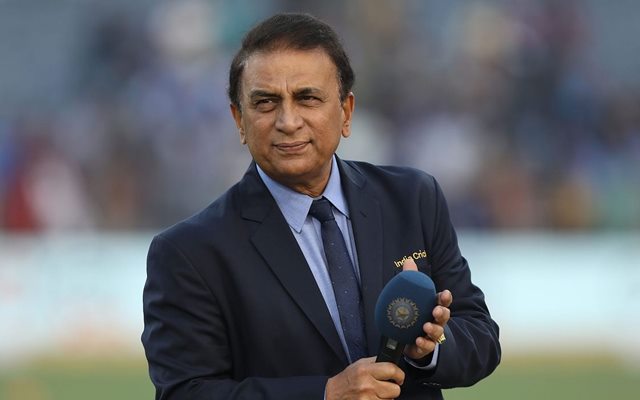 Being the best in business while playing the game, listening to this legend on air is like perceiving a masterclass or like pursuing a quality cricket education. His love affair with batting not only just made him a legendary batsman of that time but also someone, who even while doing a commentary stint will passionately analyze and correct an individual's batting technique. Playing for India in an era where the Windies team were the true invincible, along with being the first cricketer ever to score more than 10,000 runs in Test cricket, there's actually a realm of cricketing folklore to seek whenever Mr. Gavaskar speaks about our beloved game.
Apart from being utterly insightful and knowledgable, often there's a presence of humour and friendly banter while doing commentary stints with his colleagues. Also in the entire commentary fraternity, Sunil Gavaskar is actually one of those rare personalities who while doing his sturdy analysis will call a spade a spade regardless of his comments creating a wrangle.
All in all, it's been now more than three decades that Sunil Gavaskar soon after his retirement in 1987 had started with his second association with the game. The cricketer as a commentator had made his debut in 1990 and was indeed lucky to share a commentary box with the legendary Richie Benaud during his inaugural series.
1. Harsha Bhogle
Regardless of him not being a cricketer of the highest level, there's a no-brainer that Harsha Bhogle is a bona fide legend when it comes to the field of cricket commentary. With often being calling himself as a mere storyteller of the game than an expert, Harsha Bhogle's commentary in an actual sense does sound more impassioned and emotive. Hearing Harsha for years now has always been a heartwarming affair, as with his soft voice alongside his intuitive mind, the game always looks and sounds enthralling and eventful.
Back in 2016, Bhogle was vigorously slandered for being a biased storyteller whose consequences actually did keep him out of commentary for a brief period of time but even in that adversity his then association with Cricbuzz turned out to be a game-changing event in his commentary career. Since his association with Cricbuzz, Harsha is now predominantly called as a voice of Indian cricket whose videos often receive staggering views on YouTube.
It's been more than there decades now since Harsha Bhogle had picked cricket commentary as his profession. Bhogle is also now one of the very few commentators left in international cricket who actually has witnessed the entire revolution of cricket commentary i.e right from doing radio to now being part of the giant studios of broadcasters. All in all, in the art of cricket commentary, he is an individual who is always giving an ode to this beautiful game with his ability of storytelling.
Source: The source of this content is our cricket news platform Crictracker.
SportsInfo offers cricket, soccer, kabaddi, tennis, badminton, racing, basketball and other sports news, articles, videos, live coverage & live scores, player rankings & team rankings. Also, offers minute details of any match along with live commentary.