There's absolutely no doubt that the ODI format is a kind of a fitting arrangement that not only binds the fan base of the two other extreme formats of the game but also has long been the cash cow for the game's commercial aspect. Over the years to make the format much more peppy and interesting there have been significant changes done into the rulebook of power plays whose ultimate agenda has always been to make the format much more batsman-friendly.
Speaking about the ODIs and the batsmanship, it was often believed that the best-limited overs batters must surely bat at the top. But with the constant evolution of the format, someone like MS Dhoni with his prosperous ODI career has proved to the world that the middle or lower middle order batting equally is now as significant as scoring a pyramid of runs like a top-order player.
Even the scoring templates in the ODIs have received some constant disruptions. Prior to the 1996 World Cup, the initial overs of the format were always played and approached with the lens of Test match batting. But with the pairing of Sanath Jayasuriya and Romesh Kaluwitharana as pinch hitters at the top did massively help Sri Lanka to fetch its biggest glory. Brendon McCullum's New Zealand in 2015 and then in today's times the new England have both been the other pioneers who have constantly further explored and embraced the scoring templates of this format.
Here's a list that shows most ODI runs being scored at each batting position:
1. Openers (1-2) : Sachin Tendulkar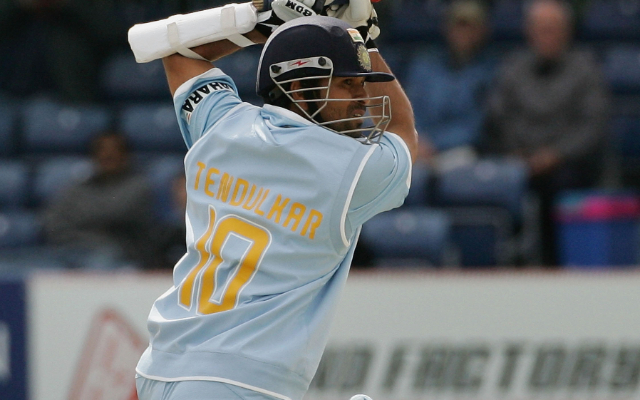 Being the legend of the game who has played more than 450 matches and has scored more than 18,000 runs, it was first in 1994 when Sachin Tendulkar was seen opening the batting for India in the ODIs. Along with his Test debut, Sachin had made his ODI debut against Pakistan in 1989 but merely played as a handy middle-order batsman for few years.
However, it was during the 1994 tour of New Zealand that the little master was seen getting an upgrade just because the established opener Navjot Singh Sidhu had to opt-out from opening because of his stiff neck. Opening in ODIs came naturally to Sachin as his gameplay at that time was highly attacking and therefore in his debut match as an opener, the little master played a sublime knock of 82 from 49 balls eventually making India win that game.
Tendulkar, since his inaugural opening inning, has then been a seamless run machine in ODI cricket and has amassed a total of 15,310 runs at an average of 48.30 at the top. The cricketer because of his attacking gameplay was arguably the best batsman along with Brain Lara in the decades of the 1990s. Also at the latter end of his career as an opener, Sachin became the first batsman in history to score an unbeaten double hundred in the format.
His world-renowned paring with Sourav Ganguly and Virender Sehwag is very highly ranked in the list of all-time top opening pairs in ODI cricket. Overall, with a realm of some 18,426 runs scored by him in ODIs, Sachin's legacy in this format will surely last as long as the game exists.
2. Number 3: Ricky Ponting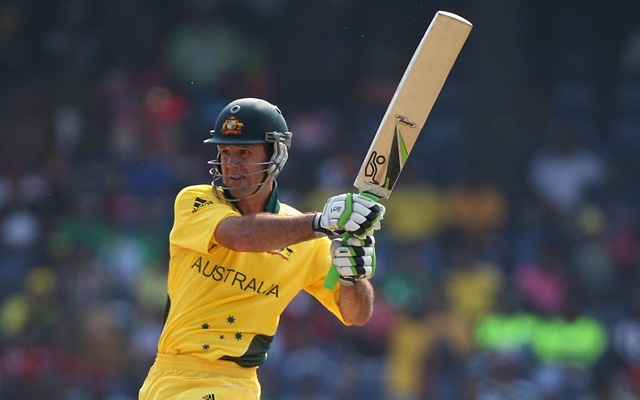 Ricky Ponting initially did take a while to fully seal his establishment as Australia's number three in ODIs, but as soon as the millennial turned so did the fortunes of this great invincible Australian. In the decade of 2000s, there's hardly any doubt that Ponting was the greatest batsman of the game in both the formats and was a fibrous cog of the indomitable team which hardly became bleak.
As a number three who mainly followed after another all-time legendary pair of Matthew Hayden and Adam Gilchrist in ODIs, Ponting aggregately scored a total of 12,662 runs at an average of 42.49. Right after his ODI debut in 1995 against South Africa, Ponting was immediately provided number three position in Australia's 1996 World Cup campaign. Overall, since that 1996 World Cup where the Australians were the runners-up, Ponting was Australia's number three until his last World Cup appearance in 2011.
His best match-winning innings in that position in ODIs had arguably come against India in the 2003 World Cup final where he single-handedly with his unbeaten 140 dismantled the entire bowling line up eventually helping Australia to win the game by a robust margin of 125 runs. Another instance when Ponting played the innings of his life was in the epic 438 run chase match in South Africa wherein both he and Herschelle Gibbs won the player of the match medal. All in all, during his era he was an intimidating number three who could constantly pile up big runs across conditions.
3. Number 4: Ross Taylor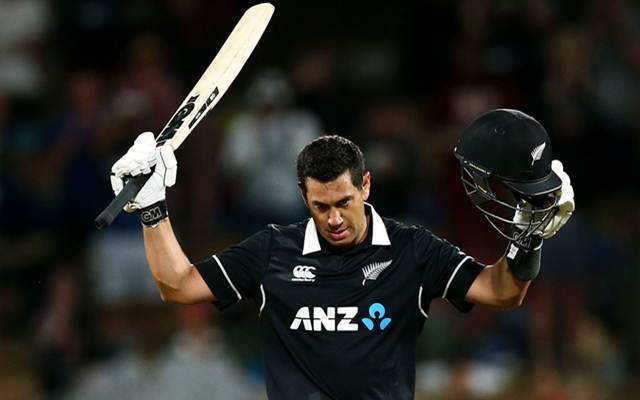 Being the legendary figure along with the most capped player in New Zealand's cricket history, Ross Taylor ever since his debut in 2006 has been an unshakable pillar in the NZ's fitful batting line-up. In his highly successful ODI career where Taylor has played a total of 233 matches, Ross has only batted at no.3, 4 and 5 batting positions. Also in addition to that since 2014, Ross Taylor has been glued to the number four position each time whenever he has gone out to bat for NZ till today.
Out of his 8,581 runs, Ross Taylor while batting at number four has scored 7,657 runs that too at a robust average of 52.45. In his overall ODI career, Taylor has also smashed 21 ODI hundreds which is the most by any NZ batsman to date.
Taylor's gameplay over the years for NZ has been a very reliable affair rather than being fearless or aggressive. Regardless of playing under Brendon McCullum where NZ played some thrilling ODI cricket especially in the 2015 World Cup, hardly Ross Taylor was seen getting swayed away from his natural game of stroke play. By watching him over the years one thing is very clear that slog sweep is surely one of his signature shots which is not only restricted towards spinners. In terms of his best match-winning innings at number four, Ross Taylor had thrashed England in a home ODI series in 2018 wherein in the 4th ODI, he scored a 147-ball unbeaten 181 runs eventually making NZ chase a target of 335.
4. Number 5 : Arjuna Ranatunga
Often being regarded as the chief of Sri Lankan cricket who lifted his team from being an underdog to the World Champions of 1996 World Cup, the Sri Lankan cricket will forever be indebted towards this husky individual. Arjuna Ranatunga had actually made his ODI debut in 1982 when Sri Lanka had played their inaugural Test match. Also regardless of his less relative body which would have refrained him from taking singles, Ranatunga was a canny batsman who routinely accumulated runs on both sides of the ground eventually making the scoreboard clacking.
Ranatunga, in his 18 years of ODI cricket played a total of 269 games and scored 7,456 runs that too at a healthy average of 35.84. In terms of batting at no five positions, Arjuna overall amassed a total of 4,675 runs at an average of 38.64.
In terms of his ODI hundreds, Ranatunga in his prolonged career had first scored his maiden hundred in the year 1994 against Pakistan at Durban which was more than a decade after making his ODIs debut. In the 1996 World Cup, it was his mastermind who showed the world the concept of pinch-hitting at the top wherein he partnered Romesh Kaluwitharana with Sanath Jayasuriya which eventually aided Sri Lanka to become a champion cricket team.
5. Number 6: MS Dhoni
Probably an all-time great of this format and also a legendary figure when it comes to the art of captaincy and finishing games, MS Dhoni's name was certainly expected to make it into this list. As we all know that Dhoni had first achieved his breakthroughs in ODIs when he had played two swashbuckling innings of 148 and 183 that too within his initial year of debut. But soon because he probably had the fitting gameplay for any situation in ODI cricket, Dhoni mainly was then seen guarding the middle-order for India.
In his prosperous ODI career, MS Dhoni played a record number of 350 games and scored a total of 10,773 runs that too at a consistent average of 50.57. In addition to that at number six, Dhoni in total amassed 4,164 runs at an average of 47.32.
In terms of his best innings in ODIs, it's hardly a no-brainer on how he had made India the World Champions in the 2011 World Cup final by playing an astonishing unbeaten knock of 91. In terms of other records, Dhoni has in total smashed 10 ODI hundreds and a record 73 fifties. All in all, in terms of his batsmanship in ODIs, he was one elusive batsman who could hold up one end, could anchor a run chase, could rebuild an innings and along with that hit some towering sixes.
6. Number 7: Chris Harris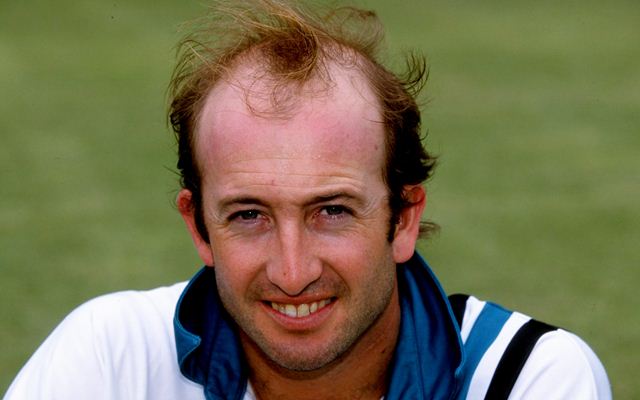 With often being called as NZ's Michael Bevan, Chris Harris was a shrewd accumulator off runs while batting lower down at this position. Harris had first made his ODI debut against Australia in 1990 and was the first NZ cricketer to play 250 ODI games. Also known for his gentle medium pace bowling, Chris Harris with his 203 wickets also finds himself high in the list of leading wicket-takers for NZ in ODIs.
Chris Harris in his eventful career scored a total of 4,379 runs at an average of 29. By placing himself mostly towards the rear end of the batting order, Harris in his elongated ODI career was only able to fetch a single hundred and 16 fifties. Merely at this position, Chris Harris in total scored 2,130 runs at an average of 31.32.
Just like Michael Bevan despite being such an accomplished entity in ODIs, Chris Harris hardly played Test cricket. Also with often being remembered to spoil India's party in the final of the ICC knockout tournament in 2000, Harris along with Chris Cairns had stitched a 122-run partnership stand which ultimately helped NZ to achieve a memorable victory by four wickets.
7. Number 8: Wasim Akram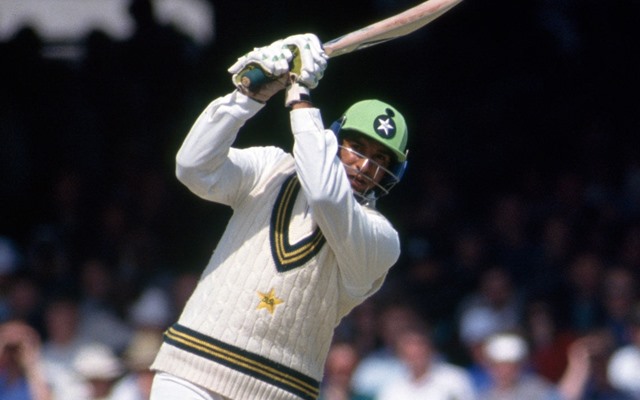 A heroic figure in Pakistan's everlasting pool of fast bowling, Wasim Akram is a grandmaster of the game especially in the ODIs where he has scalped a total of 502 wickets. Also being regarded as the greatest left-arm pacer the game has ever produced, Wasim Akram almost had everything in his armoury whether it was swing, pace, or the canny variations.
As a batsman although most pundits do think that Wasim Akram did underachieve with his bat but the all-rounder from his 280 ODI innings did score a total of 3,717 runs including six fifties. Also specifically at number eight, Akram aggregately amassed a total of 1208 runs at an average of 17.01.
With often been called as a natural successor in terms of leadership after the legendary Imran Khan had hung up his boots, Wasim Akram while captaining Pakistan in the 1999 World Cup almost had made them fetch their second ICC glory. His last ODI appearance was seen in the 2003 World Cup where after Pakistan's inferior show he was then continued to play in this format.
8. Number 9: Mashrafe Mortaza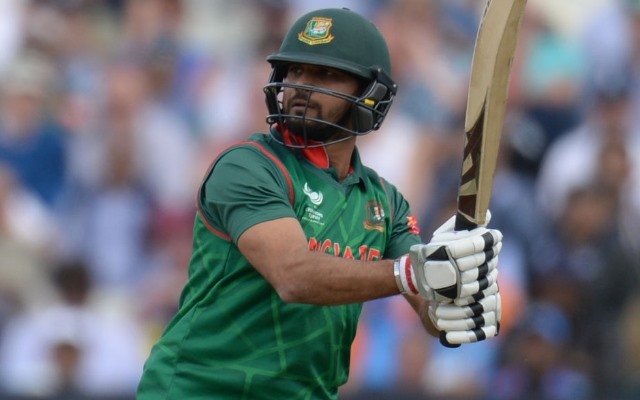 Prior to making his ODI debut back in 2001, Mashrafe Mortaza was already hailed as Bangladesh's most quintessential pacer mainly because he very well flaunted all the skill sets of a daunting fast bowler. Soon after getting scouted in an under 17 tournament in Bangladesh, Mortaza during his initial years of international cricket was immediately seen troubling the likes of Grant Flower because of his requisite pace.
Mashrafe Mortaza in his highly injury-prone ODI career has played a total of 220 ODIs and has scalped 270 wickets. Also with his functional batting which mainly possessed the power-hitting cameos, Mashrafe in his 158 ODI innings has scored a total of 1787 runs including one menial fifty. Especially while batting at number nine, Mortaza has scored 701 runs.
Later after taking up the reins of Bangladesh cricket, Mortaza just like his fearless bowling also had infused a similar attitude into the team's playing spirit and that's the reason why Bangladesh was exceeding seen as a quality cricket team rather than an underdog. All in all, as mentioned before mainly because of his persistent injuries, Mashrafe Mortaza especially in the ODIs for Bangladesh has surely underachieved.
9. Number 10: Waqar Younis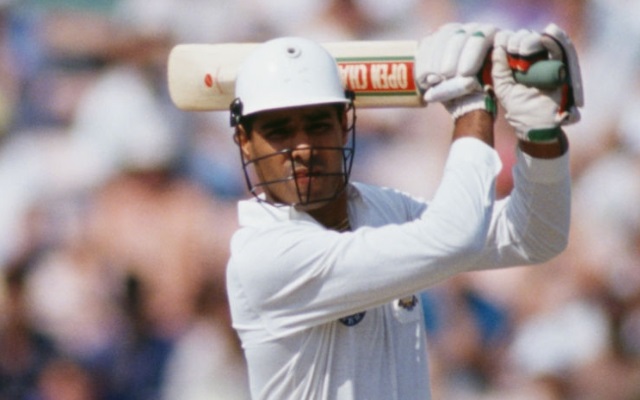 Another legendary name in this list, Waqar Younis, was one of those rare fast bowlers who had the innate craft of reverse swing along with pace, and he broke the trend of bowling short during his play. Aiming at the stumps was the key attribute to his fast bowling wherein a lot of wickets were fetched by breaking the base of the stumps or by cracking the batsman's toes. His pairing with Wasim Akram in international cricket has always been a well-renowned tale in Pakistan's everlasting pool of fast bowlers.
By making his ODI debut in 1989, Waqar Younis in total played 262 ODIs for Pakistan and scalped 416 wickets. In his 139 innings as a batsman, Waqar in total scored 969 runs and when it comes to batting at number ten about a total of 482 runs came off his blade.
Just like his senior pro-Wasim Akram even Waqar Younis while captaining Pakistan in the 2003 World Cup was then discontinued because of Pakistan's inferior show. In his eventful international career, Waqar also suffered from a fair share of injuries that impacted the days of his prime. All in all, if the reverse swing is an elusive art in cricket then surely Waqar Younis was the modern-day epitome of this unique skill.
10. Number 11: Muttiah Muralitharan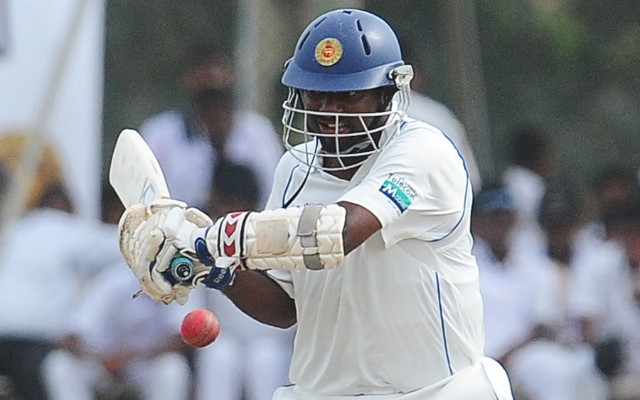 Call him a fox who had befuddled the great Allan Border during his initial days in international cricket or the greatest player ever to spin a cricket ball, Muttiah Muralitharan is not only a legend for Sri Lankan fans but an emotion. The man because of his supple wrist could predominantly turn a ball lot more than a conventional spinner and that's the reason why he was a mortal on any surface whether home or overseas.
Just like in Test cricket even in the ODIs, Muralitharan is currently the leading wicket-taker with 534 scalps coming from his 350 matches. With his ODI career almost lasting for more than 18 years, Muralitharan with his bat had scored a total of 674 runs. And while especially coming at number 11 Muralitharan amassed a total of 170 runs.
Overall in his vastly prolonged career for Sri Lanka, Muttiah Muralitharan in an actual sense is one of very few Sri Lankan cricketers who were both parts of the side when Sri Lanka had transitioned from being an underdog to a champion side from their 1996 World Cup glory. Almost for dozens of captains under whom he played all his cricket, Muralitharan was their strongest card and will surely be labelled as the finest who could ever spin a cricket ball.
Source: The source of this content is our cricket news platform Crictracker.
SportsInfo offers cricket, soccer, kabaddi, tennis, badminton, racing, basketball and other sports news, articles, videos, live coverage & live scores, player rankings & team rankings. Also, offers minute details of any match along with live commentary.